My gift to Hive's mom is a Spa day cheaper than a coffee on the corner.

In this post I will show you the food I like to cook the most, we will cook food for the soul by nourishing our body with self-care naturally and lovingly.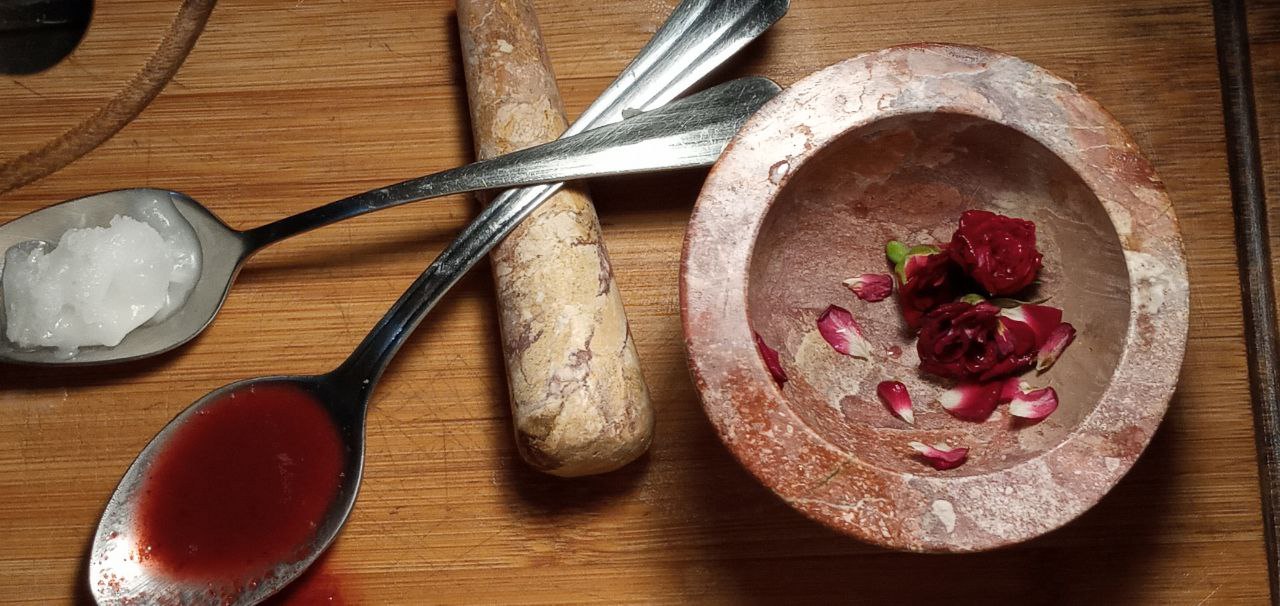 Let's do it using ingredients you have at home, let's go learn about its benefits and properties, you'll never look at your tea box the same way again! Hahahaha

And before I start with the recipes I want to leave my love letter here for all mothers, for those who generated their children, for those who adopted, for pet mothers, for plant mothers, especially for the mothers of helpless human beings.
These people care for the elderly, sick people, people who are on the hungry streets because this care is also a form of motherhood.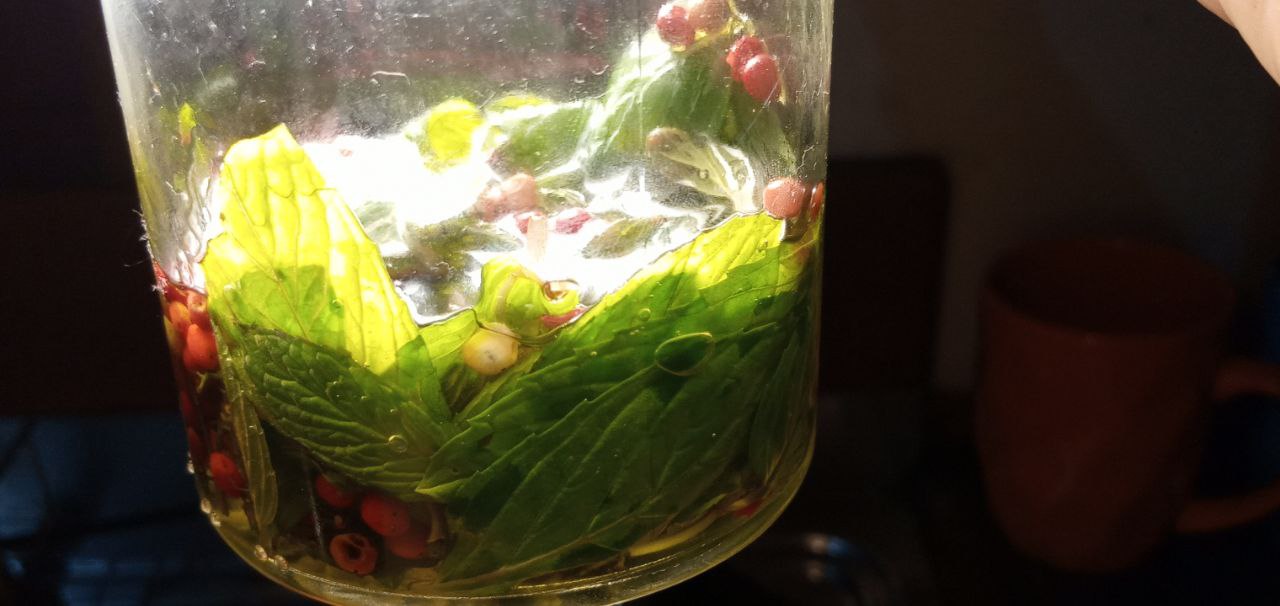 Dear mother,
I wish you to free yourself from all the cruel judgments of society, to free yourself from what other people expect from you, to free yourself from all the violence that society imposes on us as if we had no right to make mistakes, to have fun, to love the way we want.
I wish that your children can show you how grateful they are for your care and that their sacrifice is not in vain.
I wish that every time you are crying in the bath, for guilt, or for thinking that you are doing everything wrong, that you remember that you are human and that just the fact that you love another being and recognize that being a part of you already makes it divine.
I wish you to recognize that your child has the right to be who he wants to be and not who you want him to be, and when he becomes what he wants to be, this makes you overflow with pride
I wish your child will never forget your birthday and always come to dinner with you when you miss him.
I wish that the partner your child chose knows that he is dealing with his rare jewel, with his baby and that it was not easy to form every little finger, every little part so that he is grateful and takes care of you as the Goddess like you are.
I wish you to recognize how divine you are and that your maternity work makes life even more magnificent!
Let's start:
Rejuvenating eye mask.
Moisturizing massage oil.
And a luxurious lipstick.
Everything vegan, with excellent healing properties, high quality, and cheap.
Rejuvenating eye mask.
Ingredients:
2 chamomile tea bags.
100ml of water.
Cotton.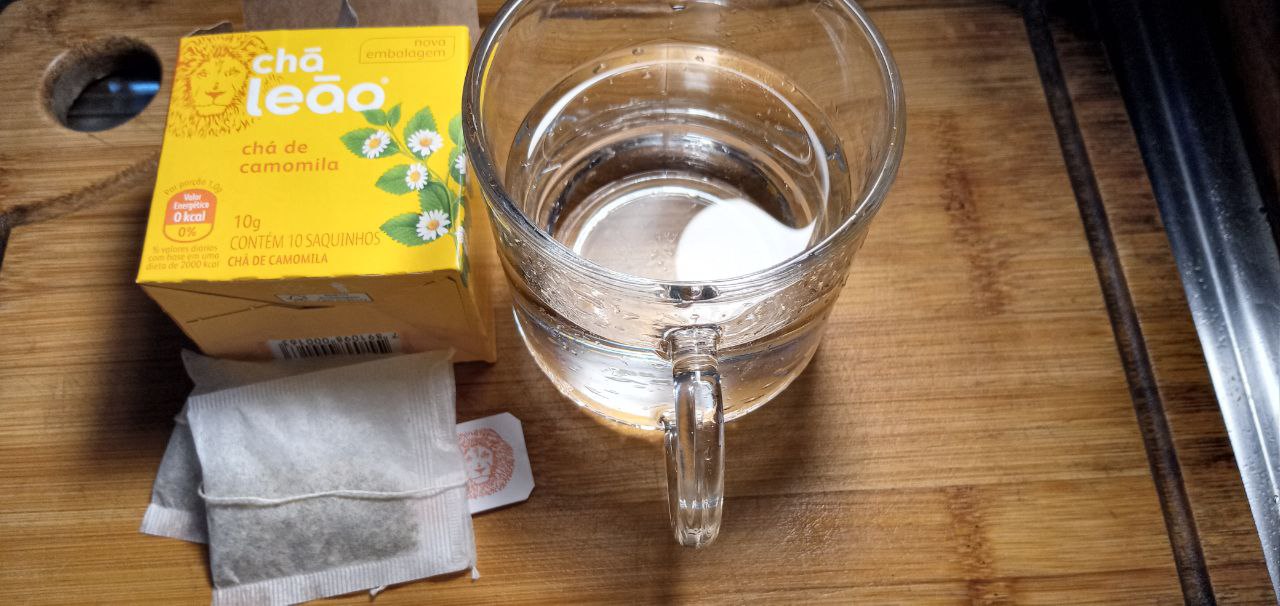 Boil the water, put the tea and cover to smother for 5 minutes, dip the cotton in the chamomile tea and place in the freezer, when it is very cold and place it over your eyes until the cotton is at room temperature.

Chamomile is rich in alpha-bisabolol, a powerful substance in a regenerative process, it is the darling of movie stars used by dermatologists worldwide for its excellent results.
This substance removes spots on the skin, smoothes expression lines, and regenerates sunburn.
You can also spray iced chamomile tea over your face as a powerful facial tonic.
Moisturizing massage oil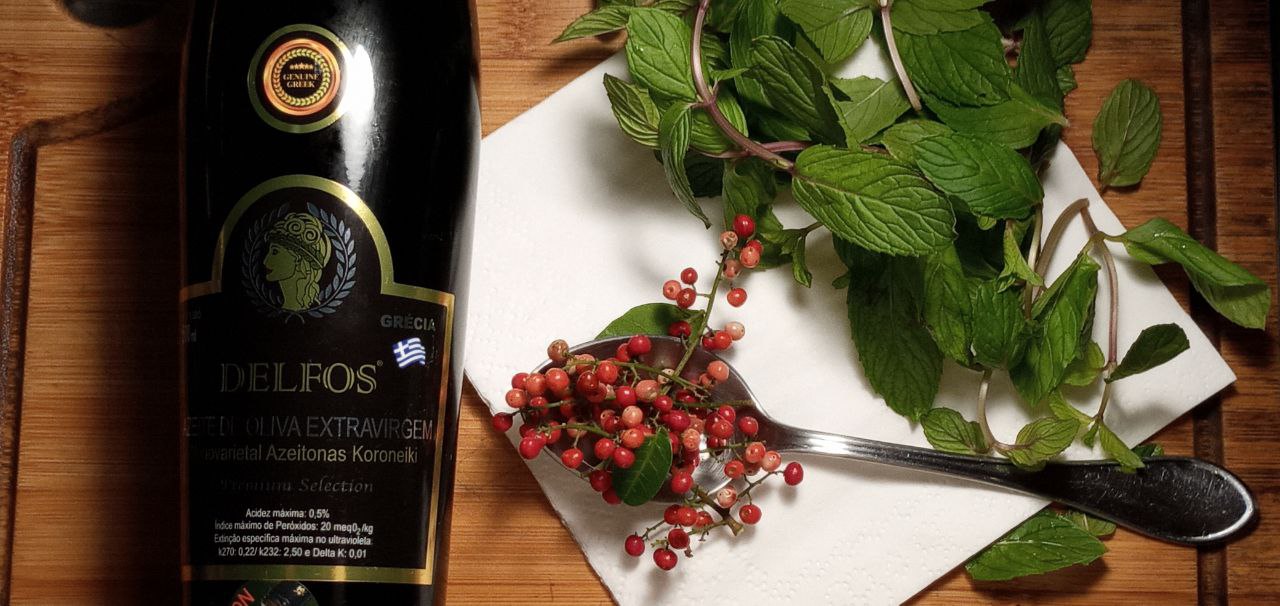 50ml extra virgin olive oil

20gr of mint leaves - Mentha spicata (no need to measure, you can use enough to fill the palm of your hand).
10 Gr pink pepper - Schinus Terebinthifolia
Preparation mode
Boil a small amount of water in a pan
In a heat-resistant container, place the ingredients so that the water does not touch them.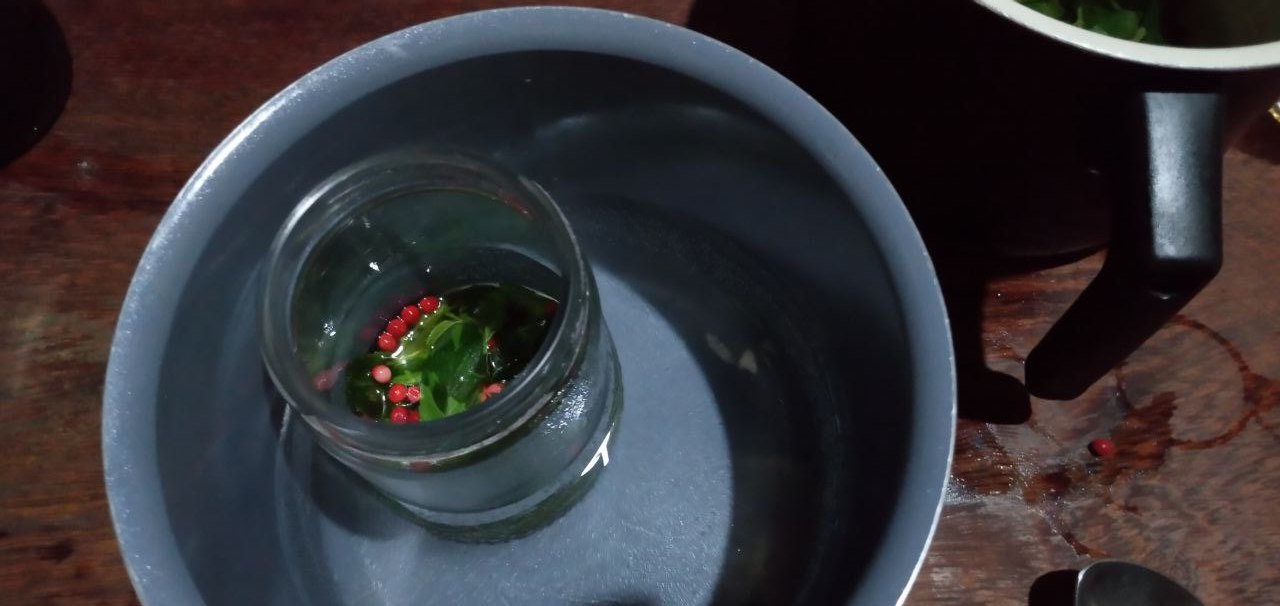 Cook this mixture for 10 minutes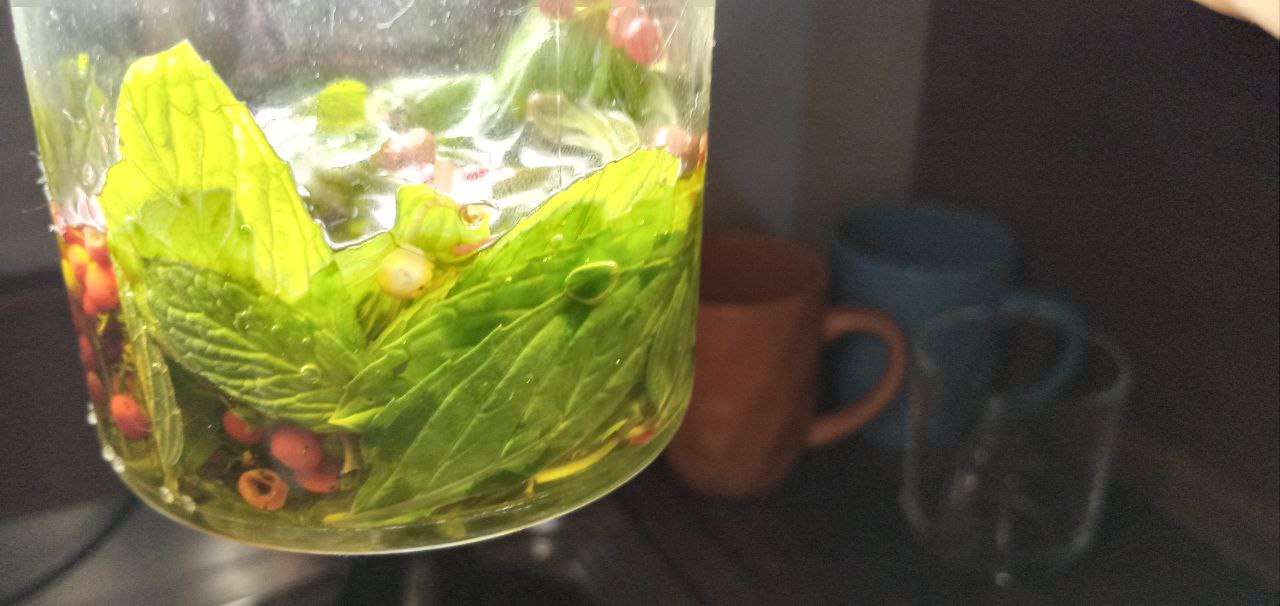 Wait for it to cool, transfer it to a glass container use it to massage the whole body with circular movements during the bath. (can also be used outside the bath, but during the bath, the skin is more likely to absorb the properties) lasts 30 days in the refrigerator.
Pink pepper is rich in antioxidants, which slow the aging of cells, improve the immune system.
It has healing, anti-inflammatory, and antiseptic properties that help in the treatment of skin infections and relieves itching.
It is also widely used as a spice, when ingested pink pepper stimulates collagen production because it is rich in vitamin c, has thermogenic action that speeds up metabolism, and analgesic action due to the presence of capsaicin.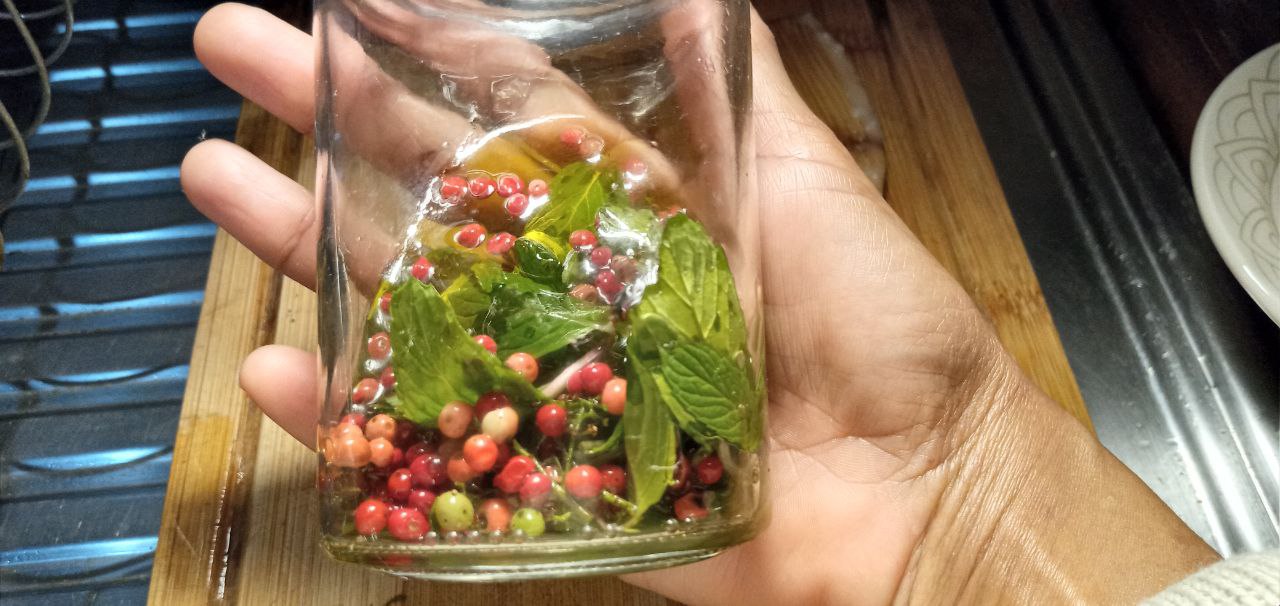 Mint (one of my favorite herbs) is already known for its potent digestive and expectorant properties, widely used to treat nausea and colds, but mint is also anti-inflammatory, antifungal, bactericidal, its topical use deeply cleanses the skin, it also acts as a relaxer muscular.
There is something curious about mint, studies show that the taste and smell of mint influence cognitive functions, benefiting the ability to reason, solve problems, also increases the focus on memory capacity.
It is very interesting that a plant that improves breathing also improves cognitive functions, this relationship reveals something precious that exists between thinking and breathing.
Olive oil is also very rich in properties so wonderful that it deserves a post just for him (I can't wait to write this).
Luxurious lipstick.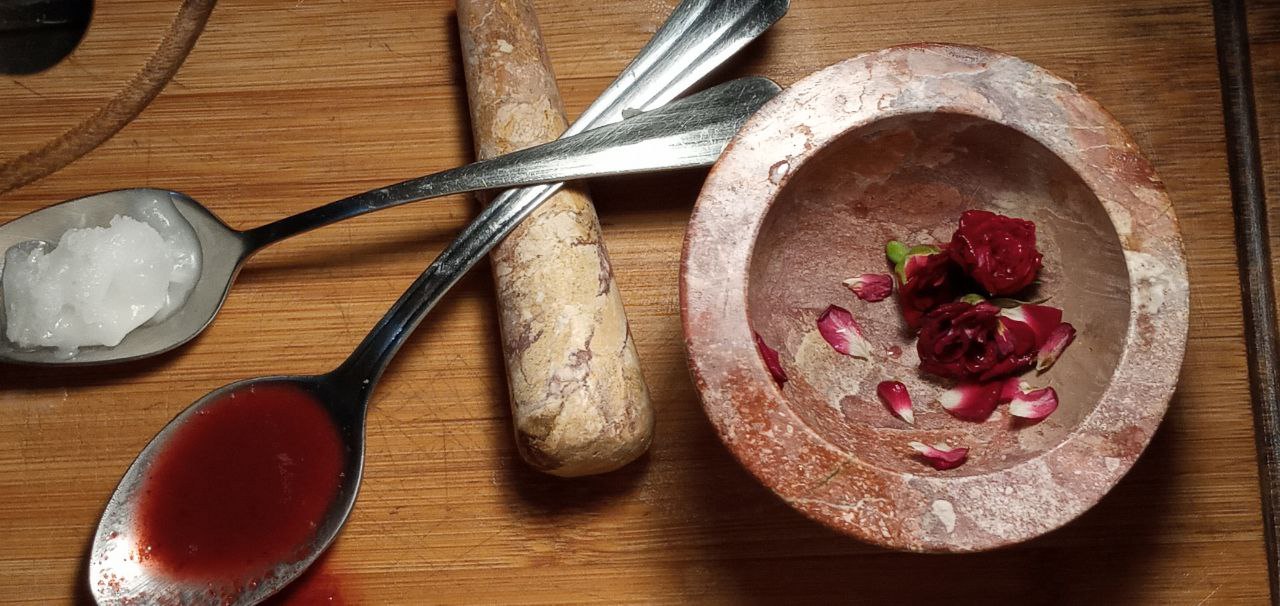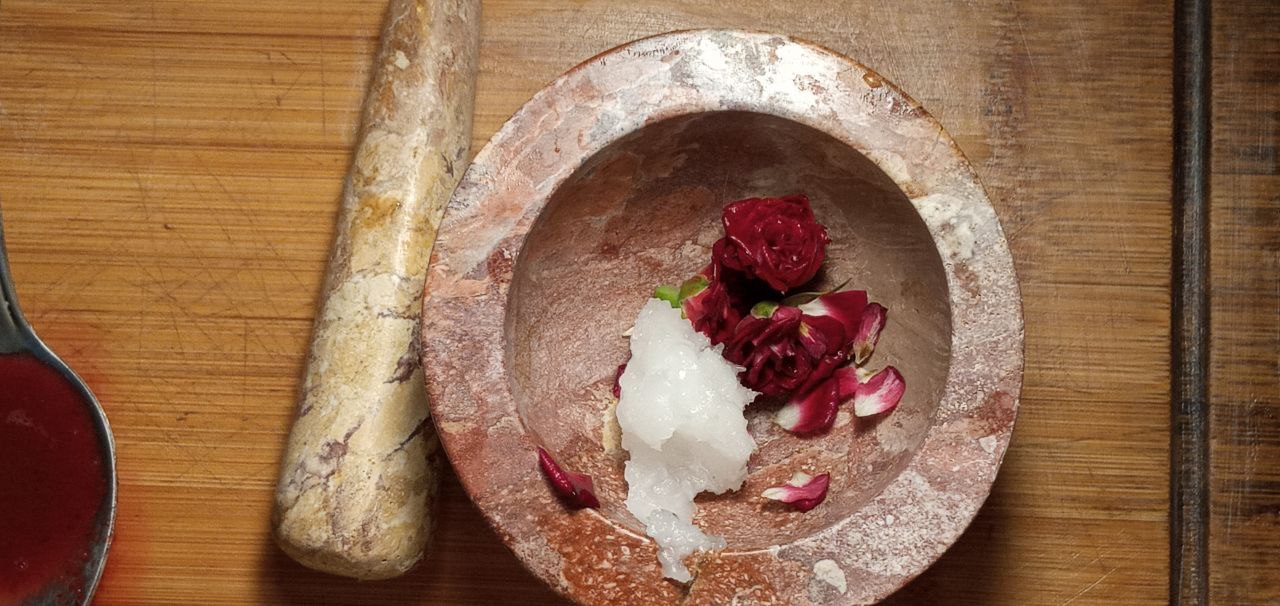 Ingredients.

35ml of coconut oil.
Petals of a red rose (rose has to be garden or organic, all sold in flower shops usually have a lot of fertilizers and this can be harmful.)
Preparation mode.
Grind the petals with coconut oil in a mortar.
Place in a small pan and cook over low heat for 5 minutes. It cannot boil, it needs to be heated just to release the properties of the rose in coconut oil.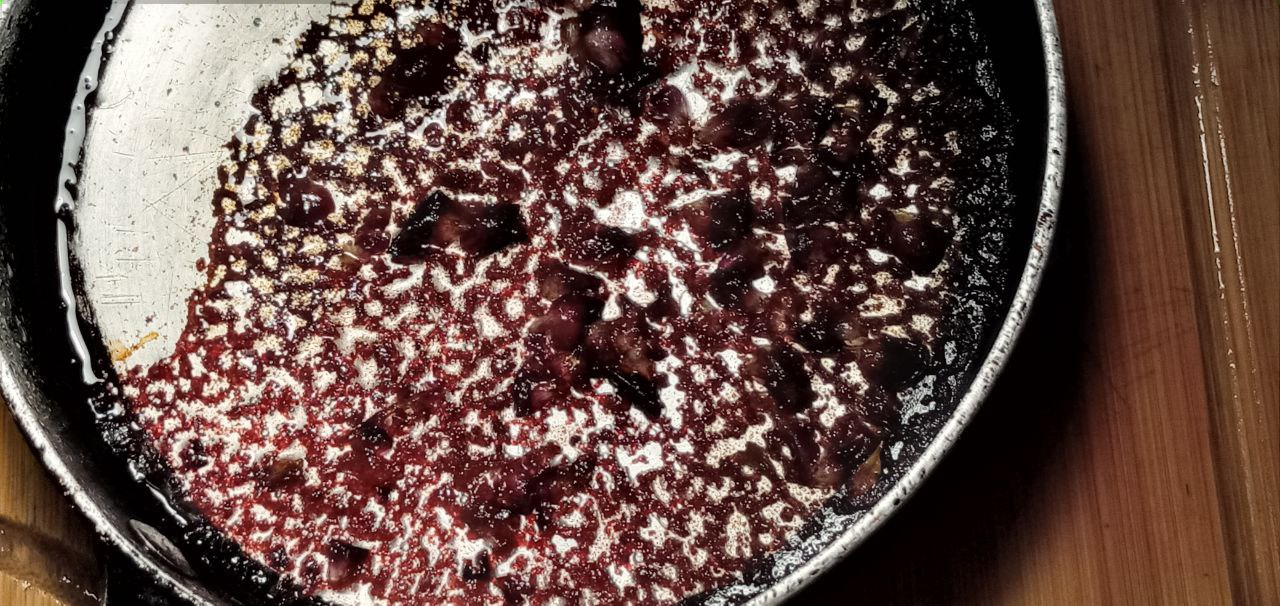 Store in a jar with a lid that lasts 30 days at room temperature or 60 days in the refrigerator.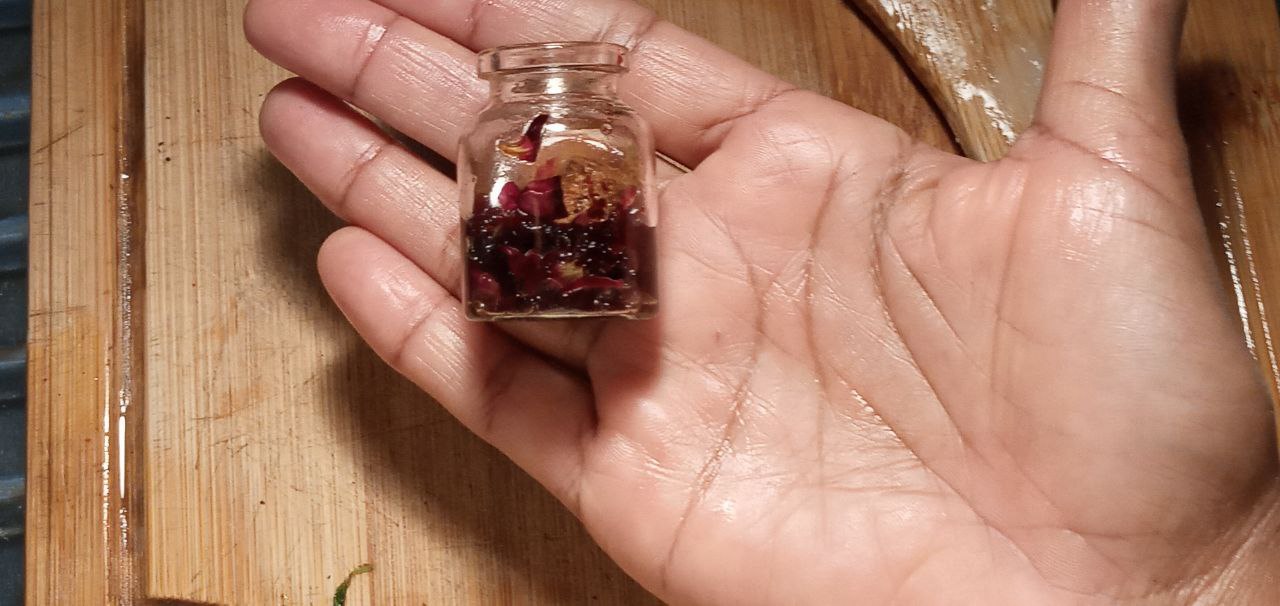 Coconut oil is a moisturizer rich in vitamins and minerals.
Red roses have astringent and antiseptic properties, are rich in vitamin C and polyphenols that are antioxidants with great anti-inflammatory power, and still have a delicious natural scent.
My lipstick has no color because I prefer it that way, but you can add a few drops of beet juice or blackberry to color yours.
I hope you try these recipes and have fun preparing, enjoy this moment of self-care and self-love a lot, or you can prepare and give it to someone you like.
If you don't find any of the herbs mentioned here in your city, you can substitute with is available such as rosemary, lavender or leaves, flowers, and lemon peel.
If in doubt you can research the properties before using them.
---

Follow me on Instagram