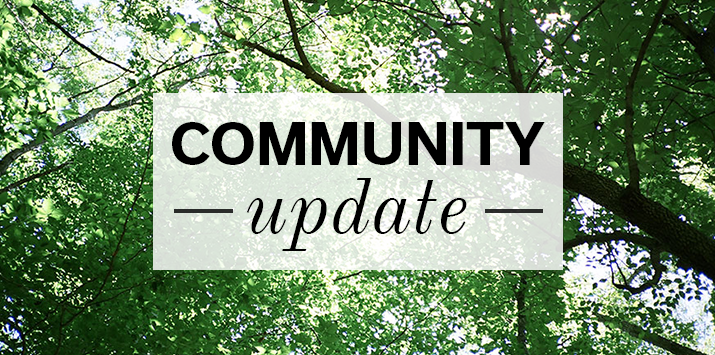 The super anticipated and much talked about movie based on the Steemit takeover is getting all of us really antsy and we'd all like an update on how things are going for the script. So, of course, by threat of a mob armed with pitchforks and torches storming the castle gates, we must release some information about the project.
Well, a bit of personal time is being needed by the script writer @killerwot . An eviction notice was given for the writer to leave and of course, between moving and getting the new place in order it hasn't left a lot of time to get down and be creative. However, we're happy to say that the first draft of the script is close to being half way written, right now there have been a few notes on some sections to be changed, which the writer will be working on before jumping back into the project and continuing on.
Details of the script are not coming out just yet, you must stay tuned for further updates, nobody wants spoilers after all. But, we could talk about the script for hours. There is a lot of dedication and passion amongst the team to make this film the best it possibly can be.
Speaking of talking for hours about the script, in the coming weeks there will be an AMA announcement made. Stay tuned for the date, buy some popcorn and prepare some questions. You can pick the team's brains in the process of sitting down to tackle something of this magnitude: For anyone who went through the events that the feature film is based on, you know how much of a big story this is to tell.
We're really excited and we got a bunch of different ideas going on for continued postings as well as to help keep everyone updated through each step of the way from here on, we would appreciate the support and words of encouragement to keep the wheels spinning.
Let alone, this also takes our blockchain into a new direction by literally starting and being a part of one of the first filmmaking projects on the blockchain and starting a filmmaking industry that is decentralized. Are we thinking too big? I don't think we are, this is going to break new ground and hopefully will pave the way for other filmmakers and creatives. Let's show the world that there are other options out there.
I don't think human beings have ever had blockchain technology before, so there are a lot of firsts in our world here and a lot of stories that are going to be told using this amazing platform for content creators to mingle and work together.
In fact the leaders of the project coincidentally met here on the blockchain with an introduction out of mutual need and desire to be a part of this. So the team behind this film are living proof that it's possible. The tools are all here for us to use, all we need is the hands to hold them.
The first movie of Hive is going to be a reality very shortly.
I would like to thank everyone for being a part of the interviews and spending so much time telling their side story. Each person helped immensely to give us the options needed to tell this story.
The first blockchain war ever successfully won by a community I believe.
There were a massive amount of community members who were a part of the events this script is based on so I hope that everyone here has pride in their Community here on the blockchain.
We have so many opportunities and so many amazing people and chances for success here. Thank you all so very much for your support past, present and future.
Huge thanks @ganjafarmer for helping us keep the community updated,
please join our discord if you have any questions - https://discord.gg/bRtYMBHQpN
We will be announcing our next AMA soon