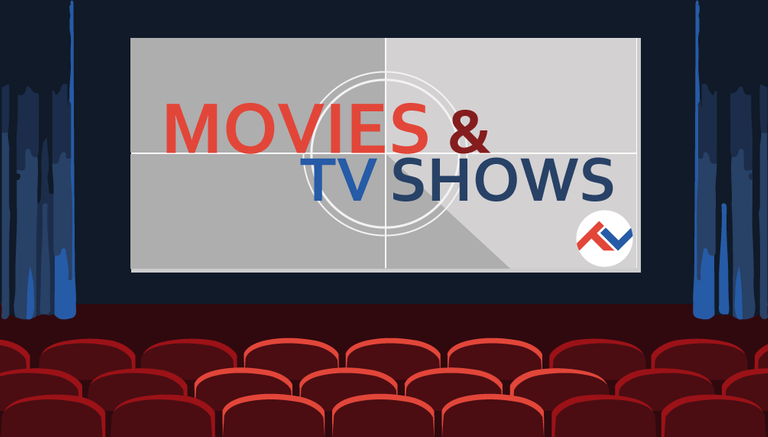 Hello! As part of our ongoing efforts to improve both interaction and curation in the Movies and TV Shows Community, this post is one of many to highlight and boost members of the past week that have posted what we believe is exceptional content.
The Details
Each week, our Moderators will monitor the posts within the Movies and TV Shows Community and handpick the ones that are believed to stand out under numerous factors: post quality, length, and subject. Over all effort will be considered, and those chosen will be featured in a post just like this with a percentage of the post rewards being distributed as a reward.
There are no entry requirements, and this is not a contest, but simply a roundup intended to provide additional exposure to all of you for your efforts. Just have fun posting in the Movies & TV Shows Community and five or more posts will be chosen frequently.

Author: @wiseagent
MOVIE REVIEW: "The Fabelmans" (2022)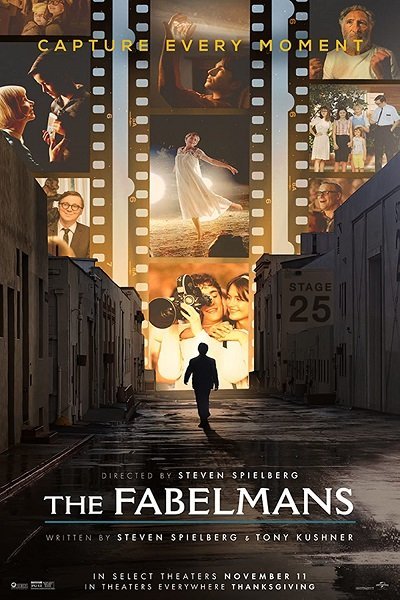 Steven Spielberg delivered his life's work (a very high level of directing, with simply undeniable quality) and even if this is not his major work (because he has better movies on his resume), what makes him something so special is precisely its significance for all cinephiles who love Cinema, not just for this "simple" fact, but also for believing in this art as a tool that has the power to transform the world (on all its fronts) through various points points of view, creating a convergence of a behavioral nature, capable of creating important debates between the most different types of cultures that exist. bThe cast shines on the screen. Paul Dano, Judd Hirsch, Seth Rogen, Gabriel LaBelle and all the children have a remarkable moment, but the one who steals the scene whenever she appears is Michelle Williams, who delivers the most impressive performance of her career so far. Everything revolves around what she (as Mitzi Fabelman) wants and does. Her relationship with her family and the weight of the consequences of her decisions is the driving force of the script. In other words, it's as if Williams represents the sun and everyone else in the cast revolves around her. Personally speaking, I wasn't expecting that I would be so impressed with her impact on the movie.

Author: @esther-emmanuel
Spectacular! Train To Busan Movie Review
The movie explores the depths of human nature, as it delves into the question of how far one is willing to go to survive and the sacrifices one must make in the process. The theme of the class divide, where the privileged first-class passengers are more preoccupied with saving themselves rather than helping others, willing to sacrifice others for their own survival, is in stark contrast to the main characters who are fighting to survive while also helping others. Also, the movie explores the notion of selfishness, as the characters are put in impossible situations where they must make life-or-death choices, and in the process, it shows how these choices can alter one's moral values. Let's not forget the theme of hope and humanity as a source of strength and inspiration for the characters as they battle through dire circumstances. Additionally, the movie delves into the theme of sacrifice, examining how the characters are forced to make difficult decisions and the sacrifices they must make for the greater good. It also explores how sacrifice can change individuals and reveal their true nature.

Author: @irvinc
Everything everywhere all at once | Review | Reseña
Some people see in the film a display of crazy situations that lead nowhere, I think the opposite. If we place ourselves in the premise proposed by the authors, the existence of the multiverse, everything imagined by them could be not only feasible but also plausible. To qualify it otherwise would be a sign of the inability to think realities different from our own. I recognize that daring to imagine things that we do not see in reality is a great challenge and no one can be blamed for not wanting to take it on. After all, it is much more comfortable to think that we have a lot of things under control and that we are sure of the realities that surround us.Making a film like this requires solving many technical problems, at the level of filming, special effects and mainly editing, which is ultimately responsible for the film to be halfway understandable. In my opinion, the filmmakers managed to successfully overcome all these difficulties. To get out of a puzzle as big as this one is a great merit. Perhaps that is why the film has been well valued by specialized critics. More than one renowned critic mentions it as one of the best of the year.

Author: @mariaogliastre
Mi Primer Beso (1991) - Una película maravillosa llena de diversas emociones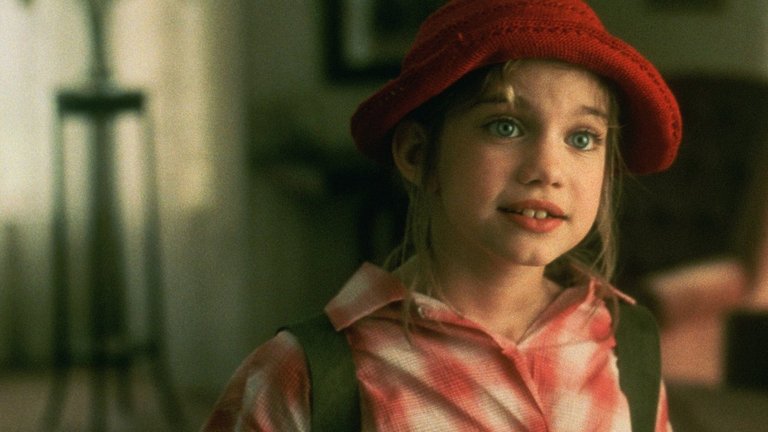 This film was considered controversial at the time, as most people think that it is not a "children's film" as it is sold, but it has still been a great success that to this day, more than 30 years later. , is still somewhat famous and known by many, it became a classic of youth romance. We all know the heartbreaking scene of Vada at Thomas' Wake and even though she sees it many times, it still brings me several tears, since the pain is truly felt. The film is beautiful and I think it is suitable for all ages, since I feel that they handle death in a good way and it is not far from reality, so it is also essential that children understand this. Fully deserved the success it still has. I loved it!

Author: @universoperdido
VELMA (2023) Scooby Doo version for adults only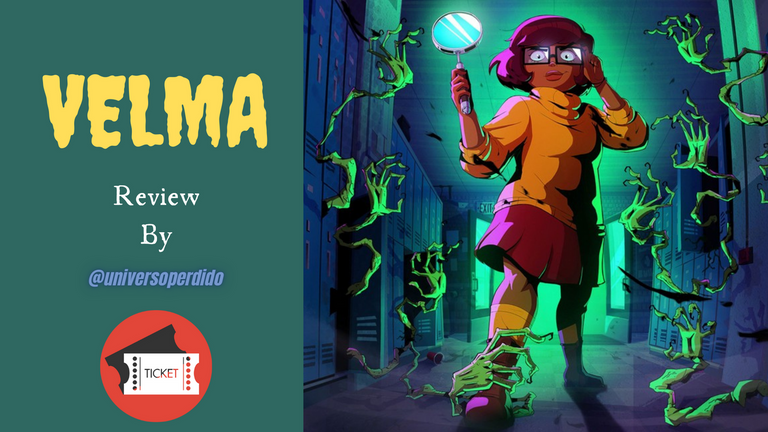 Well, let's talk a little bit about the kind of comedy that is handled in the series. Nowadays, making black humor is considered 'frowned upon', since we live in the so-called 'crystal generation', where you have to be careful with what you say because you can offend others. You have to be smart nowadays if you want to dedicate yourself to comedy. A series like 'The Office', for example, would not have been well accepted in this era in which we live, and I'm sure it would also have been the target of harsh criticism from a progressive audience. Black humor has always been characterized by making fun of stereotypes; things that most people think, but don't dare to say in public. A stereotype is an image that is held about a group of people who share the same tastes and hobbies, which leads them to have certain behavior before society; for example, saying that all gays listen and want to be like Lady Gaga, is a stereotype.

Author: @saravm82
Serie Review: The OA | Season 1 (2016)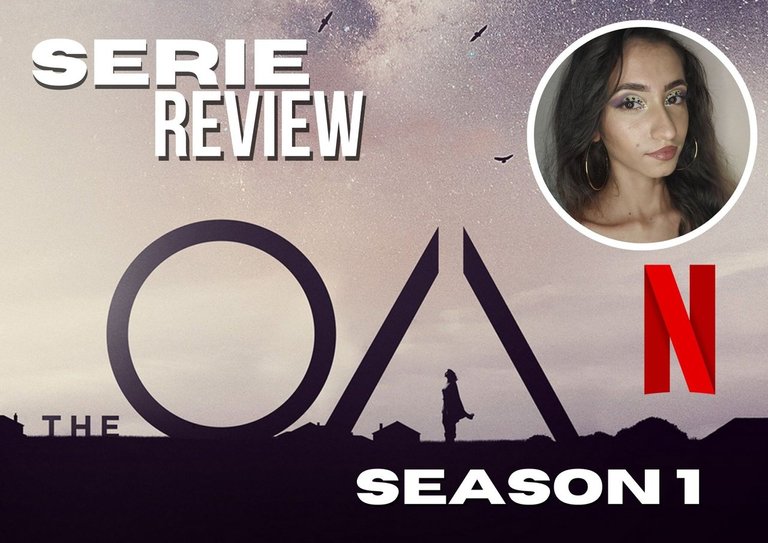 The first episode of this series is very confusing, as it generates that excitement of curiosity and how was the character called "Prairie Johnson" protagonist of the story came to a hospital without knowing what was happening, her parents to know that she was in the hospital immediately go and see her again after 7 years missing, but there was something very strange, she was blind before disappearing and after returning to reunite with his family recovered his vision, being news throughout the city and going viral on the YouTube platform. Not only does she return home having recovered her vision, but she also has some very strange marks on her back, which will be of great importance to the story. She is interrogated by the FBI to find out where she was kidnapped, but she refuses to give information, since they would not believe her because of everything she experienced, besides she is looking for a way to communicate or give a signal to locate her other missing friends and those who were with her during those 7 long years, giving beginning to this interesting story.

Author: @carminasalazarte
Movie Review: Le fabuleux destin d'Amélie Poulain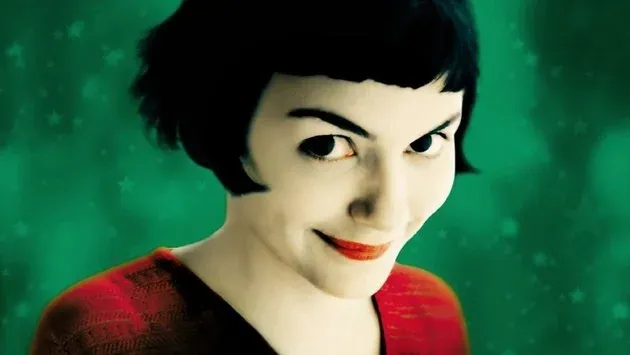 Amélie has something that has trapped many and that is that its fantastic narration immerses everyone in a world that borders almost surreal. With the presentation of a voice-over that tells us Amélie's life chronologically, we witness every step the character takes and even, at times, she (and other characters) seem to speak directly to us through the screen. We know everything and to a certain extent we want Amélie to learn to help herself as well. Another quite remarkable issue is the use of color and temperature in the scenes. A beautiful aesthetic. We can notice that the color palette ranges from reds, greens, yellows, oranges and, appropriately, blue. This is no coincidence since the director is a fan of the painter Juarez Machado. And that is why each scene, each painting, is so well done (a very special care in the image) where the composition of the elements are used to create a painting. And it is more pleasant to know that from the beginning we have been told that Amélie is like the young girl with the glass of water in Renoir's painting, because she is the only one who does not fit in that scene (everyone is sharing and chatting, except Amélie) and seems to be alien to everyone.


Congratulations to everyone that was chosen, and thank you to everyone posting in Movies and TV Shows! We look forward to the next report and highlighting even more of you.
Join the Movies and TV Shows Community Discord.
Follow us on Twitter!
Follow our curation trail