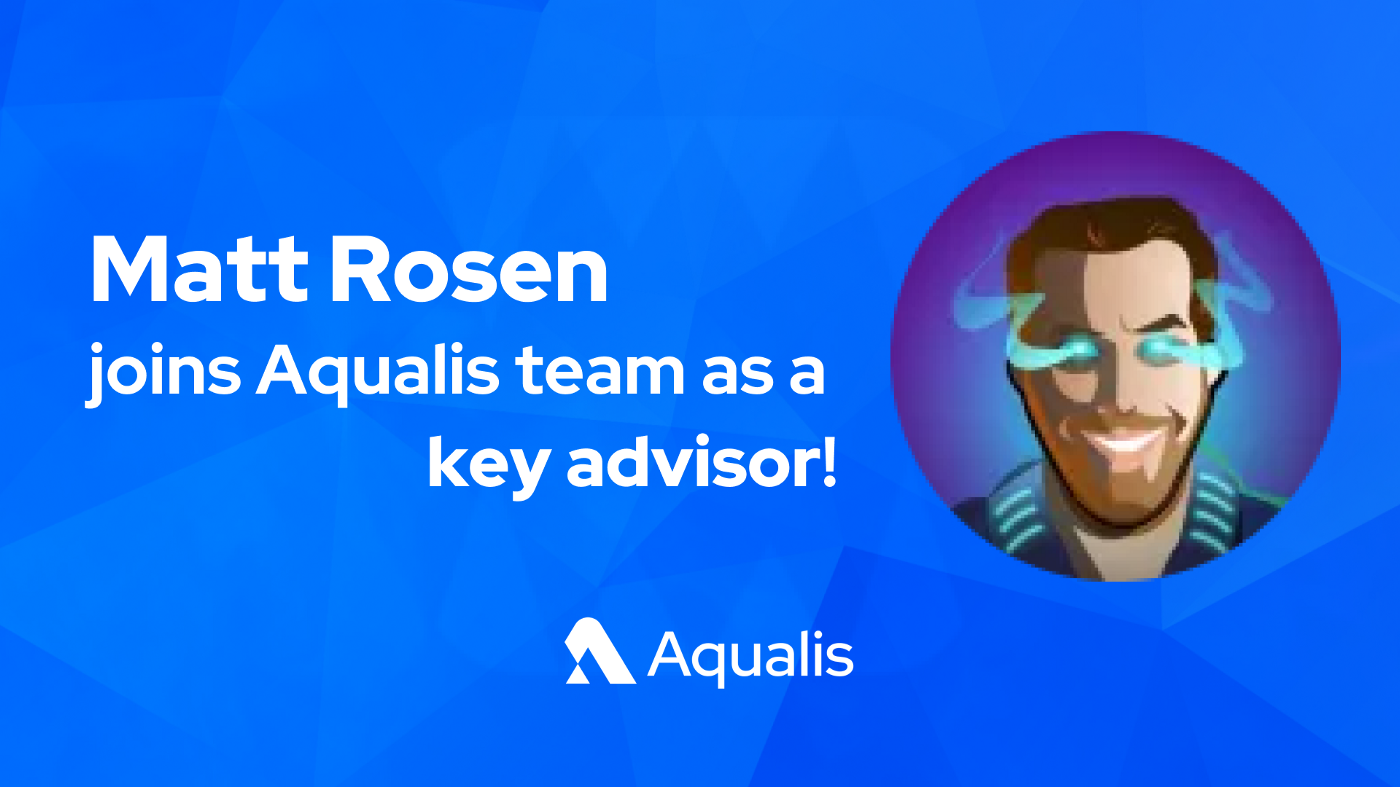 Dear Aqualiens,
We are extremely excited to announce Matthew @yabapmatt Rosen as the first of many advisors to join Aqualis!
Many of you reading this may already know Matt as the co-founder and Chief Product Officer (CPO) of Splinterlands, but less of you may know he is also an avid researcher and fanatic of decentralized finance (DeFi). The Splinterlands economy is an incredibly intricate and detailed one, with many parallels to existing DeFi infrastructure. Matt believes the key to developing a good game economy stems from understanding existing ecosystems by examining the strengths and weaknesses of them to develop on what works while avoiding what does not. This philosophy is at the heart of Aqualis, hence why we believe Matt and his in-depth knowledge of DeFi will be a major asset in the early stages of our development.
About Aqualis
Aqualis aims to bring forth a new era of DeFi through our asset multi-utilization strategy. With this, we hope to achieve the highest utilization rates of assets throughout all of DeFi, thus allowing us to offer users the lowest stablecoin trading fees with zero price impact, low borrowing interest rates while maintaining a high rate of return for depositors. This ecosystem will be powered by our AQL governance token, which will undergo several funding rounds to fill our protocol owned liquidity. Throughout this process, the founders will not take a single cent in profit, as all funds will go towards the protocol's treasury, operations fund, or developers.
For more information, please have a read of our introduction article or visit our website.
About Matt and Splinterlands
As per Matt's bio in the Splinterlands docs, "Matthew started developing his computer programming skills at the age of 10. He wanted to make his own video games, and has been doing so professionally for most of a decade. He has extensive experience in game design, computer programming, and blockchain technologies."
Over the past three years, Matt and his dedicated team have been building the forefront of play to earn gaming. They have expanded from a small two-man team to over 150 employees and part time contractors, over $130 million market cap in cards, and a governance token with over $65 million market cap.
The Synergy Between Aqualis and Splinterlands
Although we will have Matt on board as our advisor, not Splinterlands the company itself, we believe there can be many mutually beneficial synergies created for both projects.
We believe just the announcement of this partnership is enough to help build the foundations of our community. Despite being on the Hive blockchain, Splinterlands' assets span across multiple chains, including BSC, Ethereum, Tron and Wax. Due to this, Splinterlands' has reached almost every corner of web3, forming a community with many incredibly experienced and mature web3 users. This is exactly the type of audience we want Aqualis to be exposed to and build ourselves right from the beginning.
Furthermore, once Aqualis becomes more developed, launch our MVP for public testing and expand our own community, we will endeavor to bring our audience back to our roots; Splinterlands. We will also give back to the Splinterlands community and economy through hosting multiple Splinterlands tournaments once our AQL governance token has been launched.
Lastly, we believe Matt's knowledge and experience in the DeFi industry will be invaluable to us as we build our foundations and pave a way to make a name for ourselves.
Want to Learn More About Aqualis?
We highly recommend everyone to read through our whitepaper, join our Discord and follow our Twitter for all the most up to date information!
$250 SPS Giveaway
Now more about what most of you are actually here to read about! Simply follow the below steps:
Follow our Twitter
Retweet this Tweet
Join our Discord to react on the giveaway post to actually put yourself in the running to win. This step is very important!!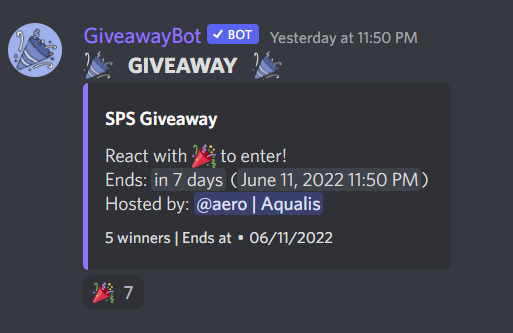 If anyone has any questions, concerns or feedback, feel free to comment below or better yet, join our Discord and message us in the General Chat!
Posted Using LeoFinance Beta