These two days I started to trading in luno and it quite nerve wrecking for me because I am very scared to loss from the trading.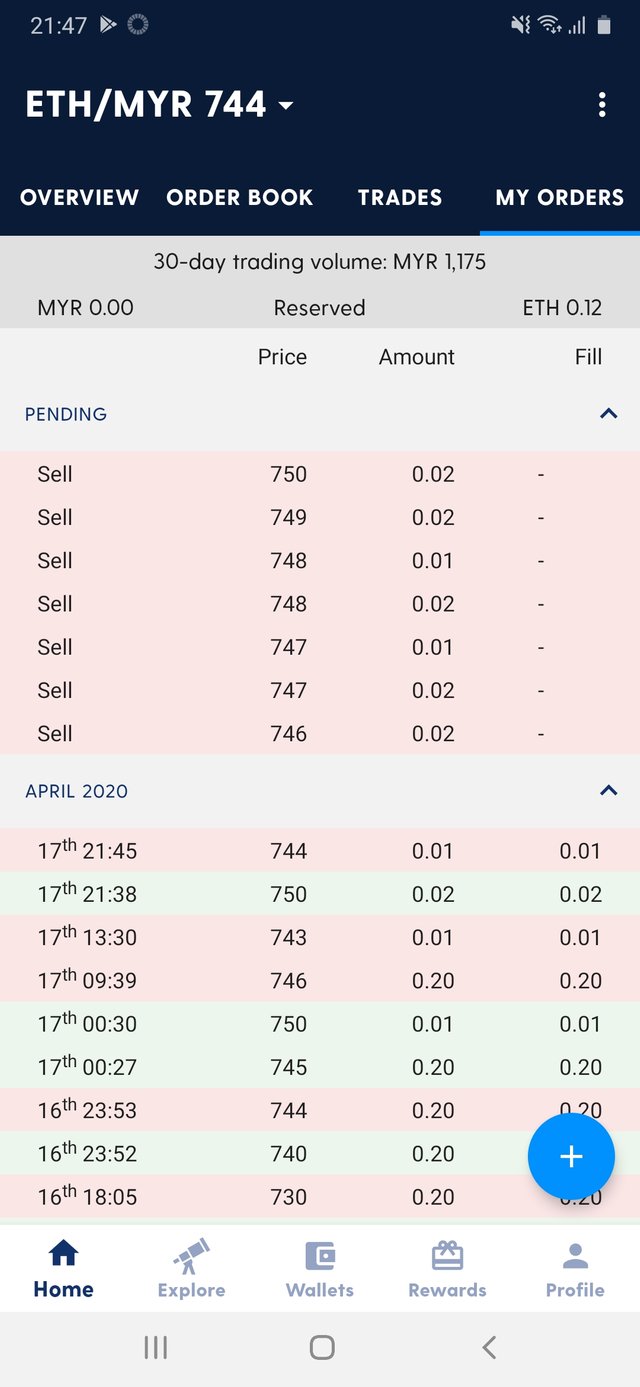 Very surprisingly yesterday suddenly the price from RM699 shoot up to RM750 just in matter of hour.
Due to this is for time I experiencing price shoot up, I don't make it to follow the ship fly to the moon. But just luckily I get bit of earning and lost a bit due to mistake order placed.
For people that wanna step into trading, you must need to know the product that you wanna invest in.
Hopefully I can earn more in future by trading and get used to the intense of trading.