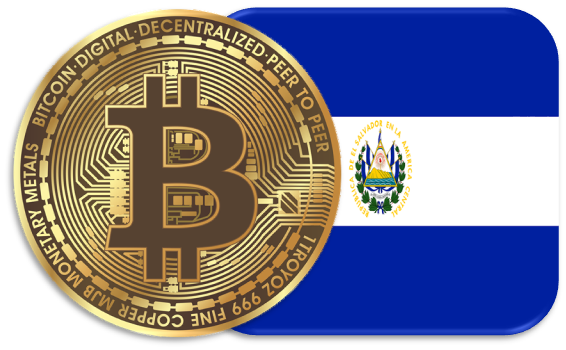 Author:

@carlir

, Public domain image Pixabay, modified using Adobe Photoshop CC6 tool.
Para nadie es un secreto que las criptomonedas han ganado en su día a día mucha confianza en la comunidad cripto, por ello las criptomonedas se vislumbran con un gran futuro para la economía de los países. Aunque recientemente muchos países han colocado restricciones al uso de las criptomonedas y en especial al Bitcoin hay quienes creen en el desarrollo que esta criptomoneda puede traer a sus economías.
It is no secret that cryptocurrencies have gained a lot of confidence in the crypto community on a daily basis, which is why cryptocurrencies have a great future for the economy of countries. Although recently many countries have placed restrictions on the use of cryptocurrencies and especially Bitcoin, there are those who believe in the development that this cryptocurrency can bring to their economies.n.
---
Uno de los países que han dado el paso más importante sobre este tema y ha convertido al Bitcoin en moneda de curso legal fue El Salvador, recientemente la Asamblea Legislativa de ese país aprobó en una sesión realizada que el Bitcoin seria moneda de curso legal y debe ser recibida como medio de pago en todas las operaciones comerciales que se realicen, convirtiéndose el Salvador en el primer país del mundo que permite que una criptomoneda sea de curso legal dándole además un gran apoyo al Bitcoin.
One of the countries that have taken the most important step on this issue and has made Bitcoin legal tender was El Salvador, recently the Legislative Assembly of that country approved in a session held that the Bitcoin would be legal tender and must be received as a means of payment in all commercial transactions to be carried out, becoming El Salvador in the first country in the world that allows a cryptocurrency to be legal tender also giving great support to Bitcoin.
---
El presidente de El Salvador Nayib Bukele ya había anunciado sus intenciones de convertir al Bitcoin en moneda de curso legal en su país y lo que veía como propuesta ahora se ha convertido en una importante realidad, aunque esta decisión trae consigo una serie de polémicas debido a que obliga a los comercios y empresas a recibir el Bitcoin como medio de pago sin estar esta criptomoneda diseñada para sustituir al dinero fiat.
The president of El Salvador Nayib Bukele had already announced his intentions to make Bitcoin legal tender in his country and what he saw as a proposal has now become an important reality, although this decision brings with it a series of controversies because it forces businesses and companies to receive Bitcoin as a means of payment without this cryptocurrency being designed to replace fiat money.
---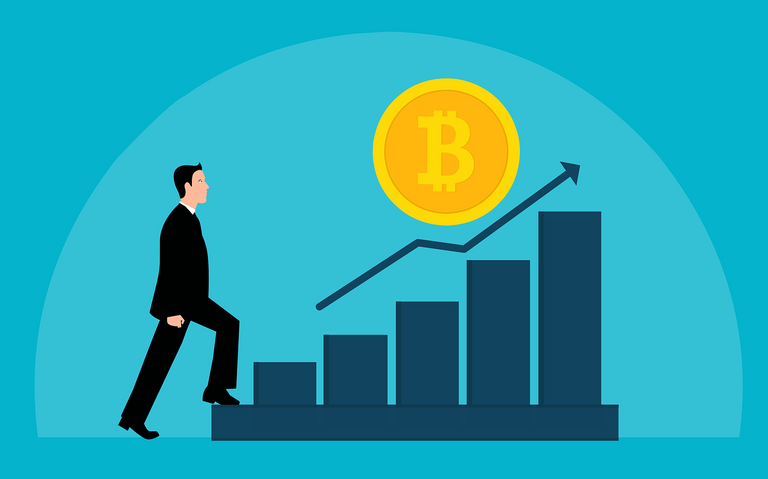 Source
---
Lo cierto es que más allá de las polémicas que esta decisión pudo generar en la colectividad de comerciantes y empresarios de El Salvador la decisión ya fue tomada y debe ejecutarse después de pasados 90 días de su aprobación, según expertos financieros de ese país esta decisión no afecta la Ley de Integración Monetaria que permite el uso del dólar. El libre cambio entre el Bitcoin y el dólar americano será establecido por el mercado, aunado a esto los precios de los productos y/o servicios que ofrecen los comercios y empresas pueden estar establecidos en Bitcoin y las contribuciones tributarias del mismo modo pueden ser pagadas con esta criptomoneda.
The truth is that beyond the controversy that this decision could generate in the community of traders and entrepreneurs of El Salvador, the decision has already been taken and must be executed after 90 days of its approval, according to financial experts of that country this decision does not affect the Law of Monetary Integration that allows the use of the dollar. The free exchange between the Bitcoin and the US dollar will be established by the market, in addition to this, the prices of products and/or services offered by businesses and companies can be established in Bitcoin and tax contributions can also be paid with this cryptocurrency.
---
En conclusión, podemos inferir que las criptomonedas sin duda alguna apuntan en convertirse en un mediano plazo en una oportunidad de crecimiento económico y financiero para los países que decidan apostar a ellas tal como lo hiso recientemente El Salvador, esperemos que esta iniciativa de este país sea tomada como base por otros países y permitan las operaciones libremente de las criptomonedas.
In conclusion, we can infer that cryptocurrencies undoubtedly aim to become in the medium term an opportunity for economic and financial growth for countries that decide to bet on them as El Salvador did recently, hopefully this initiative of this country will be taken as a basis for other countries and allow free operations of cryptocurrencies.
---
Referencia Consultada / Reference Consulted

Artículo elaborado por: / Article prepared by: