I go by the name Citimillz and This is my entry for the 'Hive Highlight' contest hosted by @guiltyparties. I appreciate and commend him for coming up with an initiative like this so we all can share the positive experiences we have had on here. Click on link provided below to join the challenge.
https://hive.blog/hivehighlight/@guiltyparties/community-challenge-name-your-2021-hive-highlight
As most of you know already, My profession is Music, Engineering and Digital Marketing. On My #HiveHighlight, I will be shining light into how Hive has affected my music life and my digital marketing career positively this year 2021.
Hive has always been a prospective tool for Blockchain blogging exposure and helped a lot understand the D.P.O.S mechanism and how it works. I have been able to widen my knowledge of Cryptocurrency and Blockchain technology on a daily basis. Additionally, I have been able to meet new friends and reach out to the world and that was right from the onset as I joined while we were yet to migrate from Steemit to Hive ecosystem even though i first doubted when i was told that one can earn from blogging and sharing of ideas and experiences.
This year so far, I have been able to record new songs, host series of events and most importantly the main one was that I bought new gadgets for my marketing hustle all thanks to Hive. Few weeks ago, I got a new Hp 14 AMD ATHLON SILVER 8GB RAM 1TB HDD Windows 10 for $400 and a Samsung A12 for $190.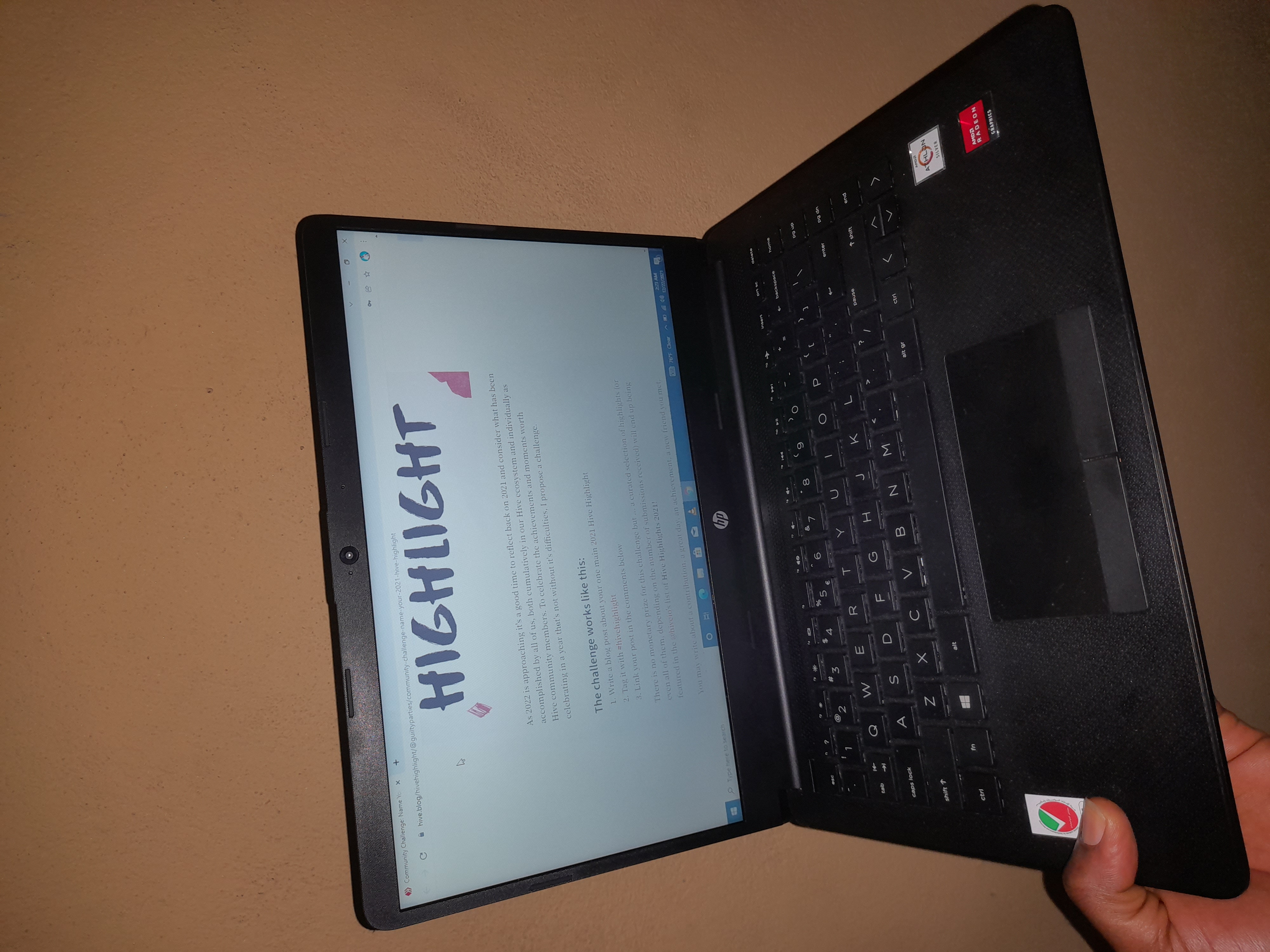 Through blogging on Hive, I have established a good fanbase on my social media account. It has been a step further in my life in terms of my digital marketing and entertainment careers respectively.
This was all possible due to the fact that I have been active on this ecosystem. One thing I am happy about is that I have been able to refer thousands of my friends on to the Hive platform and that has put food on their tables. It feels good to see that most of them are active. The likes of @boscohage, @ncalles @oluwalokcs, @spiritking @maxelitereturned and many others have given me good feedback right from when i introduced them on to the ecosystem.
I urge more Africans to join Hive and the best way now to sign up for free is to download the Ecency app and create a free hive account. By next year 2022, I will take it upon myself to make sure to onboard even more African Hivers helping them in achieving their dreams through blogging.
Hive is one of the most powerful blockchains in the world. It has affected the global economy in a very beneficial way. It should reach a market price of $10 by next year hopefully cos it has so much potential.
Thanks For Reading My Blog!!