The level of understanding among crypto investors can vary widely. Sophisticated investors may see crypto's infamous price volatility as an opportunity to generate profit or simply as teething issues which will resolve over time. Newcomers, however, may panic at sudden price drops and lose their nerve. In this article we look at the causes of crypto price volatility, plus how we can end the volatility forever. We'll also explore the strengths of decentralised technology and why understanding them is a key advantage when thinking about and investing in crypto.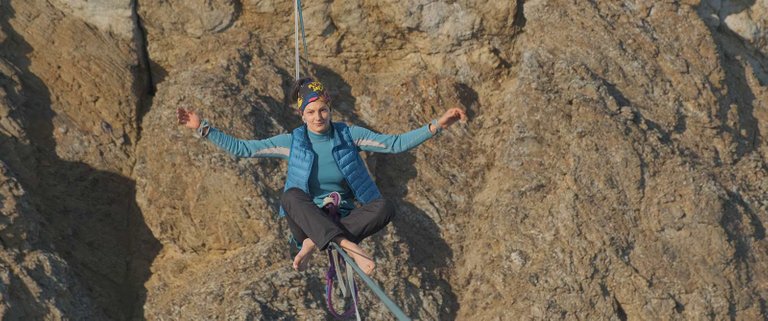 The price of Bitcoin, the first ever cryptocurrency, has gone from virtually zero at it's inception up to an all time high (at the time of writing) of over $60,000 (USD) per whole Bitcoin.
Cryptocurrency Price Volatility means some wild spikes - as seen here in Bitcoin's price graph.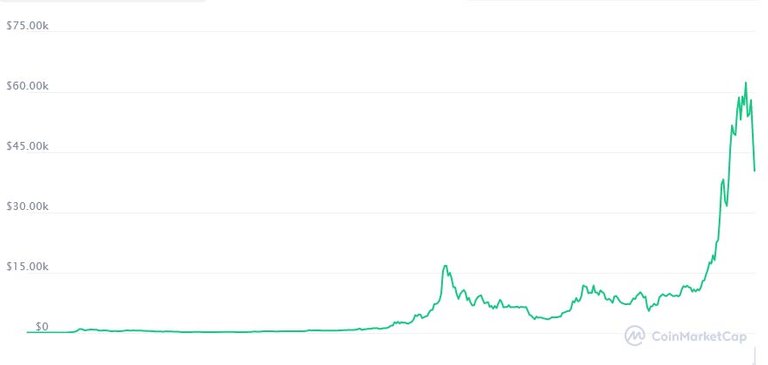 Source: Coin Market Cap
This has meant that early adopters who held onto their coins for several years became fabulously wealthy – while those who lost the keys to their coins by accident became fabulously angry! The news headlines have covered this obvious side of the crypto story repeatedly – but many commenters continue to lack a deep awareness of what crypto really is or why it is valuable beyond short term gains.
Perception Shapes Reality
Opponents of crypto often hone in on the volatility of crypto prices, suggesting that this makes crypto a dangerous or poor choice for investment. At the very least, the claim is that this volatility makes crypto impossible to use as an actual currency or store of wealth.
Definition: Price Volatility is a measure of the rate of change occurring in the price of something. We can say that a market is volatile if significant price changes occur at high speed.
The reality, however, is that all of the challenges that crypto faces have either already been overcome in some way or will naturally become less of a problem over time. Additionally, the relative disconnection of crypto markets from the prices of other classes of assets means that crypto assets are well positioned to survive global market shifts that catastrophically effect almost every other kind of investment. Crypto prices are driven by quite different factors to other types of investment, which can make crypto a paradoxically safe investment haven when used as part of a diversified investment portfolio.
Of course, it is also true that the computerised and thus highly mentally oriented nature of crypto can sometimes mean that prices rise and fall sharply in response to somewhat irrational thinking. This is somewhat due to the relatively low trading volumes that crypto experiences currently and is likely to change as more and more institutional investors buy into the larger crypto projects.
Posted Using LeoFinance Beta