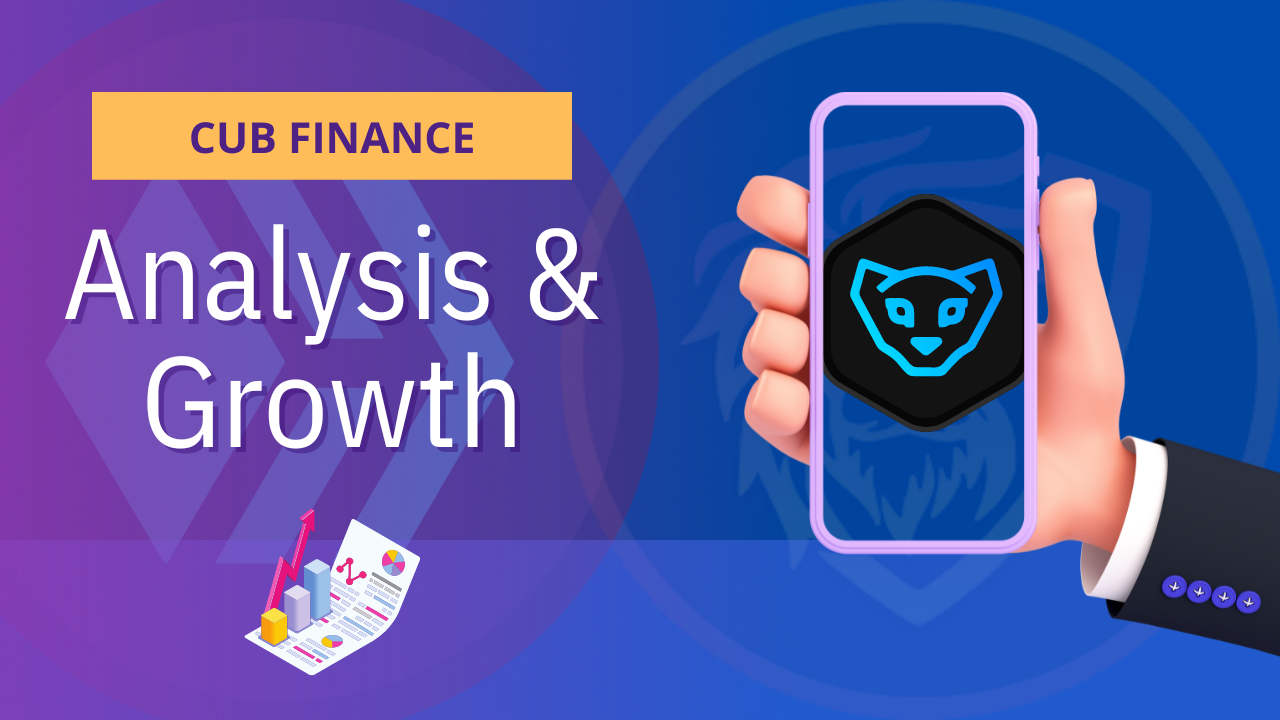 In yesterday's report, I talked about how the bridge growth for Hive and HBD on the CUB MTB oracles has grown dramatically. You can see these accounts grow at @bnb-hbd and @bnb-hive.
I took some time and created a few analyses that extrapolated the growth of these accounts over the past few weeks and looking ahead into the next few weeks.
If we are able to continue the pace of growth that we've seen into the next 6 weeks of the multi-token bridge oracles, we are very likely to see the MTB start generating more revenue than $$ created per month through CUB inflation.
This is a pretty dramatic flippening and we are all excited to see it play out.
The #1 thing waiting for CUB to moon is for MTB to buyback more CUB than is sold on the market each month.
Seeing that the CUB price has already started holding steady / steadily rising, it seems to me that this has taken place and has done so in a very big way.
Now, we'll see MTB start eating up that circulating supply. Keep bridging that HIVE and HBD over to bHBD and bHIVE to do your part!
Follow along as I report daily on @cubdaily 🙏🏽
Focus of the Day
Grow those bridges! I want to see the pace of growth over the past few weeks continue so make sure to keep LP'ing those HIVE assets!
CUB Token

Price: $0.02177
Total CUB Supply: 17,175,139
Total CUB Burned: 723,443
Total Market Cap: $374k
Multi-Token Bridge Stats

bHBD-BUSD: $140.5k
bHBD-CUB: $83.8k
bHIVE-CUB: $101.8k
Total: $326,100
Lots of growth here! bHIVE just broke above $100k and bHBD flipped the pHBD LP for liquidity and is now above $140k. Next stop $150k!
CUB Burns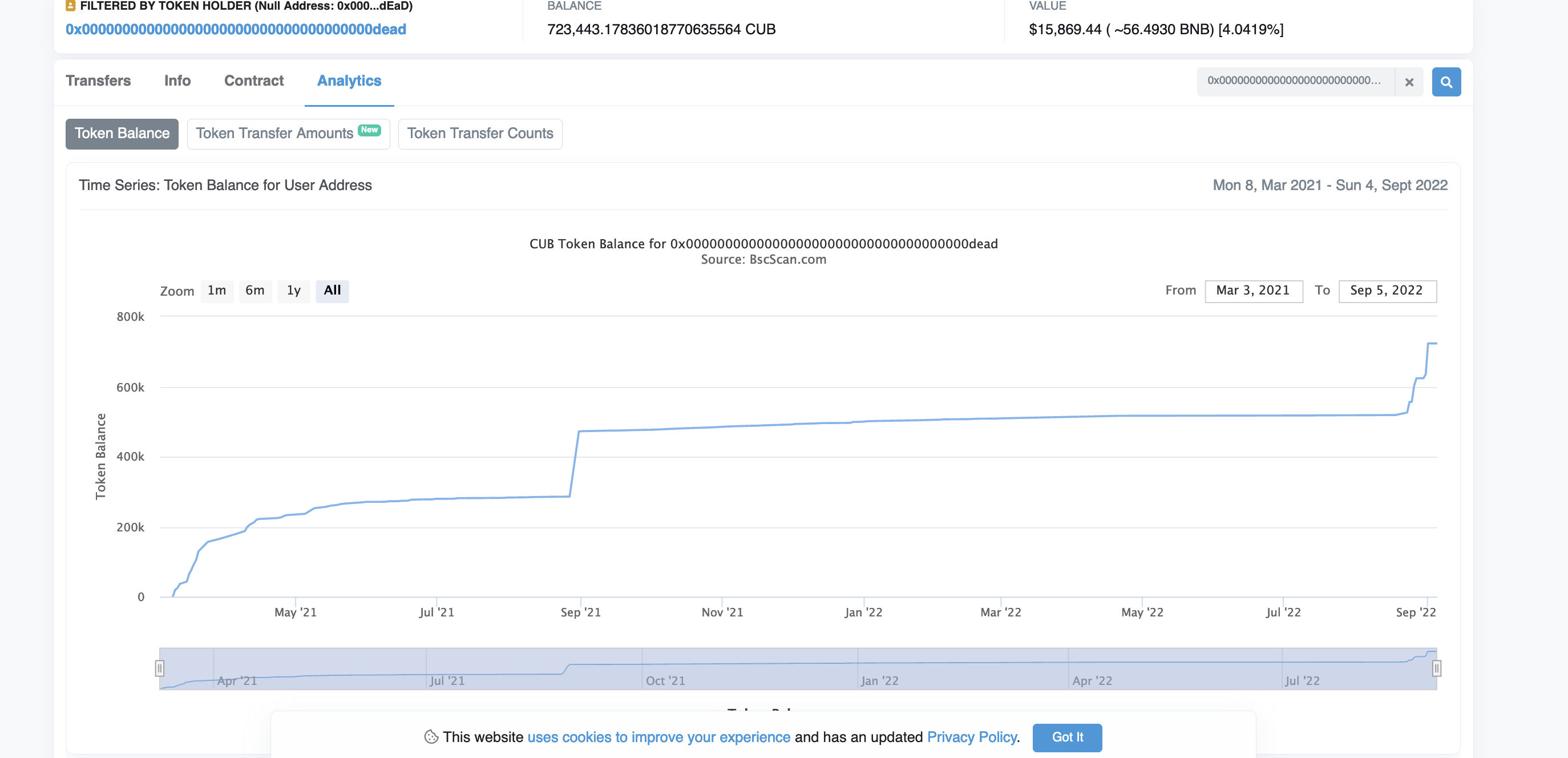 Further Reading:
About CubDaily
I'll be using this account to report on the CUB stats each and every morning. Together we'll track the growth of CUB under the completely revamped ecosystem that LeoTeam has built called the Multi-Token Bridge.
Posted Using LeoFinance Beta
Posted Using LeoFinance Beta