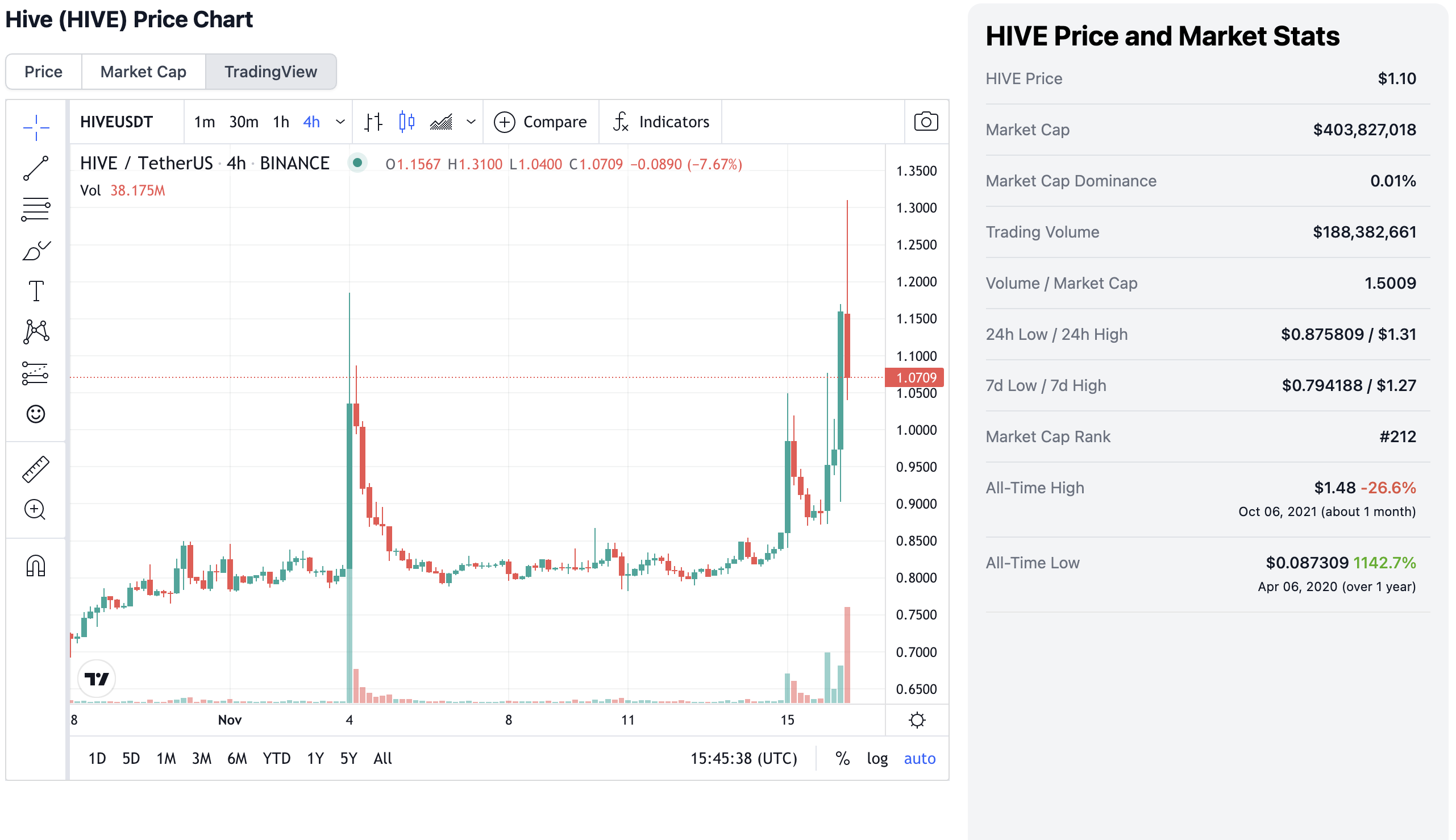 ---
Looks like the pumps coming from the Korean exchanges are intensifying. I was expecting a big one at the beginning of December, based on the previous patterns I observed so far. Alas, the past is not a very good predictor of the future, as we may see from what's happening right now.
HIVE pumped hard today, stopping a little over $1.3, and exchanging hands at the moment of writing for around $1.05.
What's interesting is that this pump happened while the rest of the market was deep in red. Someone used their stash to load up now.
Also, what's interesting is that we didn't see the same volumes we've seen 10 days ago, at the November 4-5th pump. All this pump happened on barely $200 millions ($188 to be more precise, at the moment of writing). This says the market is extremely thin. Every movement (whether it's upwards or downwards) will have deeper ripples.
What's left to be seen is if HIVE will hold $1. In my humble opinion, this will be a clear indicator that HIVE entered a bull phase. If not, it will be just another up and down. Or pump and dump, to use the correct wording.
Of course, this is not trading advice, do your own research before investing in crypto currencies.
Posted Using LeoFinance Beta