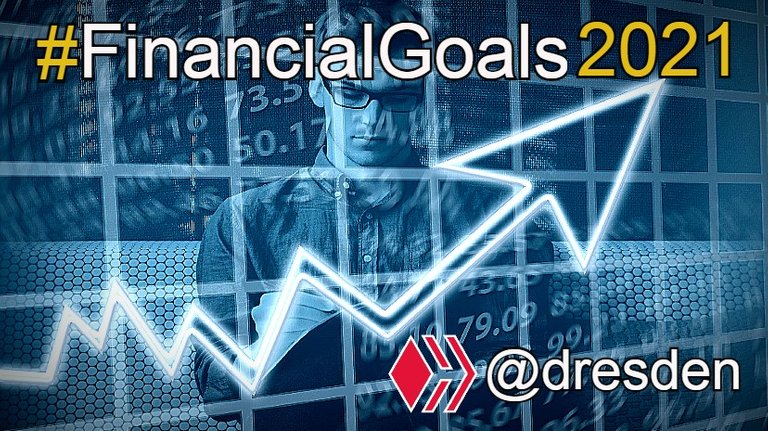 This great initiative is sponsored by @theycallmedan and @financeleo and organized by @aliento, @hispapro and @tripode projects. Mention to @hiveangelists.
---
Background and statement of intents
   We all know how disastrous 2020 has been for most mortals (although the rich have gotten richer), not only economically or financially but also in terms of health (both physical and mental) and social, mainly due to the famous virus.
   But the reality is that, although the vortex effect of the virus has been the icing on the cake, the problems have been occurring for years: the conflict in Yemen since 2015, the situation that began in Venezuela from 2016, the crisis of the 2018 world markets...; and we could continue talking about Afghanistan, Ethiopia, the Congo, Mali, Israel and Pakistan, Haiti....
   You would have to be very blind not to realize that something has been going wrong in this world, with our current system, for many years.
   However, we are starting a new stage: the crypto market is growing by leaps and bounds after a very bearish period, current generations are realizing that something is not working well in the world and many bright entrepreneurs and young people are contributing their grain of sand for the needed paradigm shift.
   With this I want to tell you, for those of you who read this article:
Remain resilient: it's one of the greatest strengths we have.
Do not lose faith in yourself: we are part of the change that is taking place. Be proud!
We will win: it's a matter of time before the current global system collapses and the transition to the new system takes place.
My investment in silver coins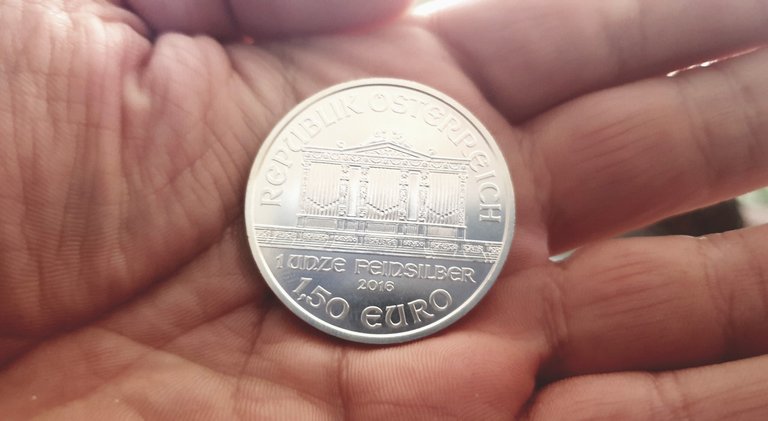 One of the silver coins I've been staking since 2016.

   I have been accumulating silver coins for years because I think their value will rise a lot in the long run and this year 2021 will be no exception.

   My belief is based on a few simple and basic concepts:
There is increasing demand for silver for the technology industry: from computer parts to solar panels.
There is less and less silver in the world.
Its current prices are manipulated by large companies.
   In the end, it will be a matter of time before the price of silver explodes and some experts point out that it will even exceed the price of gold.
My investment in art

   Two of the pictures I bought during these years.

   Art is another world that I am passionate about. Certainly art is very subjective but I believe that investing in art is investing both in culture and in enriching your heritage.

   I recently officially appraised one of these paintings and was pleasantly surprised that its market value can reach $6,000.

   If things go well in 2021, I would like to buy another picture.
My investment in myself
   Video clip of the trading course I had at the end of 2020.

   At the end of 2020 I started a series of intensive trading courses with which I hope to improve my financial results by 2021 and beyond.
My investment in cryptocurrencies
   I remember I bought my first BTC at $350 and my first ETH at $5, but in case you're wondering: no, I'm not rich. I wish I had opted for the longterm and not the shorterm.
   I bet hard on EOS in 2017/2018, being a Genesis investor but the results, although not bad, were not as expected.
   However, I am not throwing in the towel and my bets and my money for this year 2021 are going to the following:
ETH: The 2.0 POS is going to be big.
EOS: Scalability. Undervalued.
ADA: Climbing ranks. Take a look on it.
ZRX: Ethereum protocol for dapps.
IOTA: Tangle "blockchain" for IOT.
CHSB: Deflationary currency.
KOIN: New kind of blockchain with new top implementations.
HIVE: DPOS. Building lot of interesting and promising dapps and projects.
LEO: Impressive evolution of a very well polished project.
SAND: Interesting concept to integrate its use in real life cities.
APX: Similar to Instagram. Good marketing.
My plan to grow my stakes
   Mainly by keep persevering, one way or another.
   On the one hand, to continue training and acquiring knowledge and on the other hand to continue investing money in the projects in which I believe and that, in some cases, my market study, my fundamental analysis and my technical analysis help me to prosper.
My price predictions for HIVE and LEO tokens
   Although prediction is always a very difficult task, my predictions are as follows:
---

---
Best wishes to all of you in this 2021!!
Posted Using LeoFinance Beta