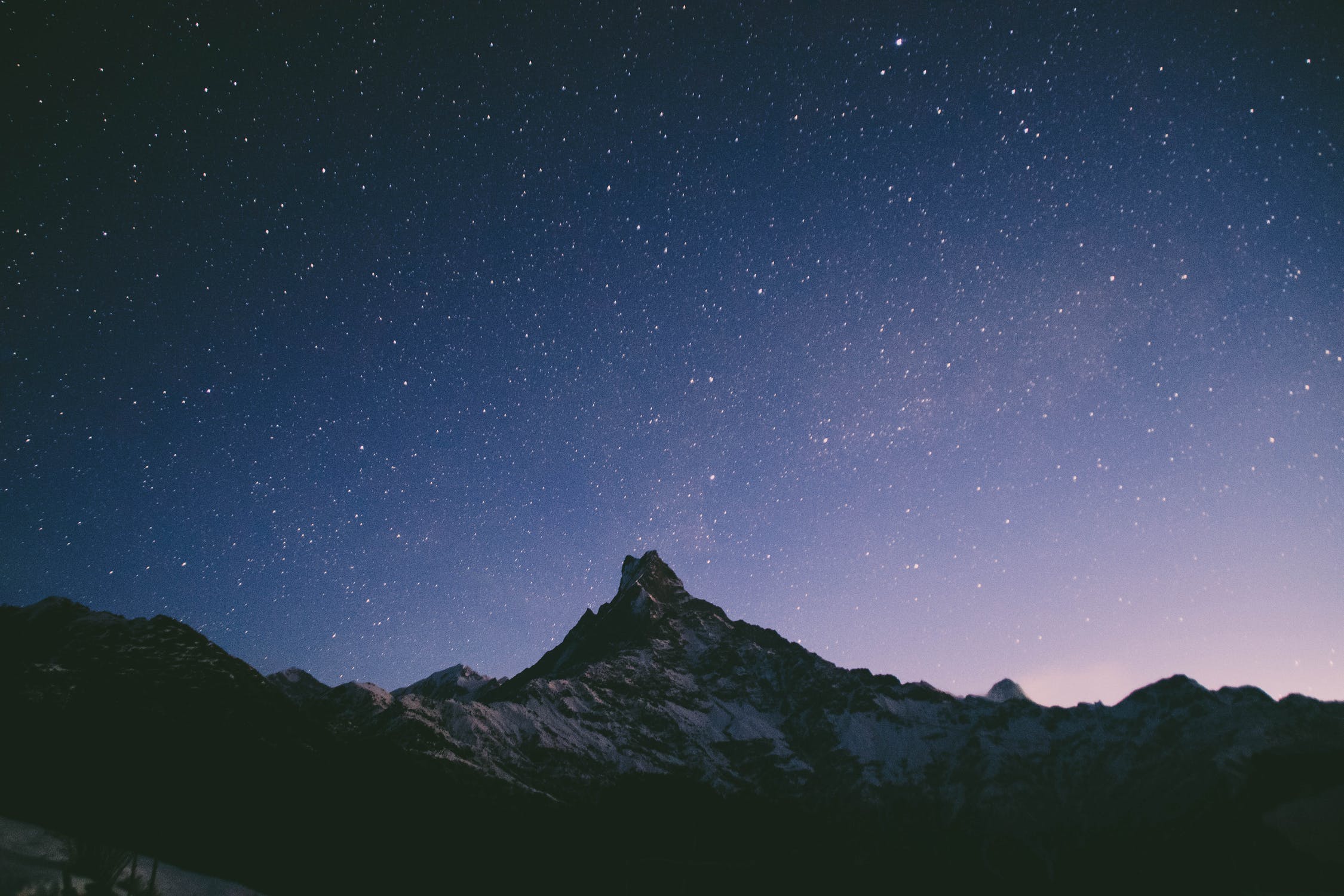 Hello everyone,
Sorry for the delay on this report, this weekend has been family weekend and frankly, I haven't been able to sit and concentrate enough to post properly with kids and other family members running around. For today, I decided to make a more detailed explanation of all SEED managed assets and how are they related between them,
DAO Maker & The Presales Goldmine
From an overall standpoint, we keep rocking in a solid & steady way:
Presales from DAO Maker keep flowing in. This week alone I grouped like 5 TGE's (''Token Generation Events'', or when a funded token gets listed on markets), all the sales account for 3000$ or so, recovering 100% of the money needed to participate in those presales. The remaining tokens will be unlocked in due time, as you're already used to.
Each color stripe represents a different project, and below you can see the days remaining until the next release. DAO as a business is escalating pretty quickly & nicely. All of these represent all of our LOCKED VALUE.
In approx 60 days, a bigger share of funds will become available, and our Liquid value will start growing a lot (diversifying risks & giving me more space to buy stable coins/allocating into other pools... (all of this while the main DAO keep working).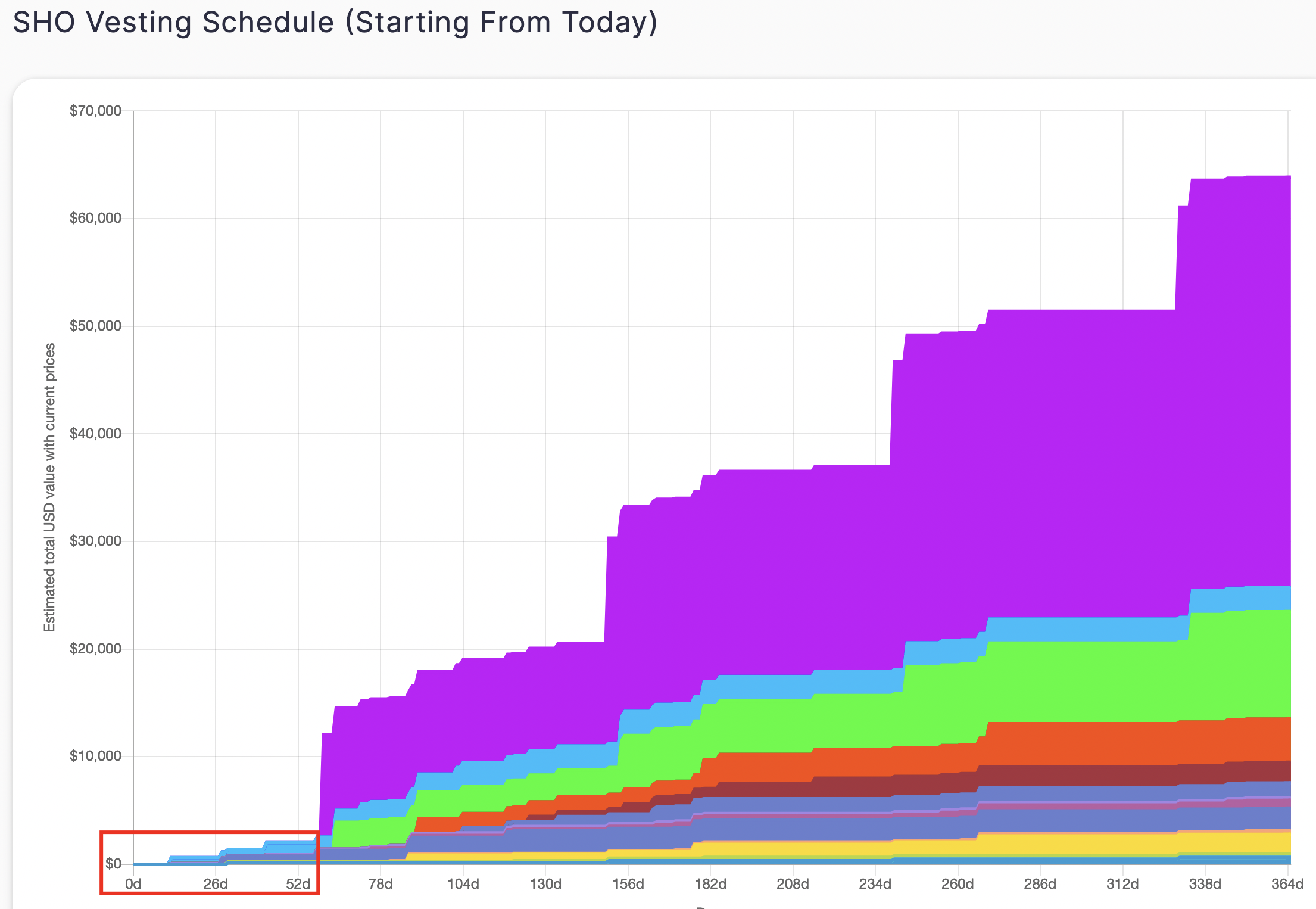 We also have 2 presales 'ongoing', which means we're waiting for lottery results and allocation (if we win).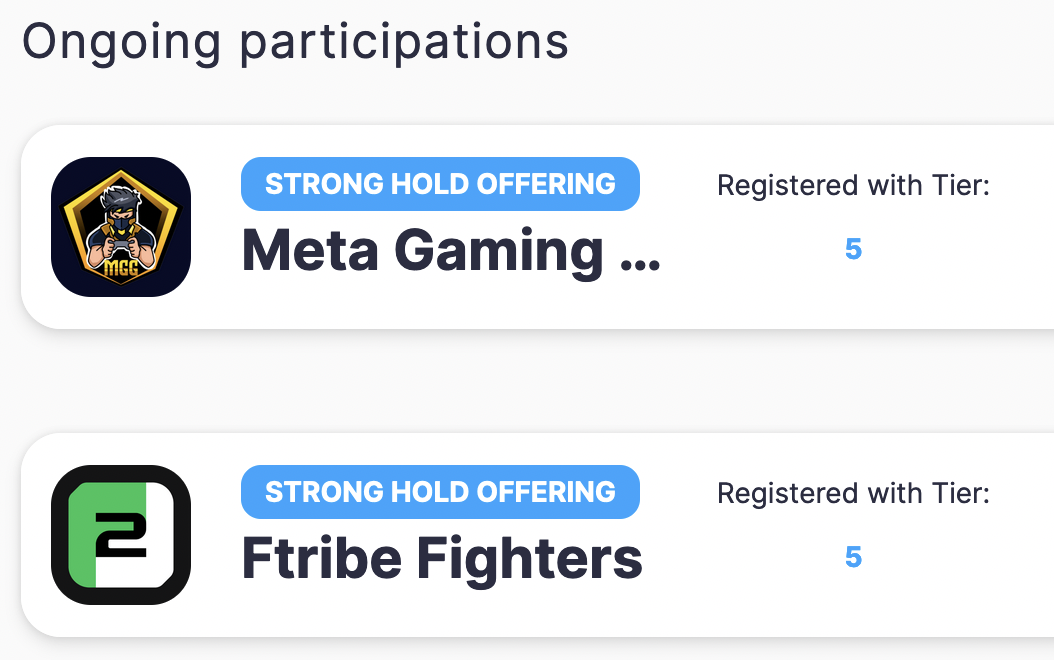 On the LIQUID VALUE, we have mainly our 50K DAO, which recently started giving us staking rewards (or 'Venture Yield' rewards, as they call them. We can get those DAO's if we 'really' need them. But 99,9% of these DAO's will keep untouched for now.
We're receiving 8 DAO's/daily, which might not seem like a lot, but we're talking about 1110$/month which is a salary in a lot of places. This comes on top of the presales in which we're managing to participate.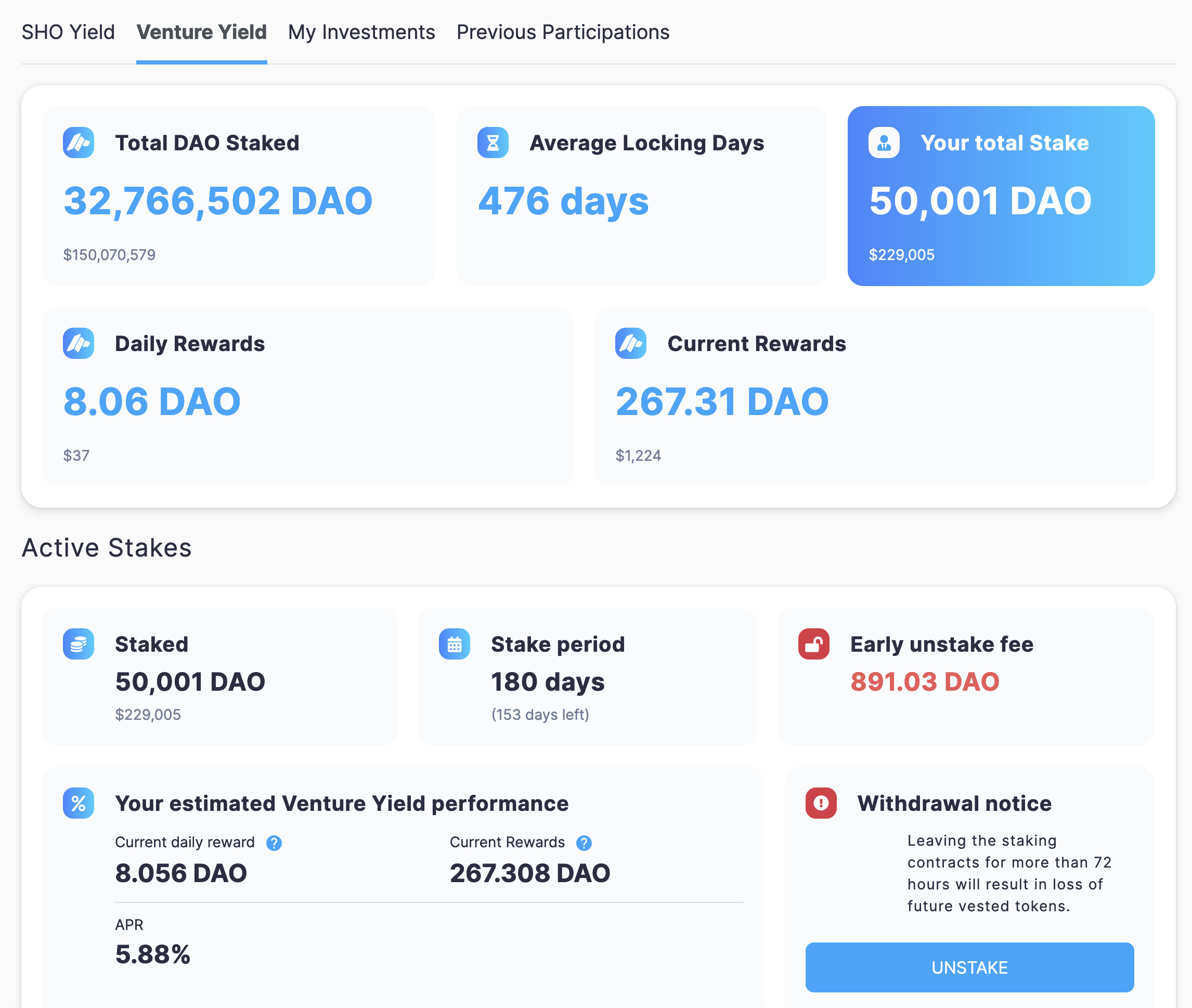 A Look at our 'Safe Value':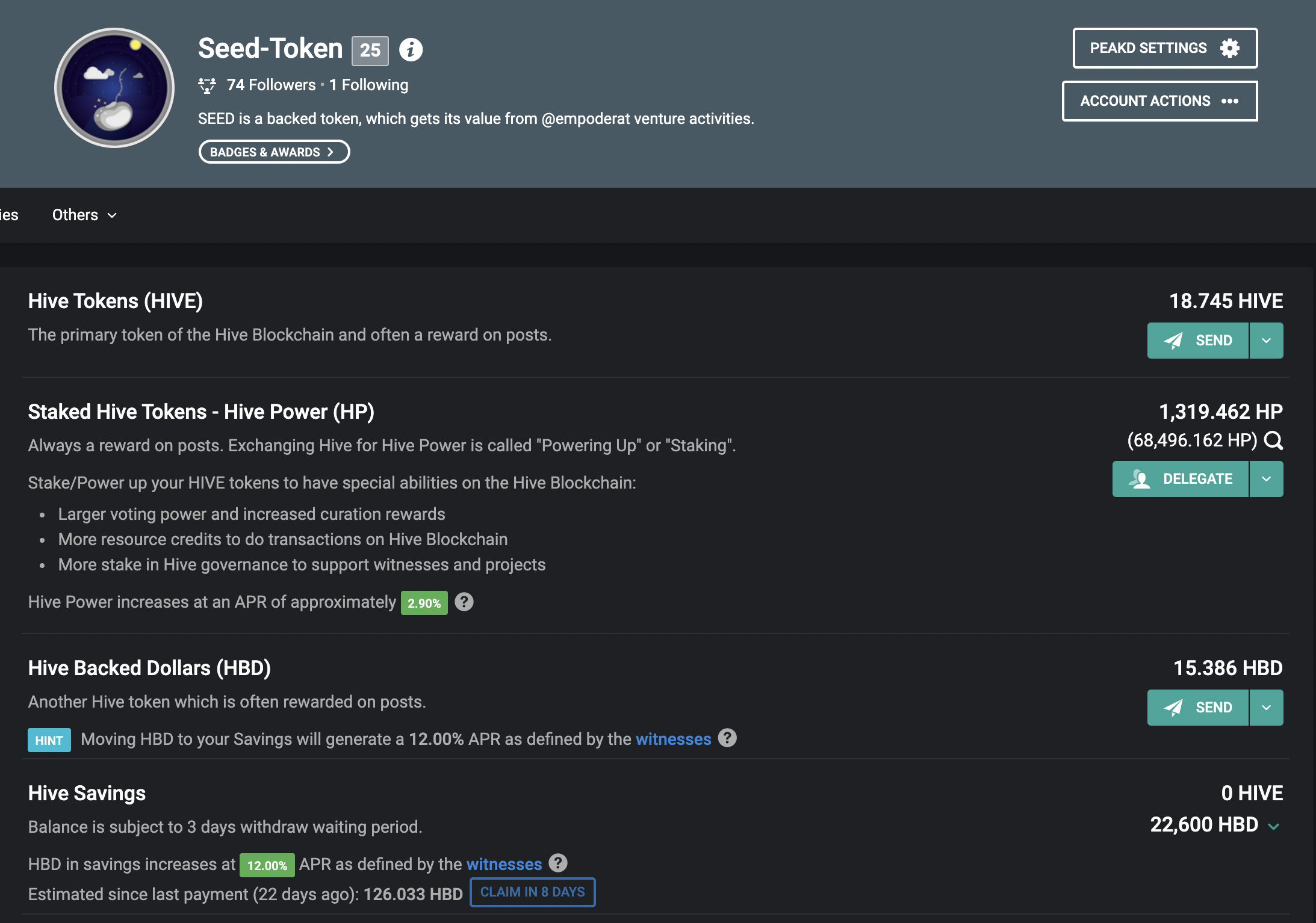 The core of our SEED Safe Value is composed of 22.600 HBD on Savings (did you notice that increase in the APR up to 12%?). This serves as a reliable buffer of security & liquidity.
The main thing with the HBD which I'm depositing there isn't the profitability, it's the security. And as something reliable, acts as an anchor for our portfolio. Expect this position to keep increasing in size as time passes.
In a distant second place, we already collected 1300 Hive Power from curation & posting rewards. We have a big delegation of 70K HIVE coming from one of our Private Investors which represents a big boost in HIVE rewards.
This delegation is not guaranteed in time, which means that if he needs the money, he will pull out. So it better to take profit while it lasts. However, I have a long-term vision for HIVE, and does he, so hopefully, my fellow investor will keep the delegation in place for many months to come.

We also managed to collect a few HE tokens. We keep accumulating the LEO, BEE, POB which lands onto our hands (& delegating to ventures like brofi or hodlcommunity to automate curation/staking rewards). Key is to create a win-win Hive-Engine environment for everyone.
Protocol Controlled Value (PCV) or the future of Defi
Our last category is our Protocol Controlled Value (PCV) which is the part of the portfolio (always more than 5% but less than 10%) in charge of creating a robust inflow of passive income to pay for 2 things:
Buyback & Burn plan (50%)
Management admin fees (50%)
Currently, we only own a decent position on the CUB-BUSD pool providing a 100% APR approx. This is an excellent pool in terms of security/ profitability since half is a stablecoin and you get a triple digit APR.
I'll keep providing on that one and rotate & diversify accordingly.
All the profits are being allocated to the CUB kingdom. Which at the time of writing accounts for 3750 CUB's or 1500$ accumulated in the last month.
These CUB's will be exchanged for Hive at the end of the month and half will be transferred to me (@empoderat) and the other half will be used to set up a buy limit order on the SEED orderbook.
**However, I may delay this event a bit, as I have had a couple of ideas about it that may be more beneficial to everyone. **
Whatever the case, the pools week working & compounding, as we like it.
There's more Pools...
Going back into our 'Liquid Value', I've also started accumulating into another pool thing recently; a BTCB-ORN pool: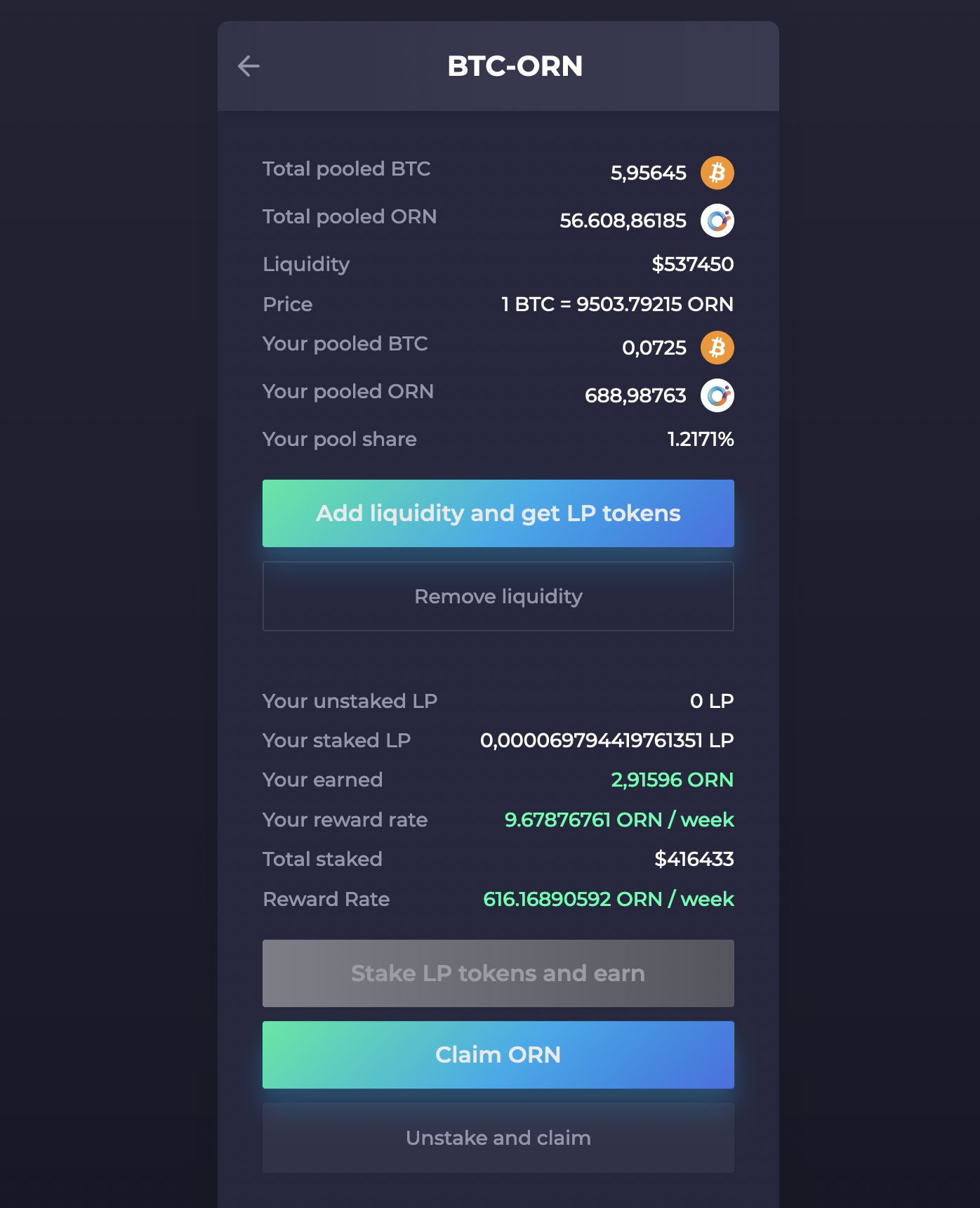 BTC is a coin that will also serve as an anchor later on, and you might know that I've fallen in love with the Orion vision, so... this pool is a no-brainer for me (with a +35% APR), which is pretty decent. I'll keep accumulating gradually (among with CUB/BUSD and HBD).
How does it all look together?
Now yes, time for the typical colored charts: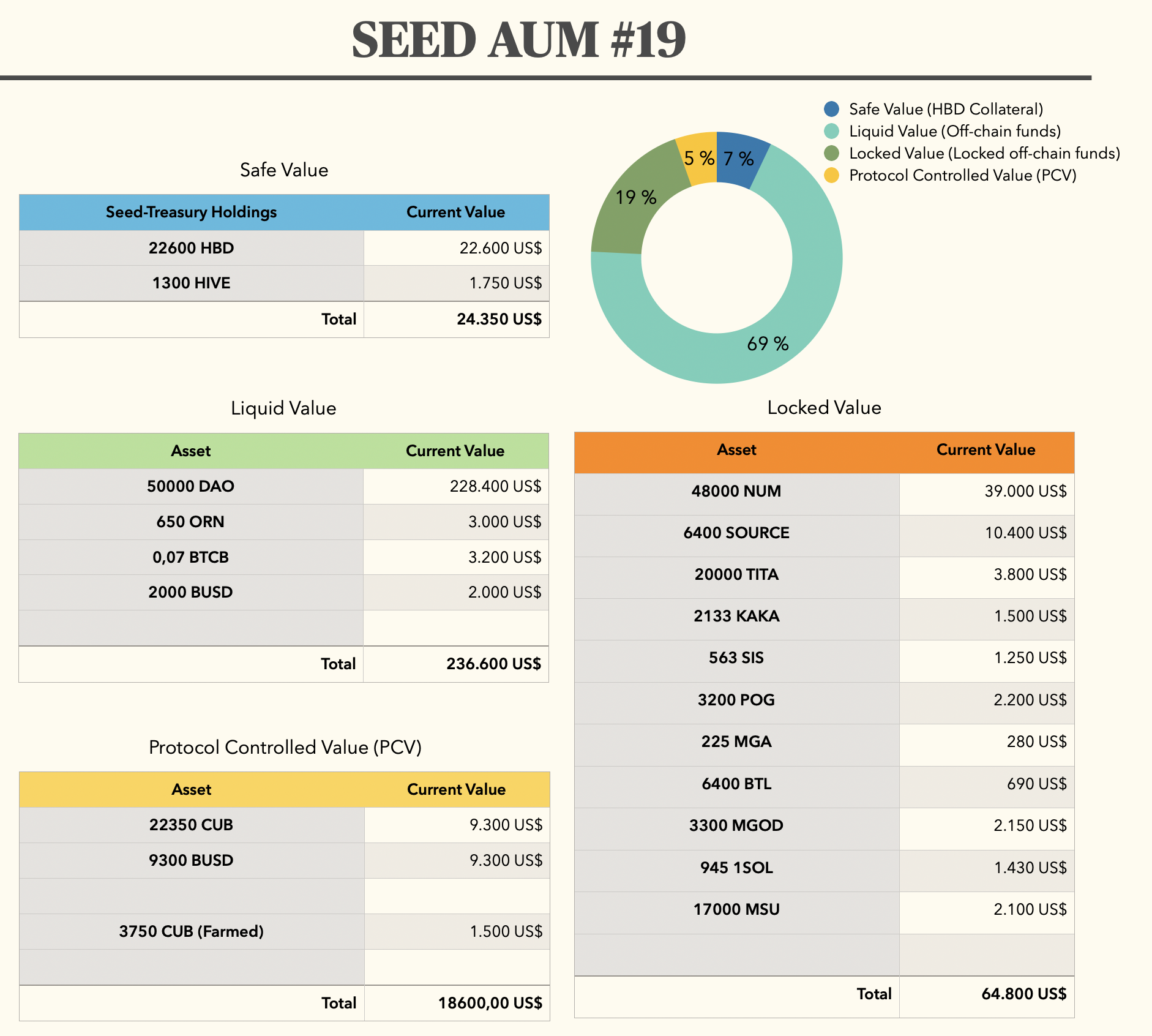 Current SEED Stats:
Circulating Supply: 100.000 tokens (full released)
AUM Value (All assets): 344.000$
SEED TOTAL Value: 344000/100000 = 3,44$ /SEED (+344% since the beginning).
344/5 = 68,98% MoM profit
Another slight fall for this week, not in a hurry.
Happy Holidays to all!
Hope you all enjoyed the report for this week, I'm also taking advantage to wish everyone a happy Christmas period with your loved ones. Be good and of that :)
I would also like to inform you in advance that next week we will probably not have a report since a few busy family weeks are coming and I don't want to get my fingers caught like it happened this last weekend.
No worries, all the data is being collected anyway for the sheets and I won't stop monitoring everything. So you can still reach me through telegram if needed to ask something.
Regarding the Buyback & Burn program, I'll try to drop a new proposal in the next few days with a few core changes. I still need to wrap my head around a couple of details.
That's all for today. Enjoy!
---
100% of blogging rewards paid to @seed-treasury.
Remember you can follow the portfolio in real-time here:
https://cointracking.info/portfolio/seedtreasury
You can join us on Telegram and follow me on Twitter.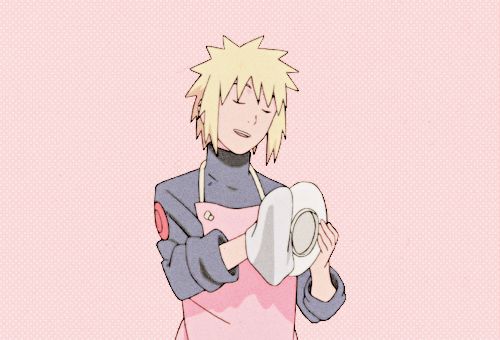 Posted Using LeoFinance Beta