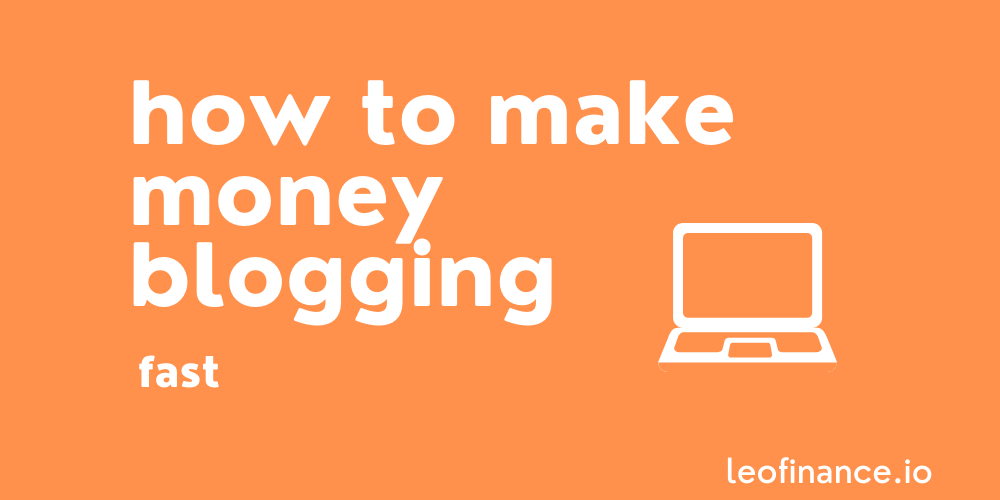 ---
Learn how to use the LeoFinance platform to make money blogging, fast.
Unlike blogging on slow web 2.0 platforms such as Medium, Hive's LeoFinance platform offers a way to make money blogging, fast.
Being built on the Hive blockchain allows LeoFinance bloggers to be directly paid for quality content, in both HIVE and LEO cryptocurrencies.
If you're looking for a fast way to make money blogging, then here is the solution for you.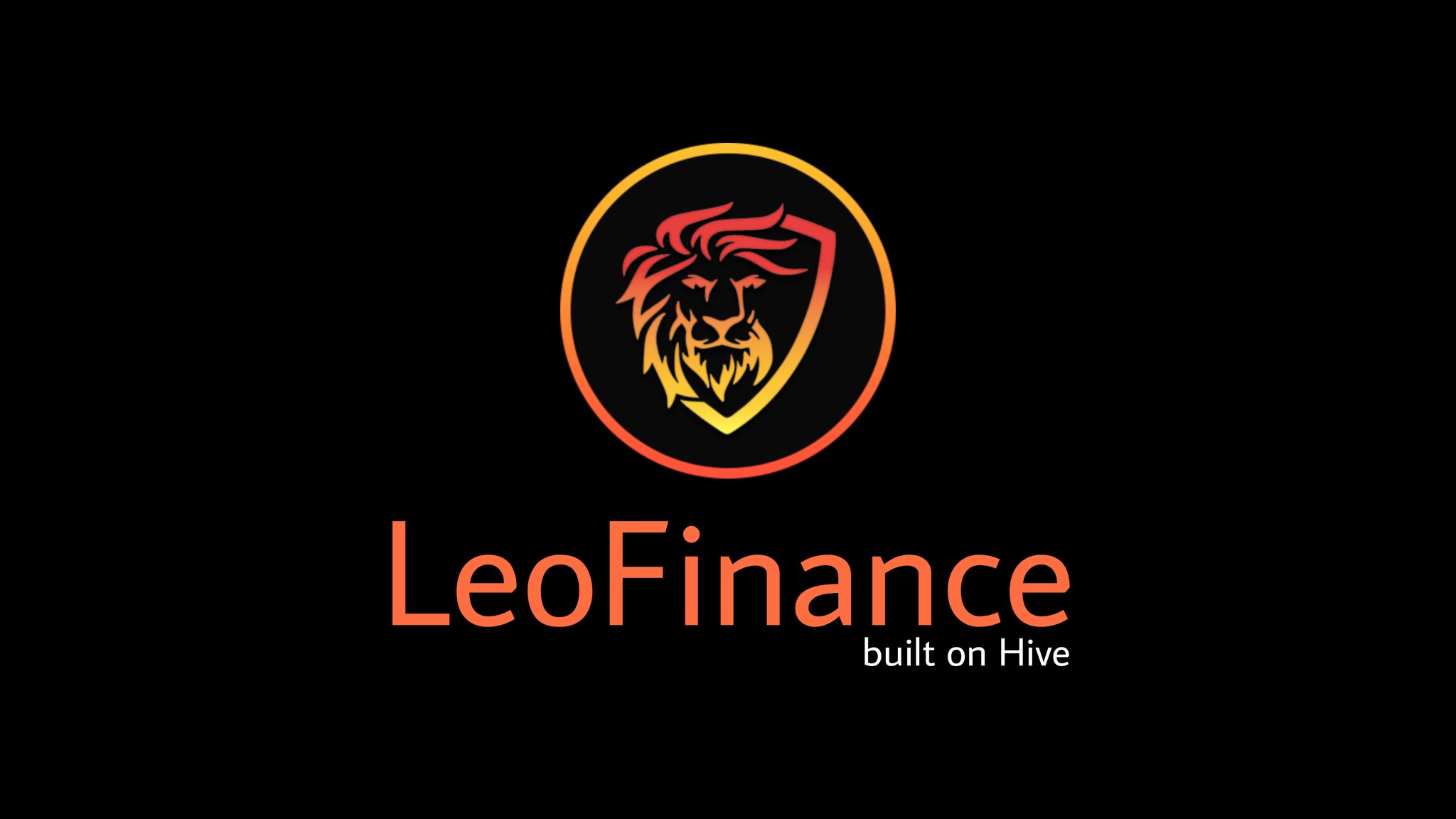 Want to make fast money from your blog?
Everyone who starts a blog thinks about monetising their content.
But traditionally, making money from blogging is a slow, arduous process that involves feeding readers intrusive ads or affiliate links.
Essentially you had to screw over your loyal readers in order to make money.
Not cool...
But thanks to the innovative rewards pool mechanism used by the Hive blockchain, blogging on LeoFinance offers a better way.
The Hive rewards pool
The Hive rewards pool allows you to not only make money blogging, but also to keep full editorial independence when it comes to your content.
Think of the Hive rewards pool as a way to print and distribute new HIVE tokens.
A portion of the daily inflation built into the blockchain's code is sent to the rewards pool, incentivising bloggers to publish high quality content, across their Hive front-end of choice.
With half of the daily rewards pool payouts split between content creators and curators, it also means that the HIVE token gets widely distributed.
This means that real value is being built in the form of quality content, while the HIVE token becomes more decentralised.
Something that's VERY important when it comes to ensuring you retail full ownership of your Hive account and your LeoFinance blog remains censorship-free.
But back to the rewards pool...
Each time a Hive blog is upvoted, the money doesn't come out of the upvoter's stake, but actually distributes a share of the newly minted tokens inside the rewards pool.
The more HIVE POWER that the upvoter's account has staked, the more say they have in how the rewards pool is distributed.
This means that if you receive an upvote from a large HIVE stakeholder, then you will make more money from your blog.
As curators receive 50% of the daily rewards pool payouts, these large stakeholders are incentivised to discover and upvote quality blog content.
All you've gotta do is start publishing it.
The Leo rewards pool
But as the LeoFinance platform is just one of numerous front-ends that your single Hive account can interact with, you will also be paid a portion of the Leo rewards pool too.
The Leo rewards pool works exactly the same way as the Hive rewards pool explained above, but allows the investment community to curate and display content better suited to their niche front-end.
For example, a blog about sport may receive large upvotes from HIVE stakeholders, but as LeoFinance focuses exclusively on finance related content, a lack of upvotes from LEO stakeholders will see it rewarded and displayed differently on leofinance.io.
This duel-tiered system of earning HIVE and LEO ensures quality content is correctly displayed, while allowing bloggers to make money in the form of two different cryptocurrencies.
A potentially very lucrative blogging prospect indeed.
Make money fast
Now you know how starting a blog on Hive's LeoFinance community can make you money, let's go into how fast you can get paid.
Unlike ad payouts that require a minimum withdrawal or only offer single monthly payouts no matter what, LeoFinance allows you to be paid fast.
This means that if you publish a blog every day, you will receive a rolling daily payout for your content.
All paid directly into your single Hive account which you can stake, send or withdraw immediately.
As I'm sure you're aware, not many other blogging platforms allow you to make money that fast so the Hive blockchain certainly is a powerful beast.
While the payout window for content only lasts for the first 7 days after your hit publish, this doesn't mean that older content doesn't retain value.
With so much quality content being published to the leofinance.io domain daily, Google's algorithm will continue to index your blogs.
This adds further value to the community, while building exposure to your blog at the same time, combining to give large stakeholders a reason to continue supporting your content with larger upvotes.
To be a truly successful blogger on LeoFinance, you must develop a long term brand for your blog by really integrate yourself within the community and publishing evergreen content certainly helps.
Furthermore, by staking a portion of your rewards back into your account, not only will you signal to the community that you're not just here to leech, but you will also make extra money curating other blogger's content.
As you grow, so does the platform itself.
That there, is the real value proposition of choosing to blog on LeoFinance.
Start your blog on LeoFinance today
Whether you're currently an established blogger or you're brand new to the online writing scene, everyone is welcome on LeoFinance.
Start blogging right now by hitting the get started button at the top right hand corner of this page, you don't even need to buy a domain.
This will get you a censorship-resistance, immutable Hive account which you can not only use on LeoFinance, but also on any Hive based application.
But just remember that while there are numerous stories of new bloggers coming to Hive and making thousands of dollars with their first post, it's actually the long term grinders who make the most money.
First and foremost, LeoFinance is Hive's trading and investment community so get involved in the comments section of other blogs and stake a portion of the money you earn.
Sure it's possible to make money fast, but that is the route to long term, sustainable blogging income.
I'll see you around the community :)
---
Direct from the desk of Dane Williams.
This blog is exclusive to leofinance.io
If you're new to LeoFinance, why not leave a comment introducing yourself to the community?
All comments that add something to the discussion will be upvoted, letting you see just how fast you can make money blogging on LeoFinance.
Posted Using LeoFinance Beta