If you've been on hive-engine, you might have seen the GIFT token floating about(tradable at https://hive-engine.com/?p=market&t=GIFT). We created the GIFT token as a way to reward our delegators and provide some use with them.
Distribution
We are doing distribution in two ways. The first is to delegators. Each day, delegators will share in 1,000 tokens, distributed between the delegators, according to percent of the delegations they have given. A user who has delegated 5% of the total amount of delegations received by GiftGiver will get 5% of the 1,000 daily minted pool(50 GIFT). We've been doing this for a few days to test it out and are now announcing it publicly. If you'd like to delegate to us, you can do so using the peakD wallet or using the following link(modify the amount to be the amount that you'd like to delegate) : https://hivesigner.com/sign/delegateVestingShares?delegator=&delegatee=giftgiver&vesting_shares=100%20HP or with any tool of your choosing.
The second way that we are distributing is by minting up to 10,000 to GiftGiver each month. On the first of the month, we will issue up to 10,000 GIFT to @giftgiver. They might be sold, given to others for their contribution towards making GiftGiver better or used for other purposes.
There is no additional plans for minting the token, and so months have a maximum of 41,000 GIFT planned to be minted.
Usage
One of the usage of our tokens can be used to advertise on our site. While pricing isn't set yet, we have two plans for accepting it, using cost per click method and cost per mile(1,000 views) method. The initial thought is with CPM, 50 tokens per mile or 1 token per click for cost per click.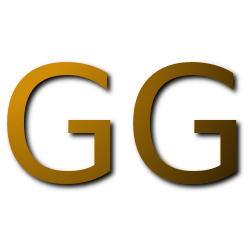 ---
Questions?
If you have any further questions, you can join us on our discord or check out the FAQ on our website.
Like what we are doing and want to support us? We are part of the @hextech witness group. You can give us a vote here on PeakD, or
here on Hive.Blog / https://wallet.hive.blog/~witnesses
, or
here with Hivesigner
.
Low on resource credits? Head over to https://giftgiver.site/ to get a free delegation.
Be sure to check out our new Hive faucet at https://giftgiver.site/faucet.
Want to advertise on our site? Send an email to [email protected]
Written by @rishi556.