These articles in CNN are 3 days apart
You buy bitcoin, then before you know it, you're in a bear market.
Fast forward 3 days, and you are out of the bear market getting ready to push back towards new all time highs.
Bitcoin sure comes at you fast!
These two articles were 3 days apart from CNN: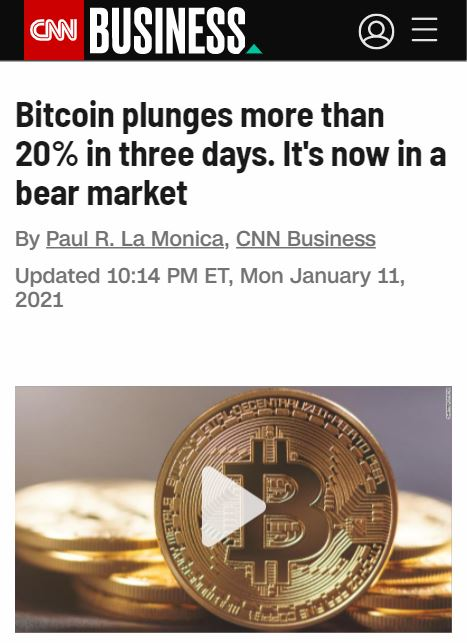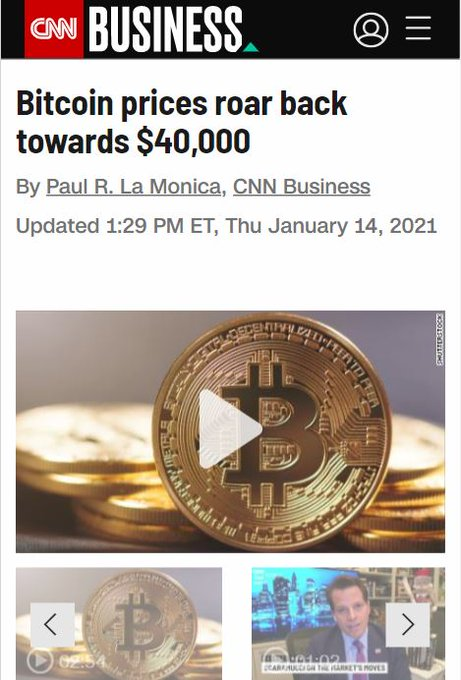 (Source:
1349818948078989312) twitter metadata:RG9jdW1lbnRCaXRjb2lufHxodHRwczovL3R3aXR0ZXIuY29tL0RvY3VtZW50Qml0Y29pbi9zdGF0dXMvMTM0OTgxODk0ODA3ODk4OTMxMil8 ~~~
Perhaps CNN should be a little more thoughtful before they publish anything from here on out.
Technically dropping by 20% puts something in a bear market, but that is a traditional market, like the stock market.
Bitcoin has shown us that it is not a traditional market.
Maybe a 40% drop should be the definition of bitcoin being a bear market.
After all it has crashed more than 80% on several occasions and live to tell about it.
Posted Using LeoFinance Beta