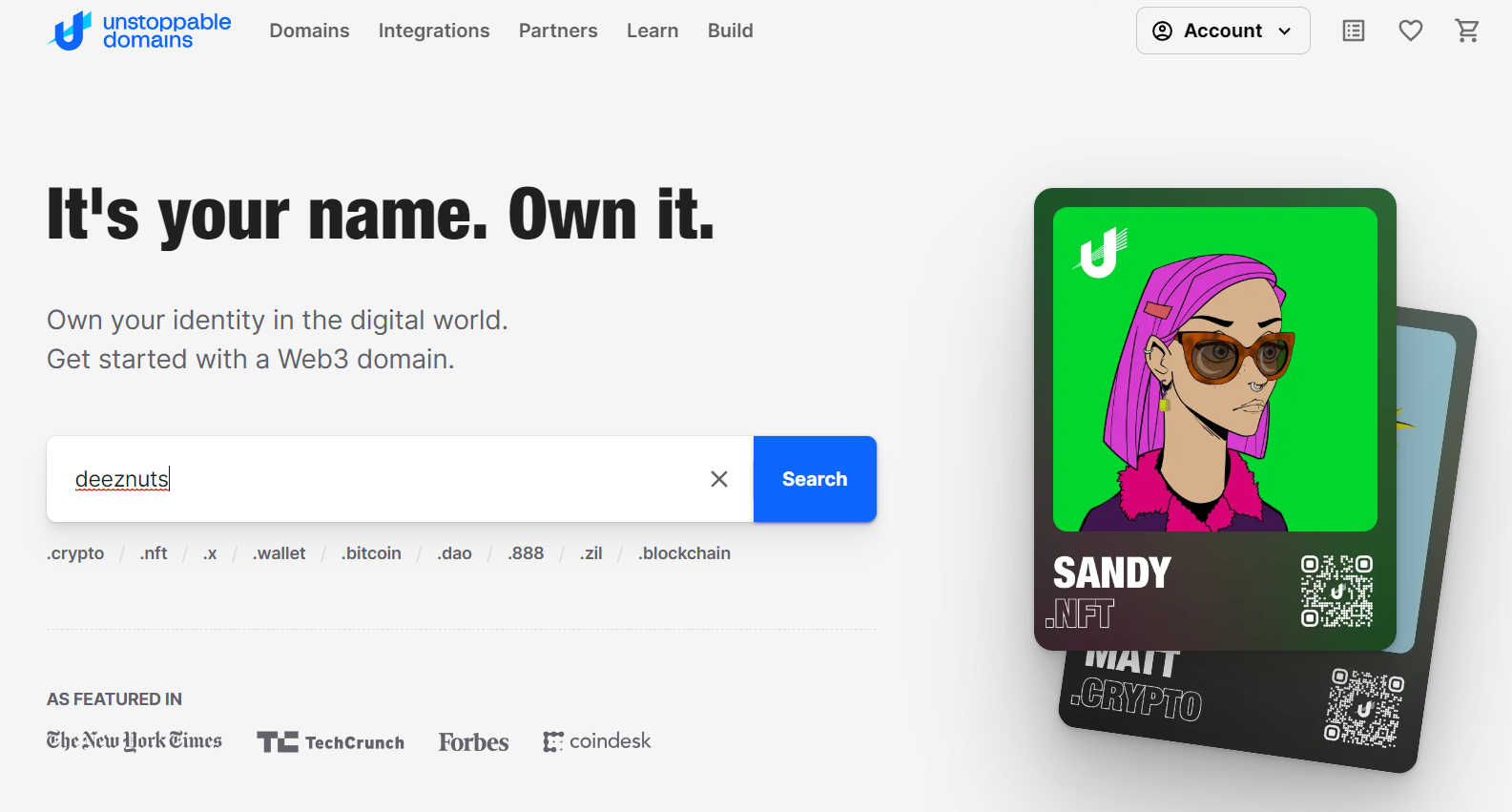 Unstoppable Domains
I wrote about Unstoppable Domains going live on Polygon with free web3 address minting about 3 months ago. The concept of getting your domain name as an NFT instead of buying and having to pay a yearly fee is pretty amazing. Not only do you only pay once to register the domain for life, but you also get free hosting for simple websites or even a blog. This domain can be registered to all of your different cryptocurrency wallets as well to serve as one single address on supported platforms. Instead of having an ETH address, a BTC address, and a DOGE address, you would simply have your one NFT domain name. For example - I own 0xNifty.nft.
If you enter that NFT domain that I own into a web browser like Brave that supports web3 domains, you can access the website. I need to update it, and I will likely do that during the week. For now, I did something even cooler than just getting a web3 domain name. I got my second one for free and all I had to do was go to CoinGecko every day to collect my candies. Taskmaster tells us all the time to collect our Candies, and there's a good reason. Often times, you can redeem them for all kinds of cool shit.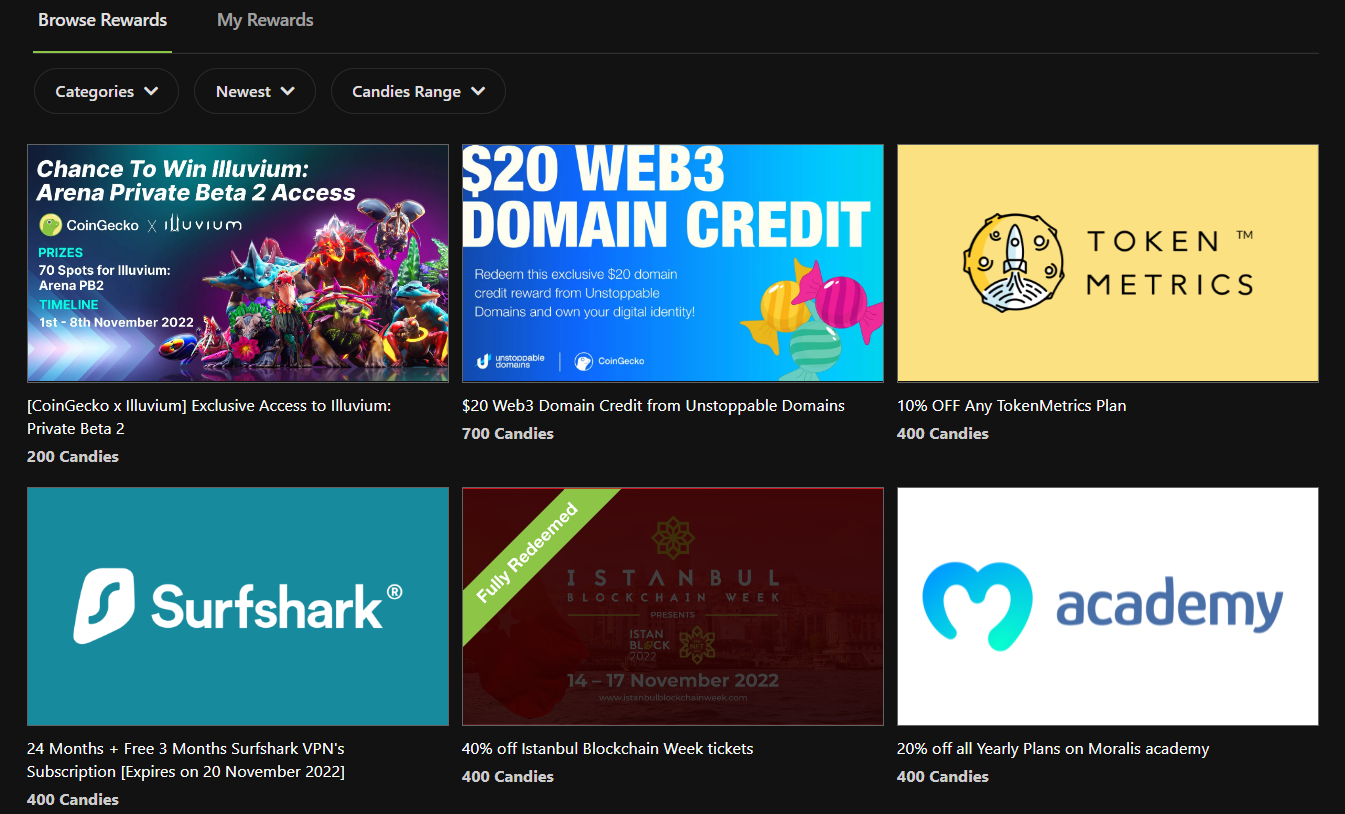 How to get your Free web3 domain
Getting your free $20 credit toward a shiny new NFT domain is pretty simple. If you hadn't already been saving up Candies, create an account on CoinGecko and start claiming Candies daily. You start with 10 and after 6 days you get 120 Candies. It doesn't take long for them to add up. Most of us are checking Coingecko at least once per day any way for crypto prices, so you might as well claim your daily Candies. Once you have 700 Candies saved up, head to the Rewards tab.

You can browse the different rewards there or go straight to the $20 Unstoppable Domains credit voucher. Once you're there, click Redeem Now and you'll be presented with a link to the website. Following the link will add a $20 credit to your account. Now all you have to do is pick a domain. Use the sweet little search tool and it will present you wil all kinds of different domain names as well as a variety of different endings like .nft and .crypto.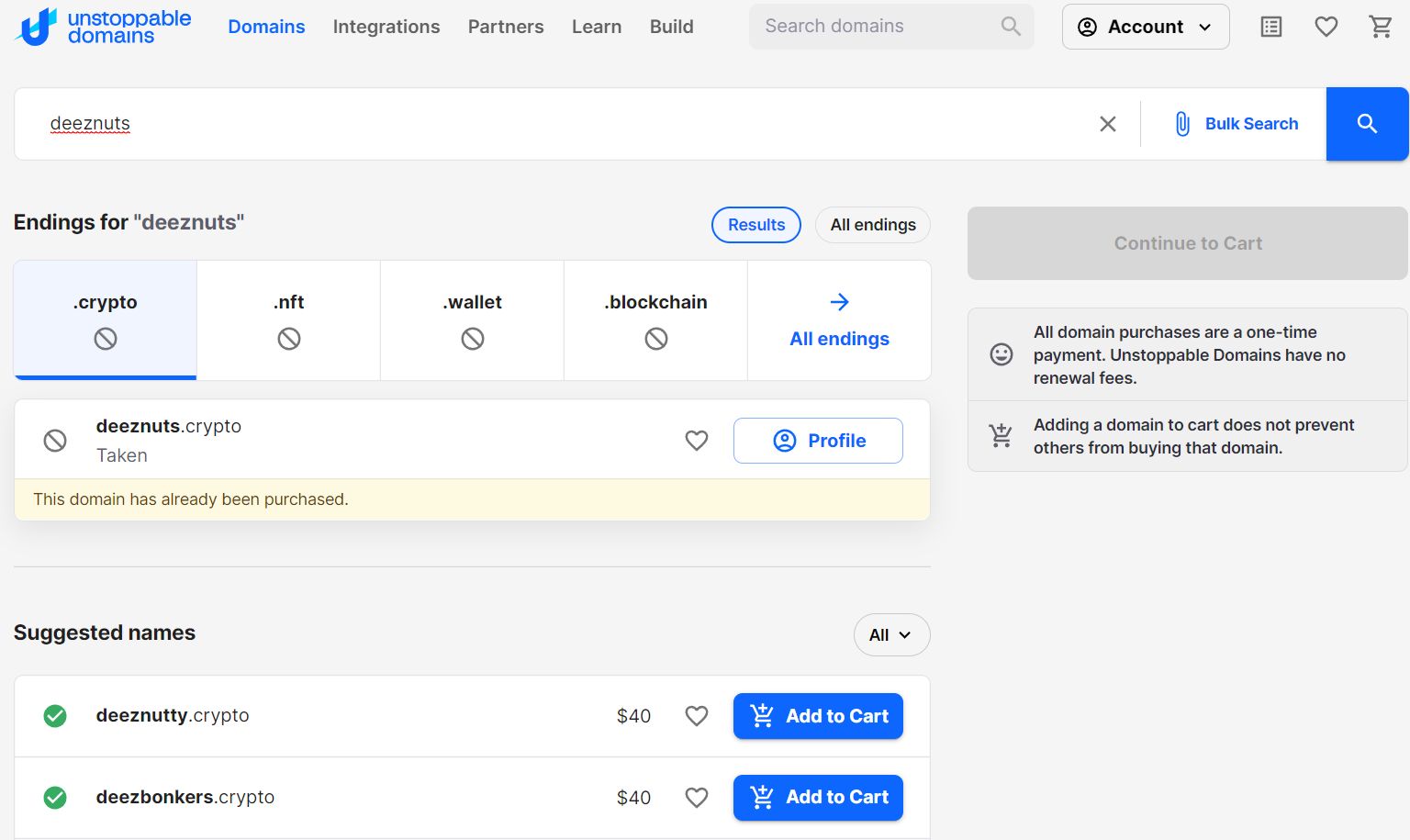 Find one that's $20 and you're almost done getting a free domain NFT. Most .nft domain names are $20 exactly, and it's 100% free to Mint them onto the Polygon blockchain. I would be wise to try to think of companies that might one day want to own one of these and get a related domain for free. Who knows, they might offer you money for it one day. These things can have extreme value in the future, so why not grab one totally free?

Once minted, your domain will show up in your Unstoppable Domains account. Here you can click Manage and access all kinds of tools. You can create and launch a website for free in just a few seconds. If you already have a website, you can link it to your existing website as well. Guess what I'm going to do with this new domain gmfrenstoken.nft...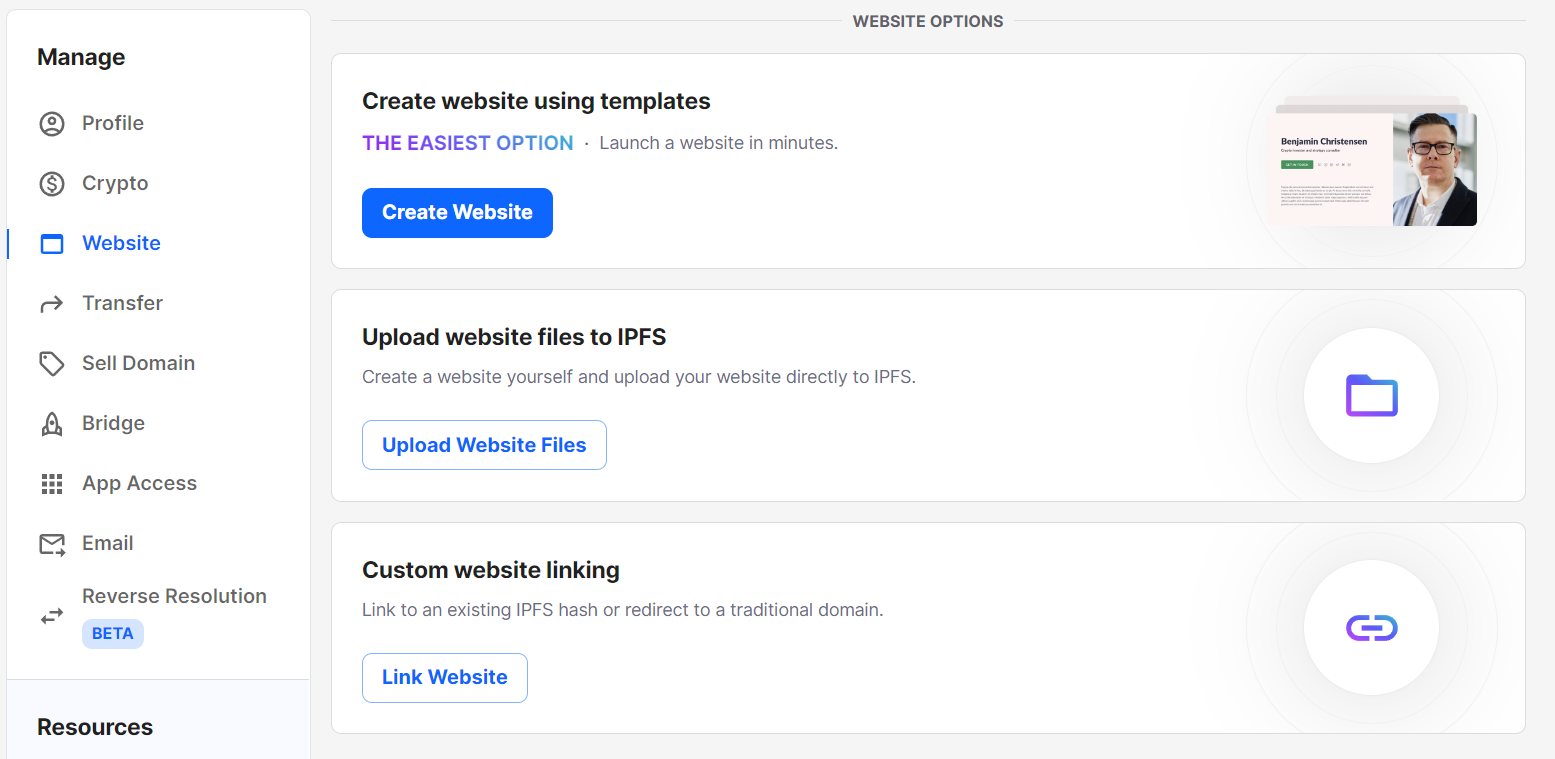 You can also link your different cryptocurrency wallets right in the same interface. There's even an email redirection service. You can use your domain as an email and have the emails received to your existing email service. Pretty damn useful for projects if I have to say. I hate giving out my email address.
So that's it, I'll let you play around with it from here. I highly recommend claiming a free NFT domain for your 700 candies which can be acquired in about a week. Even if you don't want to do anything with it, it could be valuable one day especially if you get a highly desired phrase or brand name.
Don't worry, you don't need any MATIC for gas fees or anything like that. You just need a wallet to link and sign the transaction for minting. Now go get your free web3 domain.

Thanks for reading! Much love.
Wanna learn about all kinds of things you can do with the crypto you earn blogging on Hive? Check out my index - Learn Crypto Stuff for some fun educational crypto stuff.
Posted Using LeoFinance Beta