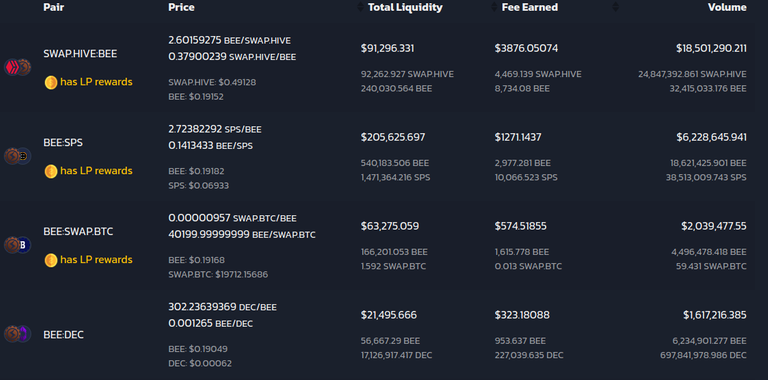 Bee is the native token of the hive-engine. It is one of the most liquid tokens. You will turn the token into cash easily. There are many ways to earn Bee tokens. You can be a liquidity provider, purchase workerbee tokens, post on the hive blog using the hive-engine hashtag, and stake Bee tokens to earn curation rewards.
How many Bee token reward you will get from 10,000 Bee Power?
You can be a curator in tribaldex.blog To get reward, you should stake some bee. Here I would like to try to calculate how many Bee you will get from 10,000 staked token. I have only 18.5 Bee Power. My curation reward is around 0.0018 Bee. It means that my curation reward is around 0,0018 / 18.5 = 0.000097=0.0097%. If you have 10,000 Bee power, you will earn 10,000 x 0.0097% = 0.97 Bee.
The price of Bee is 0.38 Hive or $0.19. If you stake 10,000 Bee you will need to invest 10,000 x $0,19 = $1,900. Your investment in 10,000 Bee power will yield 0.97 x 0.38 = 0.37 Hive or $0.18. If you curate 10 posts daily , you will earn around $0.18 x 10 = $1.8. Is the investment profitable? Thanks for reading, I hope you enjoy my post. Correct Me If I am Wrong!