The hype train has been real. Our Discord has been buzzing for the last few hours with a mix of hype, impatience, excitement and astronaut vibes.
I'm excited to unveil - for the first time ever - Wrapped LEO!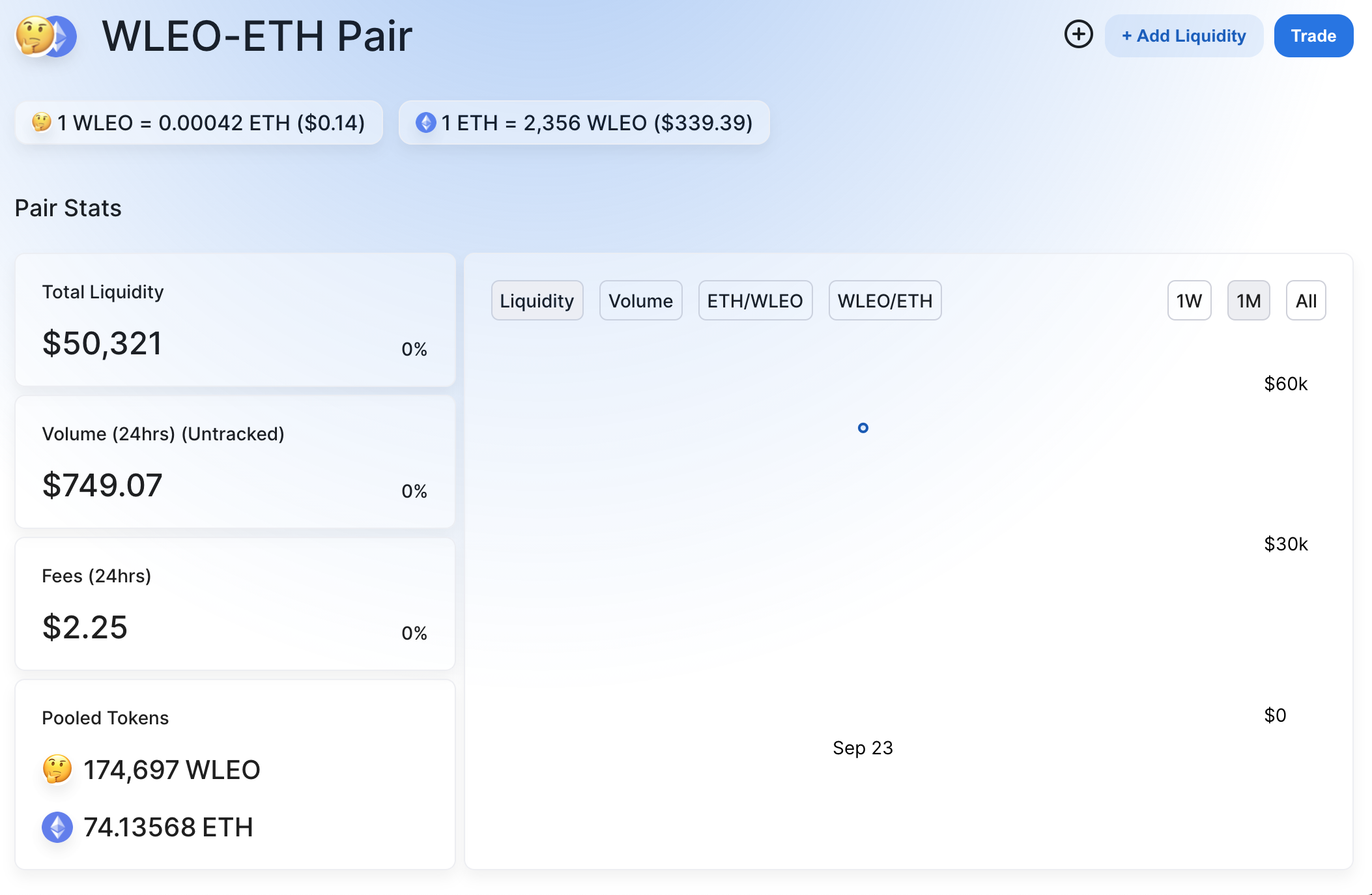 Wrapped LEO on Uniswap
---
The Details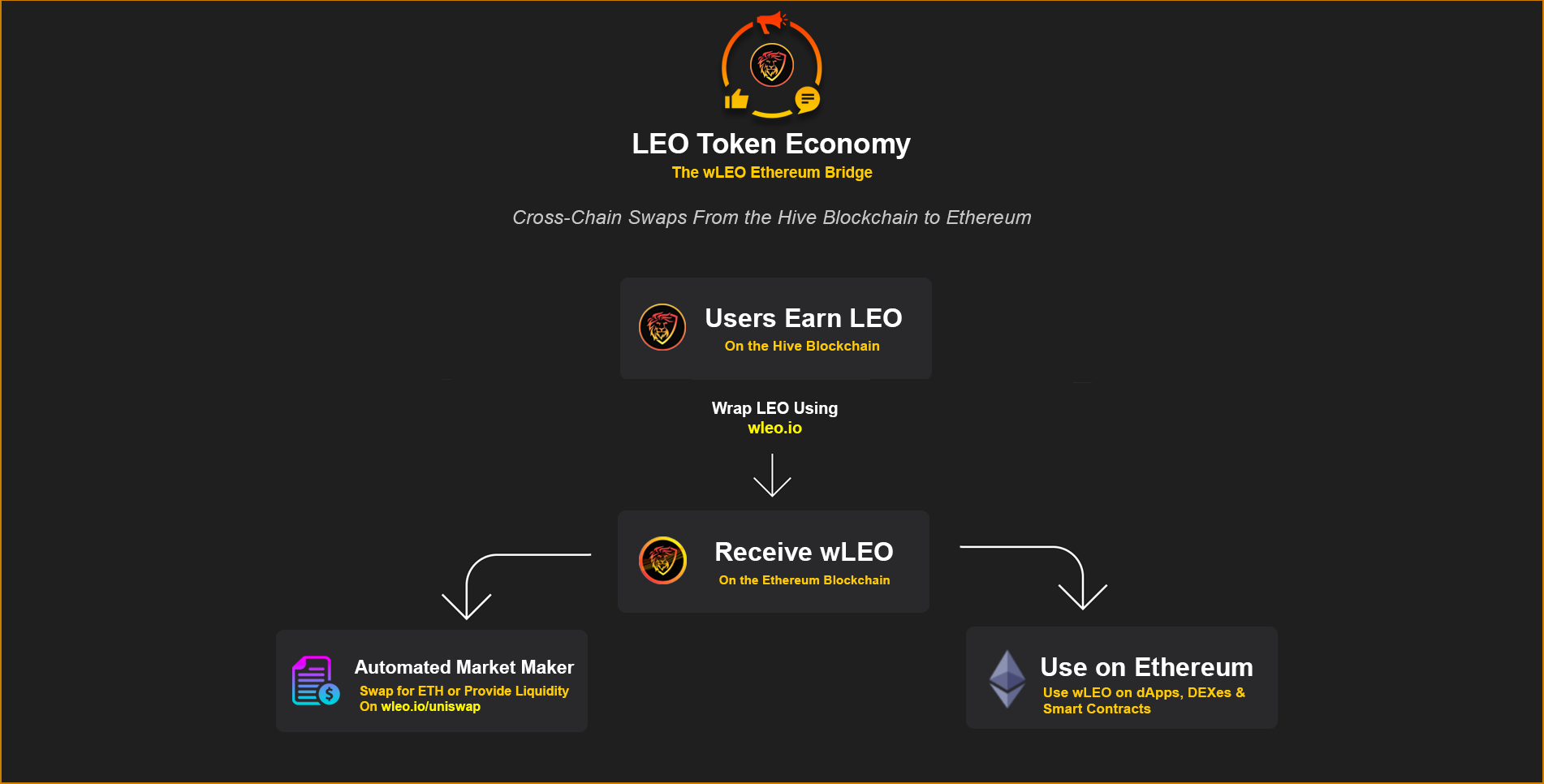 I'll keep this announcement post short (instead of the usual 2,000 word books we throw at you). Wrapped LEO is live now and we'll share the most important details that you need right here. In the next 20 minutes or so, we'll go live on the LEO roundtable to discuss and run through everything wLEO.
Wrap, Swap, Earn
Wrap LEO by Entering Your ETH Address on https://wleo.io, then select how much LEO to deposit and confirm with Hive Keychain or Hivesigner: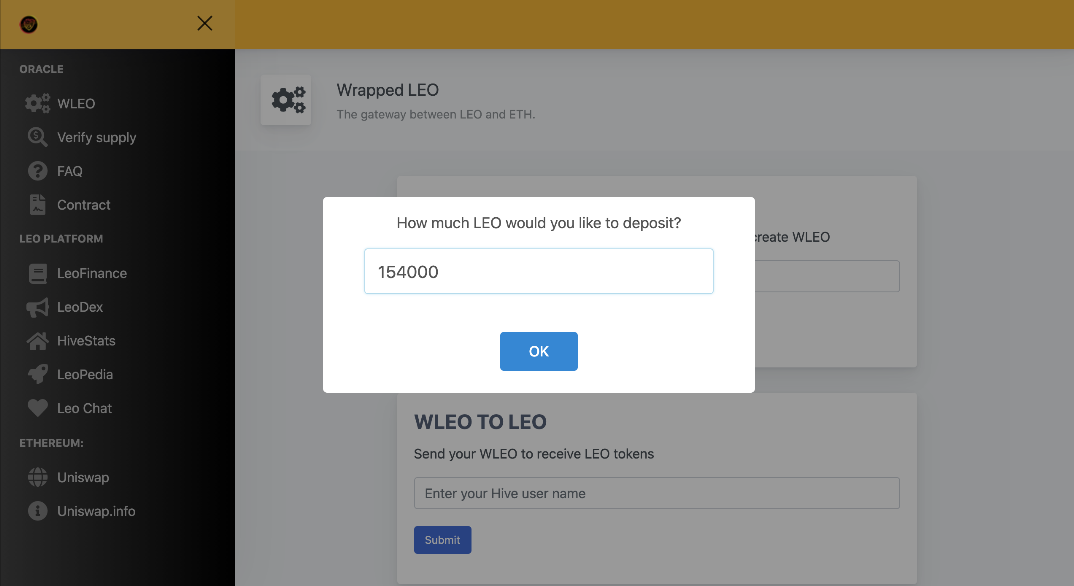 wleo.io
Trade wLEO by Swapping ETH for wLEO or Vice Versa!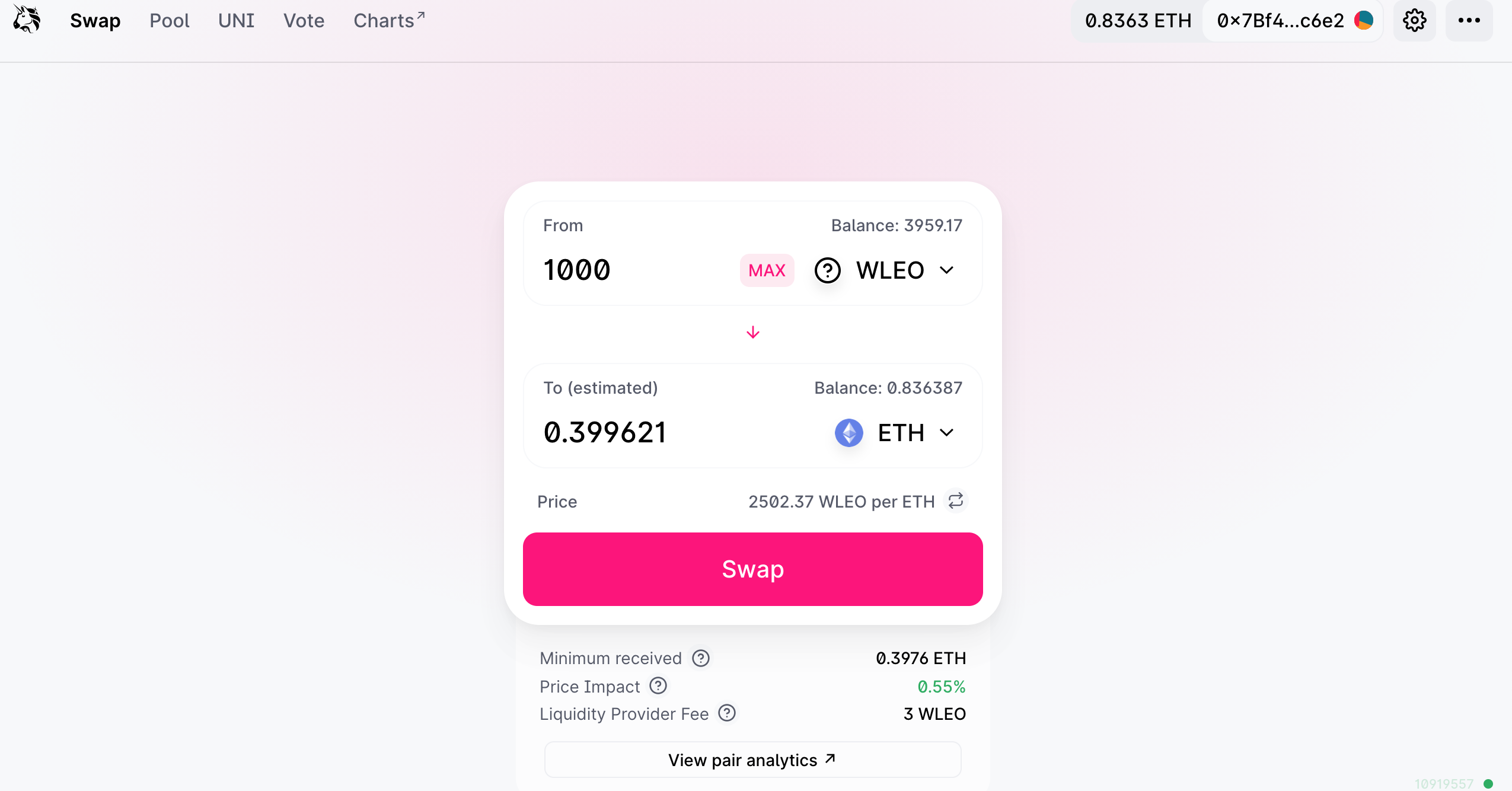 wLEO Swap Page on Uniswap
Become a Market Maker! Add a matching amount of wLEO and ETH (matching in USD terms - $100 wLEO per $100 ETH) to the liquidity pool and earn fees + a share of 300,000 LEO LP Incentives: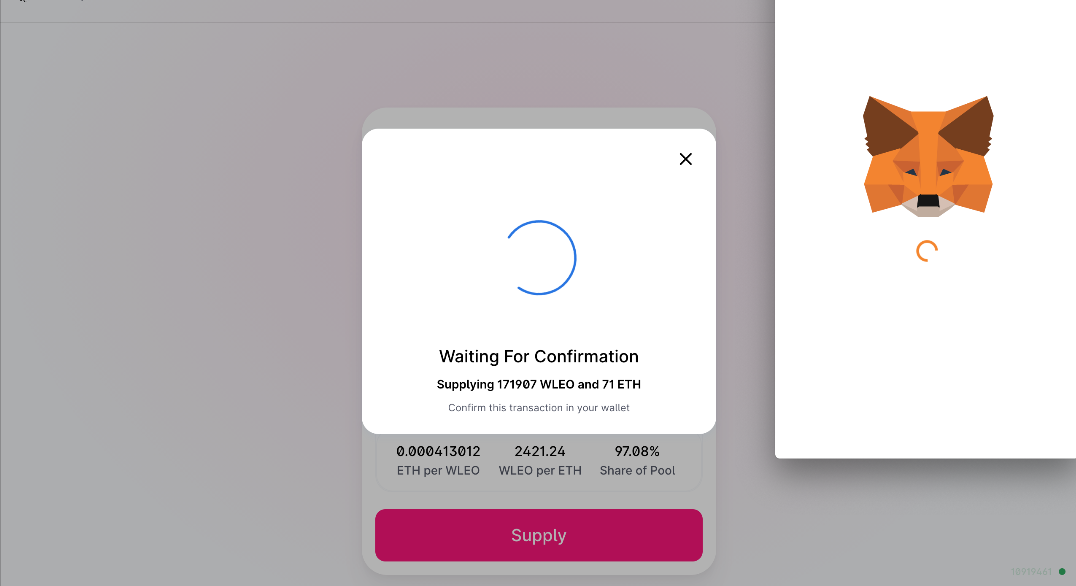 Add Liquidity Page on Uniswap
---
Join the Roundtable Podcast!
We're about to go live on LeoFinance's Twitter - https://twitter.com/financeleo. Join our livestream launch party for the Wrapped LEO Launch!
More details on Wrapped LEO including guides, extra features and future plans will be released later today and continuously throughout the coming week(s).
Buckle up! LEO is taking its first steps beyond the Hive ecosystem! 🚀

Join Our Hive Community & Earn LEO Rewards!
Earn LEO + HIVE rewards by creating crypto/finance-related content in our PeakD community or directly from our hive-based interface at leofinance.io or LeoFinance Beta
Follow @leofinance for official updates
Posted Using LeoFinance Beta