Leo Finance, where social media meets Web3.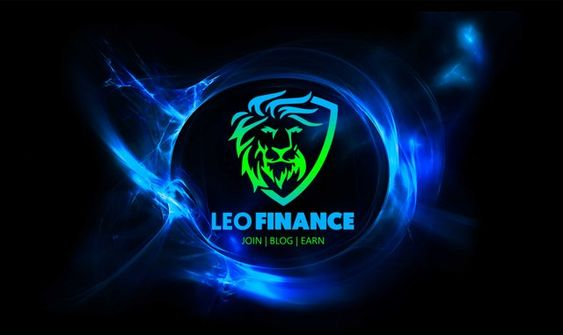 LeoFinance is a blockchain-based social media platform for crypto & finance content where users and creators to engage and share content on the blockchain while earning LEO token rewards.
Crypto & Finance... That sounds a little bit scary, right?
If you are a content creator on Hive, odds are that you have heard of Leo Finance and you know a fair bit about that blogging platform built on top of the Hive Blockchain that gives Leo tokens as content rewards. It works pretty much the same as the blogging side of Hive with a slight difference: Niche.
Leo Finance is targeted towards users who are interested in the Financial side of the world, which is pretty much everything. Everything has at least something to do with Finance, it all depends from where you look at it.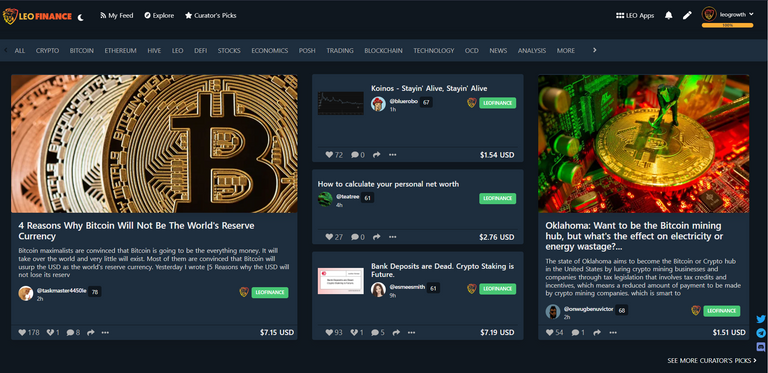 As you can see, there are articles about Bitcoin, altcoins, Banks, Net worth and a lot of Financial Lingo.
But Leo Finance is not only for experts in Economics, Finance and Crypto.
Leo Finance is for everyone.
Perhaps you didn't know this but, everyone can write a post on Leo Finance!
Your content doesn't necessarily need to be written on a Master level and you don't have to be a Crypto Guru to join this community.
Leo Finance is an portal for you to join the blogging world related to Finance, Money, Crypto, Budgets, Savings, Economics... and much more.
Leo Finance is perfect for anyone who wants to read about Money or wants to write about it - and if you think about it, in this modern world and age, everything is related to Money and Finance, you just have to make the right approach and analysis.
So, here's a challenge for anyone reading this
Make your first post on Leo Finance.
Don't be scared. As we said, you don't need to have an MBA and you don't need to be an Economics professor and you definitely don't have to make a post on an expert level.
We know it might be challenging at first, but are you really going to miss on joining one of the largest and most active communities on Hive just because I don't know about finance?
Almost every topic is related to Finance if you give it the right approach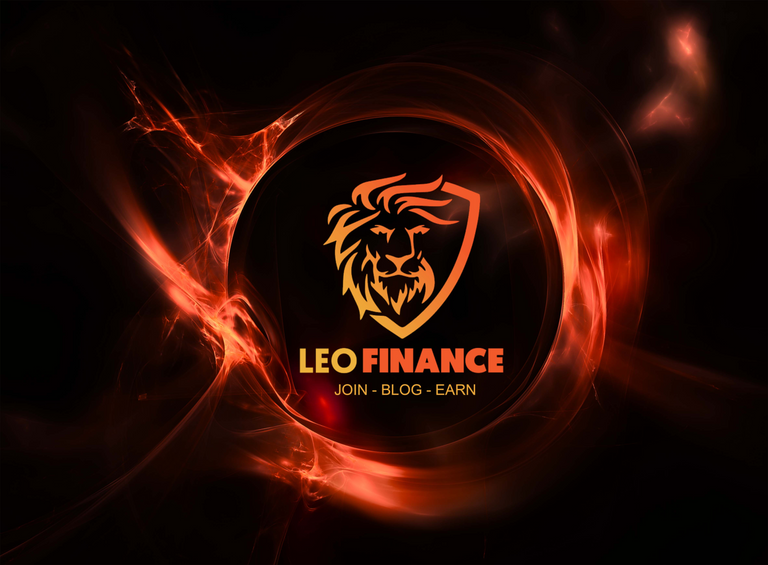 Do you hate taxes?
Are you saving up for a PS5?
Are prices rising on your city?
Did that politician stole some funds again?
Have you heard about the latest NFTs?
Are you interested in learning more about crypto?
Is budgeting a pain in the butt for you?
All of those are fair topics to write on Leo, but maybe you are too comfortable blogging about other stuff and missing out on those juicy Leo rewards on top of the Hive rewards you already get from your content.
You would be amazed to see the variety of content on Leo Finance. It's not all about Bitcoin, NFTs and Crypto, there's a huge world to be discovered - and learn from - in the LeoVerse.
The Challenge
Step One: Reblog this post.
Step Two: Write your first post using Leo Finance.
Step Three: Use the tag #NewLion so the older Lions and curators can find your post.
We are asking for a reblog because this is the first challenge organized by Leo Finance and we could definitely use your help to spread it.
Wait, are you still thinking about making your own First Post?
As we said, Leo Finance is for everyone.

Leo Finance is for the experts talking about inflation and how it affects the corn crops in Peru and how Bitcoin's electricity consumption in Kazakhstan is hurting the housing market in west Canada BUT...

It is also for the housewife writing about how to make a budget for the house...

Or a highschool student talking about how working a summer job is perfect for saving for that new car...

Leo Finance is also for those who are just researching a crypto project and want to write about it, but it is also for those who want to consume that content.

Your first post can be about anything: Saving plans, crypto goals, financial status and how you are planning on dealing with it... ANYTHING.
In case you are still not convinced in writing on Leo Finance...
There is a 500 USD pool made of Hive tokens and Leo tokens, and we will distribute them among the users who create the most amazing posts!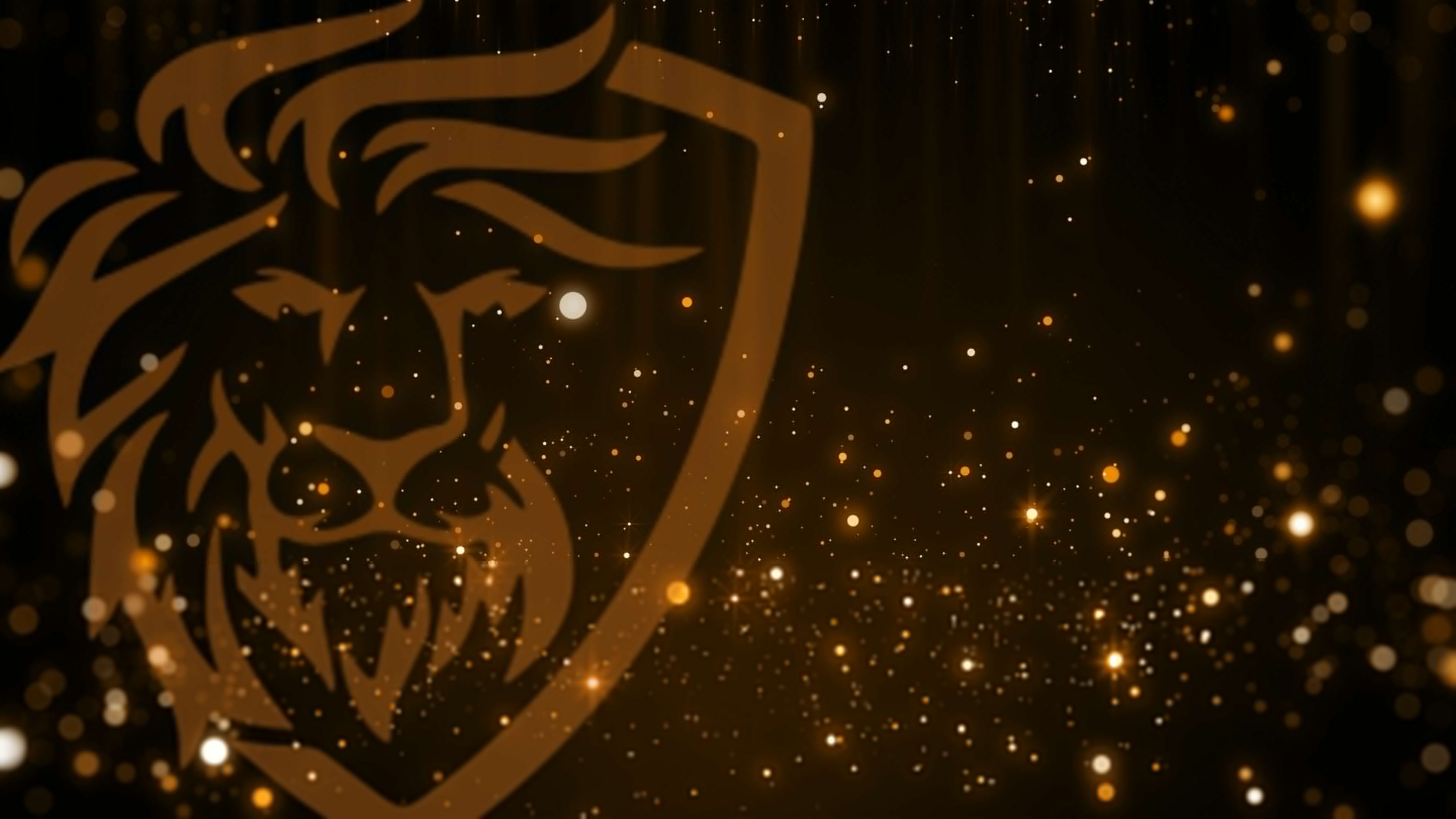 You have until April 30th at 23:59 PST to publish your First Post on Leo Finance. What are you waiting for?
This challenge is meant for those who have never used Leo Finance and want to make their first post. If you are already a Leo Finance user, help us promote this challenge, spread the word, invite other Hivers to join. There will be other challenges in the future where Older Lions will be able to join.