A brief communication to current and future MAPX members.

---
MAPX News
The Steem blockchain and ecosystem continues to evolve in response to the Justin Sun takeover of Steemit Inc. Members of MAPX should read this longer post on MAPR and MAP FinTech programs in general.
This particular post about MAPX is the easiest one to write as this token currently remains largely unaffected!
We have no delegators and also a very small delegation going out. Our SP remains larger than the number of staked tokens and our voter is now also independent of third parties.
The one issue that remains is what will happen with the new chain, which seems to be named Hive, and its economic and governance model. We have been promised that STEEM, SP and SBD will be reproduced for all Steemians, and recent live chats on MSPWaves suggest that Steem-Engine will also continue to honour current tokens.
So, from a purely financial perspective, there is no need to make a decision until this situation shows some concrete changes. However, MAPX is a vote-bond, so anybody who feels they will definitely move over to the new chain may have to consider liquidating their MAPX on the market.
We are not, as yet, closing down so we do not feel we need to put in place any special buy-backs at this time. The excitement I see at this new chain is also tempered by some more balanced views that some dapps will be supporting both chains, at least for a period.
Have a fine week!
Or try to.
---
What is MAPX?
MAPX was our first "vote bond" in the MAP FinTech family of programs. It is designed to deliver a 0.1% upvote per token held, with a maximum holding of 1000 tokens. The fund has a total of just 10,000 tokens available. MAPX token holders also benefit from profits being compounded into SP so that the token price should slowly rise.
MAPX is thus designed like a bond in that "interest" is earnt as upvotes, plus each token is backed by STEEM so that the capital value slowly increases in line with our fund. MAPX is managed by the same team as MAPR, which has been distributing profits to Steemians for 20 months.
As MAPX tokens have nearly sold out, we would encourage new members to consider the open-ended token @MAXUV.
---
Crypto News
For the latest Steem news, please check @pennsif's daily aggregator.
Crypto's 101 stupidest moments of 2019: October—December
This is the last of four articles mocking the crypto gaffes of the year.
This year is already filling up quickly.
---

A small plug for our big brother, MAXUV!
---
OK, time for some prizes!
Our winners are... @qwerrie and @tcpaikano, who get TRENDO tips for 10 days.
Congratulations!
Enjoy your day!
---
We have opened up a former MAP channel on Discord for anyone seeking advice or more information regarding any MAP FinTech program. You can find us here.
---
Building Steem's Fintech

[BUY MAXUV] - [READ MAXUV]

[BUY MAPR] - [READ MAP REWARDER]

[BUY MAPXV] - [READ MAPXV]

Plus Some Serious Funtech

ONECENT: The First Strategic Token Investment Game (STIG)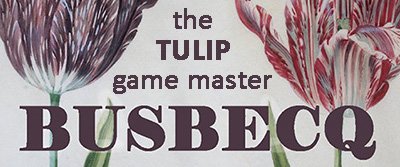 Posted via Steemleo