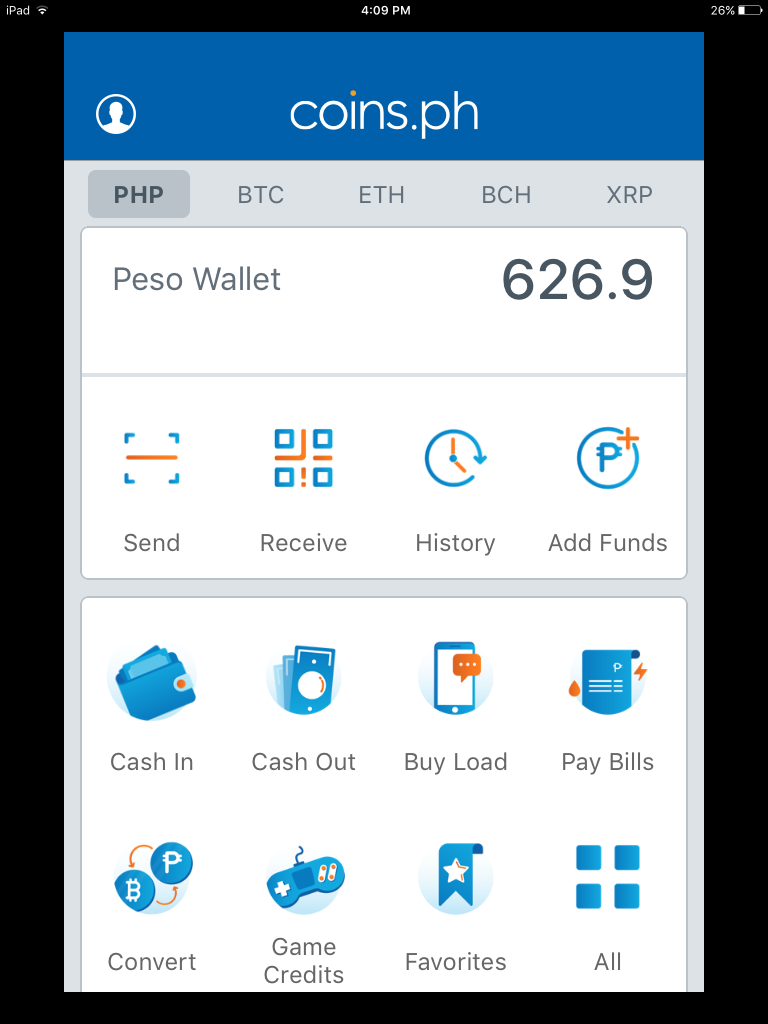 This year I am planning on turning my world into a writing extravaganza. If you look closely at the trend, you will arrive at the conclusion that Bitcoin and Ethereum is in a very tight race. Whenever Bitcoin is on its sideways movement the performance of Ethereum is always second to none as if the bull run this year is a toss between the two. The alt coins are making a killing out of this present day confusion or shall I say continuous euphoria. Everybody is in a daze but the source is the way the market is performing in a perfectly spectacular fashion. We know that this is just the beginning. We expect two more unbelievable spikes are going to happen and this is according data from 4 years ago. The bull run is not going to end anytime soon. A lot of haters will pray to their immoral altar that it will all go to zero. Maybe they are going to get their wishes granted but what if the source of their confidence is involved in a catastrophic downward spiral. You rely heavily on something doesn't really stand on a solid bedrock. By the way, I have reconverted my Ethereum into Philippine Peso. It is just 12 USD but then again the Leo Finance community is largely responsible for this. I doubled my earnings from a combination of Bitcoin Cash and Ethereum bull run but I will not be able to double anything if the Leo Finance community snobbed me. Instead they are giving rewards to content creators so now I am preoccupied with my mini Lego. I am also writing a piece about this right now. It is hard work but then again for the sake of creating a new way of expressing thoughts, I will make it happen. I will also have to prove that writer's block is not in my vocabulary.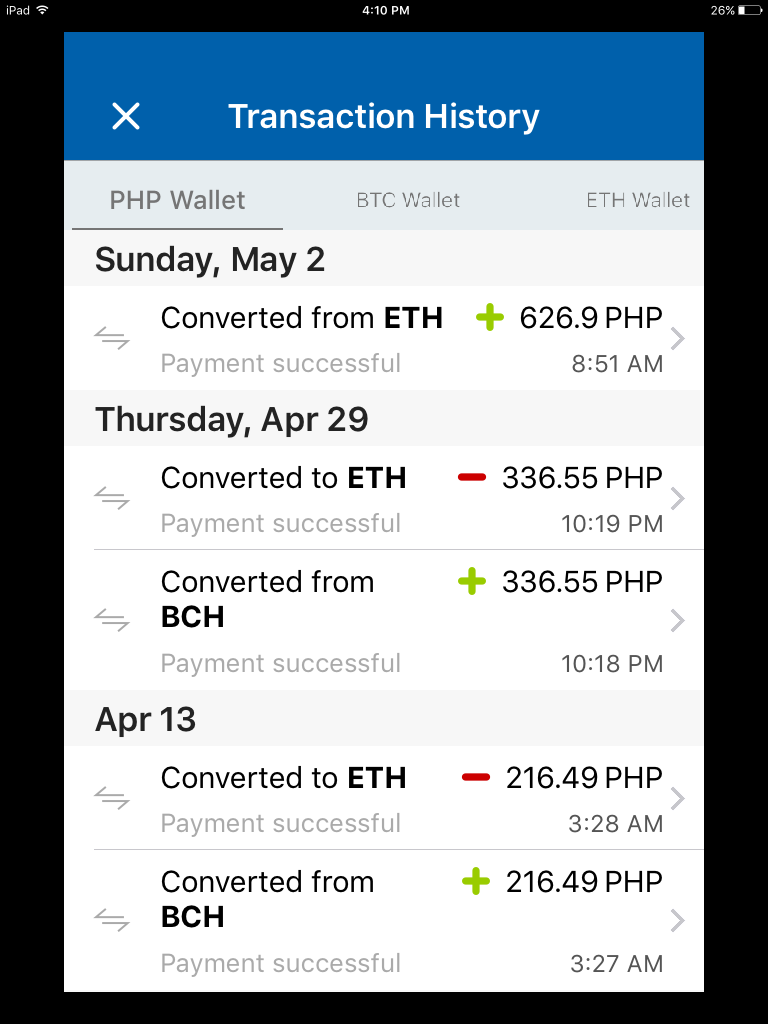 I missed the succeeding bull run of Ethereum after this but who am I to complain. These are exciting times for Satoshi Nakamoto disciples. I cannot deny that I am loving every minute of it. My fork coins and Leo coins are still somehow present in the midst of all the action.
     Woah! You look very familiar. You must be the eternal gigolo of Lady Death, MR CAR POOL(Death Fool). What are you up to this time. Stay away from me. Stay in isolation somewhere else. You bring trouble wherever you roam.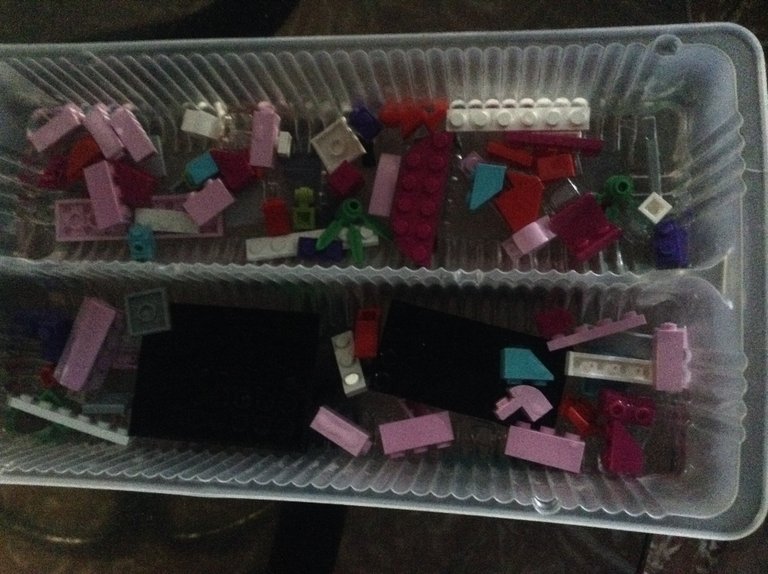 Look at this mess Mr Car Pool(Death Fool). You always create chaos and you expect me to put all of this in proper order and then demolish it again. Do you expect Ordo Ab Chao to work in your favor all the time. Just return to Killiverse and leave me alone.
     Good thing I have a detailed blueprint. This should do the job. I really needed this.
     I must admit that this is a very detailed plan. I can't wait to get the hold of the real set.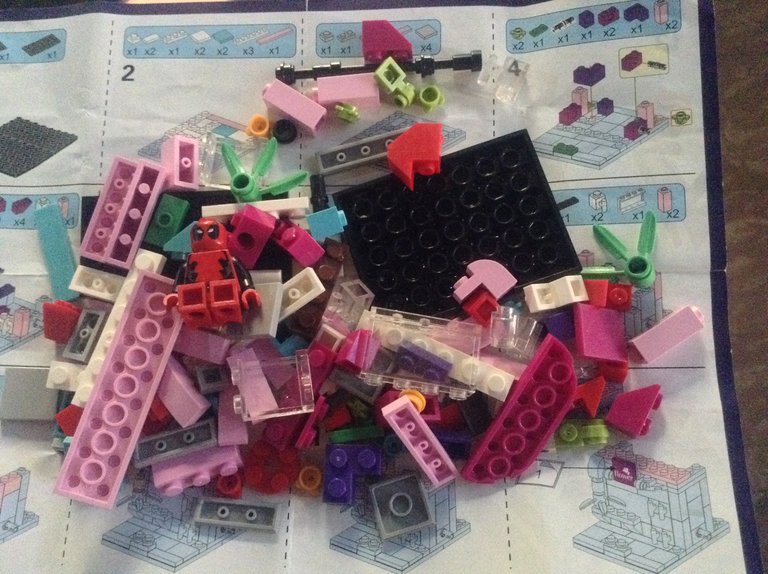 Take that Mr Car Pool(Death Fool). Don't ever come back. The clutter is just another simple obstacle.
     The chaos is real. Let us just hope that there aren't any missing piece. Mr Car Pool(Death Fool) is to be blamed if ever that happens. The idea of a missing piece is unacceptable. I will be bashed for being careless.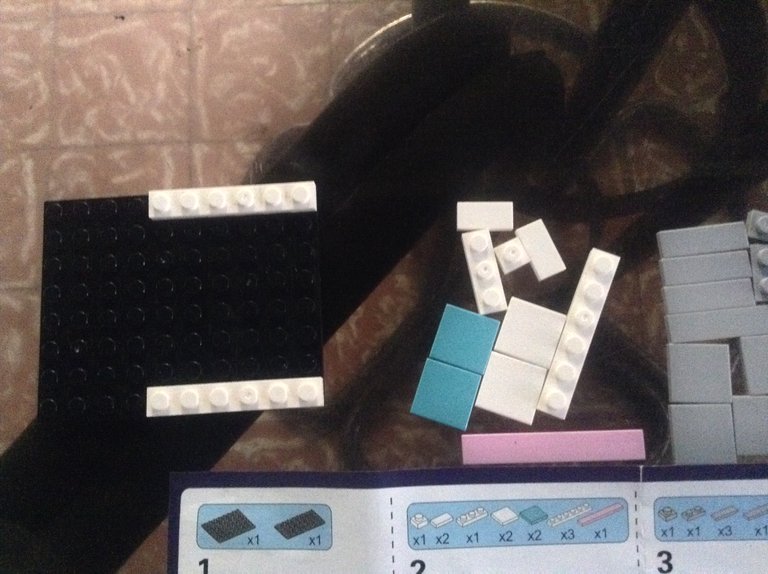 It is practically pointing out that I have to start with the flooring of the whole set. By all means I will yield to its simplistic and logical wishes. The mess has to be dealt with as soon as possible. This is not a crayola exercise but a block building exercise. If this is a block chain database then this must be the genesis block. My nerdy tendencies are showing at the outset. Please forgive me for doing this but there is nothing you can do about it. I am the nerdiest of them all.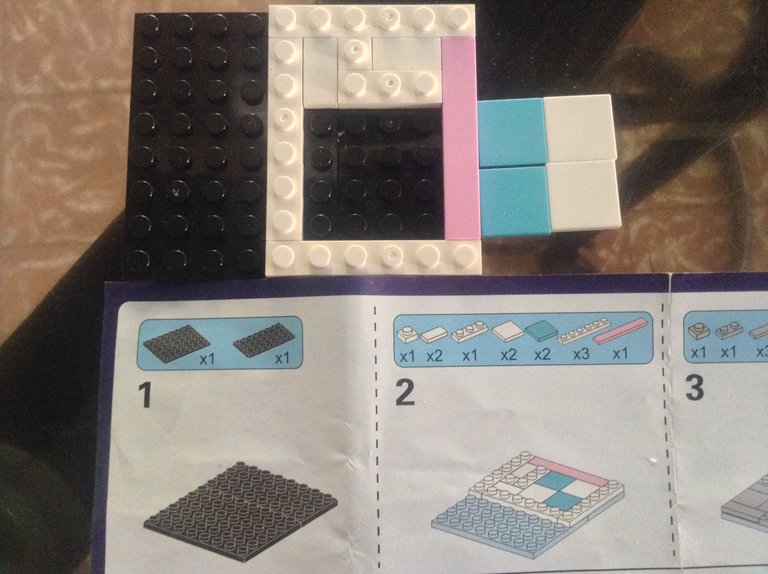 The green and white squares are suppose to be marbled floors. The one who designed this is very creative. Why am I having fun while I am doing this? If I think that I am really having fun. Am I really having fun? If I stop thinking that I am having fun will I finally find real pleasure in all of this. Or is it too late since I am guarding myself while doing all things. Anyways, building things can be a form of therapy or so the experts say. It allows you to participate in a social experiment which is similar to block chain based communities like Hive and Leo Finance.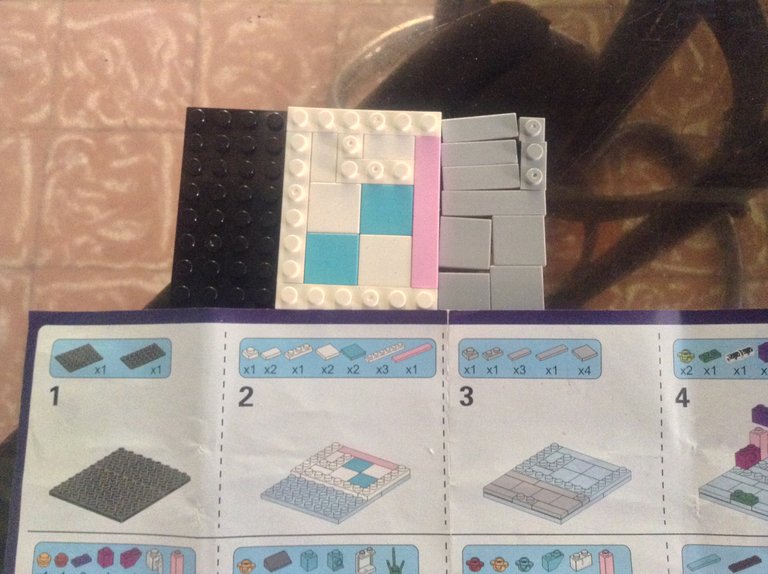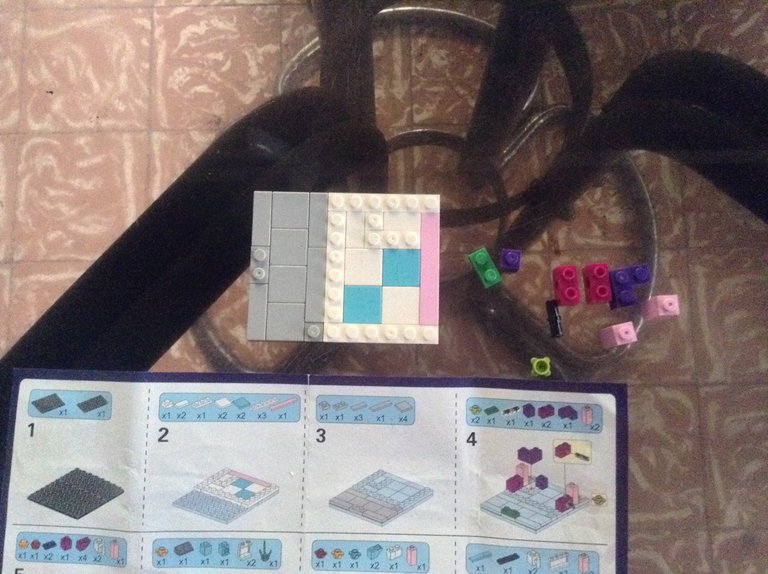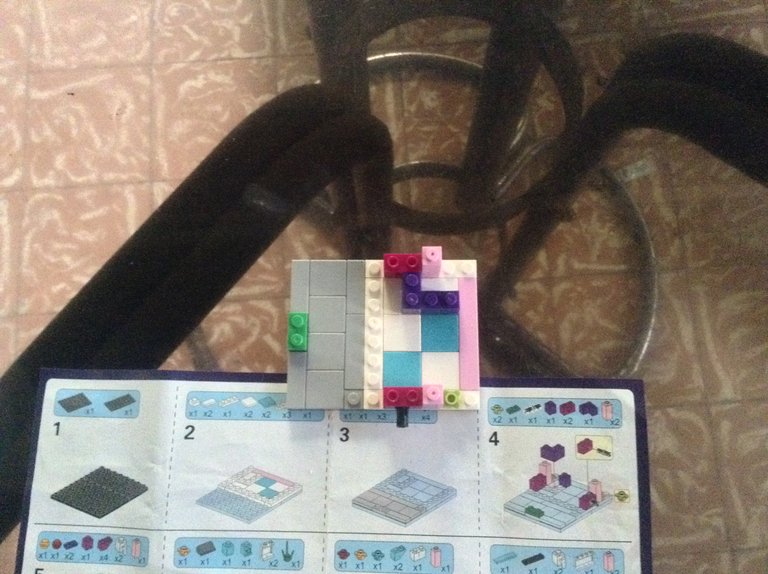 It is not about the floor anymore. The flower shop is about to be unveiled. From now on the excitement is at the highest level.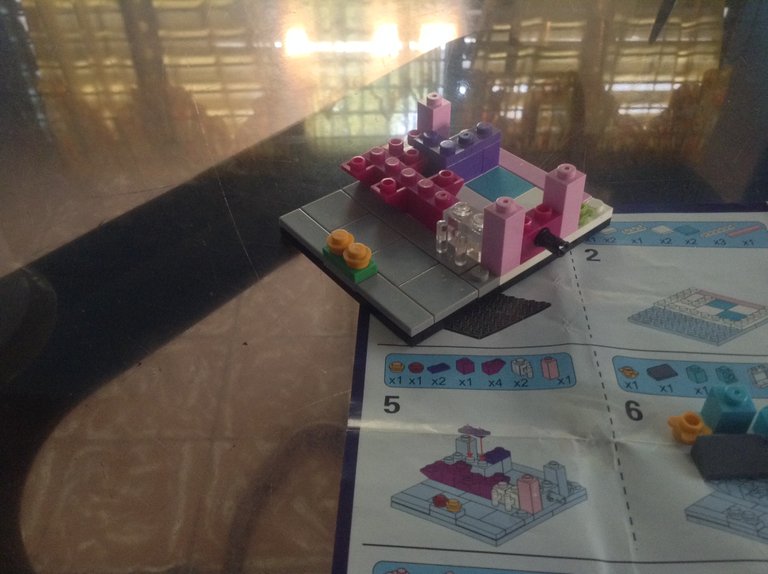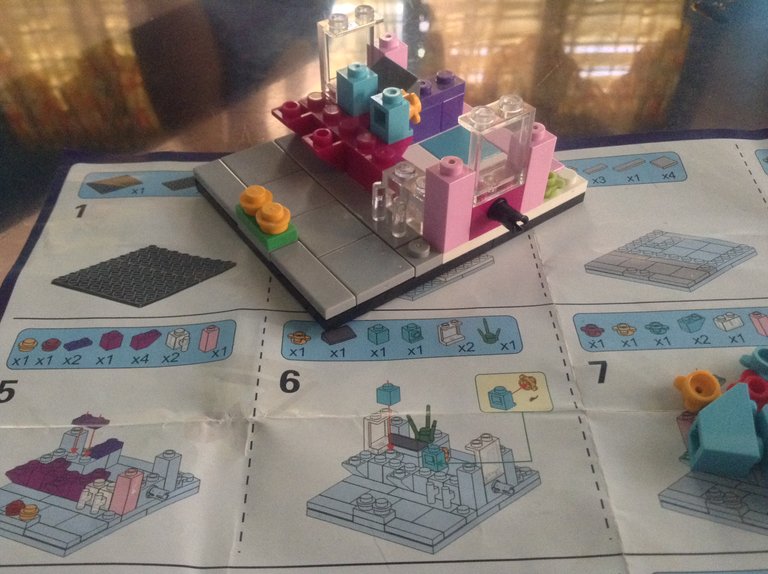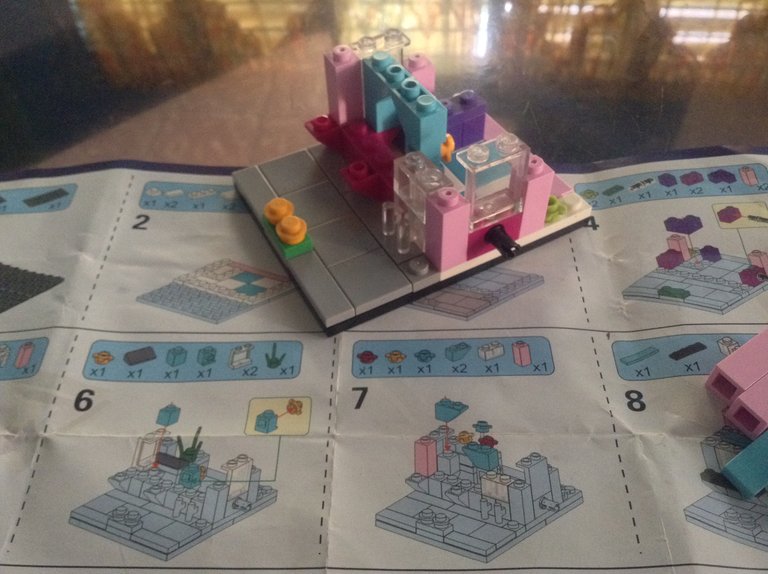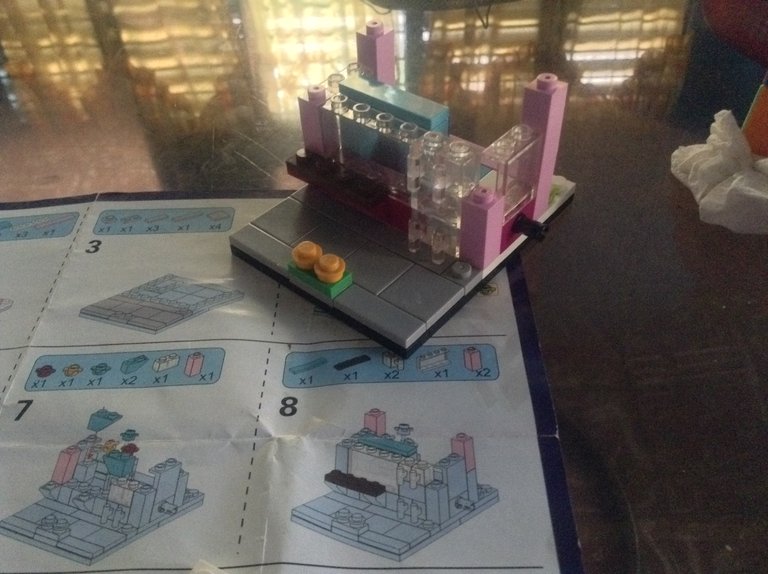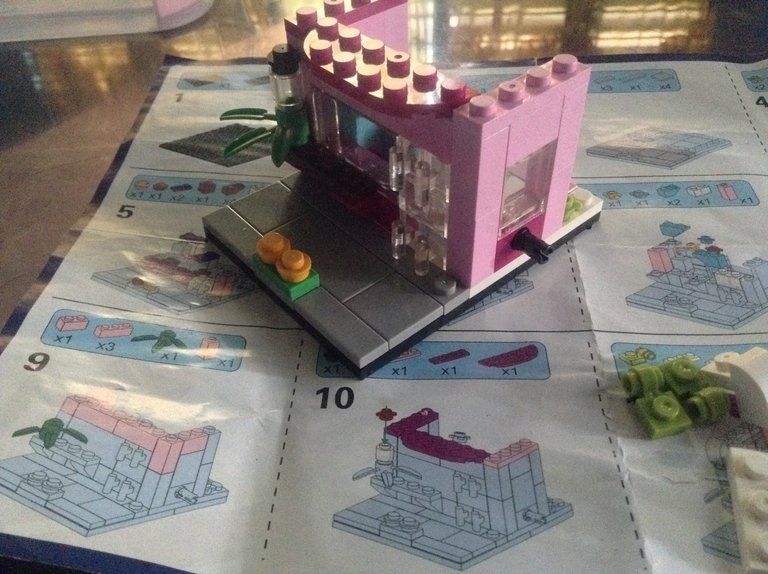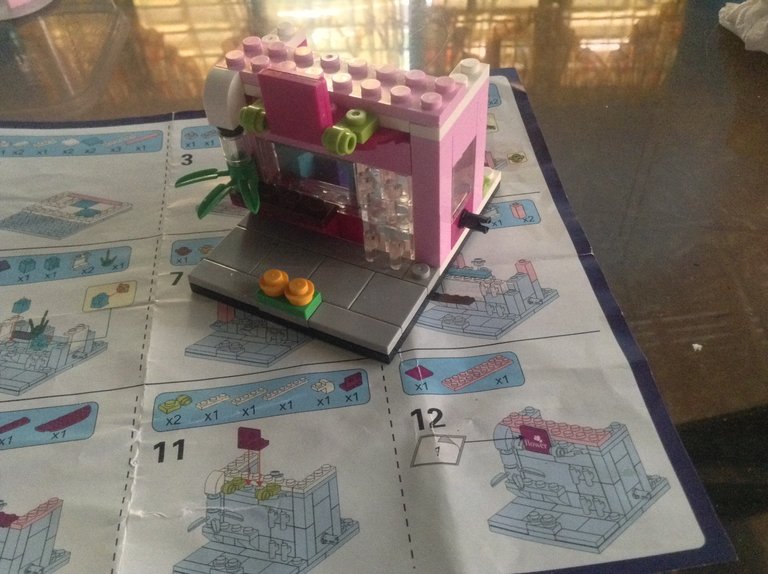 Think this is the end of our pleasure generating activity. This is the trickiest part.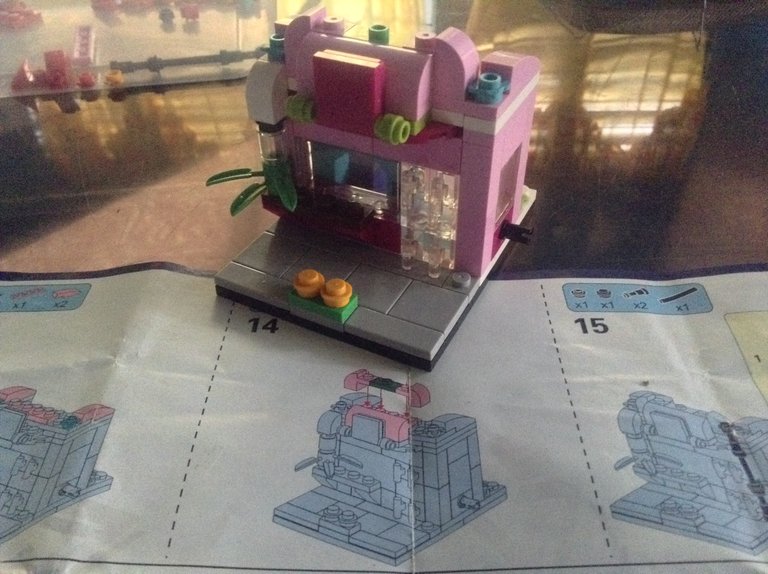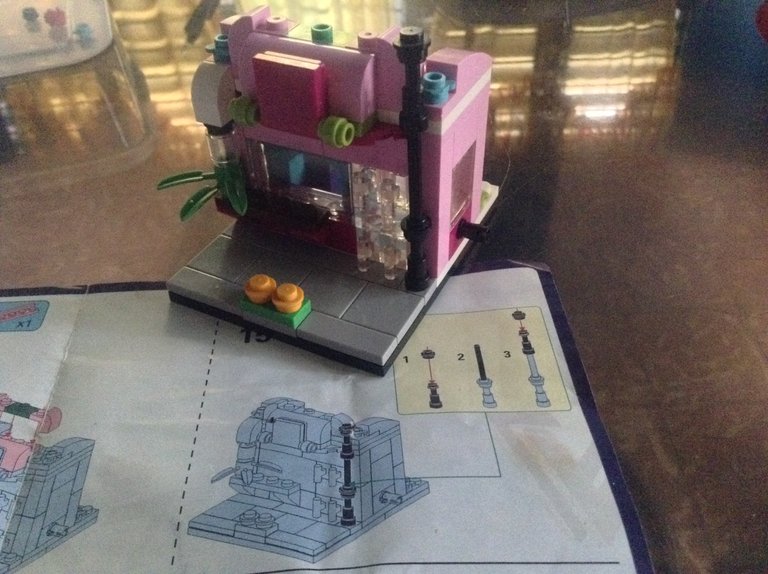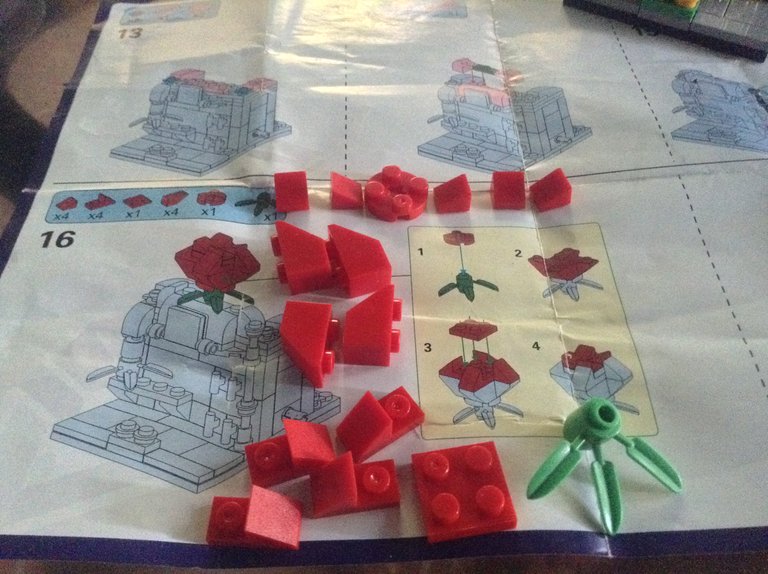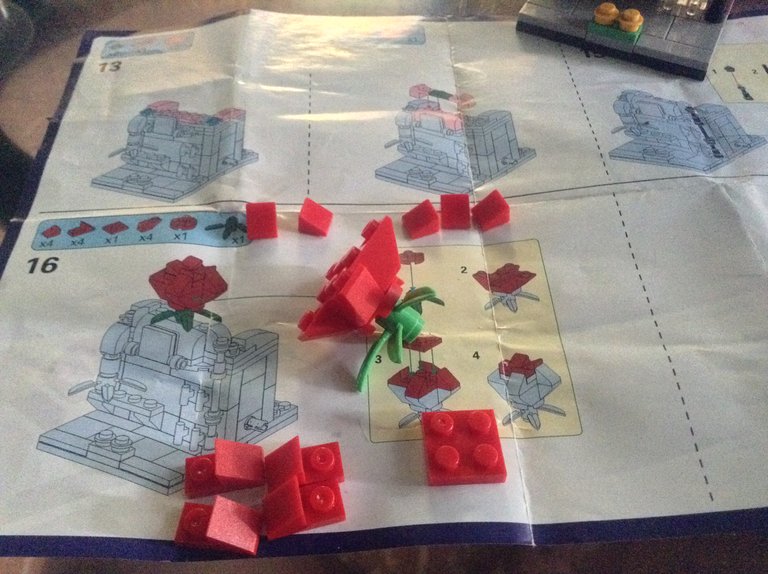 The flower on top is a very special piece of this puzzle.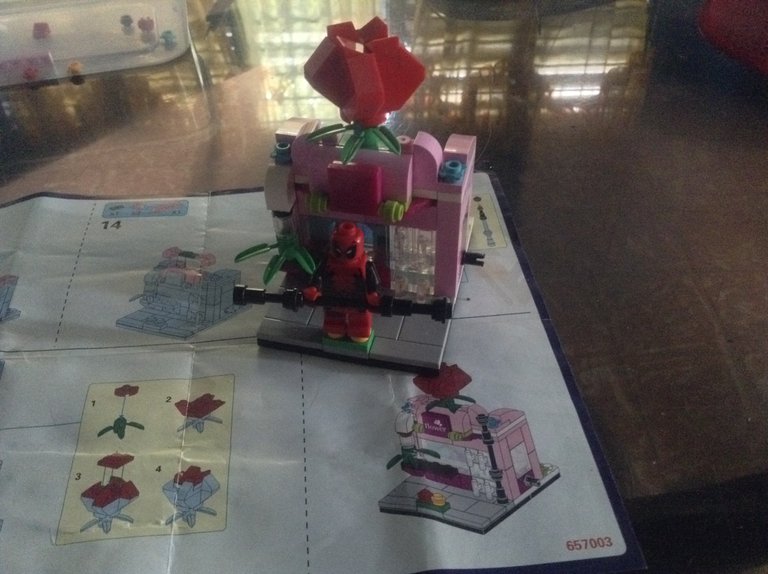 This is insane. My lamp post is not your staff. You have a lot of time in the world to waste but why does it have to be me. I am a nerd playing some kids toys but why do you insist on turning my life upside down.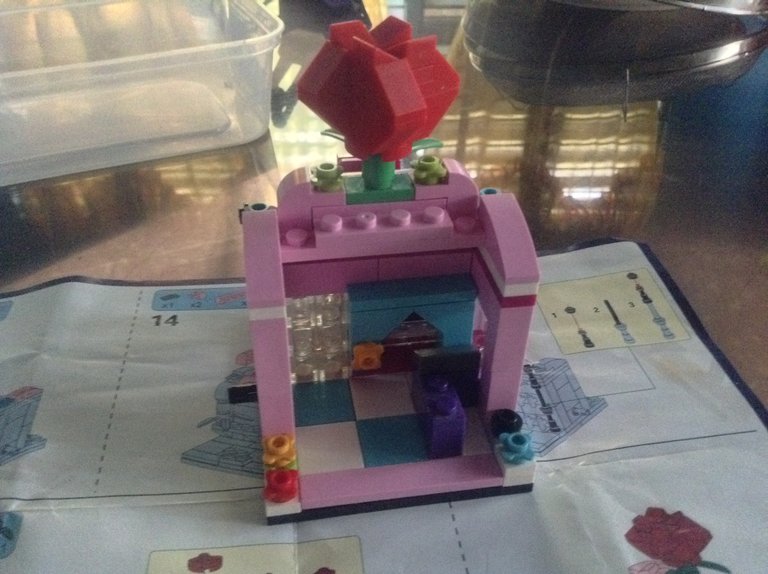 Look at the back view of our beloved set.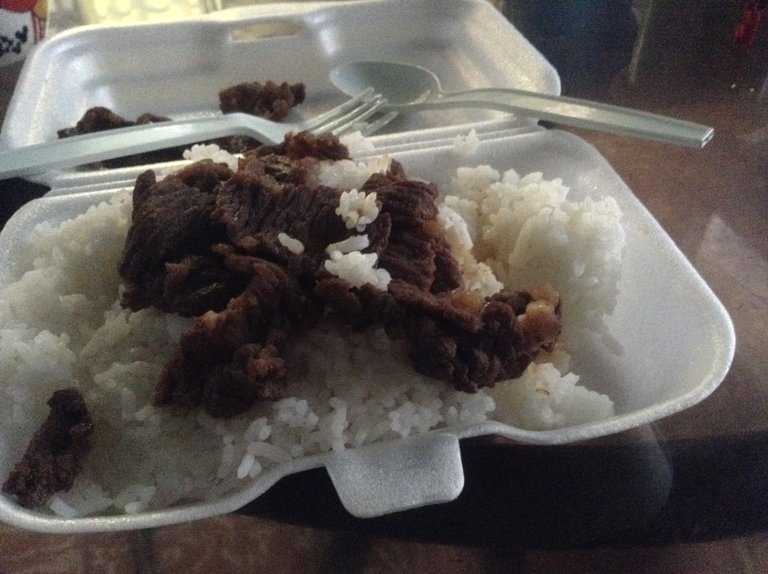 Right now Mr Car Pool(Death Fool) is preoccupied with his lamp post. I do not know if he is going to return it any time soon but for now my styropore packed lunch is my refuge. I will surely love this. Meat is it. The set is so small that it didn't last an hour. Although, if this thing took me an hour to build that will make me dumber than Mr Car Pool. There is no better way to get through continuous ground hog day than by becoming committed to becoming a selfless writer. This platform is an equal opportunity platform. Before I forget, the anti-hero really made a huge mess. We were really missing some important pieces including the flower base. I can't seem to find that specific piece.
Posted Using LeoFinance Beta