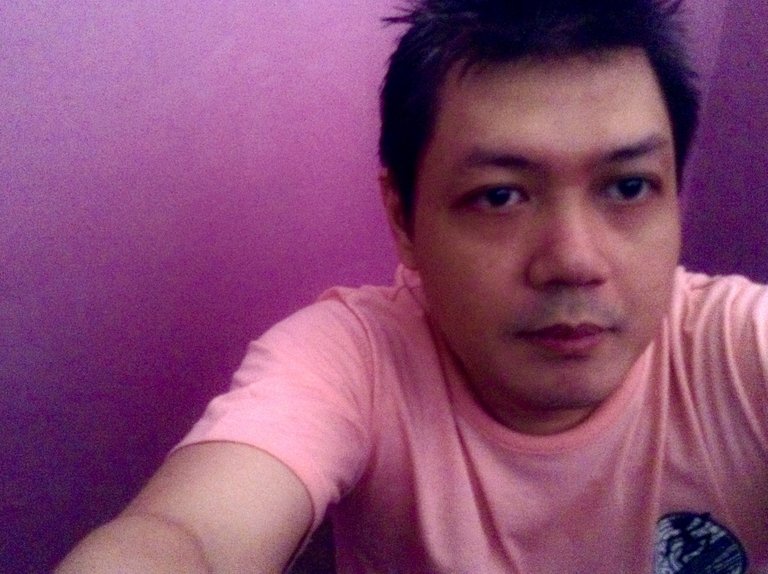 The Heat Is On, Subtle Renovation And A Subtle Belated Nanay's Day Special Issue
     I am Rommel Dominguez from Caloocan City, Metropolitan Manila Philippines. I am sweating profusely. Just woke up this morning looking like a certain Filipino celebrity worshipped by all. This must be due to the fact that I colored my room with purple colored paint which I purchased online and it came from my Leo Finance earnings plus by deeply speculating and hedging in the cryptocurrency market also known as cold storage holding(HODLING). Or maybe the hellishly good looks is primarily because of the handsome looking genes of this narcissistic blogger. Now, my room looks like a million dollars but unfortunately since I purchased it online I was surprised that it looked pretty much like pastel pink. My Nanay (Mother) will make this classic joke that some BABY must be living inside this room. An overgrown BABY I retorted must be living inside this room and it happens to be me. That joke always tickles me so we turned it into a routine to laugh for hours on end after repeating the same joke over and over again. I love seeing her like that and not focusing on things which makes her agonize way too much about the future. I simply cannot explain to her that she was brainwashed by the people who instituted the system which is making us pay for everything except the air we breath. Although they are planning to impose the "Imperial" Carbon Tax through our government which is equivalent to paying for the air we breath. Six Protons, six Electrons and six Neutrons make up the Carbon atom which is not a coincidence and the "supposed" cause of Climate Change is Carbon Dioxide. Although she thinks that I am the one who is brainwashed and insane. Well, I just inhaled a roomful of vapour from my freshly painted room for hours. Please do not do what I just did for it will affect your Liver in a very bad way. I really find it relaxing that I could sleep for more than 8 hours under this fascinating color. After painting my room for four straight days using a very tiny paint brush (real masochist) I can certainly feel the fatigue. Good thing that I am still a bachelor although I think that it will be hard to convince anyone to marry me at this point for they will not like the fact that this useless Sloth of a Nanay's boy will be their future husband. Still hoping that I could find someone or die just by trying to find the most lovely partner for life. With this handsome face who can resist my angelic charisma. Just kidding. By the way I am infinitely better looking compared to a certain Coco Martin or a certain Alden Richards. Move over little boys this is a job for Real Men.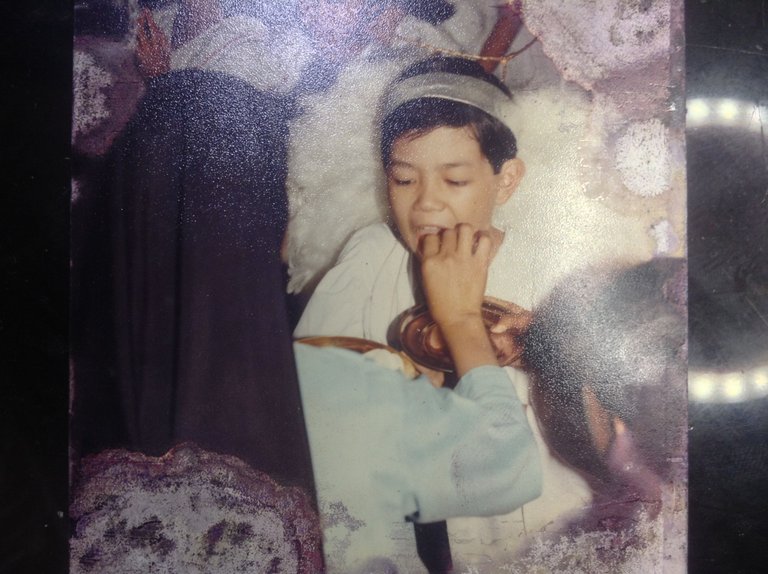 My angelic charisma started when I was a little boy when our Cathechism teacher will call upon me whenever she needed someone to do something at the church which is now a Cathedral. Most of my classmates were teasing me but they can't take my angelic charisma so they just insinuate that I am her favorite. For your information my late Tatay (father) is a lay minister which is the primary reason why my teacher has turned me into a church actor and performer for six long years until High School. My first cosplay event then is a church event that every Christian must face. So move over Alden and Coco for this angelic cosplay kid with angelic charisma is now a real man. I will paint the whole house with a few liters of paint like a divine miracle.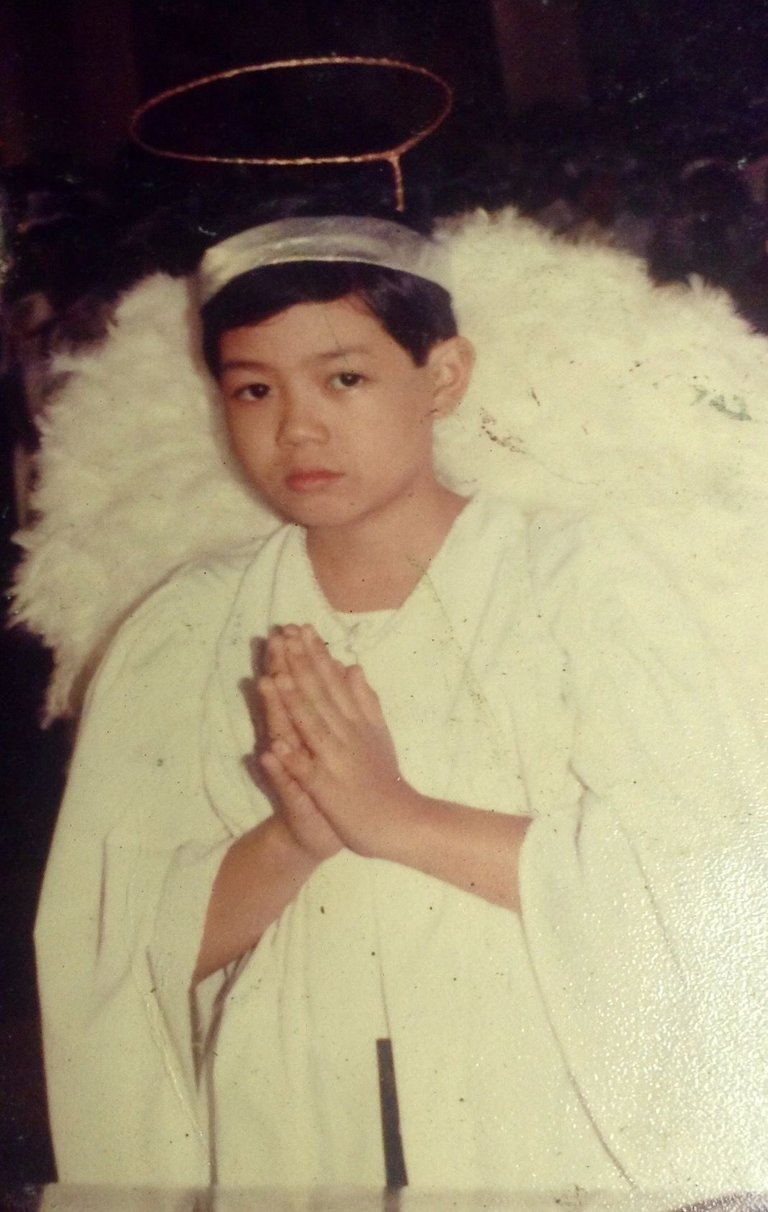 Silence all around for the cosplay angel's presence. It wasn't called cosplay back then.
     The most beautiful person in the world,my one and only Nanay (mother). She looks like an internationally famous celebrity but still she devoted all her life to perfect the difficult job of being a perpetual housewife. Actually she has been blogging with us for almost three years and she will make a face reveal on her account one of this days. I hate standing beside her for she never fails to make me look like her Lolo (grandfather). She looks like my younger sister on some occasions.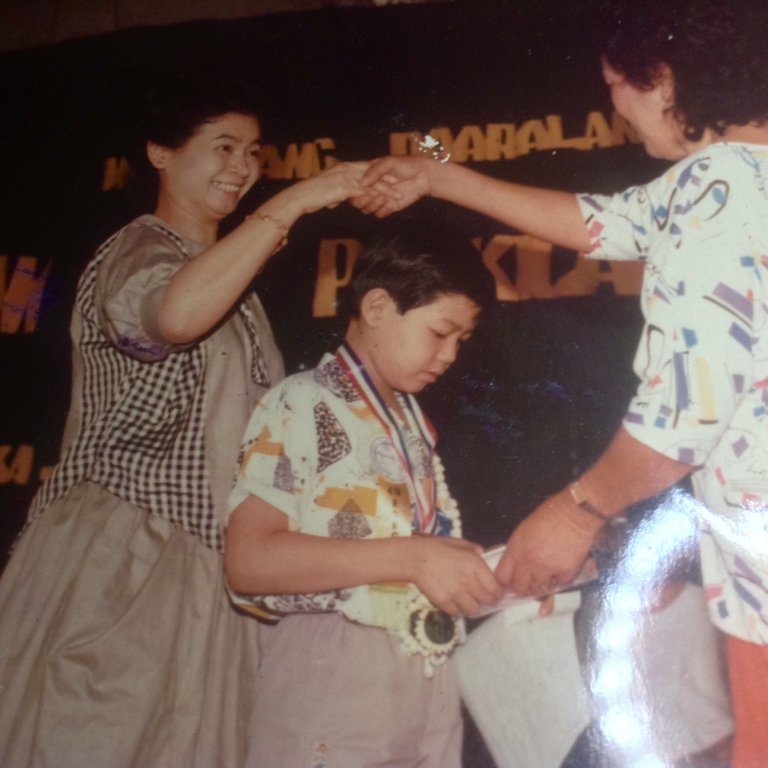 Look at her perfectly genuine smile. There are no traces of fakery there. She really is proud of my academic achievements and even failures.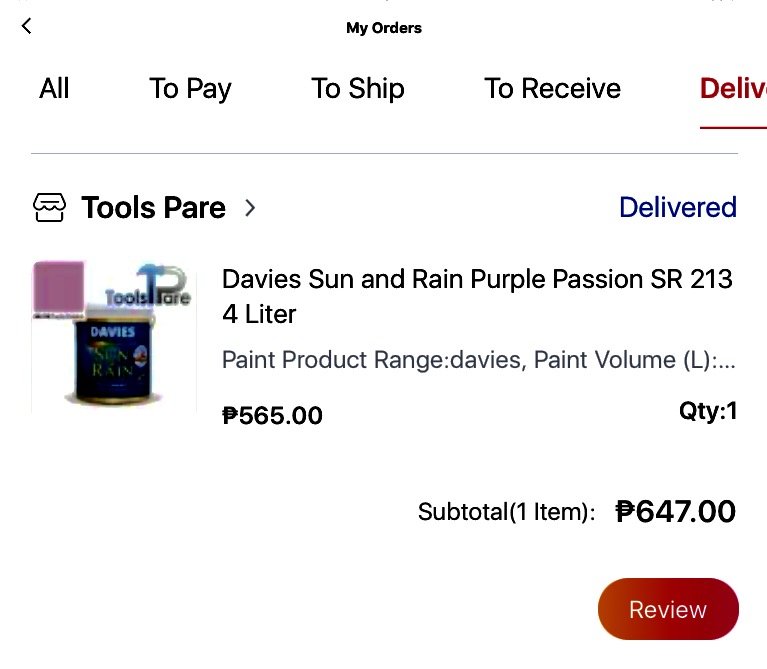 This commercial advertisement has been delivered right at my door step. Forget purchasing your paint from your local hardware store this is the future 13 USD plus delivery fee for 4 Liters of paint which theoretically is going to paint at least 4 small rooms. This is my bete noire but I have no choice. My male cousins will call me gay for this. It really looks pinkish. I am actually contemplating on returning this thing but it will be a waste of time. Let them laugh for all eternity.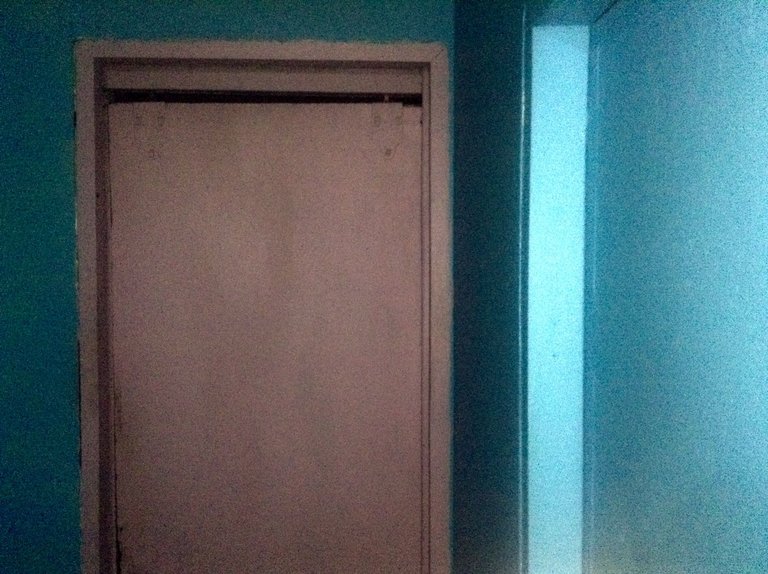 The barn door concept does not necessarily mean that a farm animal lives inside. Maybe subconsciously that is what I am trying to convey but believe me this was placed here to make you think that it is a walk in closet. As my Nanay would say, a BABY lives inside sleeping like a baby for more than eight hours every single day. By the way the concept in colors is patterned after sets from K-pop music videos where they paint sets with single color and they forget about the base paint altogether. In the image above we are exploring two colors sky blue and purple. My room is suppose to be separate from the rest of the house. If my Tatay (father) were still alive he will laugh at me for putting this paint on a wooden door, wooden door case and the metallic sliders. Forgive me Tatay for we are on a very tight budget that I could not even afford to hire a contractor.
     I get it. It is blurry and hazy but you must admit that my room is like an edible candy. The color is alive and it is mouth watering.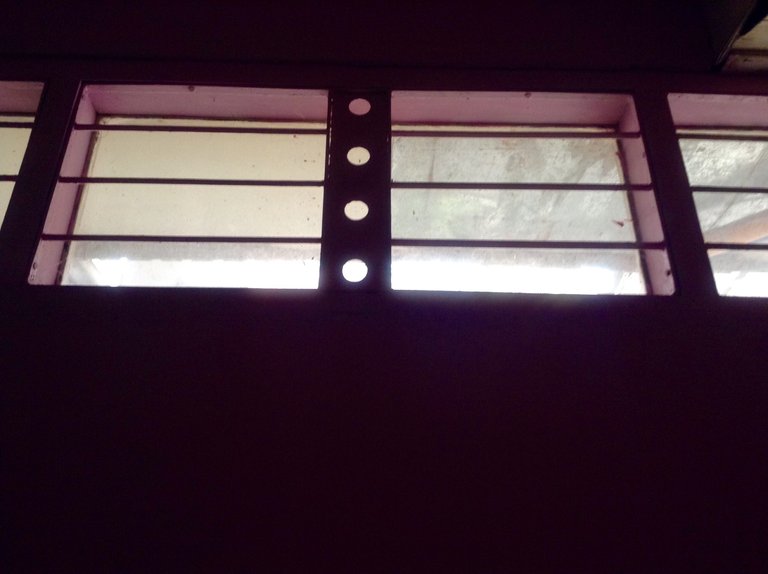 I am thinking of removing the grills but then again it may save my life for a couple of seconds in case of a Shit Hits The Fan or Without Rule Of Law scenario. But then again it is more of an operational security measure against malevolent drug pushers and their cohorts which surrounds our community.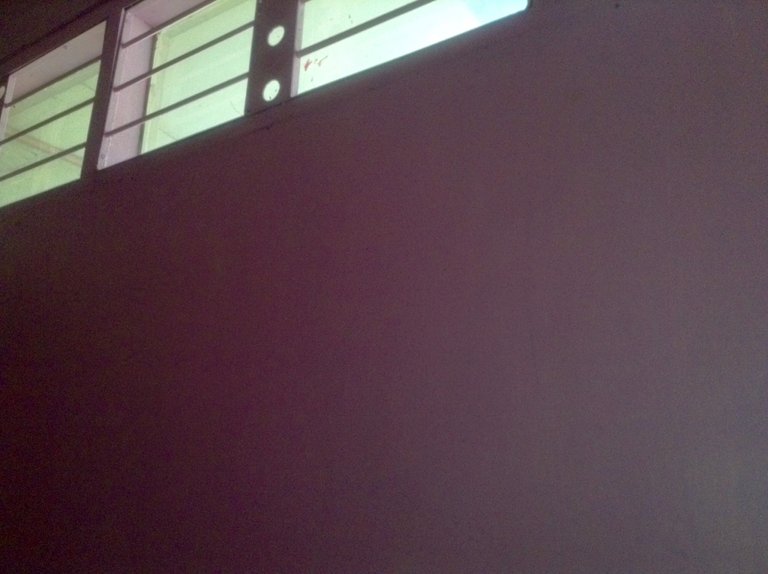 So you must be thinking that I will be cherry picking spots or angles. Think again this color is really astonishing.
     The computations and estimations about paints are inaccurate. In the real world my 4 Liters of paint could only paint a single room. It may also be because of the fact that I am a moron when it comes to painting houses. I feel so helpless. The humiliation is really hard to face but I have to face this miscalculation like a MAN. I was hoping to paint the shower room and my Nanay's former room with this but my intellect is not invulnerable to brain fart moments like this. God will always find a way to humble arrogant but handsome people like me. God is telling me that I am not a miracle man .It is time for me to say that lesson was learned at a cost of 4 Liters of paint and 4 days of labor.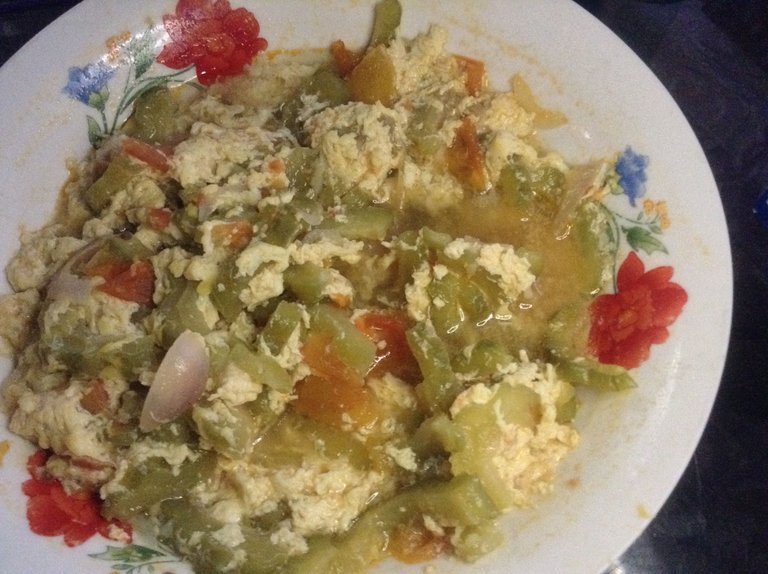 Sensing that I may be feeling so depressed my Nanay cooked this for me. She must have felt that I am pathetic for eating packed styropore lunches everyday. But this must be some sort of a prank for she cooked Sauteed Bitter Gourd. She thinks that I deserve something BITTER. Yes, Nanay this is what I deserve. I am bitter right now. A disciple of higher math is a dumbo in real life which goes to show that what we do in school is useless in real life.
     Three to four plates later I am still enjoying the bitterness with plateful of rice. It has been a while since she cooked for me but this is better than restaurant food.
     My Nanay said that since my DIY approach is a dismal failure she decided to try her own way. Hire a contractor buy some rollers and Blue Ocean paint like what she did a couple of months ago when she experimented with one of our walls.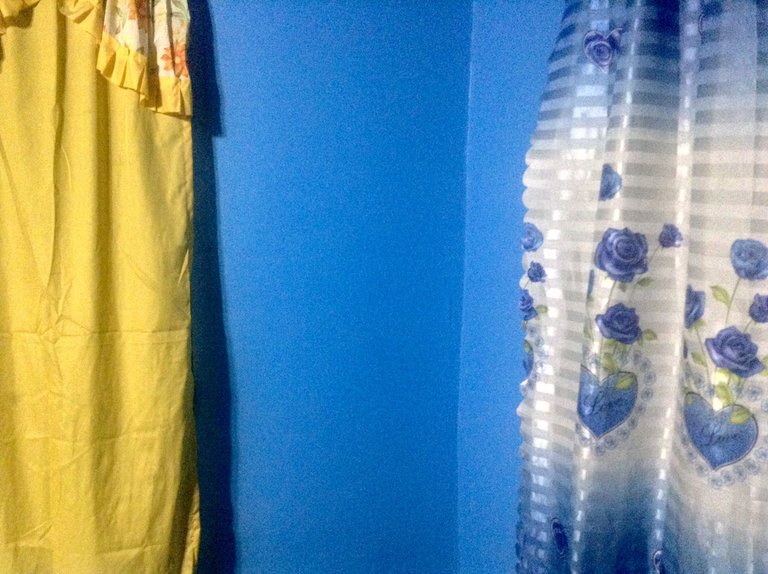 With just a single course of action everything changes which includes uplifting your mood. The non-glossy finish is mesmerizing. Our home is now officially instagrammable even though I don't have an instagram account.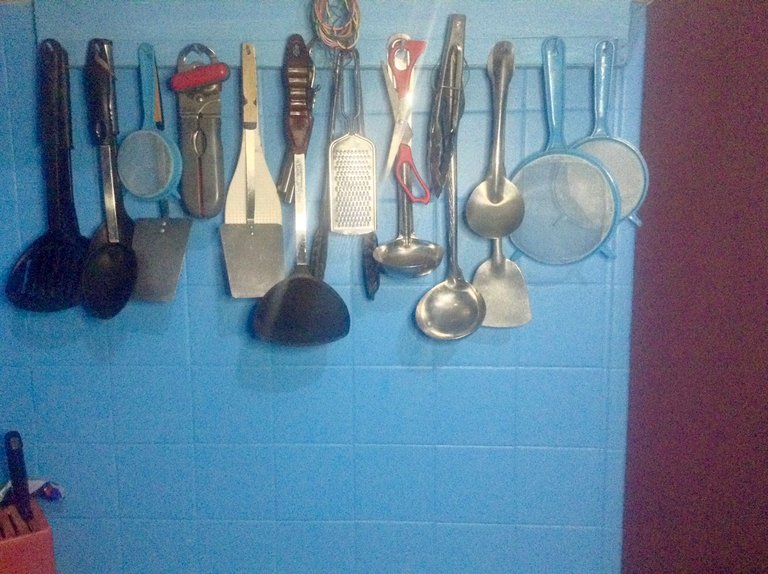 A radical idea is to color your KITCHEN tiles with Blue Ocean paint from DAVIES. Now our kitchen is intagrammable. I don't have an instagram account so don't expect me to post this on instagram. I would like to sleep on my kitchen now. This is simply beautiful. I hate stickers and decals. Paint is the king.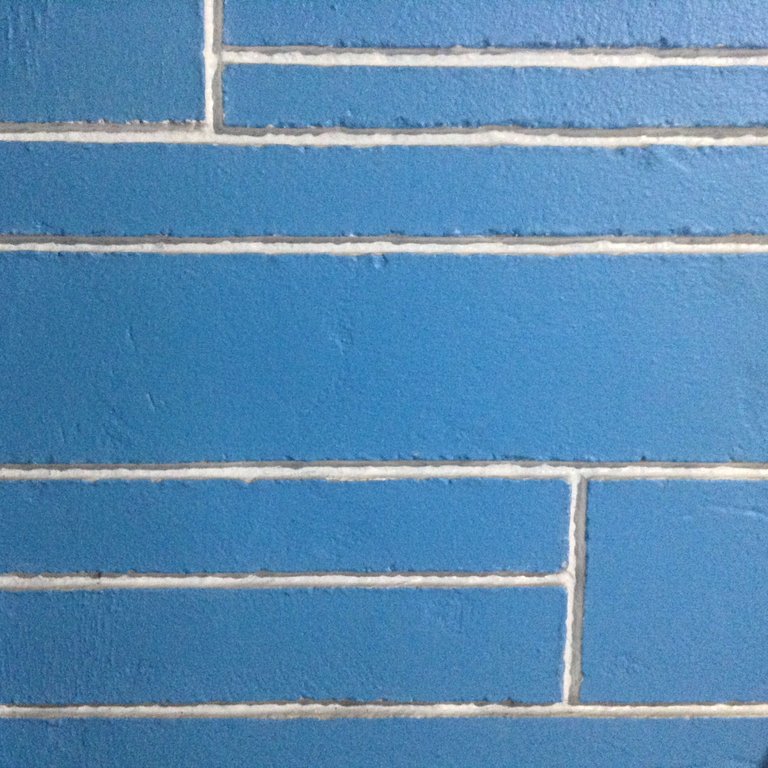 The mother of the classmate of my niece (what a mouthful) was talking to my Nanay before being colored this way. She is an engineer. She suggested that if she is at the helm with regards to the renovation of our home, she will demolish this wall with uniquely fashioned crevices. So after painting it blue and white for the crevices the 3D effect is the most beautiful that I have ever seen in my life. It is now the center of attraction in our own home. It never cease to amaze every onlookers whom takes a peek. I just laugh at the suggestion of the engineer every time I see this marvelous sight. This is how I distinguish my home from yours. The most unique part of our home sweet home.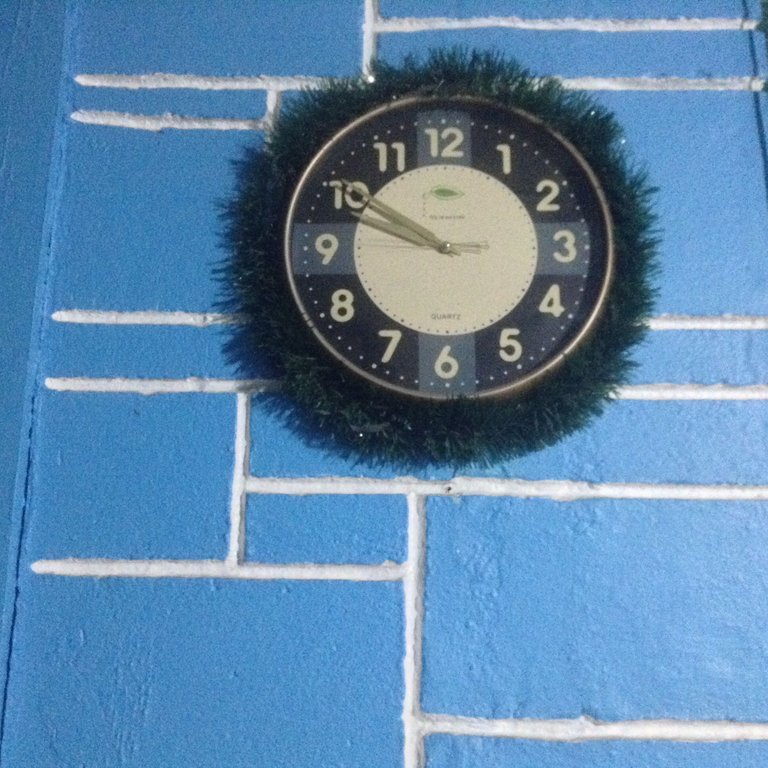 My Nanay did this on purpose. This is the symbol of an ongoing joke in our own home. Everyday is Christmas day. We did not notice it before but there is a cross inside the wall clock. Which makes it real as a Christmas in the everyday setting. Just think about it, this house was constructed 49 years ago but instead of looking old, it is now instagrammable.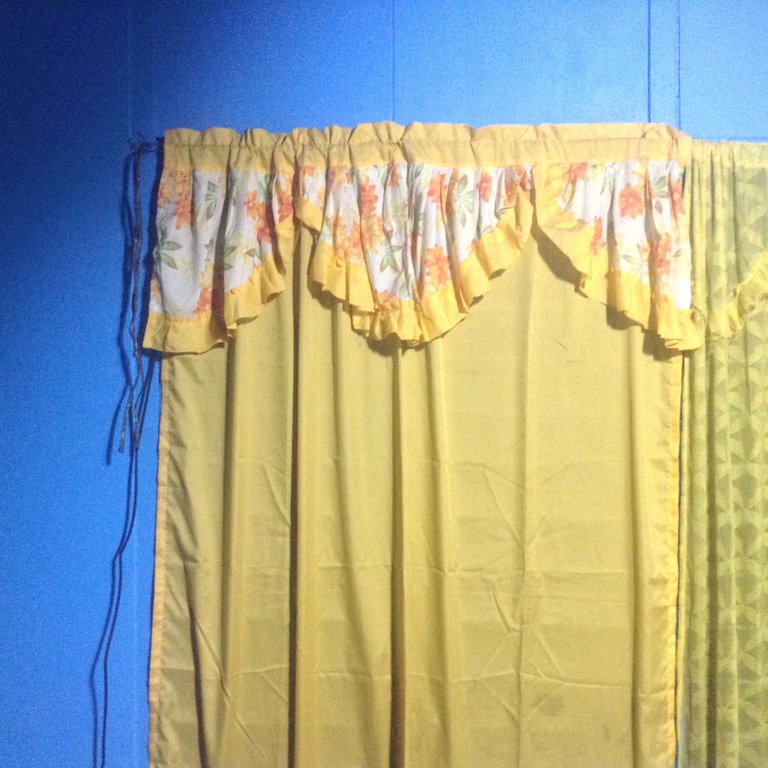 The thing is most of our relatives would make a snide remarks or even two about our home. They are stylish when it comes to heckling but right now no amount of heckling can dampen our resolve for we just accomplished the impossible on a very tight budget. Think of new ways to smite us. You all say the same thing.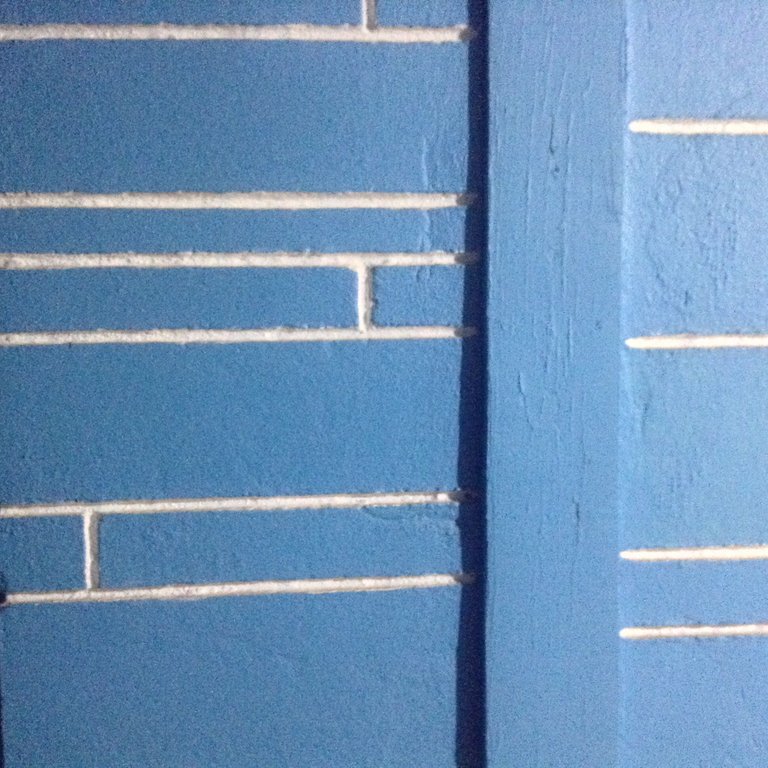 Just look at the optical illusion, it is like your favorite cake. If it is truly edible you will surely eat it.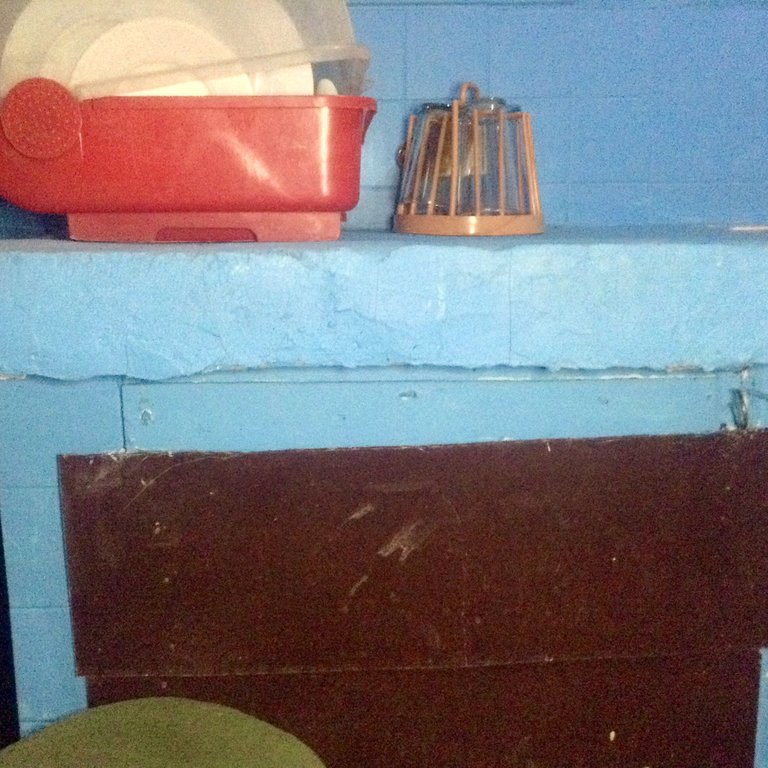 We removed the tiles at the kitchen sink level. It is for sanitary reasons. Cockroaches are building pocket colonies but after doing this, the cockroaches are congregating less and less. The tiles on top were retained and again we painted it blue. I would advise against doing this but for reasons of convenience, economy and aesthetics this became our only choice.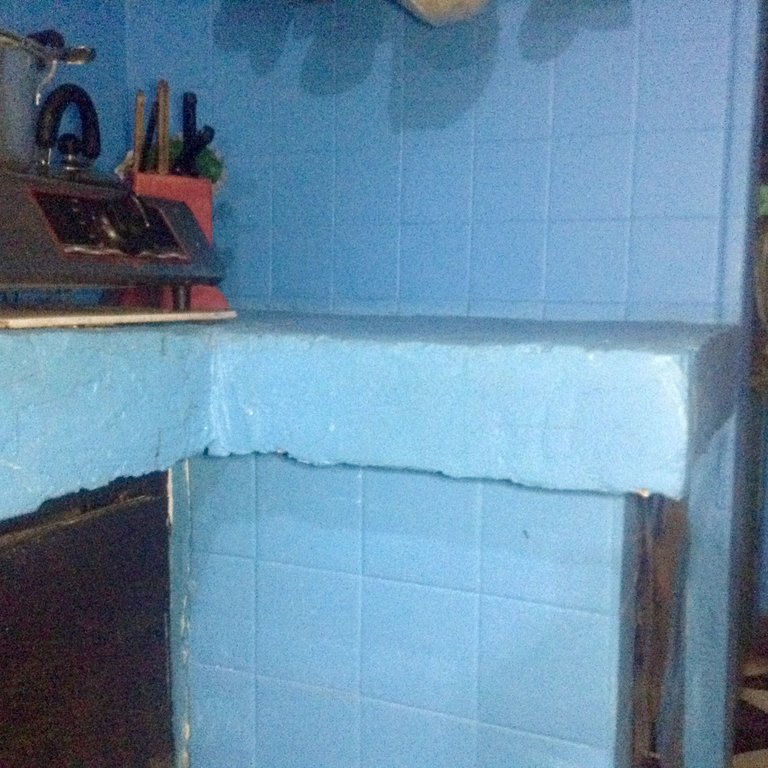 The kitchen area is now a presentable area even though removing some tiles on areas where tiles are suppose to be present is frowned upon by most people. This is a very radical way of doing this. But in real life this idea is an eye candy. The cement worked was rushed for this is the principle of dealing with contractors. No renovation job should exceed three days or else you will find yourself in a MONEY PIT. Don't give them an impression that they can take advantage of you.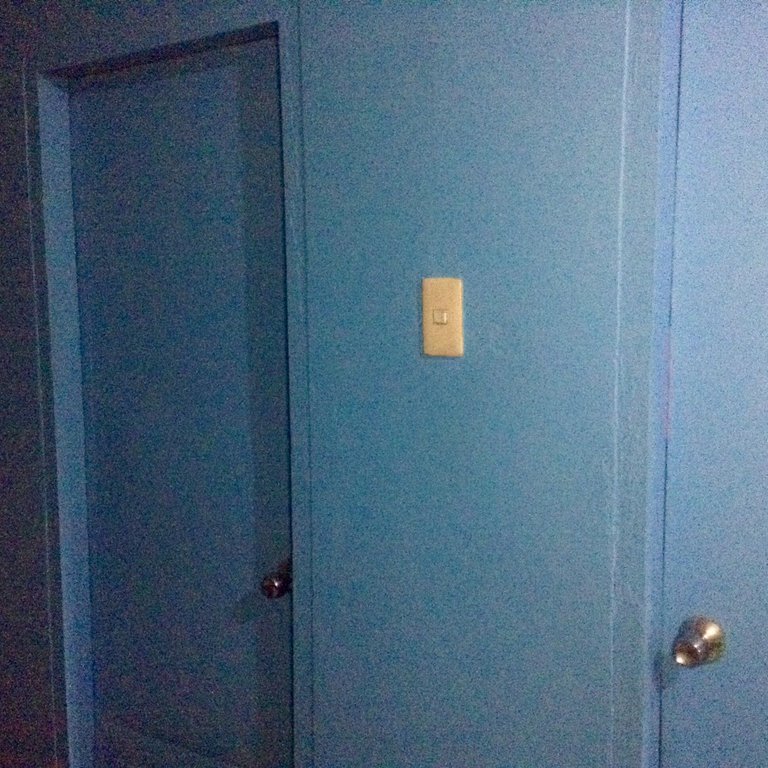 Our visitors will find it perplexing that there are two doors in this area. They will quickly make an assumption that the door on their right is for girls and the other door is for boys. This architectural idea is from 50 years ago. The door on your left is the bathing/shower area and the door on your right is the toilet area. This is really divided by a thick concrete wall. Modern day architects will find this very weird. One of the most unique features of our home.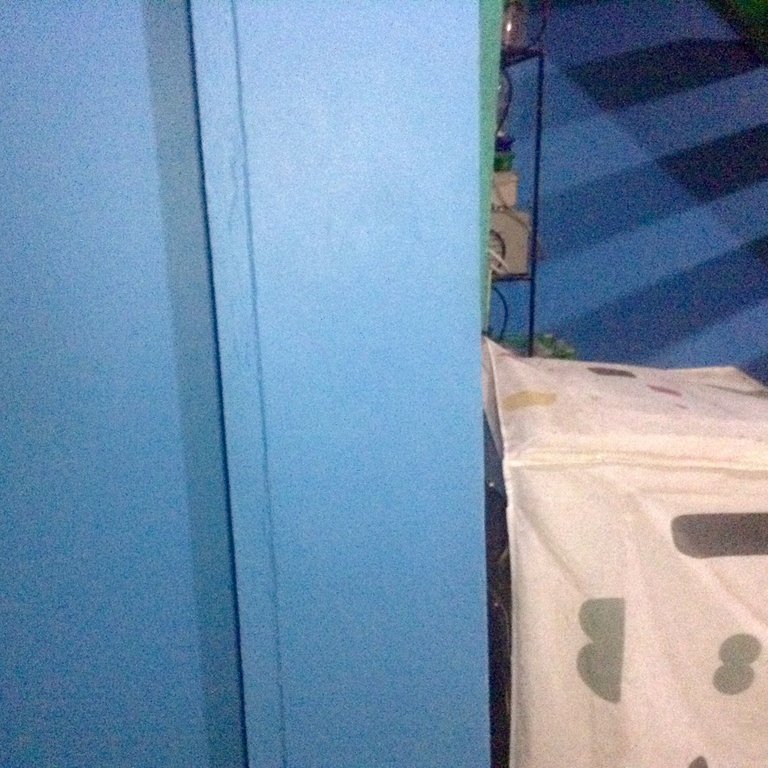 From the toilet area going into the laundry area, it is all blue. A very relaxing no gloss paint solved our problems. It looks really fantastic compared to what it was before.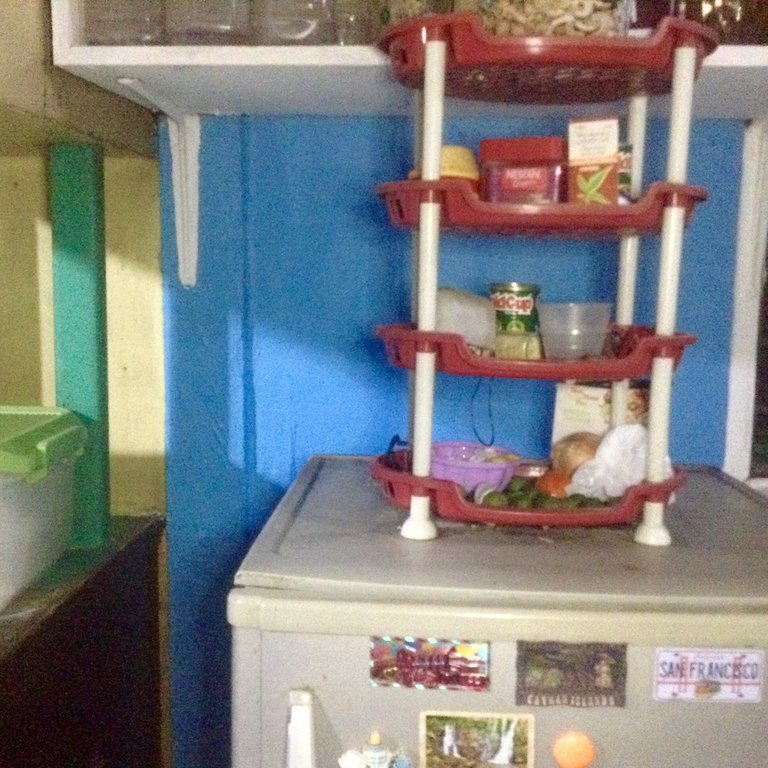 The refrigerator area looks as good as new. This is what we aspire for when thinking of home improvements. You can admire the color for hours.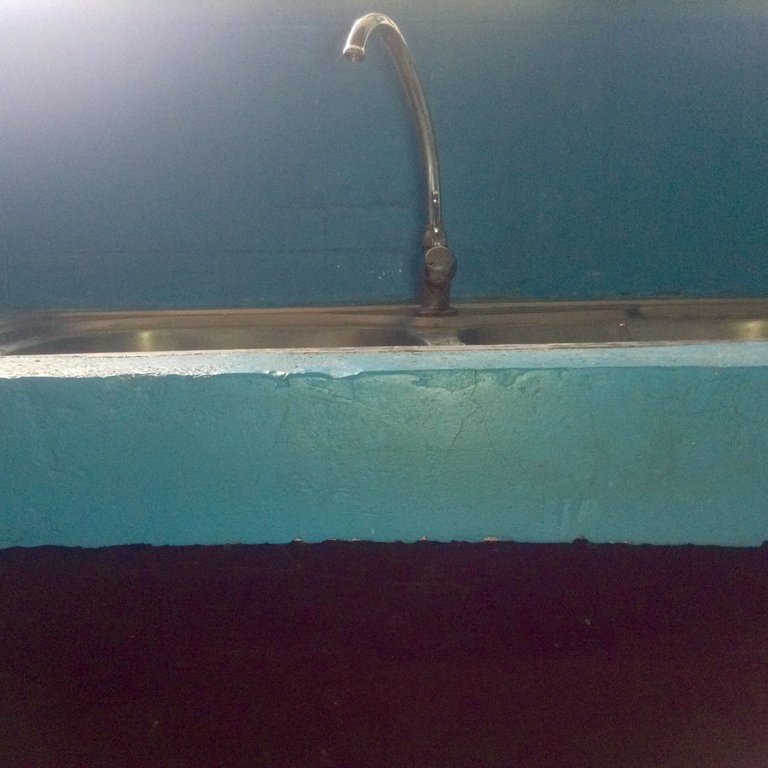 The kitchen sink area is in its most presentable form since the construction. No basis and proof for this statement but I will stick to it.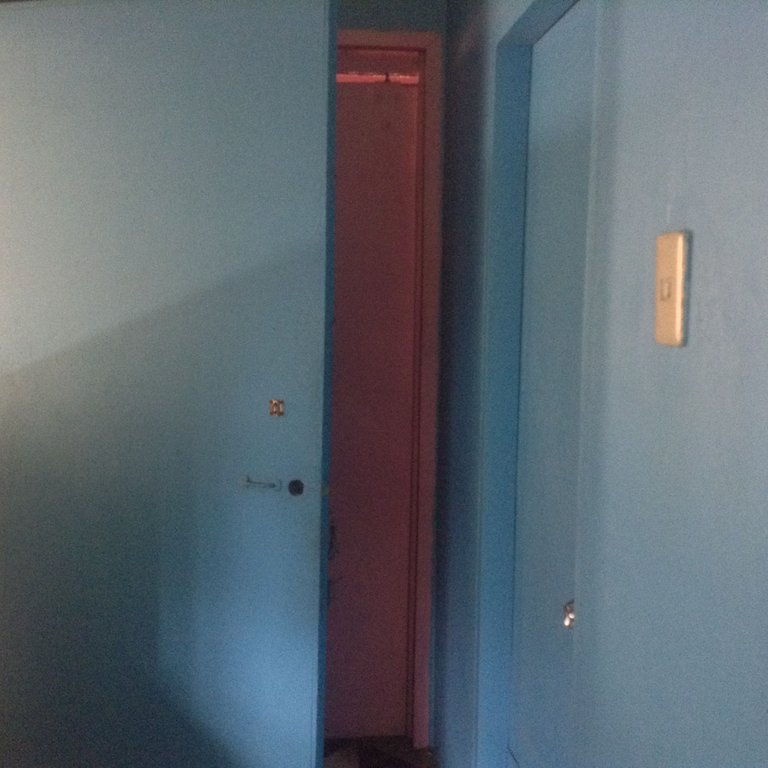 The purple glow emanating from the overgrown baby's room is stealing the show. The front door is now all blue. It is so relaxing. As if we are living in the sky. Plus you don't need to look up for it is all around.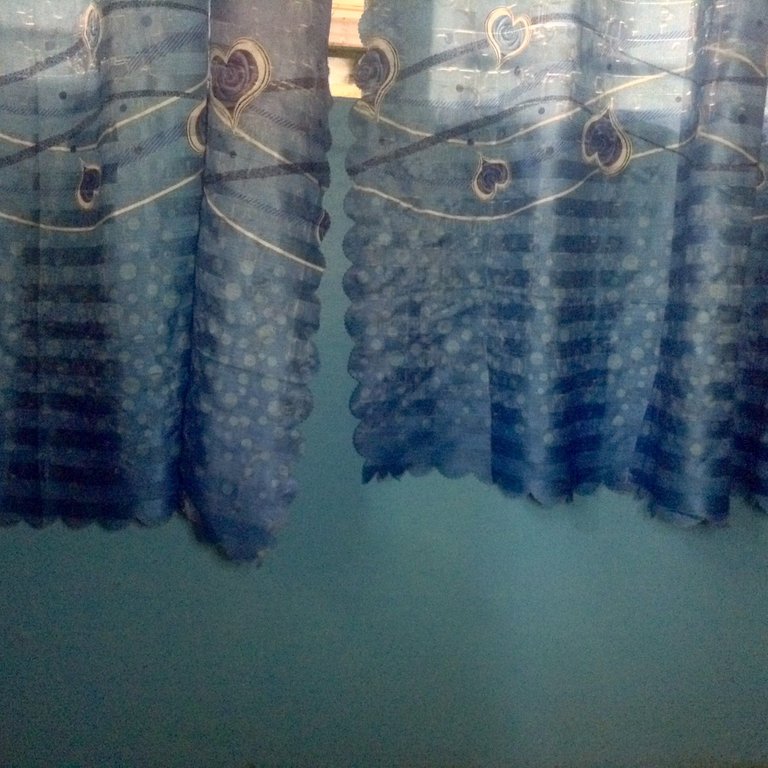 You see, I am not picking spots. I am not even picking angles. I am not ashamed of my humble abode. Blue really means ultimate beauty.

     Murphy's law is a dreadful concept so I purchased the best thing with my earnings. This is the official receipt number.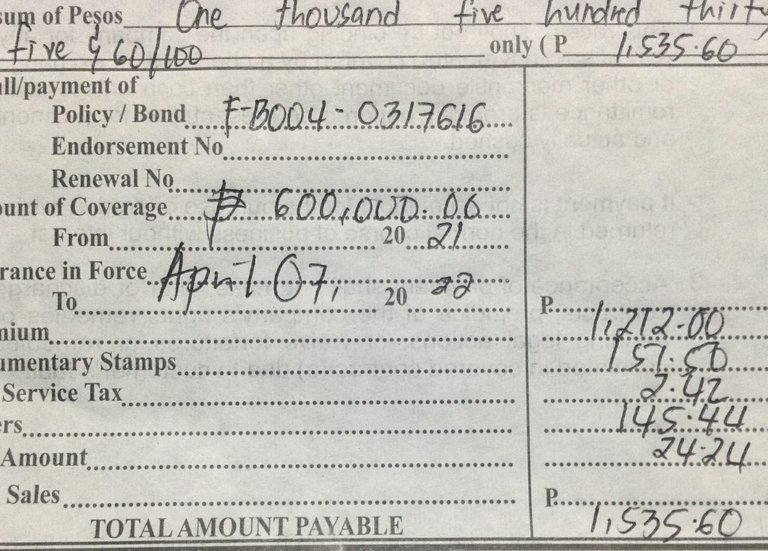 Now we have a 600,000 PHP coverage in case of fire. It is time to get serious. My Nanay really likes it whenever I pay to renew the policy. It all comes from cryptocurrency speculation. Do not emulate my ways for this is a very risky business. But if you have 12 years of experience in blockchain technology. Go ahead.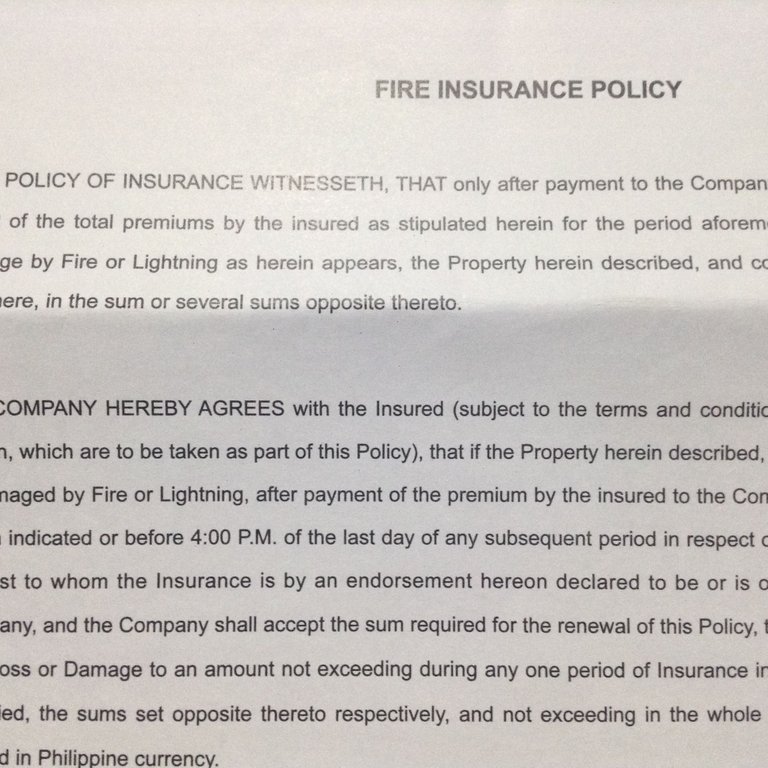 The policy is trying to manifest itself.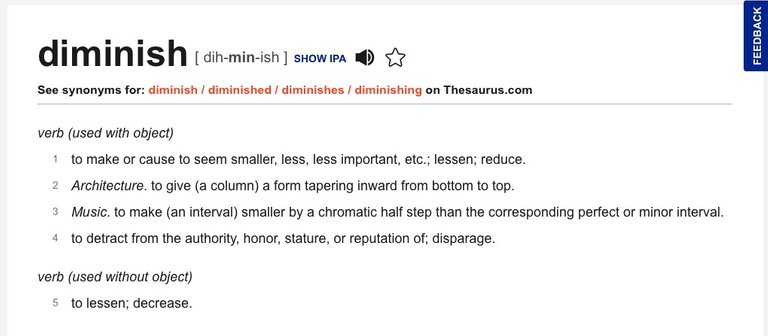 My Renewed Vigor And Commitment To Write On A Daily Or Almost Daily Basis Despite Dwindling Payouts, Limited Resource Credits And The Pesky Automatic Downvote Bot
     My main goal to remove the notion that the Philipines is just a place where they love creating makeup tutorials, unboxing of useless stuff, bag raid, house raid, Jerry Springer show clones and the like. Now I am going to create dozens of series related to future technology. Yes I hate it whenever my content goes unnoticed but the most infuriating creation is the pesky downvote bot that hounds my pieces. I am not discouraged by all this though. I am here to prove that there is no such thing as writer's block.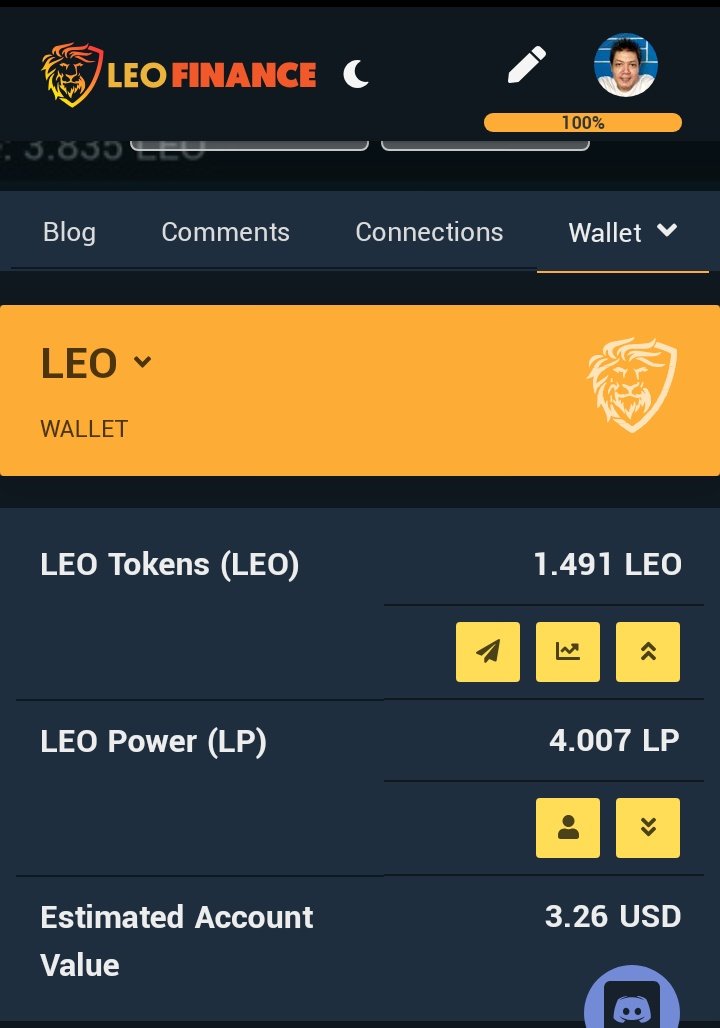 I earned some Leo Tokens. It is basically insignificant but it will do for now. I also earned some Hive Tokens as well.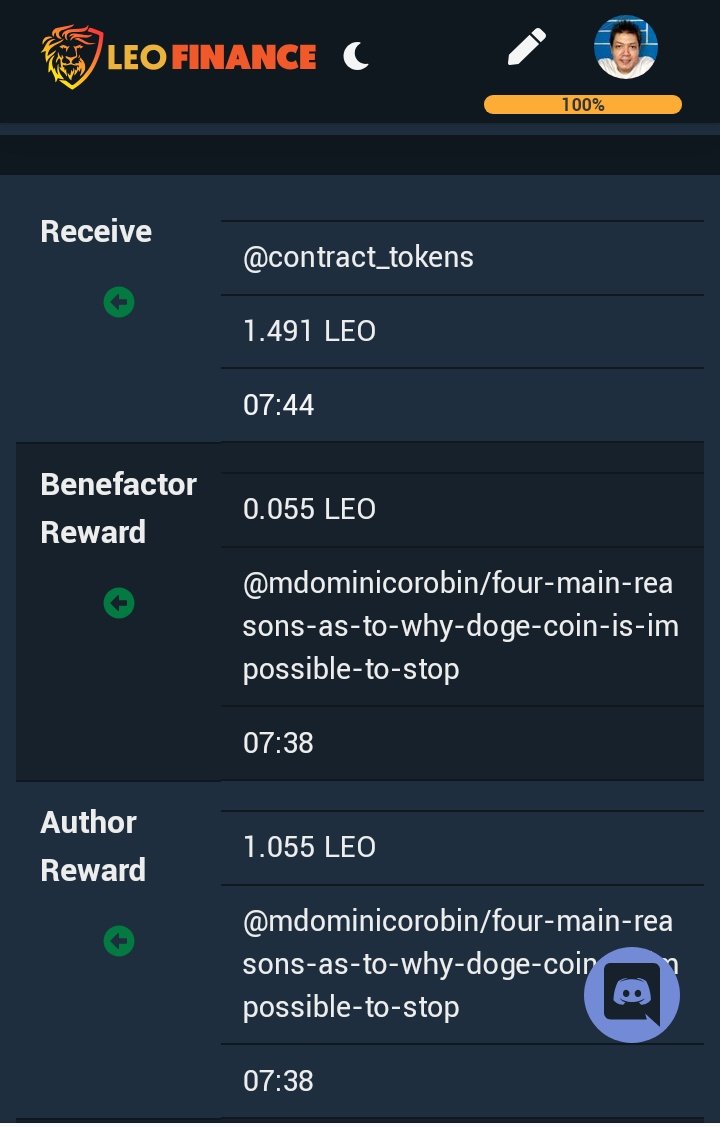 The proof of being rewarded is evident. Everything is transparent.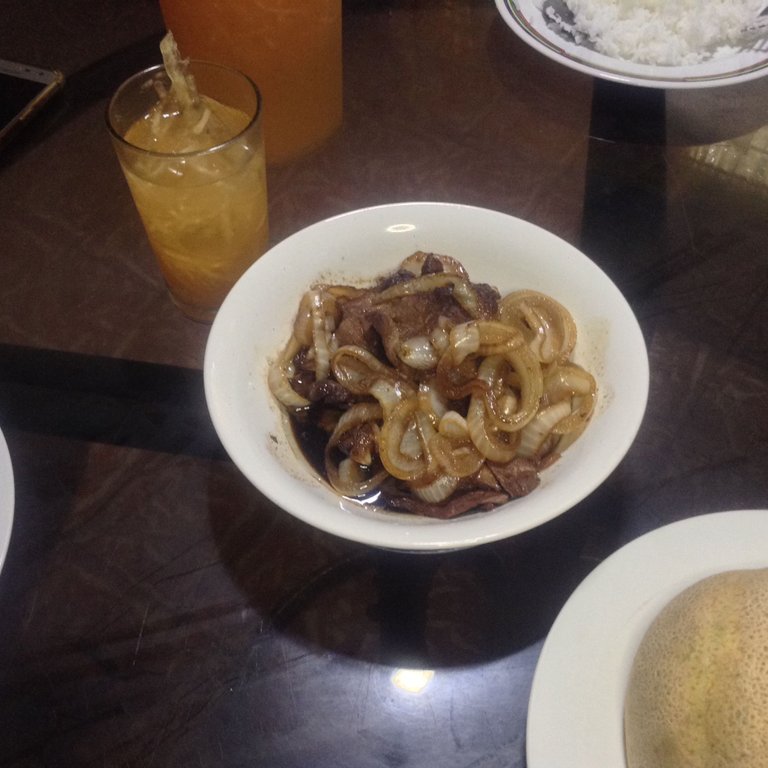 My Nanay can now be seen with new found strength after a few minor house renovations, it really helped her mood. Pork Steak and Melon juice is served on the table. She is so happy. No more worries about fires. And our home is like a throne in the blue sky.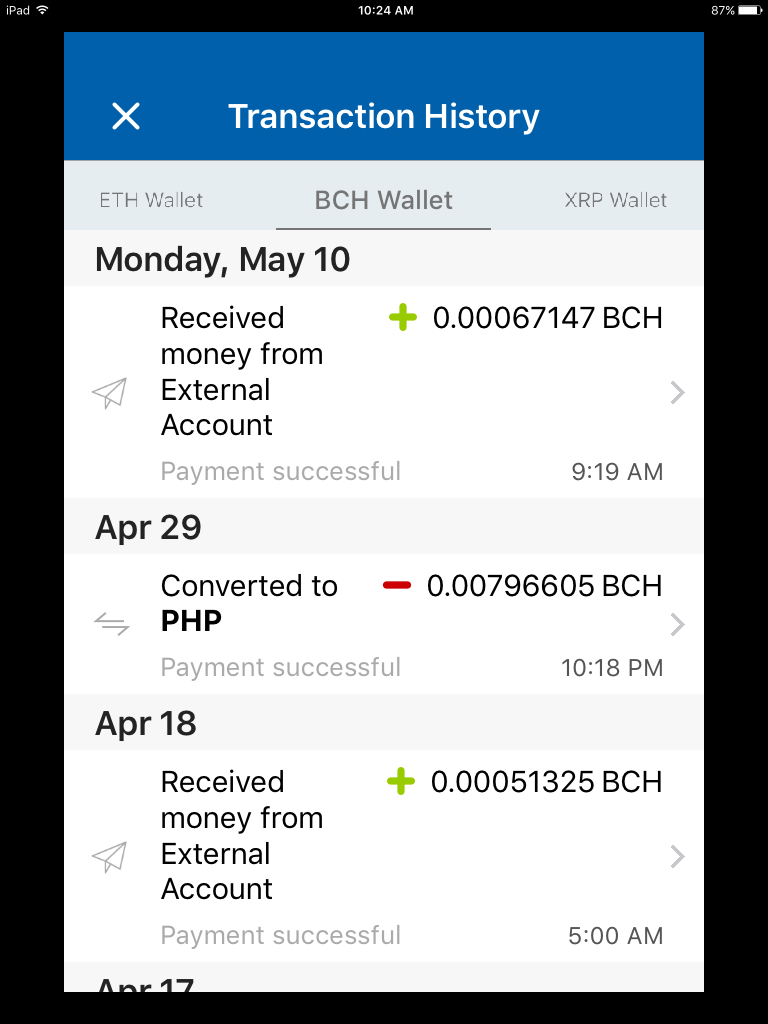 Again, I received my earnings in form of 67 thousand satoshi of Bitcoin Cash. Please be reminded that Coins PH is a custodial wallet. There are risks involved since you don't own your private keys.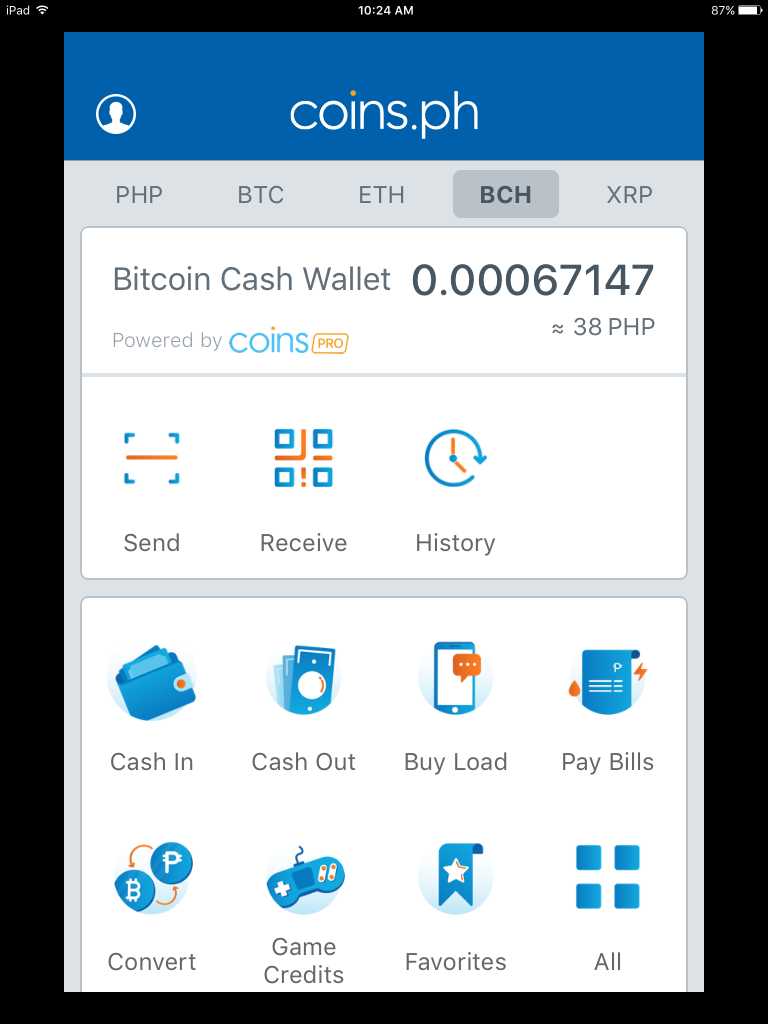 I earned 38 PHP. Very minute but this is better than pretending to sell legal stuff. This is the cleanest way to earn a living in the Philippines nowadays. Most legal businesses in the Philippines are fronts of drug traffickers. And that is 100% fact. I hate that I am earning less and less but the good thing is that Ethereum is on a rampage.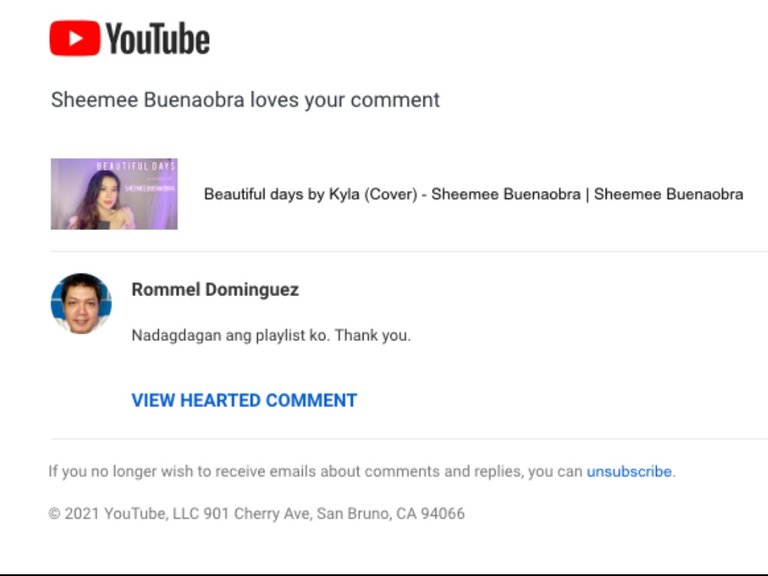 Sheemee Buenaobra loves your comment. This is the best reward that I have ever received in my life. Never mind crypto earnings. Seriously, she is the only singer/interpreter/artist whom I listen to nowadays. I am siding with her and joining her train even before the day when all of her dreams come to fruition. She is the only singer whom I listen to everyday. Glad that she is engaging more with her followers. Please watch, like and subscribe. Infinite level of Euphoria is setting in. Thanks a lot.
Posted Using LeoFinance Beta