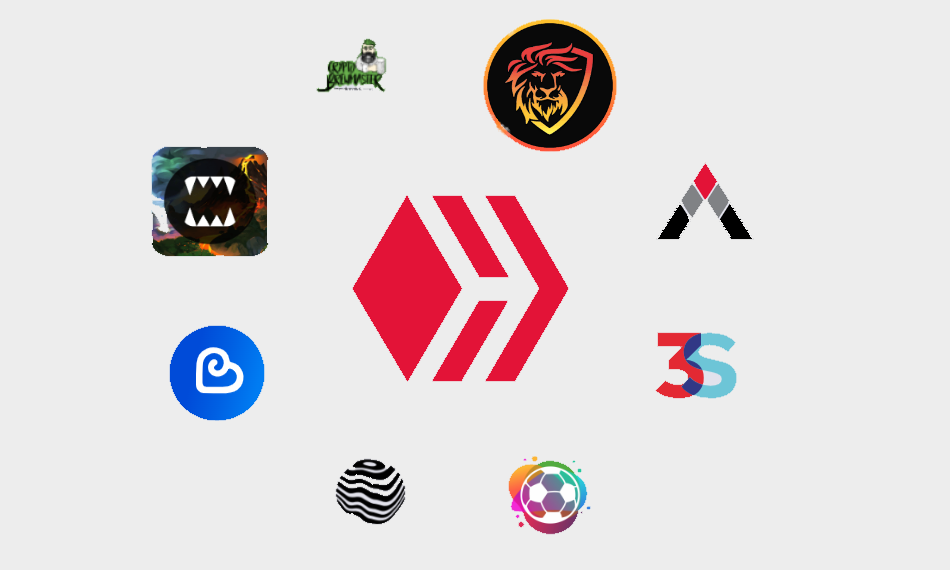 Hive price has increased 55% in the last seven days. This increase, which took place when the prices in the market were flat, enabled Hive to climb up in the market value ranking. When writing this article, Hive is ranked 96th according to Coinmarketcap.
Hive's place in the ranking can change at any time, up or down. We all know that the main thing is the long-term value. I want to evaluate Hive's present and future state due to the recent price increases.
Psychology tells us that people tend to see themselves better than they are. This also applies to communities. We tend to attribute positive traits to 'us' and negative characteristics to 'them.' Maybe Hive's value isn't appreciated enough by investors. Or maybe it's exactly where it deserves to be. Referring to numbers may enable us to make a more fair assessment.
Sustainability
We all know how risky cryptocurrency investments can be. We often come across projects that flash out magnificently like fireworks. The fact that Bitcoin and Ethereum are the most valuable cryptocurrencies today, among other features, also seniority plays a role. In the current bear season, relatively old blockchains such as XRP, Cardano, Litecoin, and Monero have performed better. Investors knew these networks had survived the brutal 2019-2020 bear market.
When we consider the Steem history, Hive's history is based on six years. In its journey from the past to the present, Hive has survived through many difficult market conditions. Moreover, it has shown continuous improvement to this day. Hive, which has a flexible cost structure, can withstand harsh bear market conditions for a long time.
Decentralization
Blockchains start their lives as securities and then turn into commodities. We know that a similar situation applies to the Hive. Steem's problems with sustainability stemmed from its dependence on a centralized structure. Hive can be compared to a republic born and thrived in a weakened empire. The Steemit INC experience and the hostile takeover showed community members the problems that centralized structures can cause.
With the prevalence of coin ownership and delegated proof of stake governance, Hive is one of the few genuinely decentralized networks today. No billionaire or VC fund is positioned to decide Hive's fate.
US regulatory authorities are inviting blockchains to abide by the principle of decentralization, which is the core value proposition of the crypto world. Coins of blockchains managed by a centralized structure are considered securities and are subject to strict regulations.
Sufficiently decentralized networks are treated as commodities. Its decentralized structure gives Hive an advantage in compliance.
Technical Capabilities
Hive blockchain can handle large volumes of transactions at a cost close to zero. Hive is a blockchain designed to process large amounts of text data efficiently. It has been successfully fulfilling this function for six years. Hive's low transaction costs make it an ideal network for DEFI, games, and NFTs. Like the Hive Engine, which has been developed over time, side chains have also increased Hive's processing capacity.
I do not have the technical competence to evaluate the technical features of Hive and the effects of these features on issues such as cost, security, and scalability. Based on my observations, I can say there has been no serious problem in these areas.
DAPPs and Use Cases
Hive started as a blogging app. Initially, the content was organized based on hashtags, similar to Reddit. Over time, the infrastructure was developed to support communities. These communities can also have their independent websites today. It is understood from three different frontends used for blogging that decentralization is not just about discourse. When we include community sites such as Leo Finance, Proofofbrain, and Cent into the picture, we are sure of Hive's censor resistance feature.
The Hive blockchain today has applications far beyond blogging. Web3 Games is one of the critical areas that allows Hive to appeal to large audiences. Besides Hive Splinterlands, it hosts games such as Dcity, Rising Star, Rabona, Dcrop, and Cryptobrewmaster.
Hive also has ambitious projects in the field of DEFI. The transaction volume of Hive Engine, on which dozens of tokens are traded, is increasing day by day. Beeswap, a user-friendly swap application, allows practical trading of pegged versions of many coins and Hive tokens.
The Leo Finance community developed Cubdefi and PolyCub yield farming apps. Thanks to these projects, Hive assets such as HBD, Leo, and SPS can be traded on the Polygon network.
Through several infrastructures, people can trade NFTs from collections such as Hive Punks, Hive Folks, and BZ, independent artworks, and games NFTs on the Hive network.
Hive By Numbers
How do the features mentioned above and applications perceived by users? The extent to which Hive is used compared to other networks. The number of users and DEFI TVL sizes of the applications can give us a clue in this regard.
According to Dappradar data, Splinterlands, Peakd, and Ecency are ranked 2nd, 107th, and 130th in terms of weekly user numbers. Hive currently has 40 active apps listed on Dappradar. According to this statistic, Hive ranks 13th among all blockchains.
It is also possible to evaluate blockchains on DEFI statistics. Defillama includes information on the DEFI statistics of 124 blockchains. Beeswap, with a total value locked(TVL) of approximately 6.5 million USD, does not publish statistics on Defillama. The same is true for the 3 million USD HBD deposit. Other financial apps like Hive Power leasing can get into DEFI statistics on Hive. With a round calculation, let's take the DEFI TVL amount as 10 million USD. We see that Hive is in 65th place in this category.
Conclusion
I believe that Hive should be in the top 50 according to the total market capitalization. The Hive Application Framework (HAF) under development will help implement many more applications on Hive. In addition, Spk.Network, Ragnarok, and PsyberX projects still under development will also contribute to Hive. The Leo Finance community continues to create value for Hive with its social media and DEFI projects.
Exceeding a certain financial size threshold leads to a rapid increase in brand value. This situation brings more financial size. Hive flew below the radar for a long time. It may be time to get on the radar of a broader investor base.
Thank you for reading.
Posted Using LeoFinance Beta