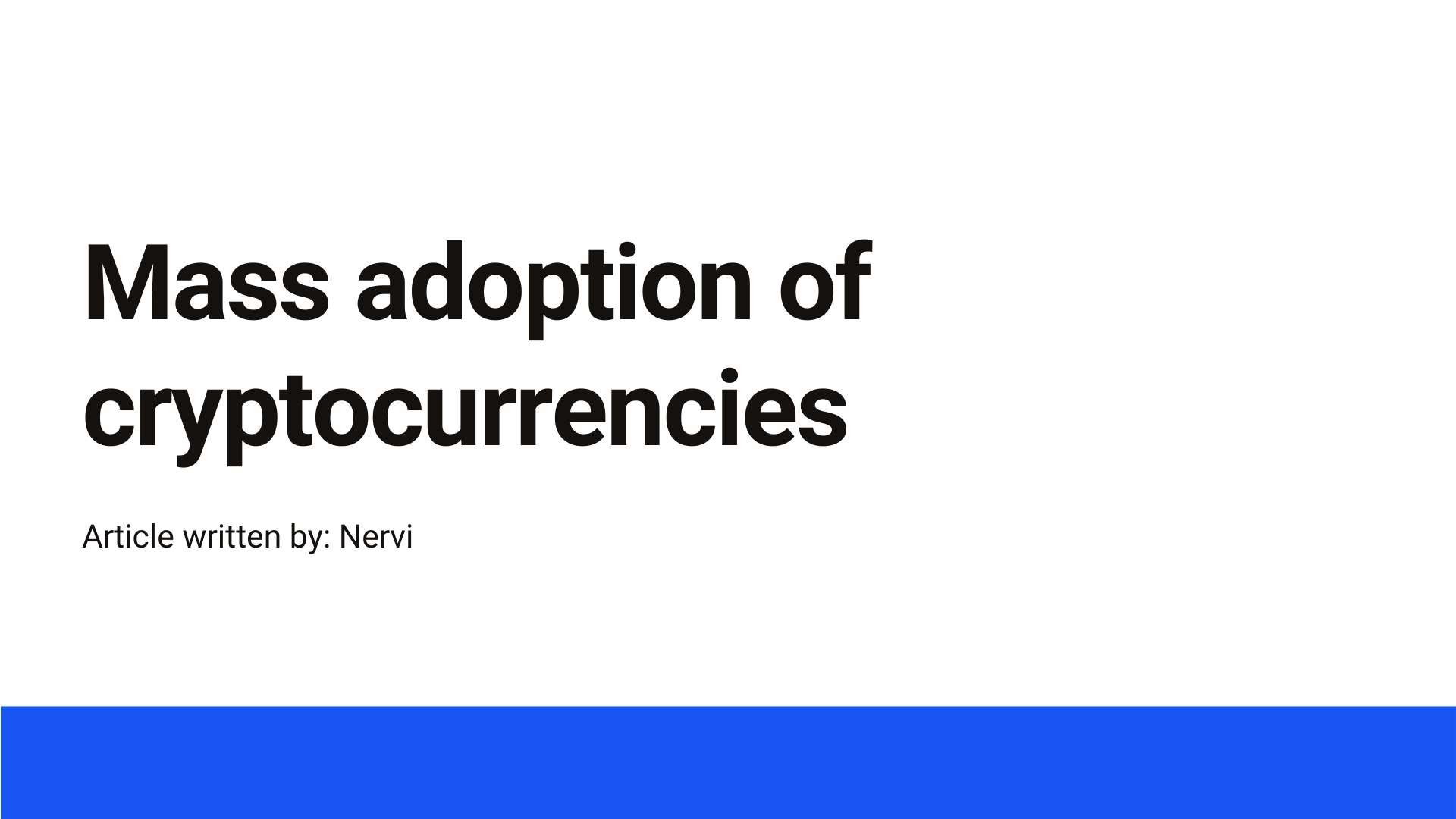 Cryptocurrencies are becoming increasingly popular in the mainstream media. Unfortunately, they are still mostly talked about as something very new and no specifics are raised. Such, unfortunately, is the charm of journalists and the way they conduct interviews or presentations.
The problem is in the mass adaptation of cryptocurrencies. Adaptation to today's society. A society, especially a young one, which has been brought up on Facebook and TikTok. I'm segregating a lot here, but this percentage of the online community is quite large. They don't care how Facebook works or where their TikTok or other YouTub videos are stored.
So what's the problem and why isn't the popularity of cryptocurrencies growing exponentially? In the way the technology is presented. When we explain cryptocurrencies to an uninformed person, we often do so using the example of Bitcoin because that's the easiest way for us. This is largely true. Bitcoin is not as technologically complex as Ethereum or Hive. We explain what blockchain is, what a cryptocurrency is by definition, what halving is and why we don't brag about private keys on Facebook.
Such a large amount of data for the ordinary internet user makes it impossible to delve into the world of cryptocurrencies, because it all overwhelms him. Imagine after 5 minutes start telling him about Yield Farming or NFT, information bomb.
Hive solves the problem of such adaptation as I called it. It solves it if only because Hive's interface is gigantically similar to popular websites. The default interface looks like a combination of Twitter and Facebook. We have a large number of posts, which we can scroll through, and if we find something interesting it turns into a Facebook where we can see who liked it and who wrote a comment.
If someone likes YouTube, they will also find appropriate sites on Hive, which offer watching videos or sending their materials. And in theory Hive does not show its technical side anywhere. Of course, if someone starts commenting like crazy then an RC message will be displayed and then you don't know what's going on. But in such daily moderate or passive use Hive is a small barrier to pass (if you let go of the technology! When we start talking about HP, HBD, DPoS it's harder!).
Therefore, I think that such people who are not very familiar with cryptocurrencies should be invited to Hive. This is a great information base. Every day there are hundreds of informative posts about cryptocurrencies, lots of tutorials. Every day such a user would learn something and slowly grasp the technical side of the entire ecosystem. And all this combining pleasure with usefulness.
Thank you and until the next one, Nervi.
---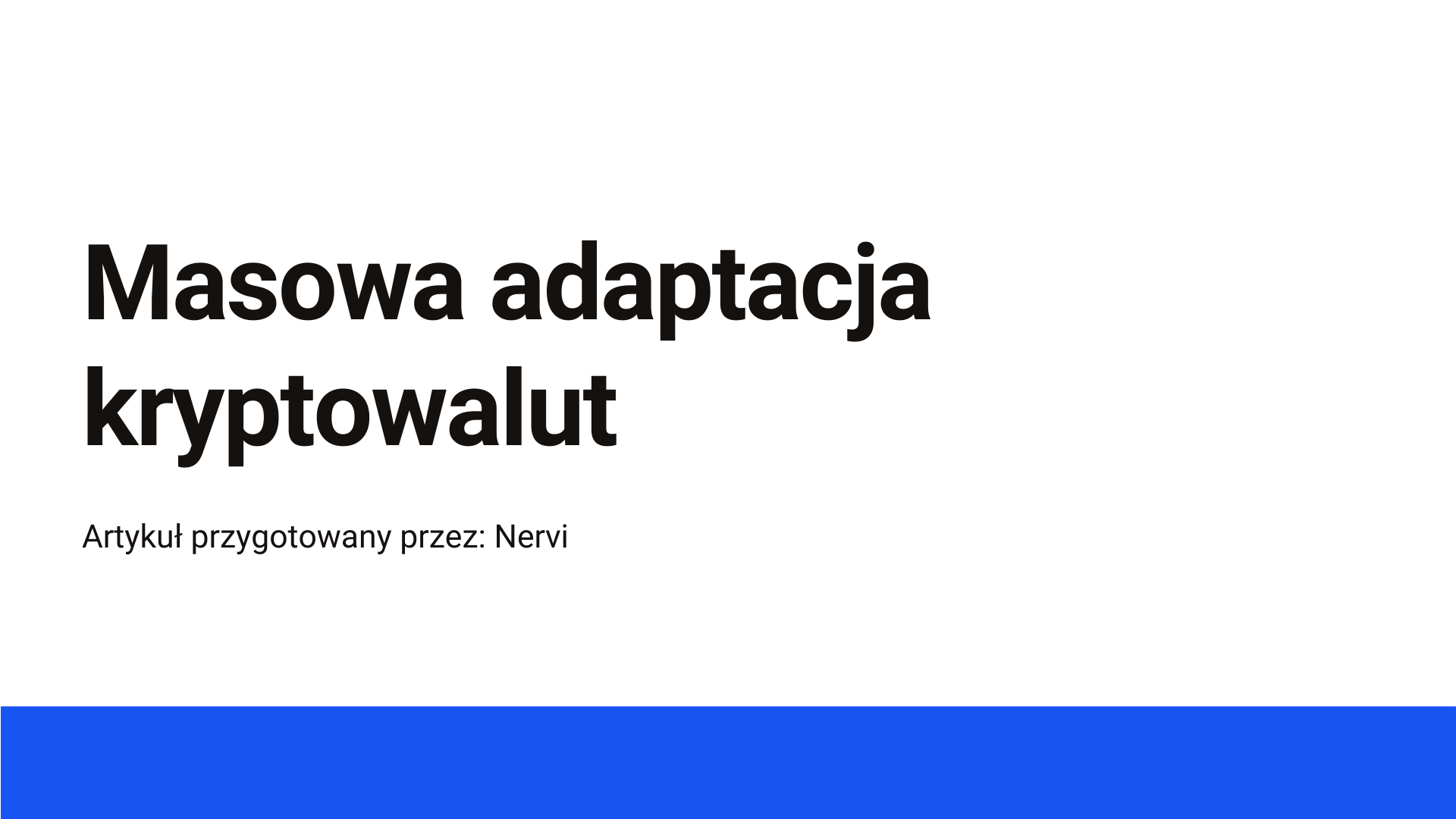 Kryptowaluty stają się coraz bardziej popularne w mainstreamowych mediach. Niestety wciąż w większości mówi się o nich jak o czymś bardzo nowym i nie porusza się konkretów. Taki niestety urok dziennikarzy i sposobu przeprowadzania wywiadów czy prezentacji.
Problem tkwi w masowej adaptacji kryptowalut. Adaptacji do dzisiejszego społeczeństwa. Społeczeństwa, szczególnie młodego, które wychowane jest na Facebooku i TikToku. Bardzo tutaj segreguję ale taki odsetek społeczności w Internecie jest dosyć duży. Ich nie interesuje jak działa Facebook czy gdzie są przechowywane ich filmiki z TikToka czy innego YouTuba.
Więc w czym tkwi problem i dlaczego popularność kryptowalut nie rośnie wykładniczo? W sposobie przedstawienia technologii. Kiedy nieświadomej osobie tłumaczymy kryptowaluty często robimy to na przykładzie Bitcoina bo tak jest nam najłatwiej. Jest to w sporej mierze prawda. Bitcoin nie jest tak technologicznie rozbudowany jak Ethereum czy Hive. Tłumaczymy czym jest blockchain, co to kryptowaluta z definicji, czym są halvingi i dlaczego nie chwali się prywatnymi kluczami na Facebooku.
Tak duża ilość danych zwykłemu internaucie uniemożliwia wgłębienie się w świat kryptowalut, ponieważ to wszystko go przerasta. Wyobraźcie sobie po 5. minutach zacząć mu opowiadać o Yield Farmingu czy NFT, bomba informacyjna.
Hive rozwiązuje problem takiej adaptacji jak ja to nazwałem. Rozwiązuje go chociażby dlatego, że interfejs Hive jest gigantycznie podobny do popularnych stron Internetowych. Domyślny interfejs wygląda jak połączenie Twittera i Facebooka. Mamy dużą ilość postów, po których możemy scrollować a jak jakiś nas zainteresuje to zamienia się on w takiego Facebooka gdzie widzimy kto dał lajka i kto napisał komentarz.
Jak ktoś lubi YouTuba to też na Hive znajdzie odpowiednie strony, które oferują oglądanie filmów czy wysyłanie swoich materiałów. I w teorii nigdzie Hive nie pokazuje swojej technicznej strony. Oczywiście, jeżeli ktoś zacznie komentować jak szalony to wyświetli się komunikat o RC i wtedy nie wiadomo o co chodzi. Ale w takim codziennym umiarkowanym lub biernym użytkowaniu Hive to mała bariera do przejścia (jeżeli odpuszczamy sobie technologię! Jak zaczniemy mówić o HP, HBD, DPoS to już jest trudniej!).
Dlatego uważam, że takie osoby, które niezbyt znają się na kryptowalutach zaprosić na Hive. To jest wielka baza informacji. Codzienne trafiają tutaj setki informacyjnych postów o kryptowalutach, multum poradników. Codziennie taki użytkownik by się czegoś uczył i powoli pojął od strony technicznej cały ekosystem. I to wszystko łącząc przyjemne z pożytecznym.
Dziękuję i do następnego, Nervi.
Posted Using LeoFinance Beta