Let's take a look at the daily price chart of Elrond. This analysis comes at the request of @acesontop. Yes, what many don't realize is if you ask me to look at a chart...I tend to do a post on it, well most of the time ;-)
Back Where It Started..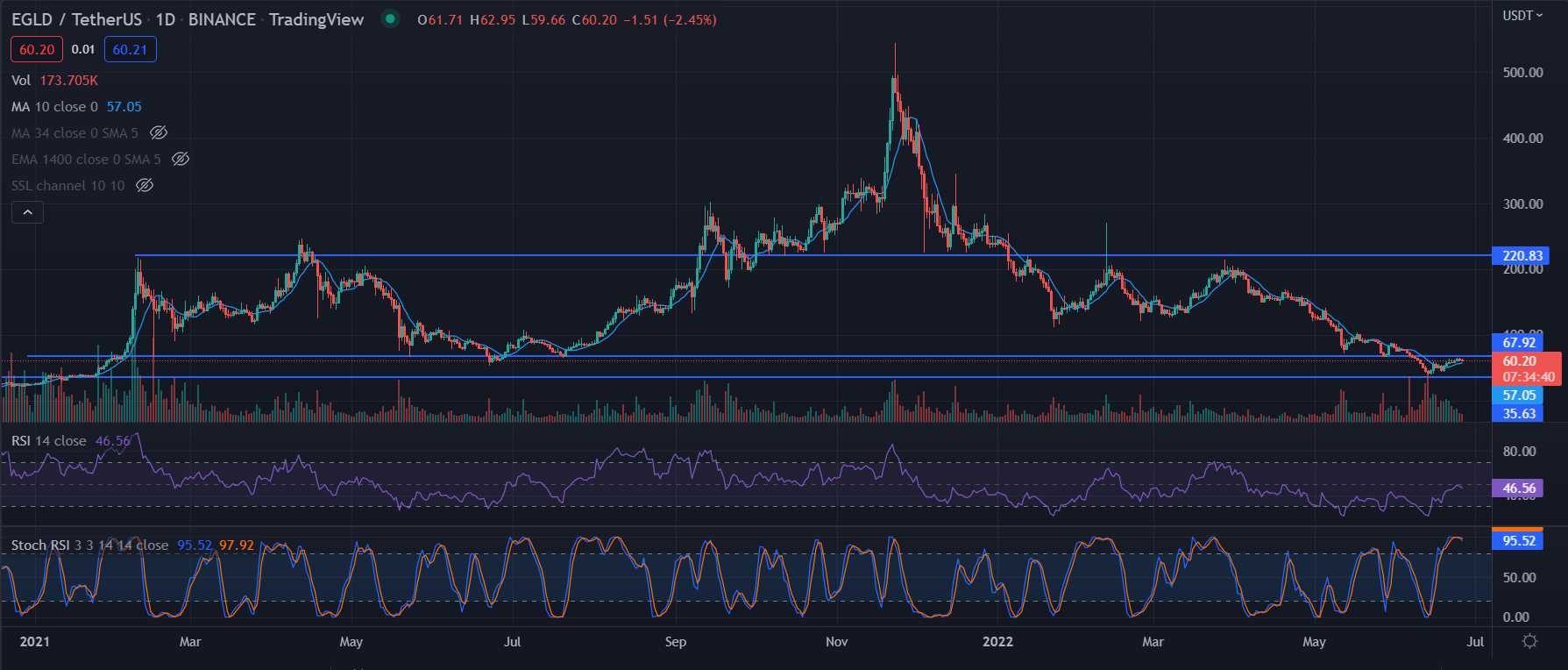 Looking at the chart above we can see that the bull run for EGLD occurred in 2021, much like many other coins. However, a bull run was all that was reallly known for this coin given that it didn't get listed on many exchanges until late 2020.
So, the question becomes: what are the price support levels on the way down?
Using prior consolidations on the way up and pivot tops and bottoms is are best best for discovery.
You see see looking further to the right on the chart how some of those levels played out and some did not.
Where we are now...
The two most active price levels I see are the $220 area and the $68 area. Quite the spread, but also a clear range.
Issue is, price is still below the $68 which will most likely act as a resistance after being a clear support level on many ocassions.
So that is the first needed step to bullishness. Establish price above $68.
If that does not play out, then the downside potential is the $35 area, which marks a early consolidation spot from early on in the 2021 bull run. This doesn't mean that is the next support, but that is a potential area if we do see more downside.
If we do see a rally, there is a lot of price action at the $125-$130 area which is still a good amount of real estate.
This coin has had quite the ride with an all time high over $500.
Posted Using LeoFinance Beta