Cubfinance air dropping free Polycub…
…to Cub Holders staking in three liquidity pools on Binance smart chain.
Are you one of millions of people not invested in DeFi because it's to complicated?
Are you sad to read about the coming Airdrop of millions of PolyCub because you don't hold any Cub?
Would you love to participate in the Cubfinance airdrop but don't know how?
Well I am going to tell you how you can get free Cubfinance airdrop coins the easy way!
Easy DeFi Pool; Making DeFi as easy as buying groceries…join the pool.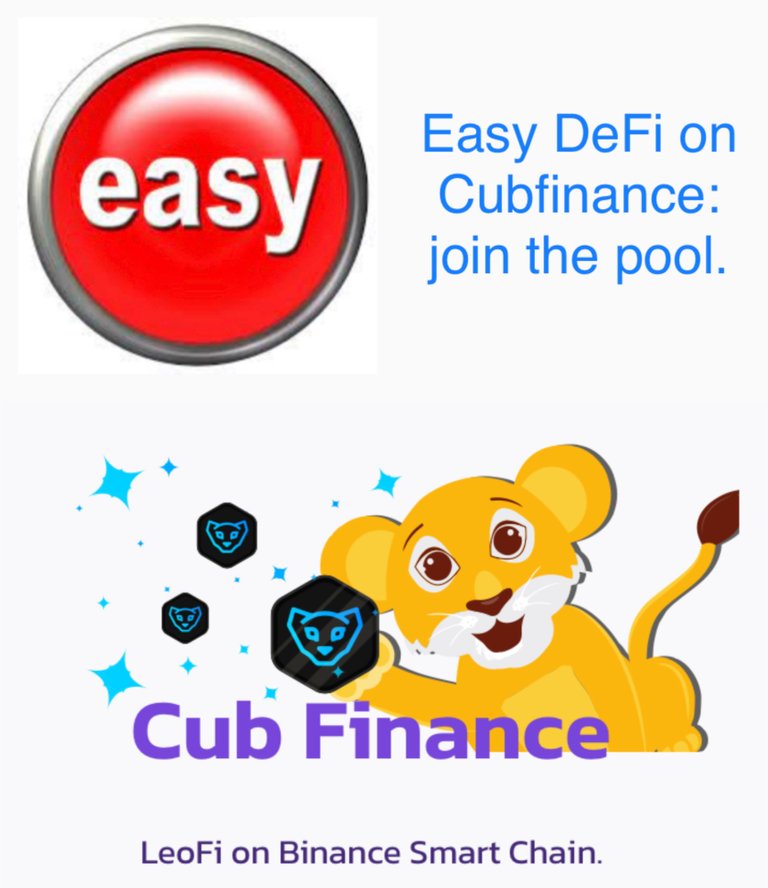 Four months ago I launched this Yield Farming Pool on Cubfinance and the total investment thus far is approaching 20,000 Leo! The Name of the pool is @easydefi
DeFi is complex, but the yields are large. You can bypass the complexity of yield farming and go straight to the profits by joining the EasyDeFi pool. You simply send 100 Leo or 100 Hive to @easydefi to join the pool or send your Hive and earn some of the high yields you hear about in yield farming.
Now is a perfect time to join the pool..
…because the upcoming airdrop of free Polycub on polygon to holders on Cub staked on Cubfinance Cub, Cub-BUSD and Cub-BNB pools. So by joining now not only do you get to earn Cub, you get a free airdrop of PolyCub!
To enroll in this pooled investment:
You send 100 Leo or more to @easydefi with memo Group A. Alternatively you can send one hundred Hive. Thats it.
How much can you earn?
Current pool is earning 158% APR from the Cub-BUSD yield farm.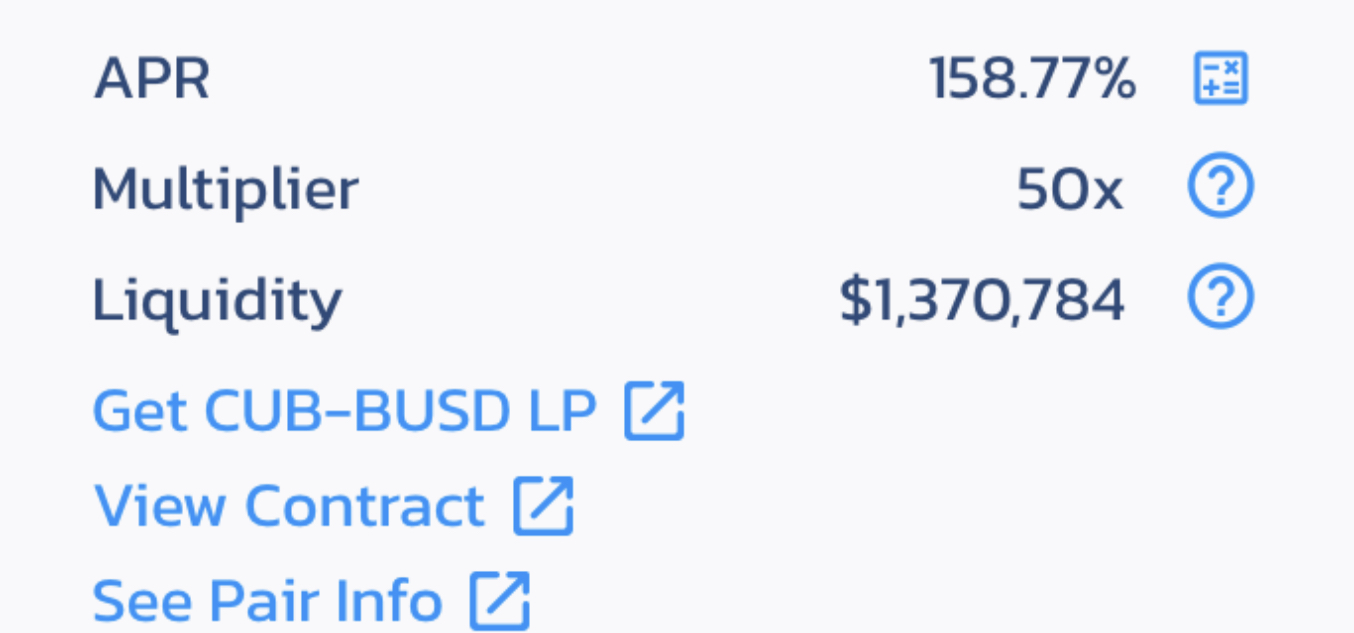 What does APR of 158.77% really mean?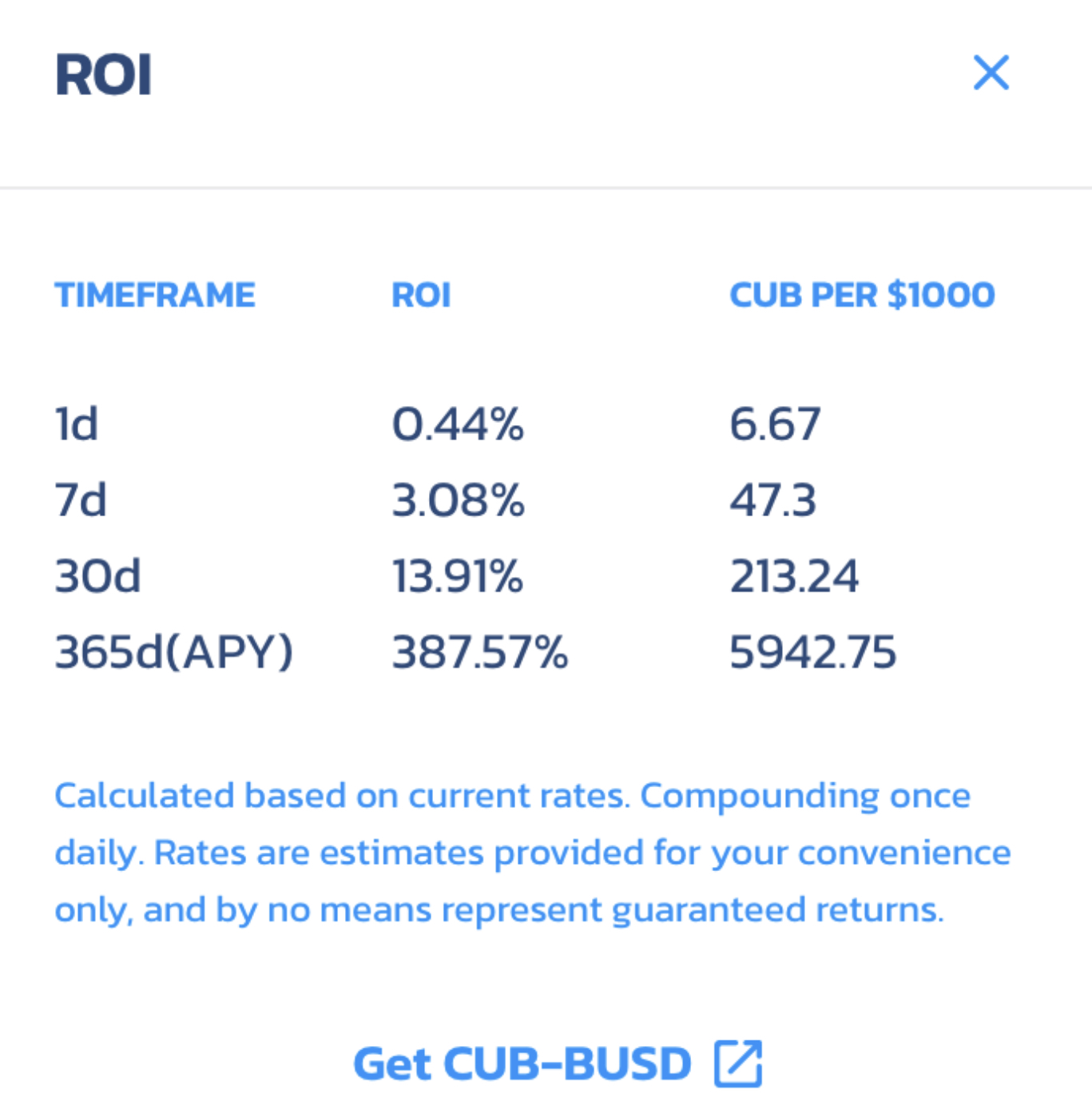 If you look at the chart, which the computer code calculates everyday, you see two numbers 30 day ROI of 13.91 percent and 30d 213.24 Cub per 1000$ So for pool members, who invested 250 Leo or more then 100$ USD. You earn one tenth of this estimate or 21.3 Cub per month, about 14$ or a 13.91% return on your investment, each month.
Join the pool!
Earn Cub
Be eligible for the air drop of PolyCub
Avoid the complexity of DeFi and go straight to the profit!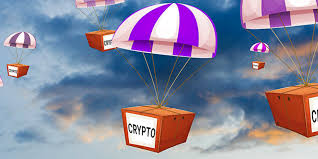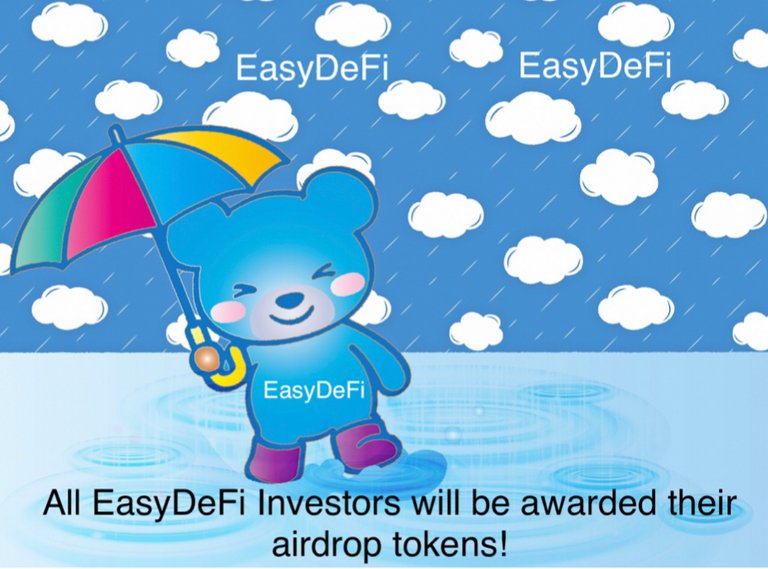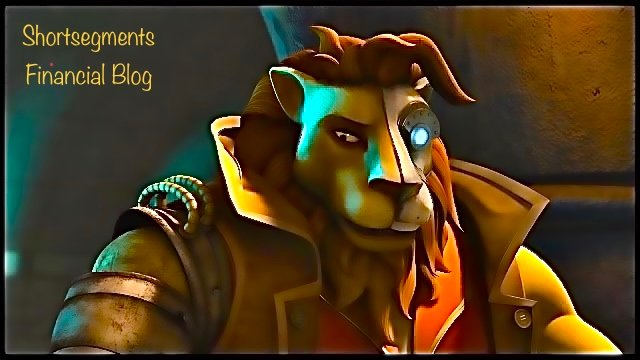 Writer
Shortsegments is a writer focused on cryptocurrency, the blockchain, non-fungible digital tokens or NFTs, and decentralized finance for four years. He has been a Hive community member from the birth of Hive as a hardfork from Steemit. He has earned a reputation of 75, on a scale of 0 to 80, which puts him in the top 300 of over 320,000 Hive accounts.
Blockchains Project Builder
He is also a builder, with two current projects:
No Loss Lottery
The first is the No Loss lottery, a prize linked savings account here on Hive, where all ticket price revenue is invested an account on the yield farm Cubfinance and the weekly earnings from that account are awarded as prizes. These awards are more than 100 Leo in prizes weekly! The No Loss Lottery is 13 weeks old and recent surpassed 1000 tickets sold. @nolosslottery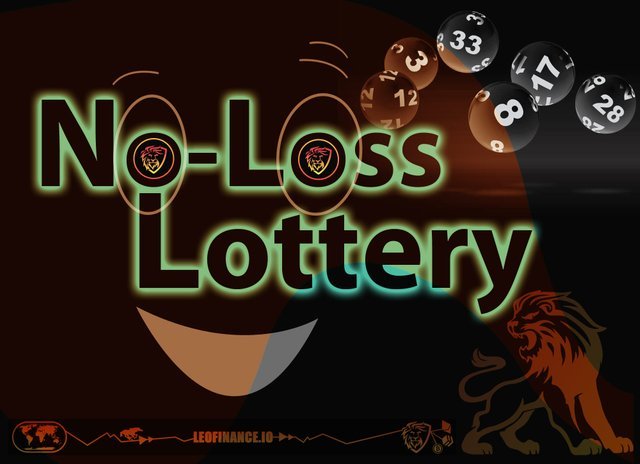 Easy DeFi
The second is Easy DeFi, is a pooled DeFi investment club, which provides a way for investors not yet confident enough to invest in DeFi on their own, a way to easily invest in yield-farming and staking on Cubfinance. Additionally it is used by savy and experienced investors to save time and money, as the pool performs all the daily transactions, the pool pays all transaction fees and the pool deposits the earnings in the investors wallets automatically each week. @easydefi
Save2win
The third project is Save2win, @save2win, a savings account, which gives you the chance to win prizes every week. You send Leo, it is recorded on a ledger in your name, and all the deposits are pooled together in a yield farm on Cubfinance. This weekly yelds are given away as prizes every Sunday.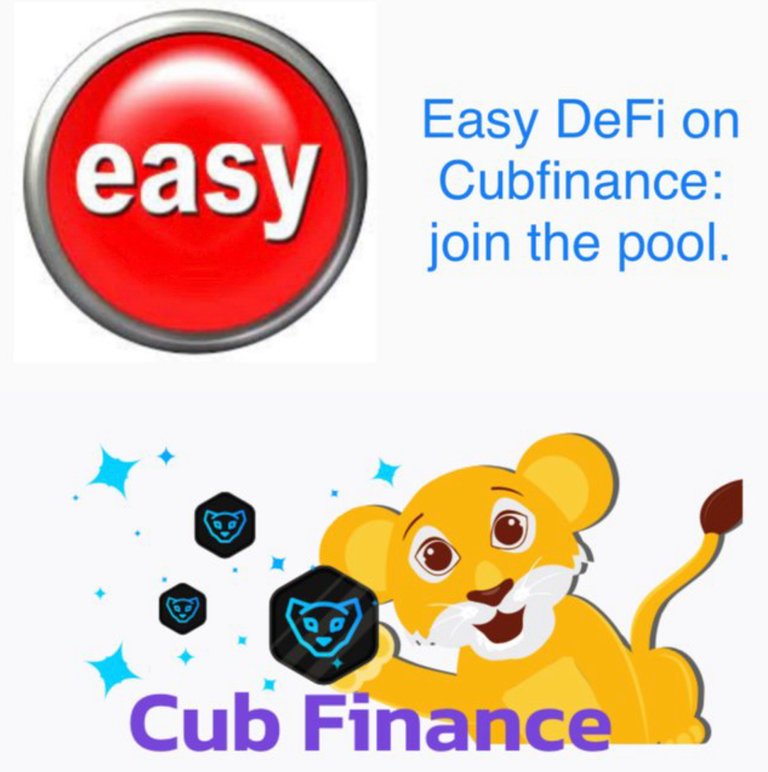 The projects are all on the Binance Smart Chain, yield farm called Cubfinance. Cubfinance software code is audited by world famous Yield Farm code auditor CertiK. Cubfinance is a fork of PanCakeSwap, which is one of the safest Yield Farms and largest Yield Farms in the world. In a the world of decentralized finance the safety of investors funds is the priority and at Cubfinance safety is job one.
Posted Using LeoFinance Beta