As we are very close to the announcement of @leofinance for wleo i trying every day to obtain leo at low price.
As you can see to the market today the price of leo is 0.454 hive/leo and
is constantly rising day by day.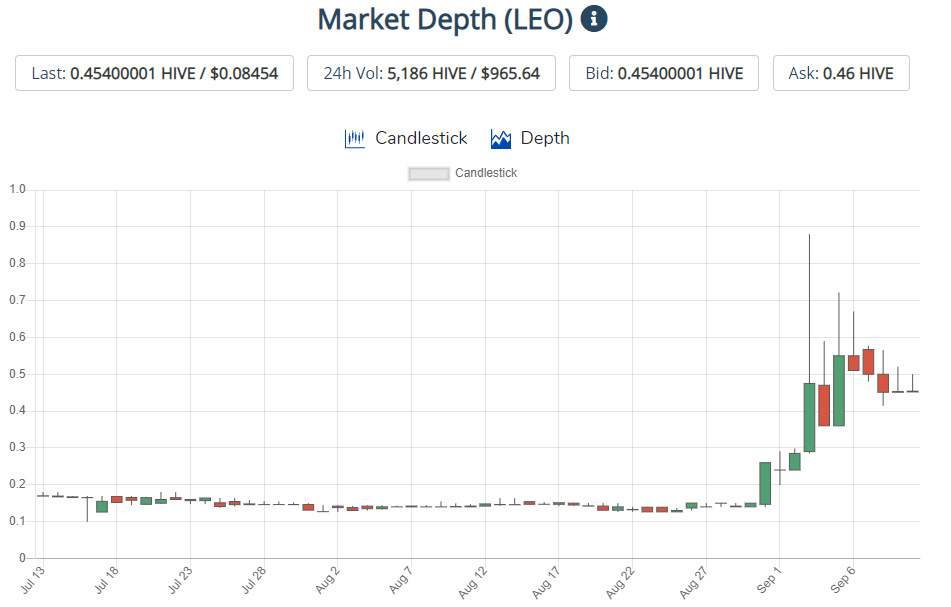 Yesterday i found an opportunity to buy 150 leo at the price of 0,417 hive/leo.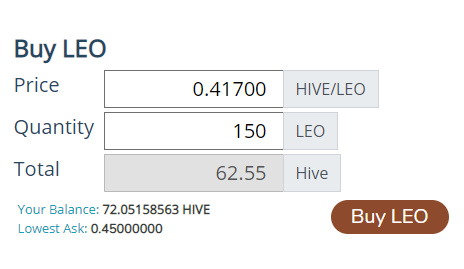 I immediately seized the opportunity and bought at this price because i believe was very low and at the upcoming weeks will be double.
Of course I do not want in any case to sell the leo I bought because that is not my purpose.
My whole goal is to power up my account as much as I can and to be strong and be valuable member at this community.
Posted Using LeoFinance