So, this is a post about my early impressions of using Threads on Leo Finance, which is now in its Beta phase and people seem to be having fun.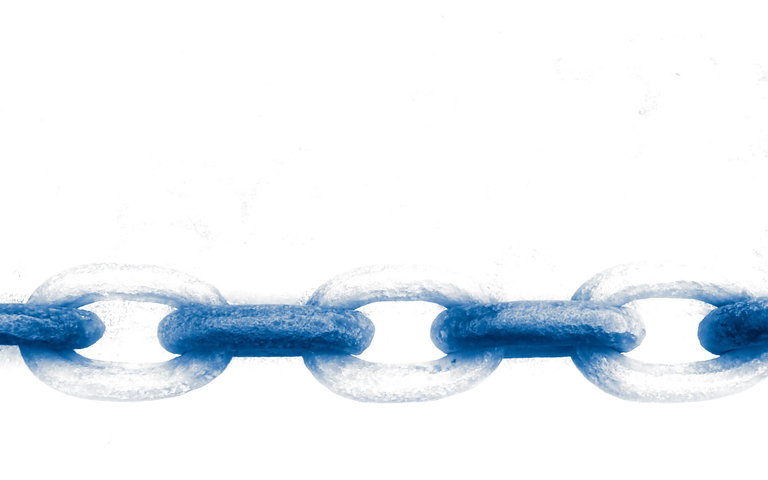 Threads is a microblogging interface through Leo (link above) where people can post short-form, Twitter-esque content for rewards. And, even though it is on Leo, it doesn't have to be finance related, it is there for a bit of fun.

I don't know all of the technicals for it and I am hoping someone who does will add some comments for clarity here, but it appears that at the Hive blockchain level, the Thread posts are comment posts, which is good, because they don't clutter the normal Hive feed with nonsense, short-form content of little value.

I do.
The idea was fine, but what ended up happening was that it got a lot of pushback because firstly, it cluttered feeds (this isn't an issue with this now) and secondly, they still attracted HIVE rewards, which apparently, Threads do too.

Because, while the majority of people might use it as intended for some fun, whenever there is value on the table, there is going to be people who will look to maximize their gains and I envisage people self-voting or "overvoting" certain people with a very fast feed stream and very little visibility or oversight. This will mean that at some point, there is going to be...

Like it or not, people take rewards seriously, especially when they are in HIVE, the token at the base-layer of the blockchain that secures it and is often seen as the investment layer. There is an endless amount of people willing to find ways to exploit the mechanics and economy to improve their own earnings, even if it is at the detriment of others.
For example I can post:

Give it a 10% vote and get:

I generally don't selfvote, even on posts that take many hours to write - that is for demonstration purposes. But, that is 46 cents with me as a curator and creator taking the 100%, which as you can imagine, might make some people upset if this is what I was doing with my full vote which is over $5 dollars currently, 10 times a day.
Of course, it is great if people didn't behave like dicks, but the fact is, people will and they will be able to justify their behaviors in many ways. But, no matter what any of us believe to be true, there will always be people who disagree and see it from another perspective.
As much as I want to have microblogging on Hive, I suspect that in the current form, at some point (it is the first few hours now), there is going to be pushback, as there has been in the past on the zaps and d.buzz. There will be arguments and downvotes and all kinds of opinions about fairness and freedom and censorship. None of those conversations are bad to have, but for the majority of people, they don't see the full scale of these various issues clearly, especially when looking from an economic perspective.
Now, the above selfvote can be removed by me, but why shouldn't I take the 0.75 HIVE for myself? After all, that "post" took me about 3 seconds of my precious time to write, snip and paste into this "real" post. Of course, someone is is not going to think it deserves that reward and will come along and wipe it away. But if they don't.... will I do it twice tomorrow? Three or four times the day after?
And, while this post sounds like I don't want it now or am being too critical and pessimistic, it isn't that - it is just that I have been around a while and seen many different kinds of dramas over the last 5+ years here that centered around the distribution of the rewards pool. And nearly every time, the outcome is some kind of downvoting and hissy-fit cycle, with people "quitting" and heading over to Blurt or some other nonsense site that has no future.

Ultimately, I do believe that Hive needs microblogging, but I also think that there should be a way to "block" certain token rewards, where for example, the interface can insert a marker code into the transaction that says "Apply only LEO votes" or, "Exclude HIVE votes" or something like that. But currently, there isn't that sensitivity or granularity possible, and still be on the blockchain to take advantage of the immutability and the security Hive offers, which is partly because of the HIVE it distributes.
A lot of the future of Hive is going to come through trial and error, evaluation, feedback, redevelopment and repeating the trials, and the Leo Team have been very good at getting things out and working over the last couple years. Hopefully (and again I don't know all the technical details here), Hardfork 26 will introduce the Hive Application Framework (HAF) and the team of seasoned Hive developers at Leo (and all the other apps) will hit the ground running with it, improving everything they do and creating more than they could earlier.
Anyway, I am sure that a lot of these issues I have raised here will have some kind of solution for them, but I do think there are going to be some fireworks at some point, as some people learn how to exploit what has been created. Like it or not, behavior is pretty predictable and we have a fair amount of insight to it in this community already.

So, what are your thoughts on Threads so far, how will you and what are your predictions on how people will use the interface and, will there be drama?
Note: I don't think I used Threads properly for this post...
Taraz
[ Gen1: Hive ]
Posted Using LeoFinance Beta