The internet has changed every imaginable business, while also making them more efficient.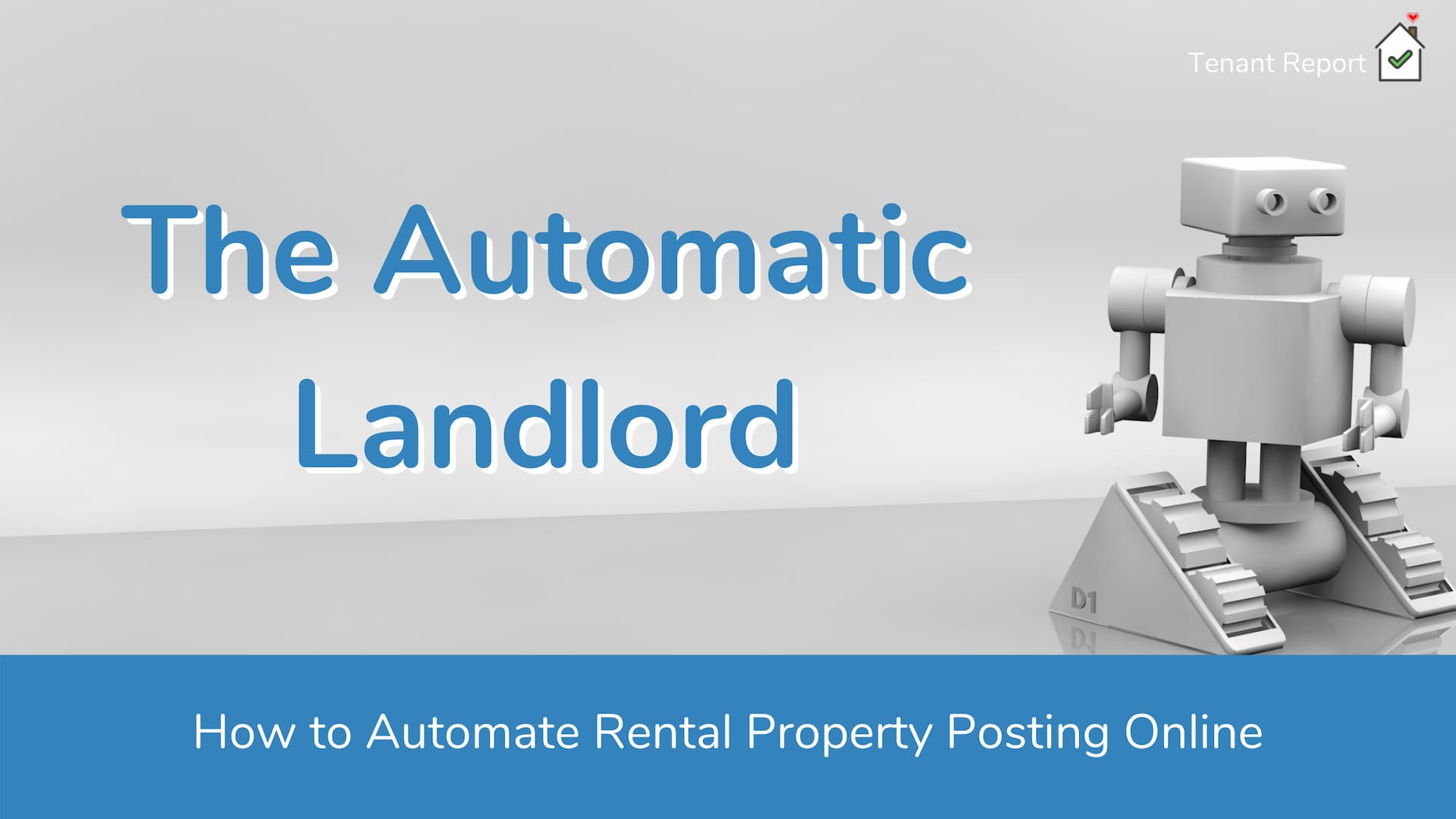 The real estate industry has greatly benefited from automation, and the savvy landlord is now able to do much of the tedious work of creating online listings, scheduling showings, screening tenants, and collecting rent, all without ever lifting a finger.
First and foremost, people need to know your property is available to rent, but listing your unit(s) on dozens of different rental listing sites can be an arduous task. These days, it's incredibly easy to automate your rental listings online, saving you both precious time and effort when searching for potential tenants.
Services like turbotenant and appfolio charge a monthly fee to list your rental property to dozens of listings all from one place. Add images, descriptions, and pricing once, and these services will do the work of creating a listing on many or all of the top rental listing websites automatically. 
Cozy offers a whole suite of services like automatic rental listing, built-in rental applications, rent collection, and more. The greatest thing about Cozy is that they offer all of the core services completely free to landlords. This can be a great place to start if you're looking to start automating your rental property business whether you have 1 unit or 50!
Having software do the laborious and boring task of creating rental listings for your vacant units will free you up for more important tasks like kicking back with a good book. On a more serious note, automating your rental property listing can definitely save you a lot of time and headache, and is a great first step in automating your entire rental business to create an almost completely passive real estate income. 
In the next part of this series, we'll cover software and tools that will help you conduct automatic or even completely remote showings of your vacant units without requiring you to ever be present. Remember when searching for the right tenant is always important to have a solid background screening process in place. Much like Cozy, Tenant Report's background checks are completely free to landlords and property managers, saving you money on the backend and automating yet another aspect of your rental business.
---
Explore our rental applicant background reporting,
and earn a $20 Amazon gift card for doing so:
Tenant Report: Get Credit Reports + Background Checks For Tenants

Posted Using LeoFinance Beta