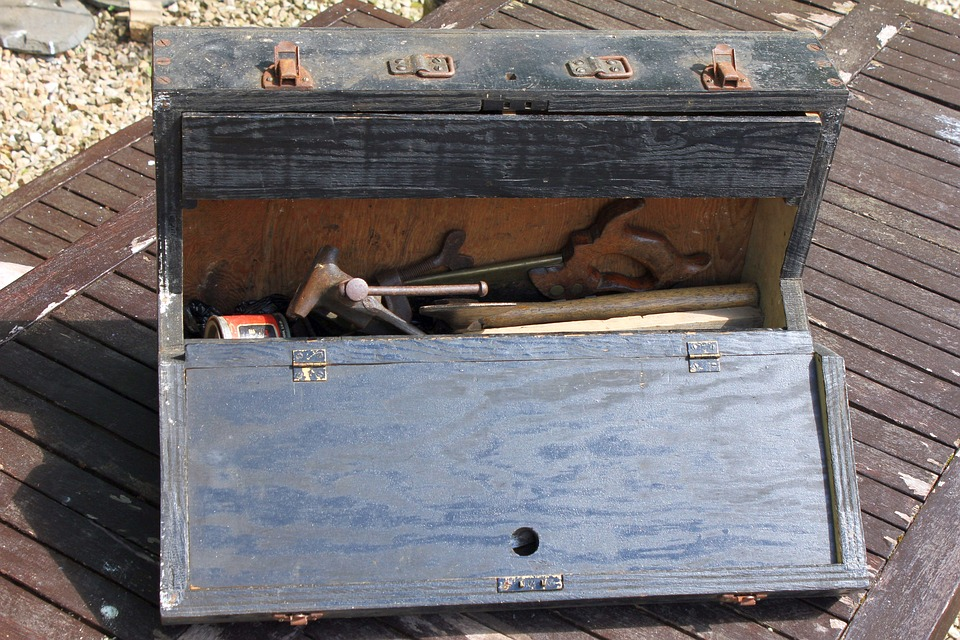 Hive Engine Tools is a collection of private scripts I modified to be publicly available to everyone using a web browser.
Currently there are five tools: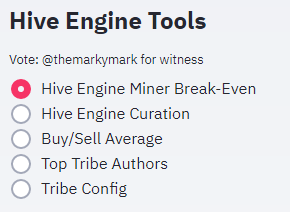 Hive Engine Miner Break-Even
This tool will analyze your account and calculate your ROI on Hive Engine miners. Keep in mind, if you use both Miners and Mega Miners, this tool will not be accurate.
With all of these tools, if you made massive changes to your portfolio in the last few days, you may not get accurate results until your account stabilizes.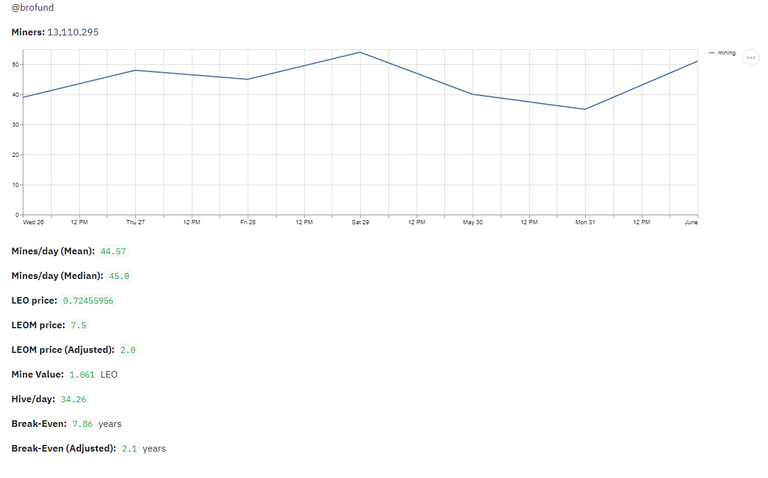 This tool will provide a graph of your earnings over time and break down your daily payout in tribe tokens, Hive, and USD. The "adjusted" values are based on your personal buy in prices based on your history.
---
Hive Engine Curation
This tool calculates your curation rewards for a tribe token based on your last 1-30 day history.
You will get a complete breakdown down to your daily payout in Hive and USD as well as an estimated annual return. Keep in mind these numbers can change a lot if more stake is used to vote. Typically you will earn more than this if you power up more of your rewards throughout the year.
---
Buy/Sell Average
This is a really simple but very helpful tool.

This tool will search your entire Hive Engine history for all transactions for a particular token and average your buy and sell prices as well display your total spend in Hive for this token. This is a really handy tool to tell if you are making or losing money on your trades. This is also the tool that powers some of the other tools to find your personal buy-in price when calculating ROI.
---
Top Tribe Authors
This tool will display a graph visualizing the distribution of a tribe but also list the top authors and typical user rewards. This tool can take a long time to calculate.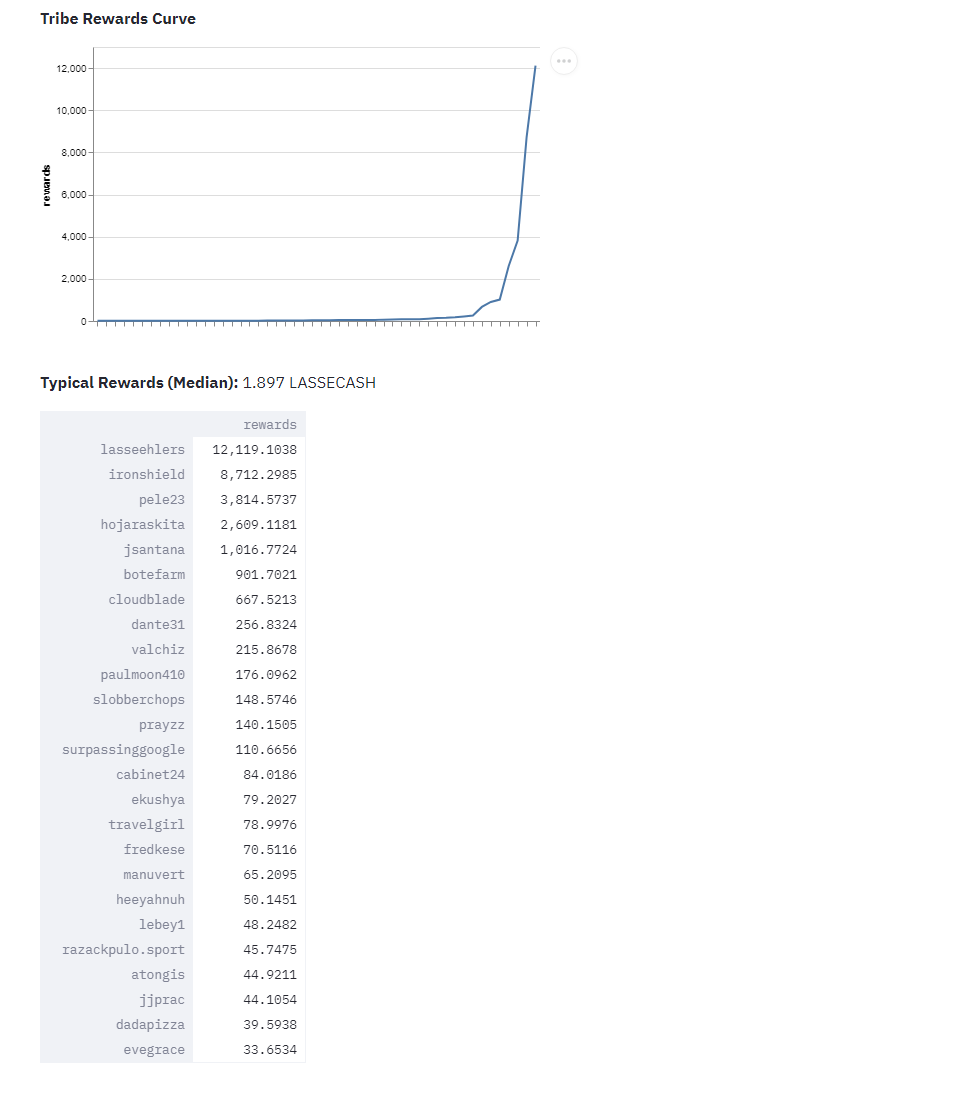 The distribution graph is a really powerful tool to visual how the distribution is for a particular tribe token. In the case above you can see there is almost no distribution at all.
The list of authors shows you the top rewarded authors but also gives you an idea how quickly the rewards drop off and some insight what a typical author gets.
---
Tribe Config
The final tool (for now) displays parameters for a tribe in one easy to look at interface.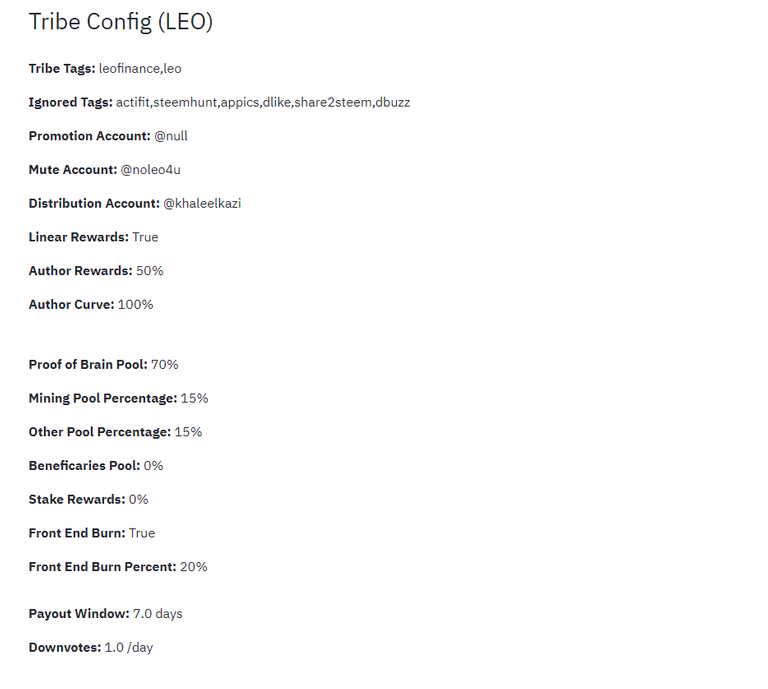 Want to know if a tribe has linear rewards or a burn for not using their front-end, this tool will answer it in under a second.
---
I haven't had a lot of time to add more tools lately, but I do plan on adding a few more over time. If you have ideas for new ones, just drop a comment below.
---
Securely chat with me on Keybase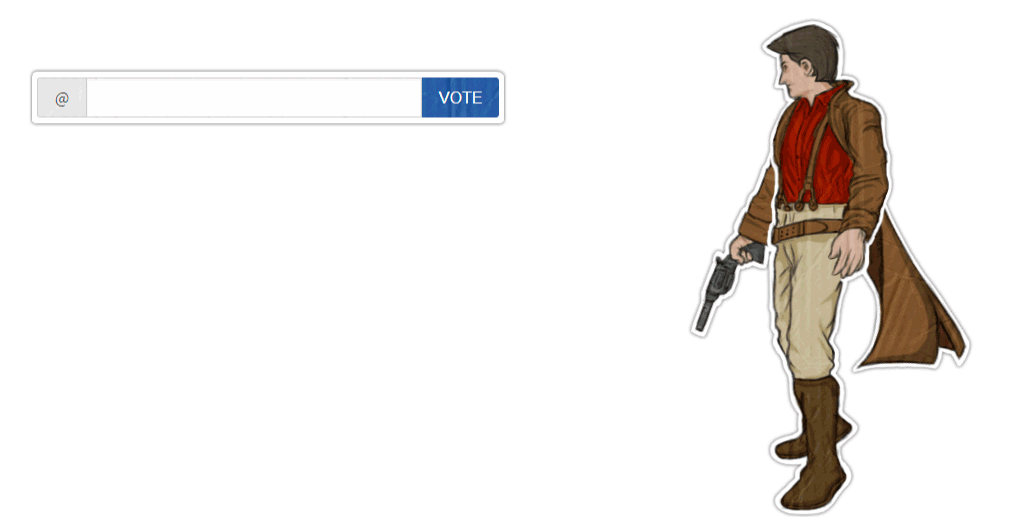 Posted Using LeoFinance Beta