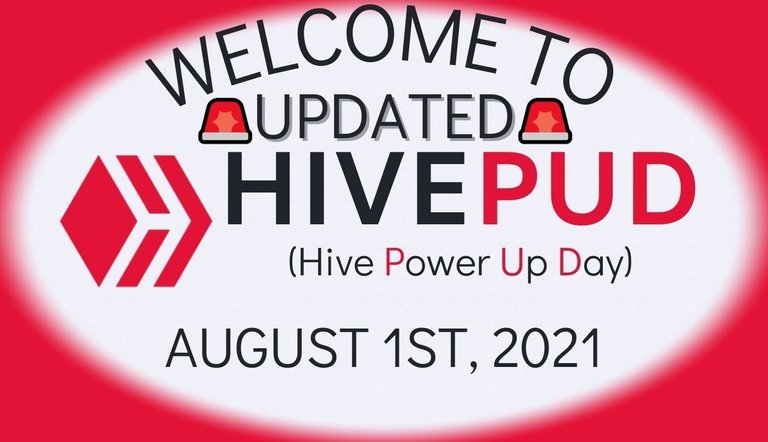 While technically in my little corner of the world there's still a handful of hours left in July (I'm posting this at about 8pm EST), #HivePUD for August 1st 2021 has already arrived in other parts of the world. If you want a super cool way to check if it's officially in your area according to UTC time (which is how the Hive Buzz badges are determined), be sure to check out the "new" (as of September 2020) Countdown Timer on the hivebuzz.me site, courtesy of the awesomesauce team at @hivebuzz!
TO CLARIFY:
If you want to qualify for the AMAZING Hive Power Up Day badge(s), your power up must happen during the 24 hours of August 1st, 2021 according to UTC time.
and/or
If you want to qualify for the #HivePUD prize pool, your power up and post must happen (according to criteria listed below) during the hours of August 1st, your local time.
The reason I added the 🚨UPDATED🚨 thing to the title is, as I've been saying in recent Power Up Day posts, I'm changing things up again a little, thanks in part to some awesome feedback I've received over the past twelve months. The details are in this month's announcement post, along with the news that...
I'm also keeping this as brief and to the point as possible, since my usual wall o' text posts have been a bit much to get through for some. I'm trying to find that balance between friendly and informative versus matter-of-fact and not-as-informative. 😄
What are the rules to win prizes for HivePUD?
The requirements are:
Your reputation must be above 39 and below 70.
Your total Hive Power (before the 1st) must be more than 100 and less than 8000.
You must power up at least 10 Hive on August 1st.
To be included in the winners list, you must meet all four requirements above. The order of the list (first place, second place, and so on) will be determined by the biggest PERCENTAGE of Hive powered up, not necessarily the most Hive powered up.
For more information, including the current list of prizes
Please check out the brief Announcement post from last week, which includes info about the new drawing being offered this month to people who power up & post, but don't end up qualifying for the prize pool because they didn't meet the other requirements.
For more information about Power Up Day in general, check out last month's Announcement post (soon to be replaced with a HivePUD FAQ).
Timeline Reminder
Power up Hive on August 1st 2021
Post about your power up on August 1st 2021
Unofficial winners list will be posted August 3rd or 4th (allowing time to correct for errors/omissions)
Official winners list will be posted on August 5th, after which sponsors will disperse prizes
Happy Hive Power Up Day, all!
Thanks to everyone for all you do to make our new blockchain space a home! Special shout out to @abh12345 for always graciously agreeing to help by sending me the raw data when the time comes - Asher, you're a ROCKSTAR! Here's to another awesomesauce Hive Power Up Day!
OH! One last thing - I know a lot of people like to use the blog thumbnail graphic from this post for their own Power Up Day posts, so here's another version of the one above without the "Updated" stuff on it.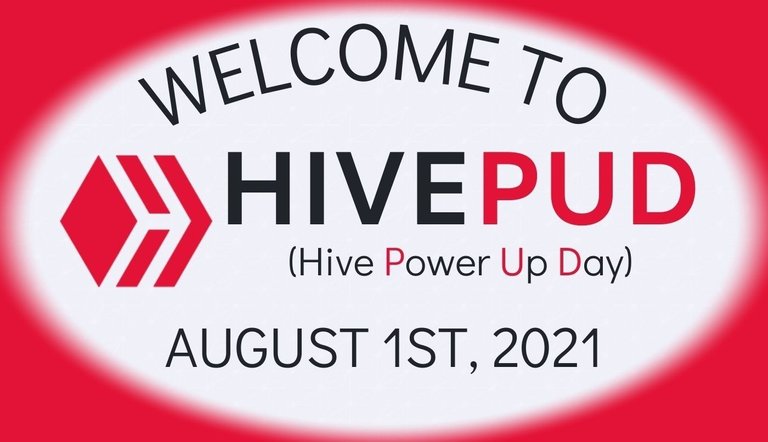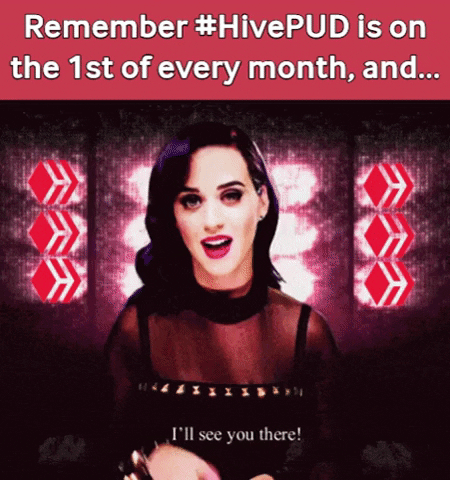 Image Credits: blog thumbnail created on Canva. #HivePUD GIF created using both Giphy and ezGIF.
 

Thanks for stopping by!
My posts may occasionally contain affiliate links. If you click through,
I might get a wicked small commission, with no extra cost to you.
My photographs are taken with my trusty Nikon,
sometimes utilizing my handy dandy tripod.
Blog graphics created on Canva
All words and images are mine (unless otherwise indicated),
and can also be found on my various social media sites.
Speaking of witch which...