Recently we have had proof after proof that the communities and DAPPs are the true heroes of HIVE Blockchain. What base layer should be doing is enabling these DAPPs to perform at their best. I saw @aggroed suggest cutting down author rewards to reduce inflation. This is an unwise move. One of the biggest strengths of all STEEM forks is we can distribute new tokens to masses i a way that is far superior to tipping or airdrops. If we can create enough engagement among the DAPPs, the demand will easily come.
Inflation was set to gradually reduce over 20 years (IIRC) and that should not be messed with. There are millions of dollars worth crypto staked based on the assumption that this inflation schedule will continue as promised. We cannot act like some central bank or government.
The above video comes from a collaboration with https://marketsquare.io When there are partnerships being made outside of our social media bubble, we can't remain ignorant about the massively powerful DAPPs we already have here.
I was thinking the same, why Dbuzz is not getting promotion as such. I mean I really have not seem some one making some nice post that "why they should use Dbuzz" - @phython
I said I will make a post and this is that post. I will get into few reasons why @dbuzz is such an amazing addition to bring in masses.
Take The Obvious Out of The Way
We all know that anything on blockchain is uncensored as it can realistically be
People are getting paid for posting
Anything that has to be mentioned about these two topics have already been said and preached across the internet and even in real life face to face communications.
@dbuzz is Gateway Blogging
Take the userbase of any social media. Most of them are not content creators there. They just like, comment and subscribe. Making long form original content takes time and effort. If the content require research, things become even more difficult.
Even in the case they create content, they are very unlikely to get a large amount of attention. Thus they have to rely on commenting for the most part to create engagement. @dbuzz can transform this experience into something much better.
When talking to new users, one thing I have realized more and more is that it is extremely easy to get them to post something on https://next.d.buzz after they have installed Keychain on their browser.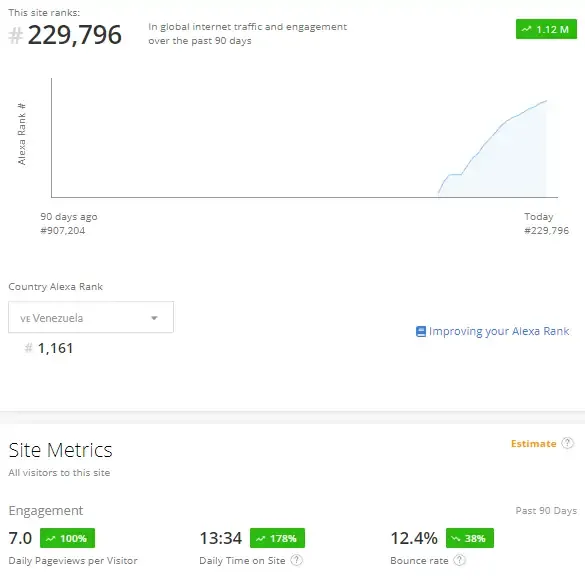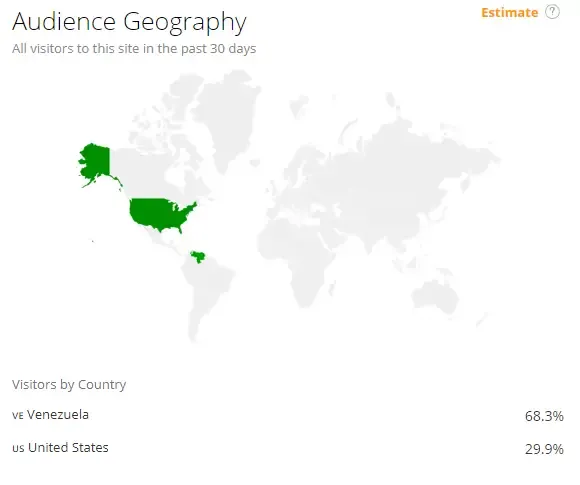 At the time of writing the is is how far various front ends had climbed in Alexa Ranking:
DBuzz - 1.12 Million
Ecency - 614K
LeoFinance - 471K
Peakd - 8.68K
HIVE Blog - 3.31K
Current Statistics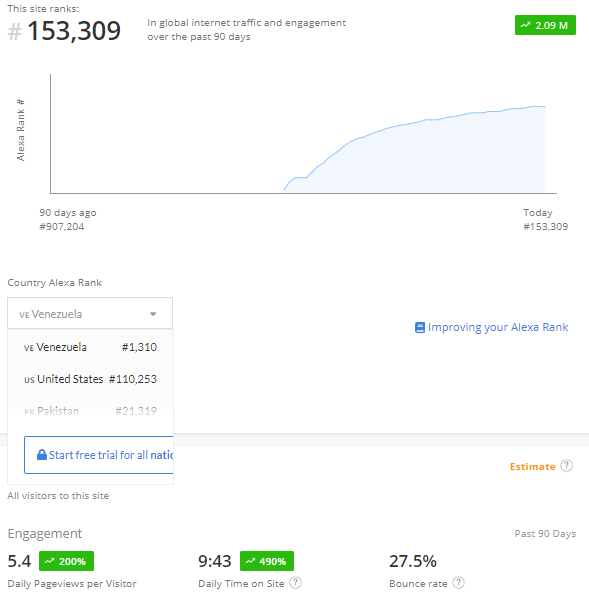 We are seeing more visitors coming from Pakistan. If we can get users from Pakistan, we can easily focus on India and Bangladesh as they have many similarities when it comes to audience demographics. The drop in page views, time on website and increased bounce rate could be a result of increased visitors.
Polls + Emoji + Video Upload
These are the three main ingredients missing form @dbuzz to become a complete competitor to Twitter. @threespeak intergration could work well. Still I don't see many video content creators on @dbuzz and you can always embed videos instead.
Polls would be the coolest addition IMHO. Emoji has been best implemented in @ecency Markdown already works making @dbuzz far more stylized and sophisticated than plain old Twitter feeds. I don't see people regularly use them in their Buzzes. Buttons to format the texts will give the hint to the newcomers that their Buzzes could be made to look so much better looking.
Try to make one good Buzz everyday. It will help DAPP rankings and that will lead to more organic growth as people star paying attention. Much of the social media DAPPs have very little userbase. These are the Social DAPP Rankings from https://www.dapp.com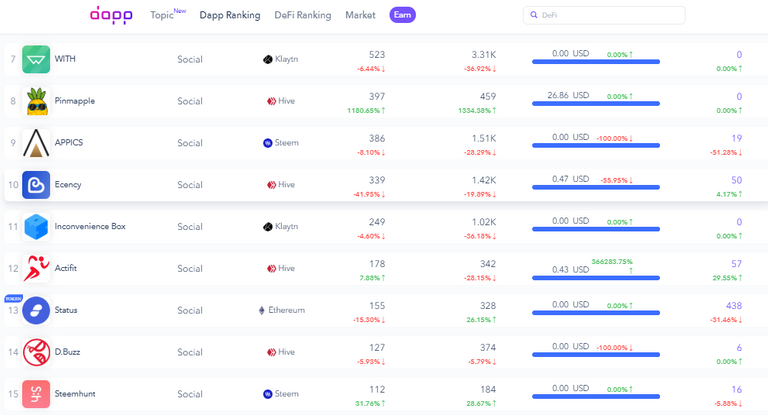 I couldn't find @dbuzz on https://dappradar.com I found some other interesting thing. @splinterlands is silently working on their ad campaigns: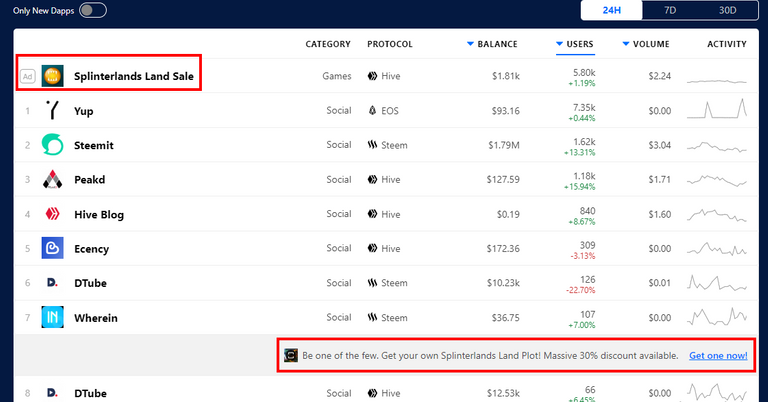 You can contact @chrisrice @jacuzzi @nathansenn for more information as they are the ones really involved with the project. If you could take anything from this article, remember to send newbies to https://next.d.buzz where it is easy for them to get started and feel welcomed and make one solid Buzz to help with the DAPP statistics.
Posted Using LeoFinance Beta