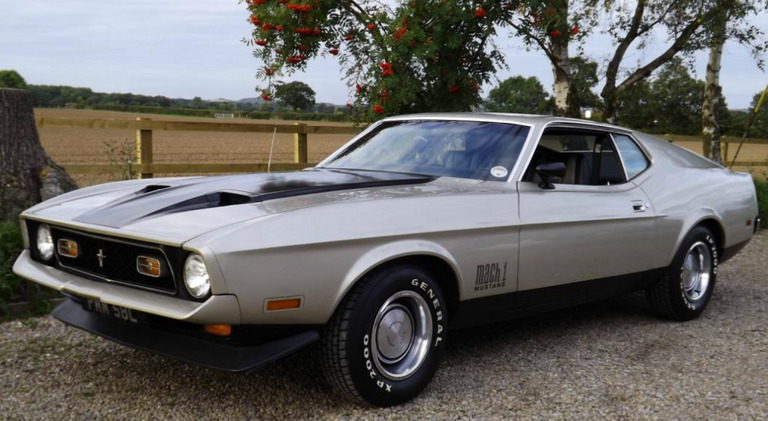 source
We all remember Eleanor, that famous vehicle that was a Shelby GT500 and that starred in the movie 60 Seconds but never existed.
At least not as one generally thinks: the 1967 GT500, a cult and collector's item. The car appears on the strip as a GT500, but it was never prepared or designed in this way.
The 1971 Ford Mustang Sportsroof was Eleanor?
Yes, Gone in 60 Seconds was a movie that featured a redesigned 1971 Ford Mustang Sportsroof. This car appeared with clear modifications to make the car look like a 1973. Yes, just before the generational changeover.
Differences between a Shelby GT500 and a Mustang Sportsroof
It used a longer hood and totally different rear racks. Obviously the version used in the original cassette mounted V8, but the power is not specified. This specimen was so successful that Shelby was invited to develop some units and put them up for sale.
Shelby Eleanor, the legendary car driven by Randall "Memphis" It was the car selected for the remake of the decisive film of the millennium.
This specimen was also the product of an aesthetic change from a different preparation. Basically, director Dominic Sena asked the Performance team and Chip Foose to develop a car.
And to achieve this, a Ford Mustang Fastback was used with parts commissioned from Shelby to make it look like the '67 GT500.
The good news is that to date it can be ordered from Unique Performance. Well, they are developing one or the other unit in versions called Shelby GT500E. Ranging from 325 horsepower to 575 hp
These examples are mounted on 1968 Ford Mustang and chassis with Fastback bodywork. And modified practically everything.
These are collectibles, but they are not original. Finally, 9 vehicles ordered from Unique Performance went to the film. Some of which were auctioned and others were destroyed during filming.