Now, today's Bond car is ideal if you are a family man, just like me.
In 1997, James Bond was on his 2nd BMW (car). I remember being quite young, and very excited because I really love the car Bond had.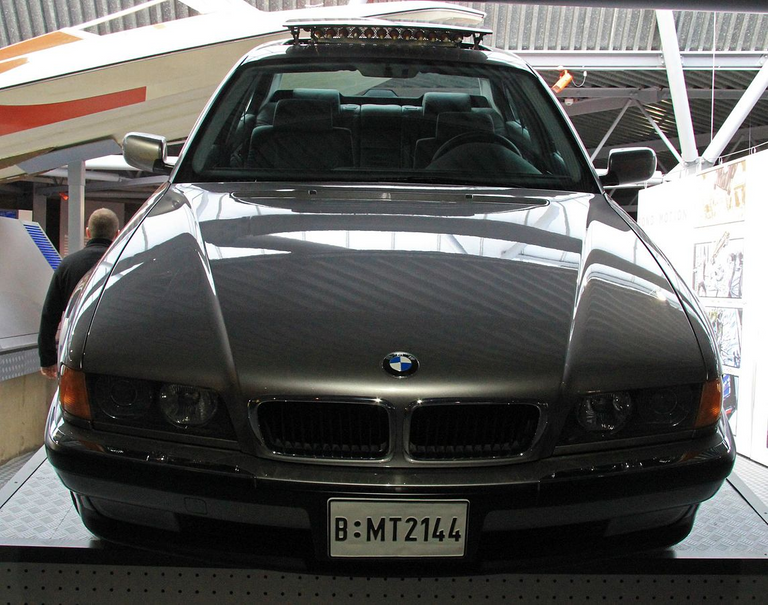 Photo by:Karen Roe from Bury St Edmunds, Suffolk, UK Link-
His second BMW Bond car was an E38 BMW 750iL, used in, 'Tomorrow Never Dies'.
In 1994, BMW said goodbye to the stunning BMW E32 7 Series (which was the 7 series BMW fitted with a V12) and said hello to the ultra-modern E38 BMW 7 Series. These cars had so much tech that even NASA was jealous.
The 7 Series has been in many movies, including, The transporter and бумер,
Thou there are loads of movies which feature this car, it was Bonds 750iL which was the most impressive.
Bonds BMW
Bonds 750iL is finished in a colour called Aspen Silver and had M-parrelle alloys. Its also had many gadgets such as:
Tear gas protection
Electric shock protection
Fingerprint-protected safe
The car is remote controlled with his Sony Erricson Phone.
Rocket launchers which come out of the sunroof
The car is remote controlled with his Sony Erricson Phone.
Tyres which would repair themselves if they had a puncture
Caltrop dispenser which would dispense from the rear bumper.
A cable cutting device popped out the front of the BMW badge on the bonnet.
The car also had BMW's Top of the range 5.4 litre V12
Cheapest 750iL for sale
I am very surprised how much the prices of these have gone up recently. I remember when they were down to £5,000. The cheapest now is at £12,500 for a green 1998 750iL with about 80,000 miles on the clock.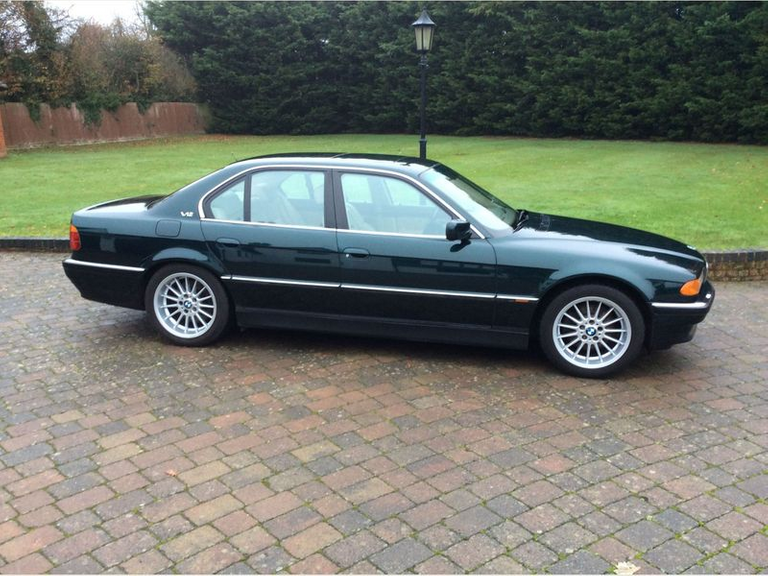 The later E66 760li is much cheaper, starting at only £6250 for a 2004 760li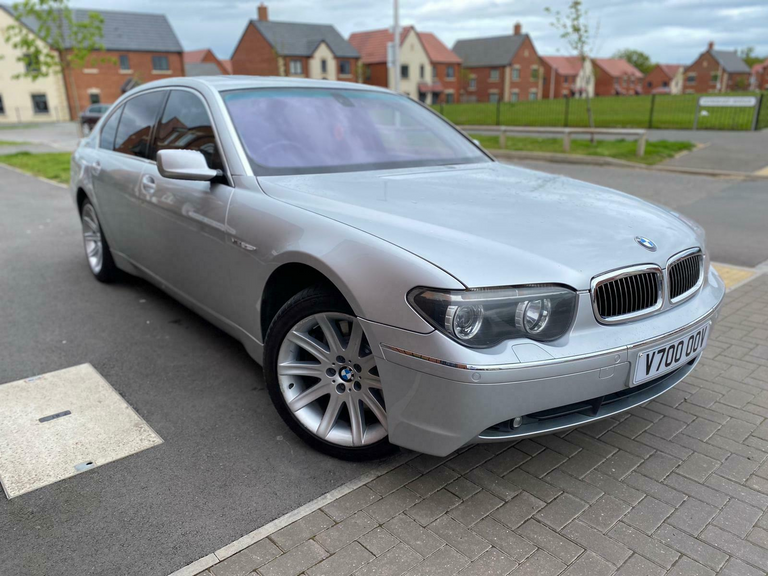 Cheapest E38 7 Series
The cheapest E38s are the 1994/1995 730i. They are a great car for the money, the cheapest starts at about £1500, with 140K on the clock. It will need a bit of work doing too it. They are going up in price now.
Cheapest look alike (but not a 750il
I was very surprised to see that there were no aspen grey 750iL with the M-parrelle wheels on, and also, there are no aspen silver E38's for sale at the moment.
I have found one car thou, which is a different silver, but a short wheel base version. Plus also its M-sport which makes it look stunning.
What do you think of this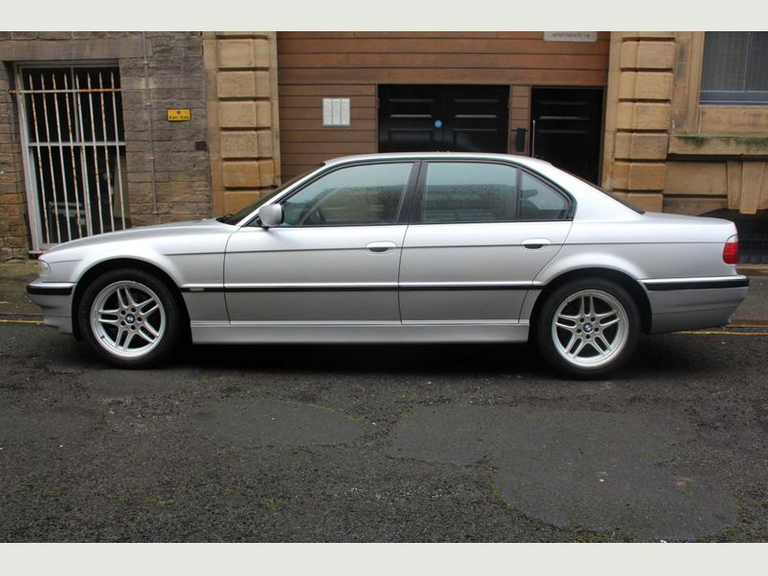 It is a 2001 728i sport, and if I were to buy another E38 for daily driving, something like this is what I would choose. It is up for sale for £6,450.
Ok, so it doesn't look like bonds, but I think it looks stunning and looks fresher than the bond car.