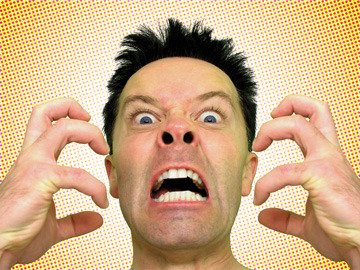 Image by Kay Kim
In the truther community, I often hear people expressing a desire for everyone to "wake up." This is typically either expressed in a tone of optimism (more and more people are waking up) or despair (people are just going along with the program like zombies, nobody will ever wake up).
I get it. It's a natural human desire to want others to share your values. And in this case, the stakes seem exceptionally high.
I'm also lucky enough to live in a country that is still very free compared to most of the world and to be surrounded by other awake individuals. I do get a glimpse of the "other side" through phone conversations with my parents, who talk endlessly about the findings on the latest varient and which of their friends has the shot and why haven't I gotten it yet?
If I was inundated with these types of conversations all day every day, I'd lose my mind.
So if this is your daily reality, I feel you.
And for a long time, I had that desire for everyone to "wake up."
But eventually I realized that while, yes, it would be nice if it happened, putting your energy into it is problematic for the same reason that savior mentality is.
With savior mentality, you're waiting for some politician, celebrity, whistleblower, light warrior—anyone, really—to say the magic word, and then suddenly all the mandates will be dropped and Gates and Fauci and all the other scumbags will be marched off to prison and all your friends and relatives who wrote you off as a crazy conspiracy theorist will be begging for your forgiveness as they now recognize how right you were all along.
First of all, in both cases, you're placing the power outside of yourself. Second, you're focusing on the future (when everyone wakes up, then such and such will happen) instead of you can do now.
I heard one woman say that when something like 30% of the world wakes up, we as a humanity will elevate to the 5D. I happen to respect this woman, but come on. What the hell does that even mean, and why this particular percentage (as opposed to, say, 42%)?
Yes, it's validating to be surrounded by others who share your views and infuriating when you describe something that seems like kindergarten logic to your friend or family member and they just don't get it.
But part of this journey called life is following your own path, defining what's true for you (which may change on a daily basis), and honoring your truth, regardless of what anyone around you is doing.
It's much like the path of an artist in that you must trust that others will connect with what you're putting out, but in the act of creation, you can't be concerned with anyone else's opinion.
In fact, this desire for everyone to wake up is basically operating from the same principle as people like my parents who want everyone to be have all their shots and parrot whatever the mainstream media is saying (oh, but only NPR and the liberal media, none of that FOX/fake news!). In short, it's saying, "I want everyone to be like me."
Kyle Cease captures this idea really well in this video:
He also brought up a new angle I hadn't thought of—how this desire also has an element of codependency to it. In codependent relationships, we want so desperately for those we care about to see our perspective and intentions exactly as we see them, to be on the same page, to "get" us.
When we feel validated and aligned, we're on top of the world. When we feel misunderstood and in conflict, we're a miserable wreck.
Hell, I should know. I was in one of those relationships for years! And even still, when my mom triggers me, at the core of it is my feeling that she doesn't "get" me.
Honestly, she has never gotten me and likely never will.
And now, I'm ok with that.
Earlier today, I had an interview with a student I was writing a profile on for my job, and it turned into a bit of a counseling session. He felt misunderstood and alienated by his peers.
I totally got it. I felt that way too for a good part of my life.
I tried to reassure him that it would pass.
And truthfully, it does pass. But it's not like some switch is flipped and suddenly everyone gets you.
First, you tune into yourself, and slowly others will start picking up on your signal and coming over to your side of the room.
In the same way, if you stay true to your vision of a new world (whatever that means for you), you'll naturally start gravitating toward others who are in alignment. But before that starts happening, you remain committed to your vision. That's called faith.