Saturdays are important to me. Not only because it is my rest day, but also because I get to spend longer time with my wife and my dog, Nugget. I usually get too exhausted during the week due to work-related activities so I always look forward to the weekends. Who doesn't?
A few days ago, it was announced in our church that we will be having a special activity with a guest. He is one of the grand finalists of Pilipinas Got Talent, a talent search in the Philippines.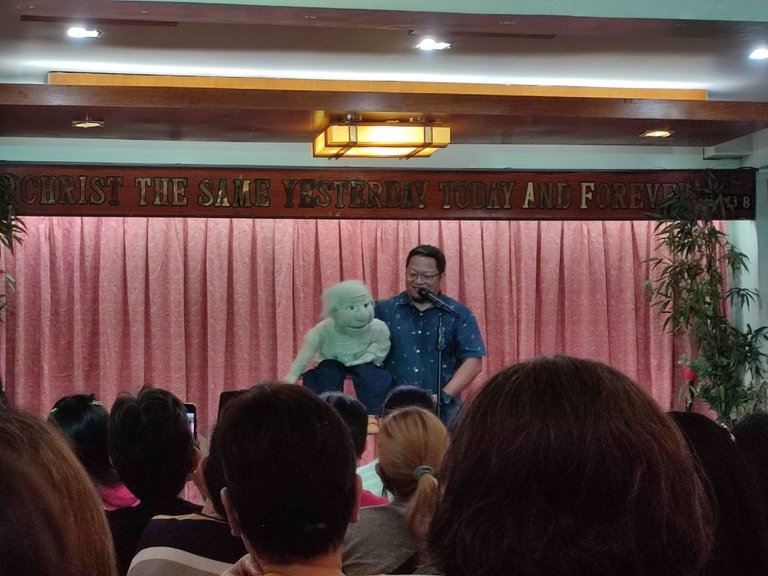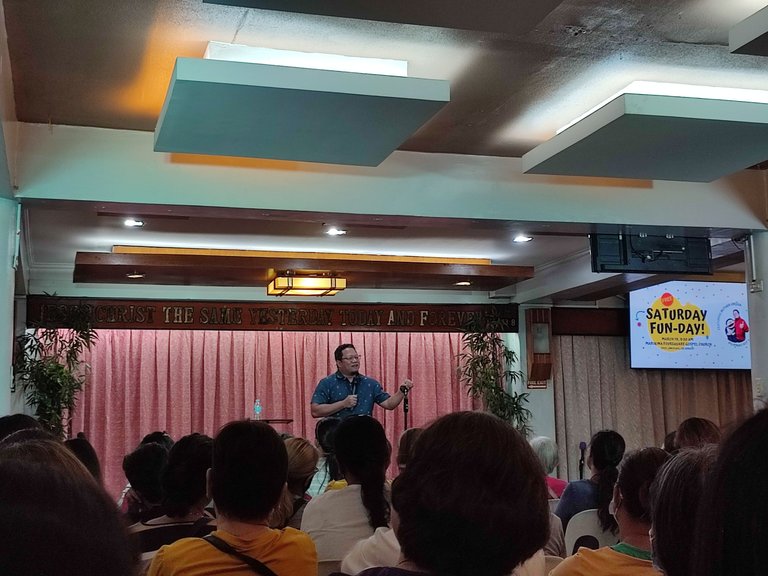 His name is Ruther Urquia, and aside from being a speaker and a social media personality, he is also a ventriloquist. A ventriloquist is one who plays with puppets and makes them seem like they were conversing.
Usually, Ruther brings his puppet Titoy to his shows. Titoy is meant to entertain children. However, he brought Lolo Teddy during his time with us. Lolo Teddy, as he introduced his puppet, is a marriage counselor. He gives advice to couples on how to preserve and spice things up in their marriages, albeit humorously.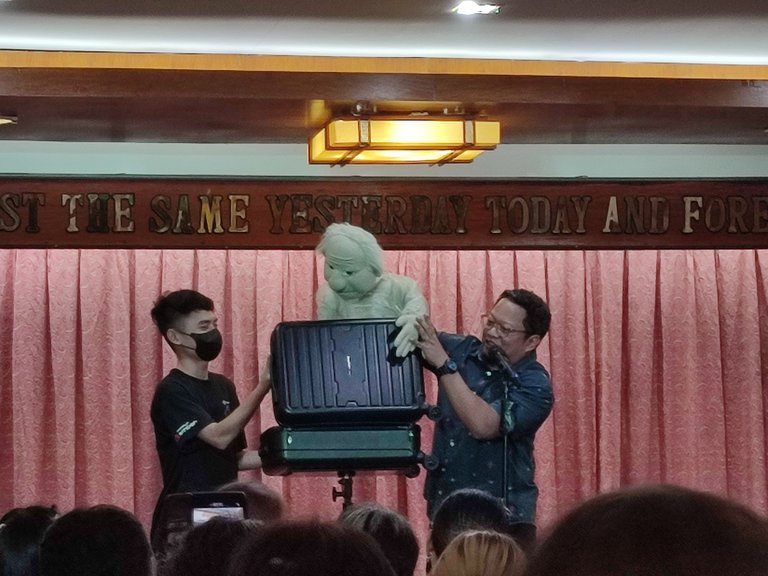 My wife and I attended the activity. It was meant for couples, and we learned a lot! Of course, we laughed a lot too! We learned that as husband and wife, we need to both love and respect each other, and he gave us practical ways how to do so.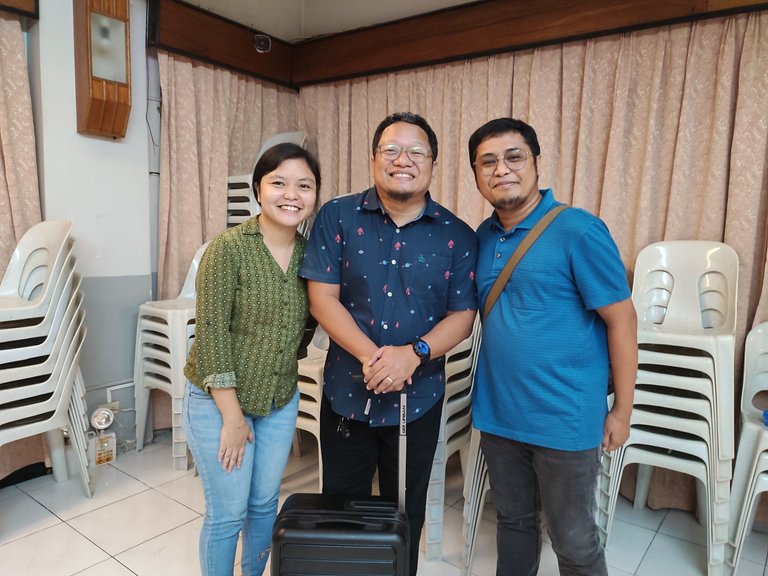 After his talk, we approached him and took the opportunity to have a picture with him. We are glad that even though Ruther was already preparing to leave, he obliged. In fact, there were several couples who asked for a photo with him too!
The day did not end yet. After a quick rest, I accompanied my wife to Good Shepherd Multi-Specialty Clinic for her Annual Physical Examination. The good thing is the clinic is less than half a kilometer away from us. However, due to the pandemic restrictions, only the patient is allowed inside the clinic. I had no choice but to wait outside.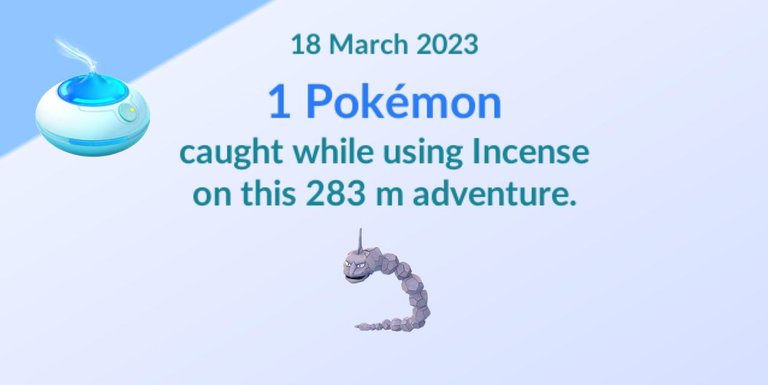 While waiting, I amused myself by playing Pokemon Go. When I got bored with playing, I brought up my book. People who know me are used to seeing me holding a book. I always bring something to read for times like that!
Later that night, we attended a birthday treat to our pastor. Our young couple's group organized a special activity for her to appreciate her contributions to our lives. We had games, and in one game our group won Php200! It was fun!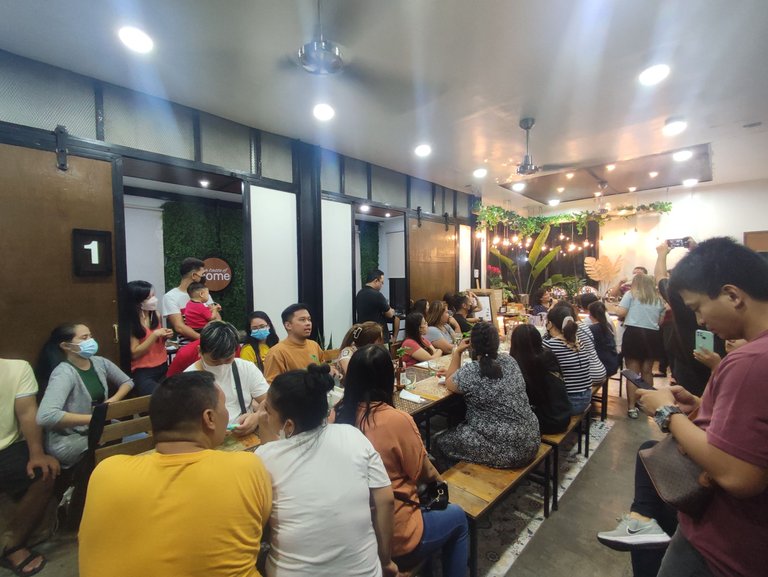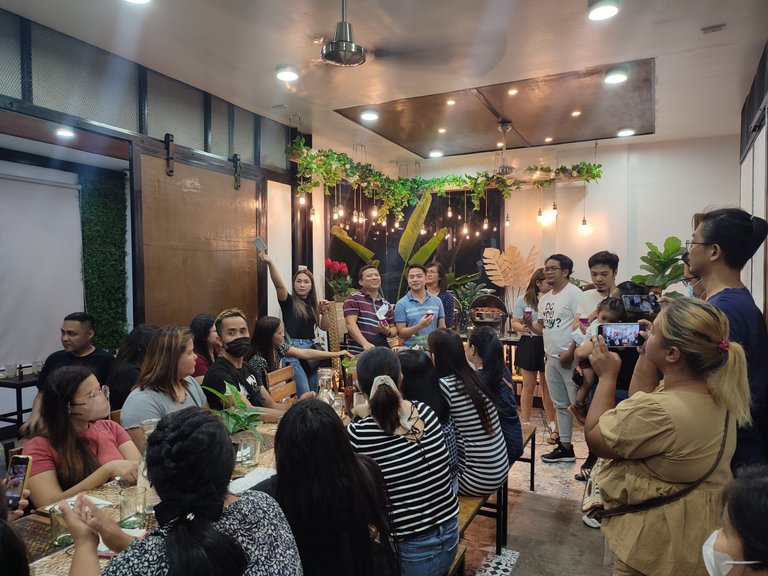 She told us that she appreciates events like that when she gets to listen to sort of "eulogies" while she is still alive and able to hear them. Well, I agree. Who would need appreciation when you are already inside the casket? We capped the night with food. Of course, it wouldn't be a birthday without food!
We serenaded her with the song "You" by the Carpenters. If there's one thing I know about my pastor, it is her love for music. So we made sure we gave her not just prayers, food, fun, and laughter, but also something that is close to her heart - a song.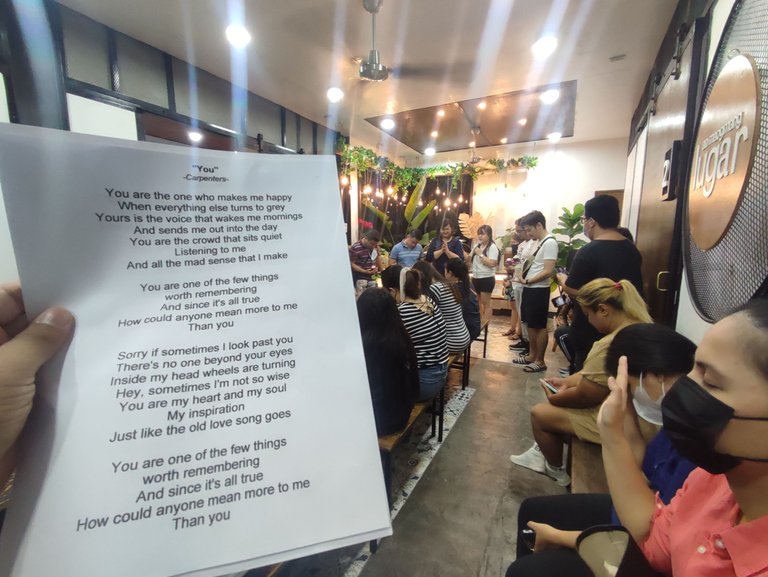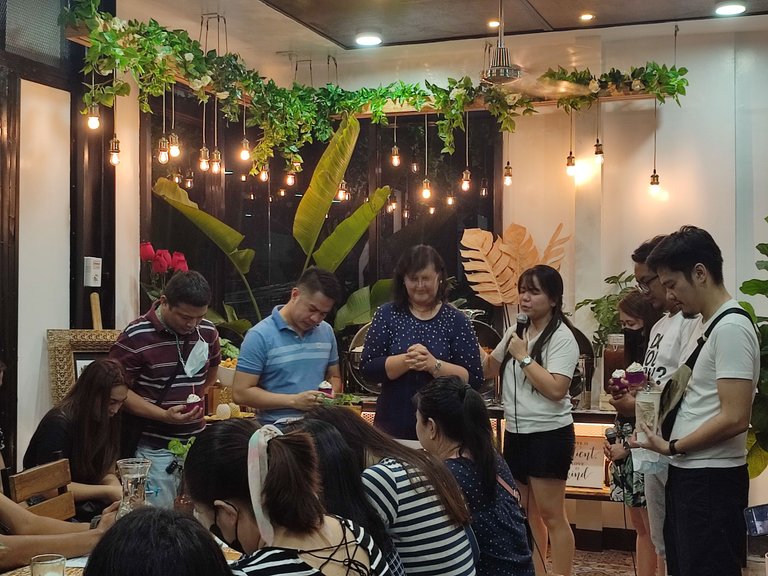 It was an eventful Saturday. Weekends are something to look forward to!