Before the year ends, I'd like to share one of the best weekends I've ever had in 2022. It's the Christmas weekend!

In my previous post, I mentioned that my Christmas is going to be simple and quite silent since I didn't have any plans and it'll just be a small celebration with my parents and Arashi. My aunts and cousins who usually spend the special day with us decided to not come this year for some reasons.

However, a couple days before Christmas Eve (December 24th), my cousins Nicole and Godwyn tried their hardest to convince their parents and allow them to come. And so, they got the permission they needed!

Nicole, who is a college student, arrived on the 23rd while Godwyn, who is a 7th grader came on the 24th together with my aunt and uncle. My aunt and uncle went home on the same day, though, because they had to do some stuff at home. So yeah, my favorite cousins Nicole and Godwyn celebrated Christmas with us!!!!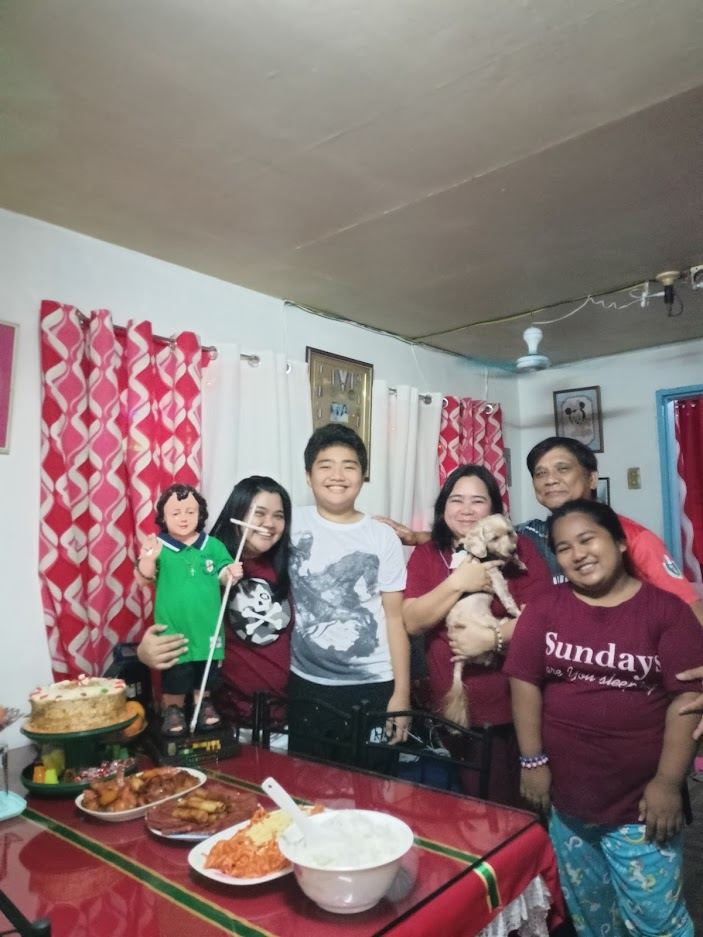 This was taken during our Christmas eve dinner. :)


On the 24th, Saturday, we started preparing our Christmas eve dinner. Mama cooked some dishes while I made some stuff for dessert. It was quite a busy Saturday, but since my cousins are there, we were able to get some extra help for the preparation. :)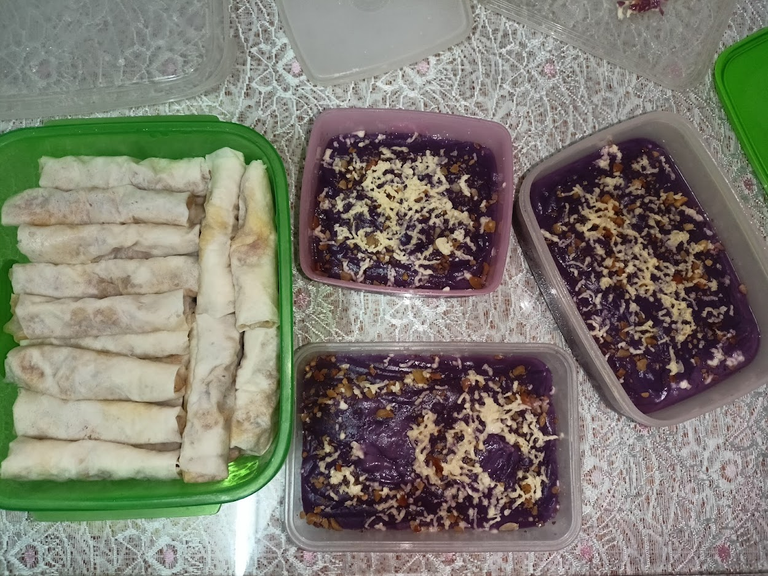 Nicole's mama made us some ready-to-cook lumpia and ube maja. I love her lumpia so much, so I'm so happy to receive this. We ate most of it during lunch and we also gave some to Godwyn's mama for them to cook during their Christmas dinner since we're celebrating it separately.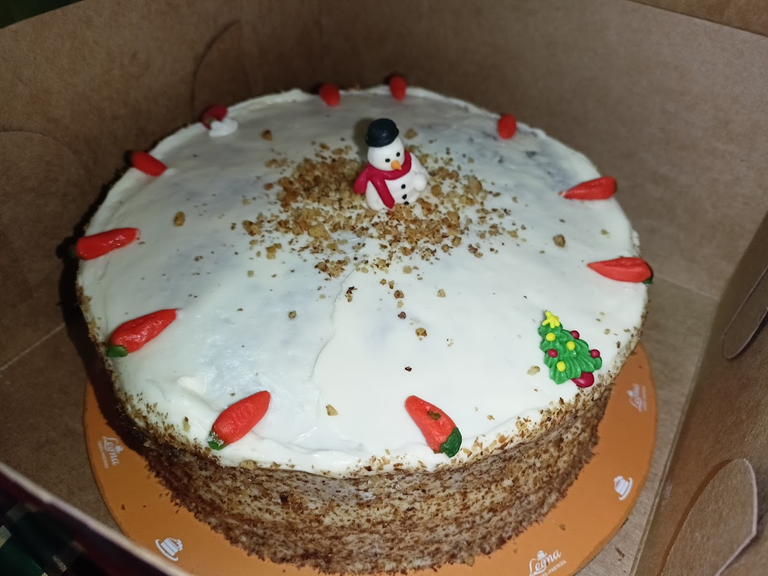 My male bestie, also came last Saturday with this yummy carrot Christmas cake from Leona. It's one of my faves from that cake shop, so it made me really delighted. It's been ages since I had their carrot cake, so I'm so grateful to my thoughtful best friend. His wifey had to work that time, so it was just him... but we're able to bond this week, too. :)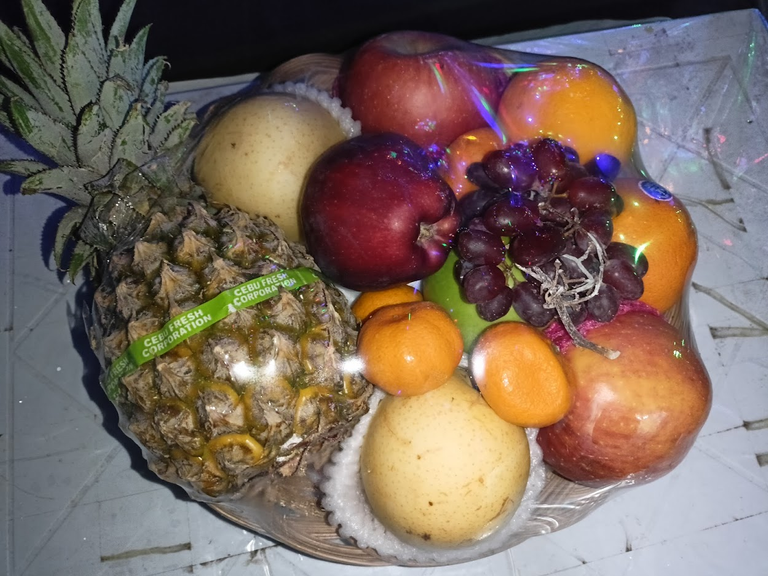 My adopted sister also came to celebrate Christmas with us. She's already working and brought us these fruits. She told her parents that she wanted to spend Christmas with us and will spend the New Year with them, to which they instantly allowed.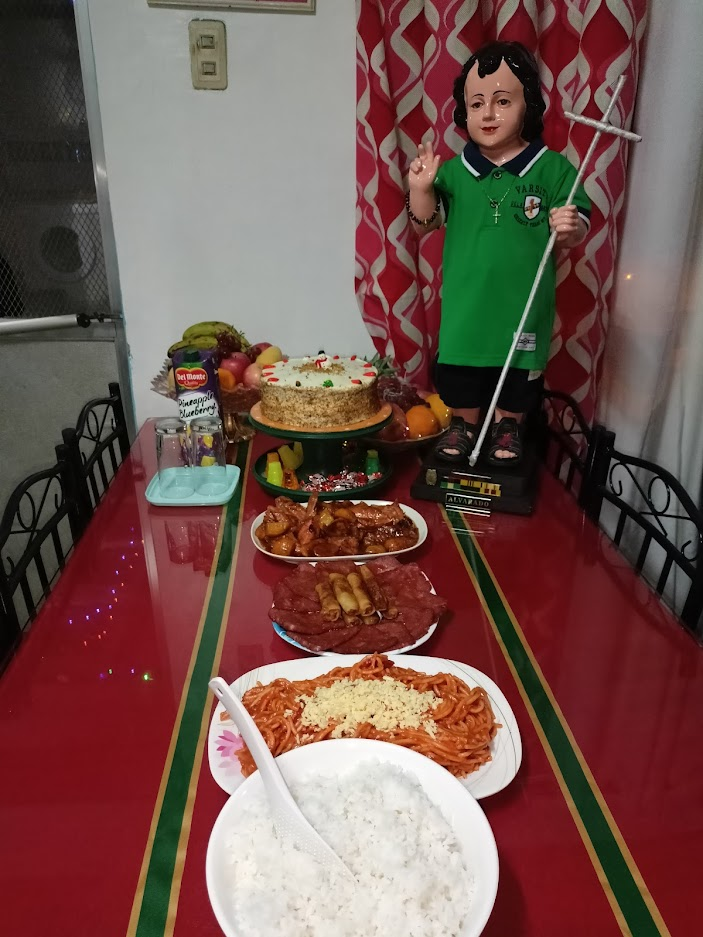 Our Christmas dinner was set later that evening. :) Let me show you what we shared during that special night. :)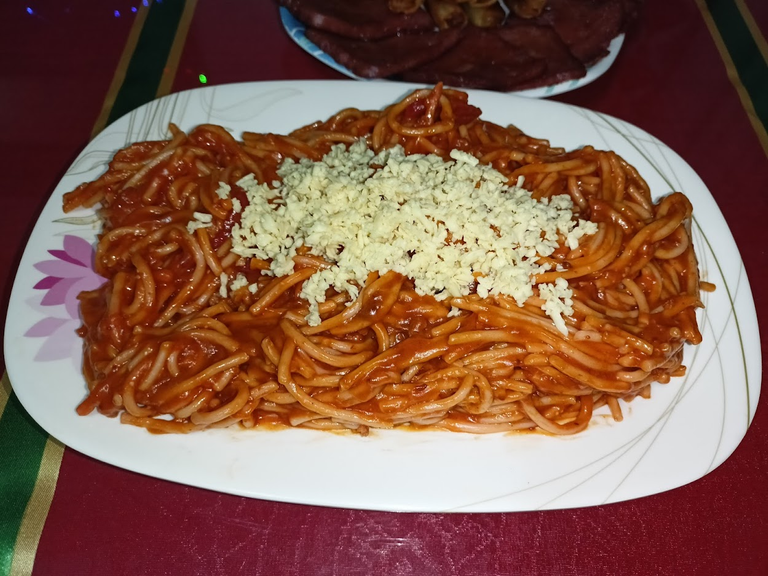 Mama's spaghetti <3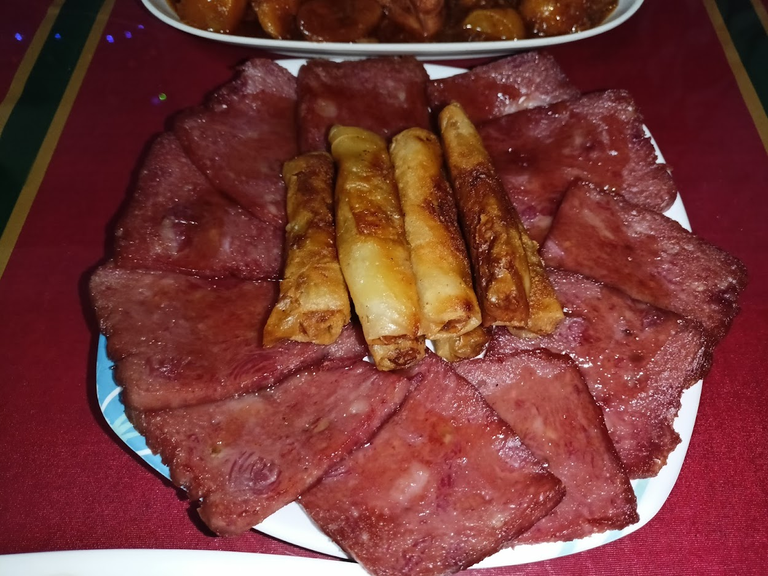 Ham and lumpia
Mama's Chicken Estofado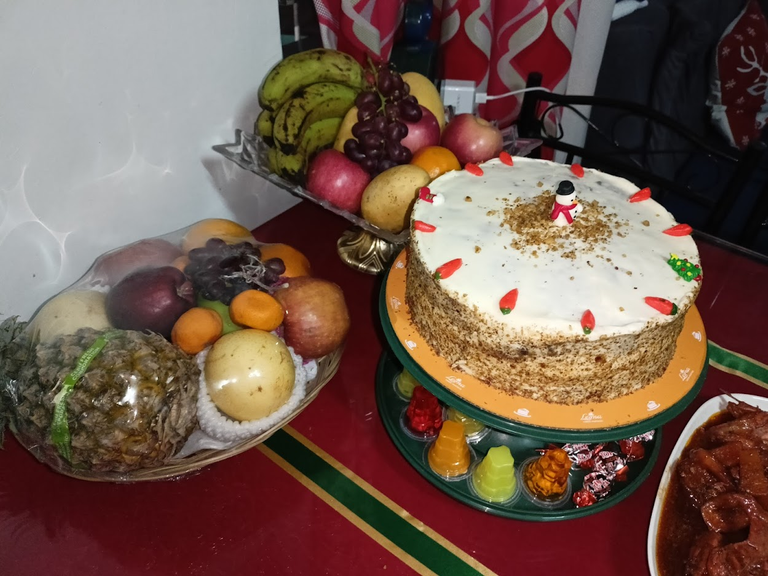 Christmas cake from bestie, chocolates and snacks and lots of fruits <3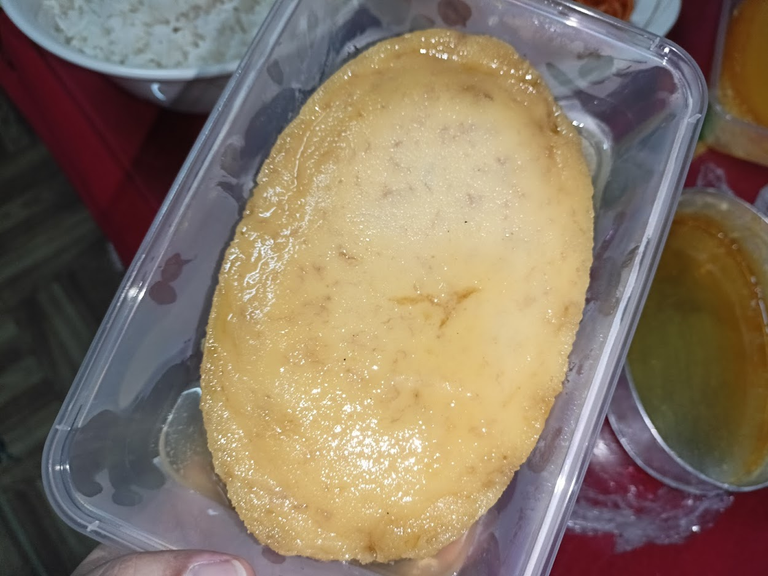 Banana flan I made :)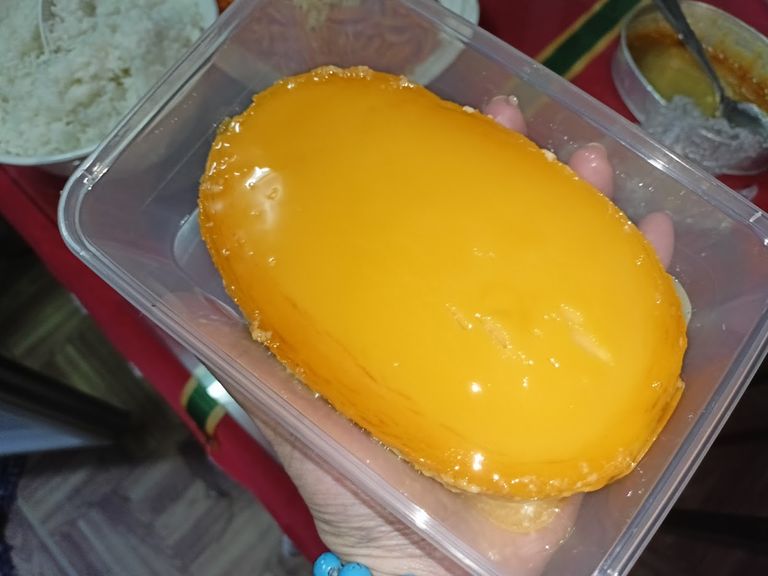 My Leche flan. :)
I prefer banana flan, but people around me have sweet tooth, so I made leche flan per their request as well. hahaha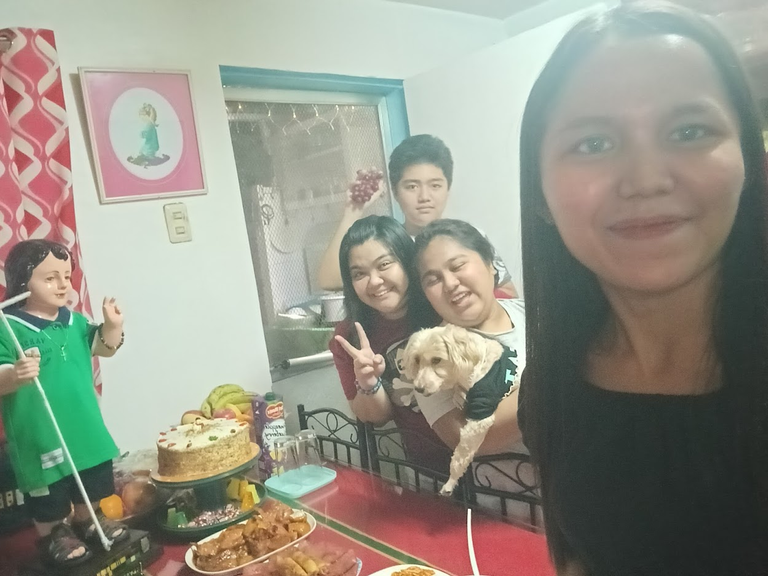 with Henan (my adopted sister), Nicole, Godwyn, Arashi and the celebrant <3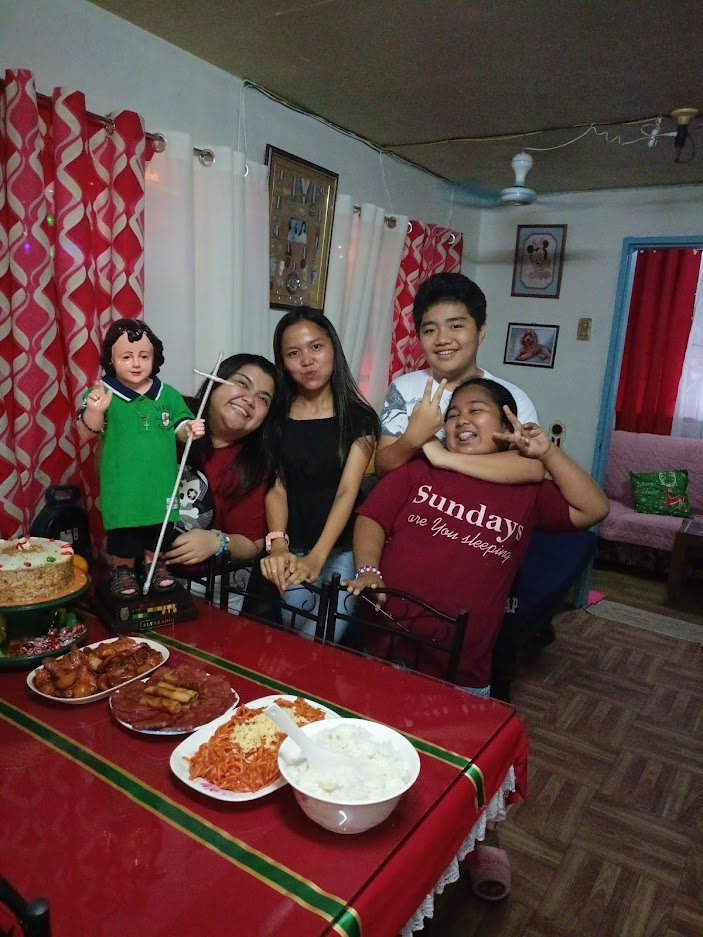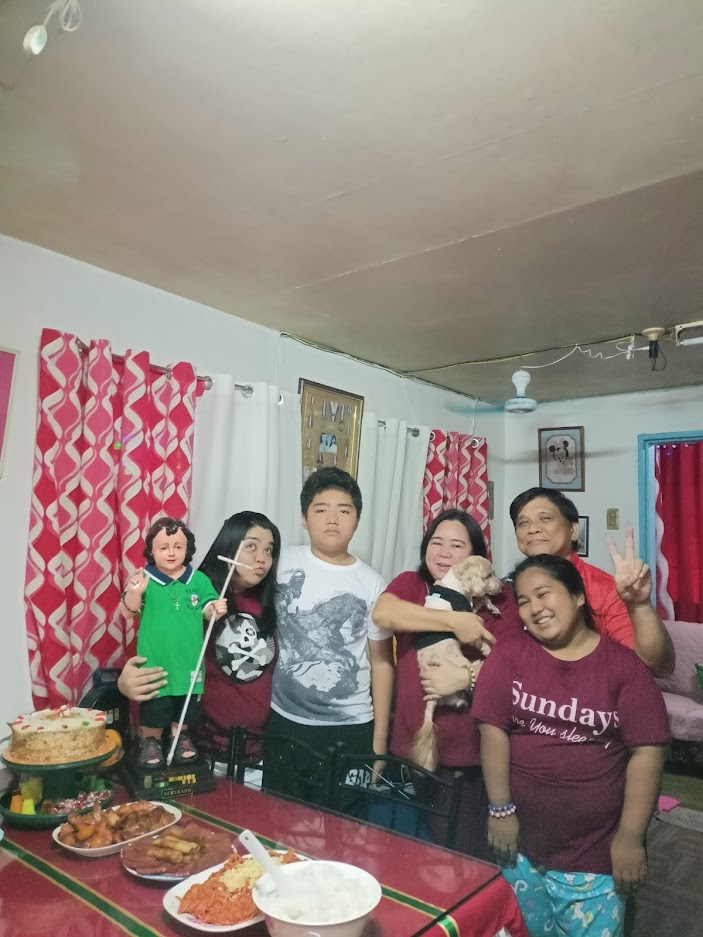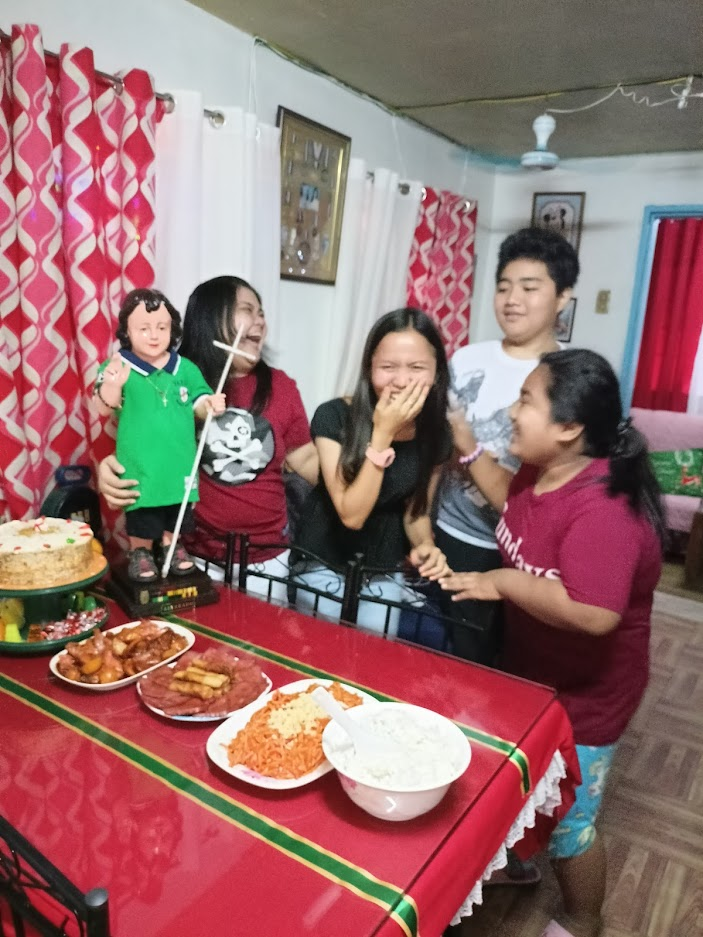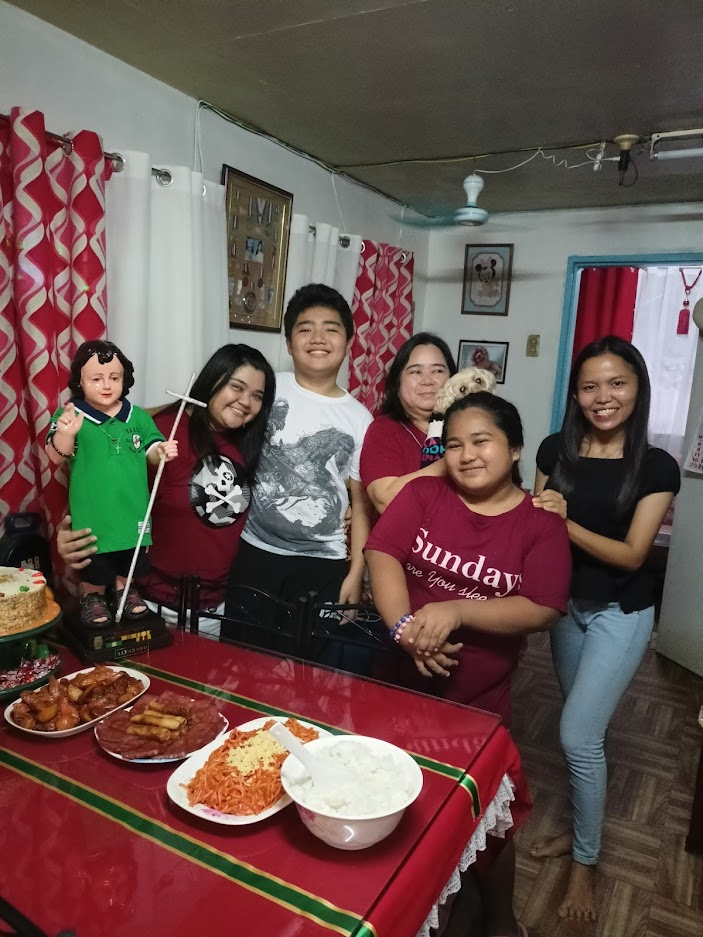 We actually took a bunch of photos before we had our dinner. It was very fun and memorable. The simple food became extra special when shared with lovely humans like them. :)

Later that night, while waiting for midnight, we did our usual bonding activity. My cousins, sister and I watched some horror and thriller films. I forgot when it started, but whenever we spend Christmas together, it's always in our to-do list.

We watched the second movie of Escape Room and the first movie of The Fear Street. Based on how many times we shouted while watching, we are going to flick that person's forehead... and as expected, Henan and Godwyn got the most flicks.

Nicole and I are at an advantage since we are both horror/thriller junkies. hahaha We greeted each other, prayed, ate , sang and danced at midnight. We had our mini party at home.

On the 25th, Sunday, it was time to give joy to the kids in our community. Christmas is the season for giving, so we asked the kids in our neighborhood to come over and we gave them some snacks.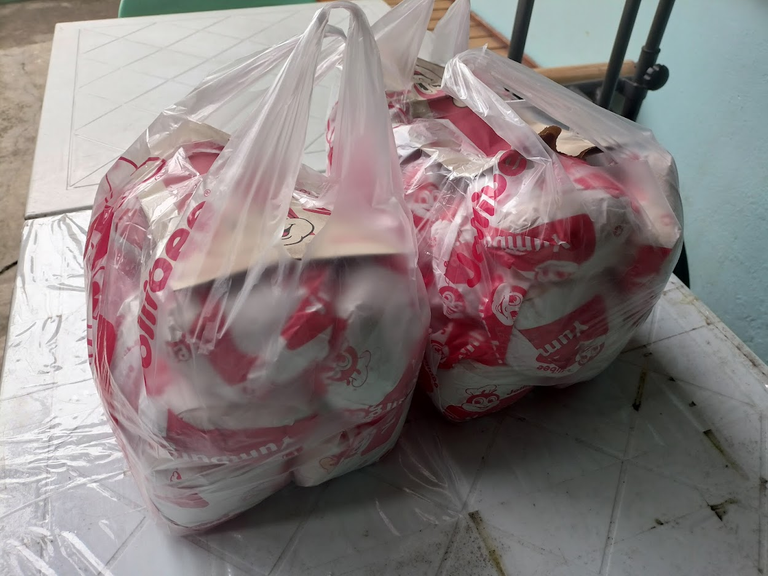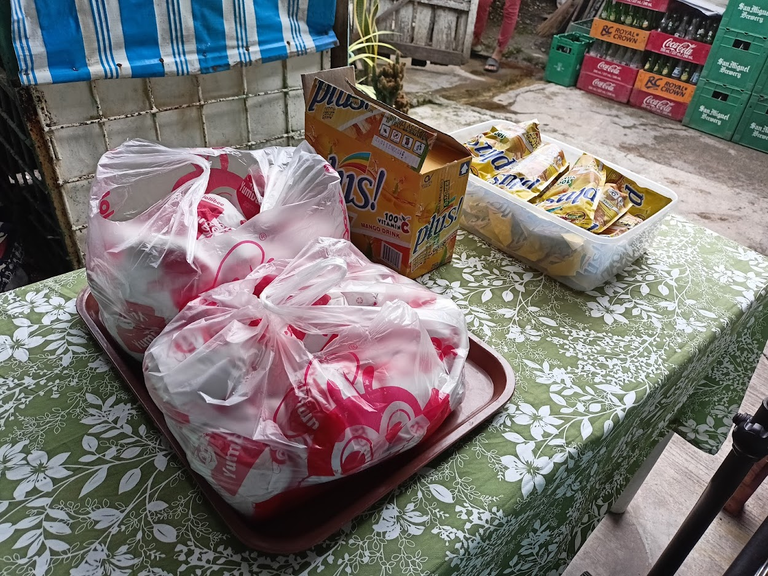 We bought some Jollibee yumburger and mango juice for them to share. My younger cousins and sister happily and excitedly helped in distributing the snacks.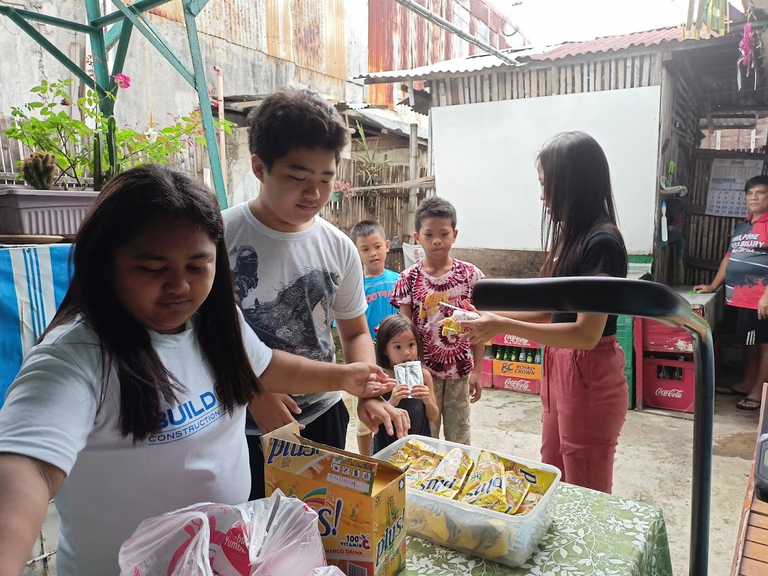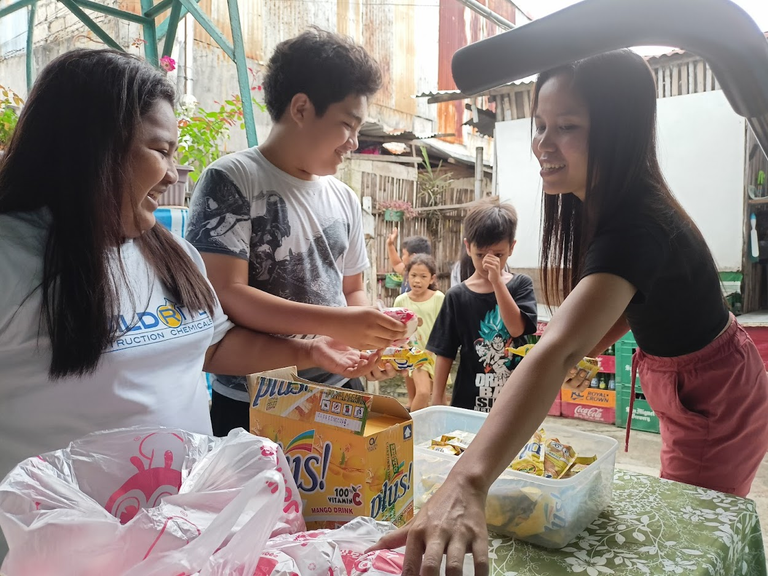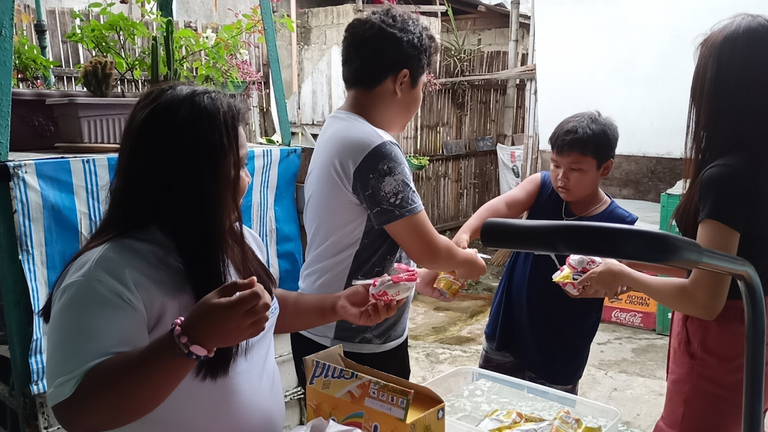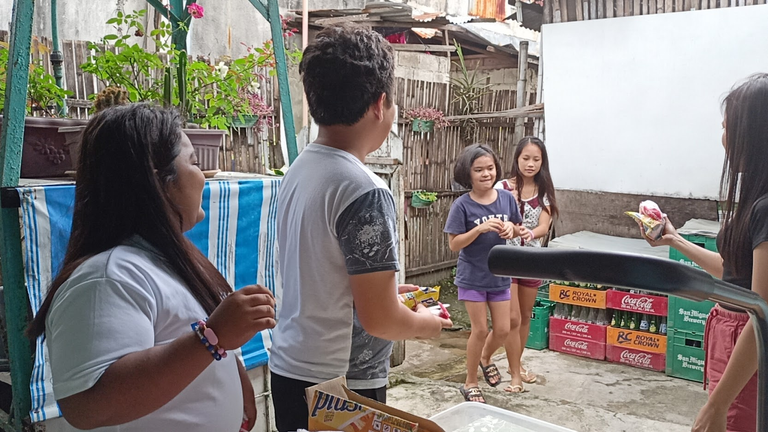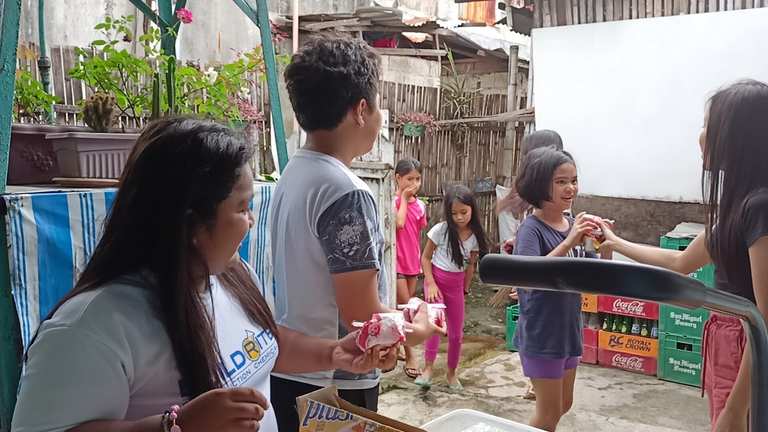 My sister had to work and attend her job's Christmas party the next day, so she went back to her apartment after eating our share. Later that Sunday night, my older cousin from my papa's side of the family came over.

We had dinner together and we spent the whole night playing mobile games. lol Godwyn and I are used to playing mobile games, while Nicole and my older cousin are beginners, so we had to teach them some techniques. It was pretty enjoyable!

My Christmas weekend ended with a full-stomach and an extra happy heart... thanks to the special people who I was able to spend it with. :)

My cousins already left yesterday, but we had a final bonding in Nicole's place. I'll be sharing it in another post some other time. :) My New Year weekend won't be as exciting as last week, but I'm looking forward to spending it with my parents and Arashi. :)

Have a lovely end of the year everyone!!!!! See you next year! :D