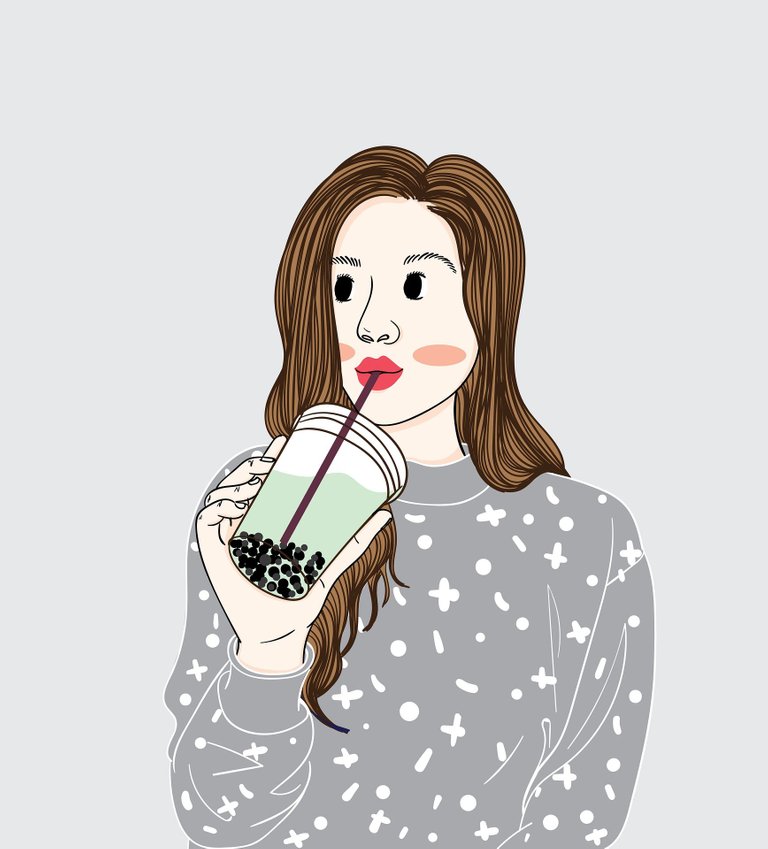 **
'Why is it that when FATE is the topic, everyone always connects it to love? Is fate only about being in love? Can't it be about standing in front of a food stall, listening to your growling tummy's desire to devour every food your eyes could see, and convincing your brain to, finally, make the decision which to pick?'
Garian pouted at the sight of corn dogs and unique blends of milk tea. She was torn between parmesan and potato corn dogs while debating with herself whether she should go for either cheese Brulee or oreo.
"Life's hard, isn't it?"
Pissed off, Garian turned a hundred and eighty degrees to face the invader of her tough decision-making moment.
"And who are you?" she asked without removing the pout on her lips.
"That's not important," the old man said. He smiled at her, showing his tobacco-stained teeth. "What's important is that whatever you choose should make you blissful."
She sighed because she knew the old man was right.
"We don't choose our fate; it chooses us," he said once more. "Don't mind me. I'm old, and sometimes, I blabber nonsense."
"Are you hungry?" she asked. She scanned the man with sympathetic eyes. His torn clothes were smudged with street dirt and some few-week-old scabs. He smelled of stinky fish and salty sweat. His bare feet screamed pain through the thick layer of his cracked soles.
"I'll have two mozzarella corn dogs and two cheese Brulee milk tea, please," she handed her payment and beamed at the old man. "Will you join me, sir?"
"Who am I to say no to a blessing?"
They waited for the food to be served and began digging in when the staff gave it to them. But just as they had started, Garian's phone rang. It was her mom, asking her to come home soon.
"I'm sorry, sir. I have to run."
"It's okay, dear. Thank you for these." The old man raised the food and drink as he bid her farewell. He watched her as she hurried to the nearest bus terminal.
"I think I found her," he murmured and left the food stall with a smile.
**
Garian reached home but was welcomed by their messy house.
"Mom?"
She tiptoed to avoid the shards of some broken glass scattered on the tiled floor.
"Garian?" Her mom rushed to and hugged her—horror on her face. "Thank God you're safe!"
"What do you mean, I'm safe? Should I not be the one to say that?"
"I'm fine. That's for sure. I was just worried that something bad might've happened to you because the house was turned upside down." Her somber eyes reflected the tears she was shedding. "We lost some valuable items and the money I've been saving for your tuition."
"Who could've done this?"
"A burglar was caught nearby. Maybe he went here and to the other houses. Shall we clean this mess?"
Garian smiled at her mom despite losing some of their possession. She was relieved that they were safe.
A knock on the door cut what Garian and her mother were doing. They gave each other a querying look since they have no idea who could've dropped by. They weren't expecting anyone.
Her mother walked to the door to open it, and Garian followed her.
Their jaws dropped when a handsome guy greeted them when they opened the door. His skin was flawless, without a hint of stress. His built was that of a model, wearing a pair of branded black shoes and a formal black coat like the Men In Black, except that he wasn't wearing a pair of dark eyeglasses. He looked like a butler to a wealthy man.
"May I know you?" Garian asked, trying her best to be respectful as the guy looked several years older than her.
"It doesn't matter. What matters most is that you've been chosen to be a recipient of a generous man's kindness. How old are you?" he asked.
"Eighteen."
"Sounds good. You're old enough to manage your own finances."
"What do you mean?"
The man just smiled and handed her a cheque.
With trembling hands, she reached for the paper and almost fainted when she read the amount.
"Is this a joke? Three million pesos!!! Are you for real?"
"Kindness is no joke," he replied and walked back to the black car parked in front of Garian's house.
"But why me?" Garian asked even though the man was already several feet away.
"We don't choose our fate; it chooses us," the man said before bidding the still-shocked women goodbye.