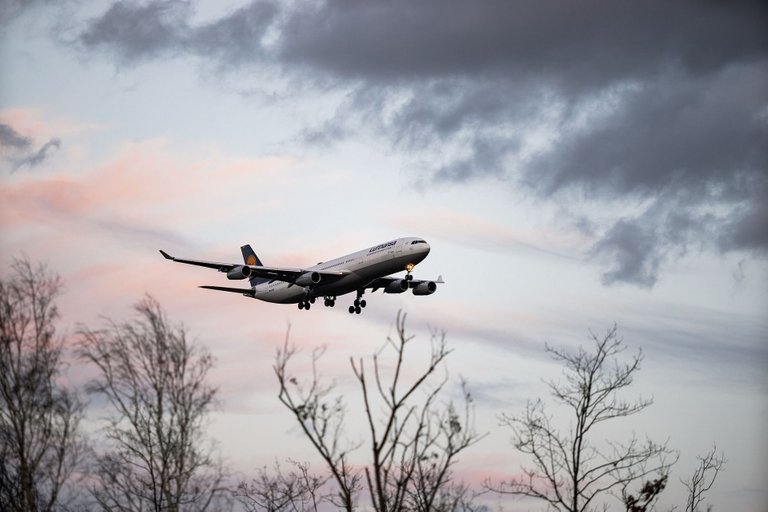 Source
A woman's life isn't measured by success, or beauty--for beauty has its standard and so does success.
But in the life of Sophia Julienne, she had both, an eye capturing beauty and a successful life. For her, success is achieving her dreams--her dream life and her dream career. She applied as a community school teacher for an indigenous tribal community in the south. She left the Mega City of Manila to fulfill her dreams, leaving the place she stayed for fourteen years. Just like before when she left her home country, Switzerland, and arrived in Manila to stay with her aunty, it was the same nervous feeling mixed with excitement she felt right now. Now that both her parents are gone, she doesn't want to burden her aunty anymore. She arrived in Davao International Airport shortly and rode a van towards the place thirty-five kilometers away. Her uncle helped her in this travel bringing with her assistants to help her transport her things and a rented car to send her off to her destination. She thought everything was going well untill she decided to hike towards the woods alone.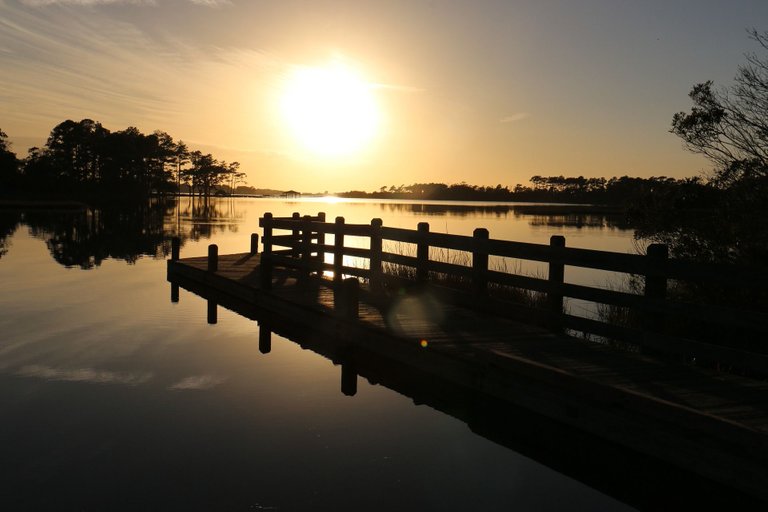 Source
Her assistants left that morning after staying overnight at the cabin leaving her and some of the tribes people to wait for a boat that would take them to Silay Tribe. The river in front of the cabin appeared to be more than ten feet deep with deep blue waters, the very reason she wanted to see it a bit because nothing is like it in the city. She told the people in the cabin that she will explore the river for a bit, bringing with her all her important things with her in her backpack and went farther than the cabin. She walked beside the river admiring everything she'd seen. She knew that the Silay Tribe is four miles away and subcosciously hike towards it. By following the river she knew she can go back to where the cabin was. That was before she was pushed down the river.
Julienne got no chance to react when she realized she fell towards the river. Her scream echoed in the silent jungle. She knew there was a person who pushed her but as she sank in the water she failed to look who the person might be. She tried to swim towards the side of the river but she feared the rumored crocodiles as her backpack began to get heavier. She took hold of a vine beside the cliff where she fell but she can't push herself upward because her bag. A few boats happen to pass by the river coincidentally when she fell. She was taken up to the boat along with her bag. Julie thought she'd be taken back to the cabin but much to her surprise she was taken to the deepest jungle with their boats.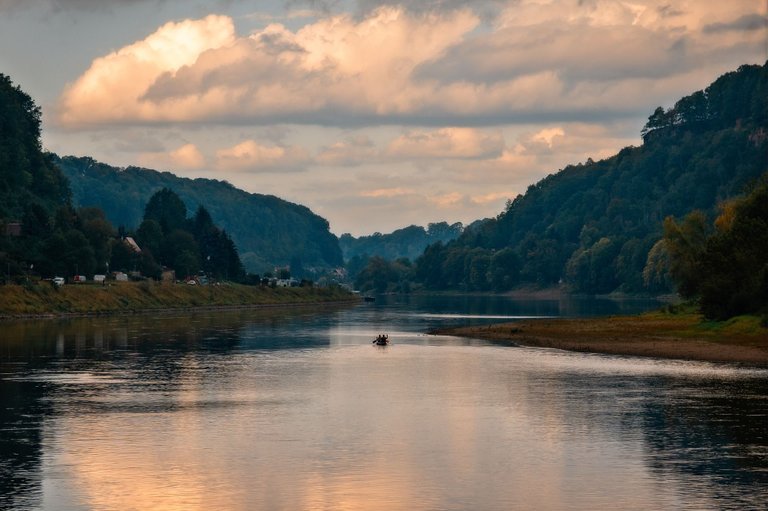 Source
'Where are you taking me!?' Julienne asked them confused. She was taken in the boat where a woman was and got scared as the woman stared at her like a meal so she clutch her bag closer as if her dear life depends on it. She could feel herself shivering as the coldness of the river started to seep in her clothes. Julienne was glad she wore her hiking gear that protects her from much of the cold and thanks to her aunty who chose much of her clothes, she was safe from the prying eyes of the wild.
They passed by what seemed to be a village with motor-powered boats in its dock.
'Drop me there! I think it's where Silay is.' She insist as they passed through the community. She was shocked she was left unheared so she repeated herself.
'Drop me here this instant! Or I'll jump!?' She threatened but the guy who seems to be standing this whole time ordered the boats to move ahead that left the girl in front of Julienne stopped her from doing jumping from the boat.
'Where do you think you're taking me!? This is kidnapping!!' Julie reacted.
She looked back to the community they passed through, the people are wearing shirts compared to the people in the boats who have not, except the woman who wore something like a colorful curtain. She got a hunch that the kidnappers might be canibbals for they looked so primitive compared to the people in Silay. The men looked intimidating to her with their weird bangles, she thought they were desendants of Tarzan with their long hair and ancient undies.
'I'm not really that edible, you'd vomit at me! How can you eat people from other tribes? My ancestors will get back at you!?' She continued spouting threats which are still left unheard. She was thinking that she might become food for these people later, or worse they kidnap for ransom her.
'Don't mind my brother.' The girl in front of her stated, assuring her of her safety and trying to divert her attention that she suddenly forgot about the crocodiles.
'From what tribe are you? There seem to be familiar about you.' The girl added. She couldn't help but listen to the girl's melodious voice and stare at her perfectly arranged teeth, so she replied rather hesitantly.
'My mother is from Kanangga.' She replied.
'Oh!? My mother too.' The girl replied joyously pointing at herself, although in Julie's case, she had a limited idea what Kanangga Tribe was.
'But you don't look like me?' The girl asked confused of her looks. Julie just realized why the girl was staring at her, even some of the tribes men are not believing her indigenous background. Her eyes were of golden hue same with the sun at sunset, her hair was light brown which framed her small plump face. She was born in Switzerland although she never got her father's blue eyes, hers was golden like the sun. Her father was blond and she had light brown hair, a lot different from her mother's black hair and black eyes but she had her mother's face, her eyes shape, her lips, and her beauty. It is true Kanangga is known for their beauty but she was neither of them, not of Kanangga Tribe and not entirely a Swiss girl.
'My father was a Swiss man but my mother came from Kanangga.' Julie answered.
'Swiss Man?' The girl dressed in curtain asked.
'He is from Europe, from Switzerland.' Julie answered.
'Oh!?'
'Are we cousins?' Julie asked the girl.
'N-noo..that isn't possible I know all my relatives but we are distant relatives for sure.' The girl answered.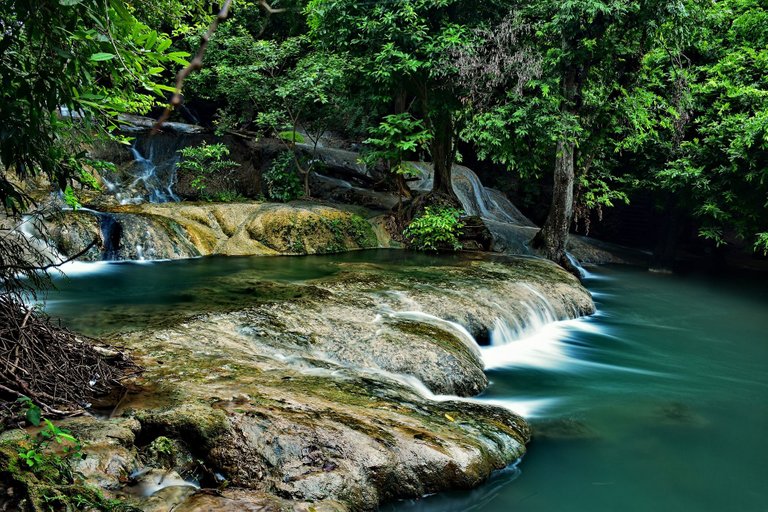 Source
The travel was longer on ancient row boats that it took them hours to travel the rivers, Julie thought she might have been kidnapped by the dryads of the forest as the trees got bigger and bigger in her eyes. Till they arrived at the river bend beneath the tall trees and a waterfalls. She forget for a moment she was kidnapped as she gaze on all sides of the river. It wasn't as she expected these people turned out to be. She partially thought they were cave dwellers but--no. They are people like her but just they live their lives differently. She always thought she wanted to go to Silay but it was more than she asked for, it was more than Silay in photos and in reality. They docked their boat last and they were meet by the people of the tribe. She was taken by the hand by the chief of Bunyi, the person she thought was a descendant of Tarzan. If she wasn't taken out from the river to go here, she might never experience beauty in its natural form. It is where the giant trees and the rivers met, and its where the ancient people decided to build their tribe of Bunyi.
In all her lifetimes, Julienne never thought there were still things she is yet to experience. That there are still a journey she is yet to embark. In all her lifetimes she is still to know beauty beyond comprehension. Of what she believe what beauty really is, beyond the long river she fell to. It wasn't an accident she went to the south or she went to gaze beyond the river. She was called to live this tale. As her soul intertwines with the river, she entered the forbidden Kingdom of Bunyi. There are still people who had grown to love and nurture the older ways. That time when the old meets new--just like her, in all her ancestors' timelines would someone like her exist, a woman of unusual beauty, the only exception of her tribe, she is Sophia Julienne Kanangga Laurier.
Yet, she was detained in the community's prison shortly after until her affiliation with Kanangga Tribe was verified, because despite her presumed tribal identity she never spoke any dialect or languages besides English and French, also the Silay Tribe spoke of her as their newly hired school teacher so she was freed. Although the tribe weren't as bad as she thought they were, but there are still time that lives in her upon her stay in Bunyi, the nights that's filled with howls that echoes to the trees. The sudden rush of the wind to the shrubs that she thought was the wind but soon she found out were of wild animals of the forest. And of Bunyi, the home of the wolves and of her as the chosen bride of the Bunyi's chieftain, this is the reason why she was kidnapped. Yet, she chose to stay because the winds might be right after all, that she is meant to be here in Bunyi.
---
ABOUT ME

@janesuiren is an introverted night owl who enjoys coffee a lot. An otaku and a foodie, she also lives inside the stories she dreams to publish one day. You can catch her admiring her rainy and picturesque hometown in Western Leyte, Philippines.
---