Hello, dear Inkwellers!
I know I'm late for the party but rather than entering the challenge, I just wanted to comment on my favorite stories.
So here is my review of three of my favorite short stories from @theinkwell Summer Fiction Challenge.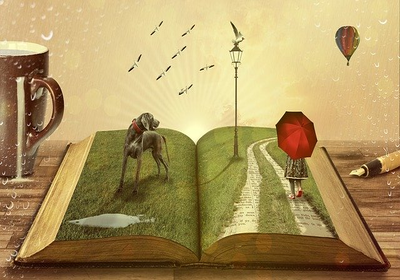 Image found on Pixabay
I loved this story. It got me hooked from the beginning.
I think @dirge description of the context and scenery of the story was precise. I felt like I was there.
Kim Eunji foraged far from her village, pulling up herbs and mountain greens. It was spring and the air was thick with the aromas of flowers and wilderness.
...Then she heard the thunder and looked over to the east.
It was like the gods themselves had taken an ink brush and, with a single stroke, blocked out the sky. The storm clouds were coming in, and fast, and out of nowhere
I also found it to be exciting.
And the way @dirge connected a part of the story to the end with a song, lead to a perfect ending,
The series of Ms. Bowler is fantastic. The development of @deeanndmathews' characters is always interesting, and that is something people can learn from.
In this story, I like the reflections that take place between the father, a deeply religious man and Ms. Bowler, a serial killer.
The father explains to Ms. Bowler how sentencing people to death in the name of justice should not be in her hands. He does this by telling her a story about a time in the U.S civil rights movement, to explain how "divine vengeance" works.
In the story justice was finally served
"You see how divine vengeance works even in the absence of proper human justice," Rev. Gordon said. "Had you been there and intervened as you do so well, you would have been in the way."
This really depicts @deeanndmathews' imagination and the moral dilemmas present in the stories of Ms. Bowler.

This story is an example of how a beautifully written and exciting text can be told in a few paragraphs.
She developed the right images who get the readers involved in the story.
I steeled myself not to flinch away as Eris gently traced a long fingernail across my cheek, her hand finally coming away from me, suddenly holding out a golden apple. "One bite. For the fairest shall now fare in both Love and War."
I personally like @iamraincrystal style as she manages to hook the readers from the beginning and have them follow her work.
I also salute her commitment to the inkwell as she completed the challenge of every week.