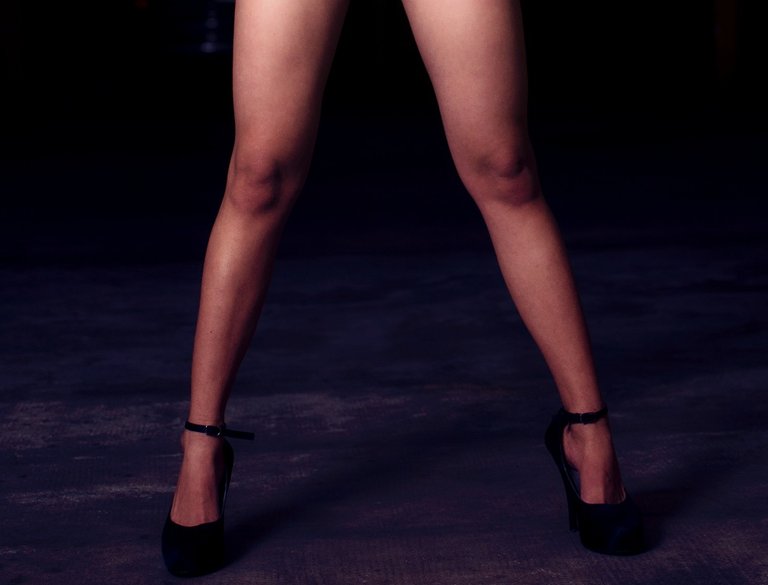 Photo by Nicolas Postiglioni from Pexels
Fury rippled through her trembling body. Unshed tears filled the tiny cups of her lower lids and threatened to leak over lush lashes. Lifting her eyes to the ceiling, she willed the tears to retreat rather than trickle down her porcelain cheeks. Ebony hair and flawless makeup had been styled to perfection and she refused to stand before that audience, less than regal.
How dare her mother leave this letter for her on a day like this! What exactly did she expect? Protect her sterling reputation, after divulging every salacious detail of the past?
Why? So she could live in shame from this moment on?
Cara crumpled her mother's final letter, and stepped away from the dressing mirror in the green room, backstage. Theatre bulbs surrounding the three mirrors had illuminated all angles of her reflection. She had her mother's deep set eyes and her full mouth, but they were tugged into an angry scowl that better resembled her father's ever-judging scrutiny.
She turned back to the mirror, and allowed her eyes to scan down over her statuesque figure clad in the emerald green evening dress. More gifts from her mother - both the dress and the figure. She imagined her mother beside her, in skimpy lingerie. She clenched her jaw as a new wave of anger assaulted her. What went through her mother's mind while she was "backstage" years ago, preparing to strip for men of all ages with tongues wagging in lustful anticpation?
How could she degrade herself like that, and then later become a woman of society flitting among the very type of men who had seen her naked? Had she not given an ounce of forethought to her future?
Cara roughly smoothed the pages and flipped to the second sheet where her mother proceeded to spew more wretched behavior onto the satiny-smooth ivory paper. The monogrammed stationery was burnished in gold. Cara had always loved her mother's elegant style, but this evening it appeared cheap and tawdry.
The daughter scanned the graceful handwriting, both resistant and ravenous regarding the new knowledge. Unlike other strippers, her mother had never touched alcohol or drugs in order to cope with the groping, fondling and objectification of the men. Instead, she kept a clear head, saving everything she earned. She trained herself, educated herself, and rose above her station. As time passed, she no longer felt lowly and shamed, but held her head high. She had a reason for her actions, but what was their excuse? They had wealth. They had wives and children at home. They were given opportunity. Instead of building a legacy, they were squandering their fortunes on bare breasts and sculpted thighs.
As for her own peace of mind, she wasn't selling sex. She saw herself as an esteemed art curator. Her body was on display for the highest price, and she would happily exchange a few glimpses for the means to elevate her place in this world.
When the time was right, she quit, moved, invested, watched, timed, strategized, loaned, refined, scrutinized, planned, married, birthed, protected, trained, educated and loved.
Cara growled in frustration- she had read enough of this revisionist history!
Tossing her mother's eloquent acceptance speech into the garbage on the way to the stage, she held the damning letter in her hand instead.
The master of ceremony cleared his throat, preparing to introduce Cara to accept the Lifetime Achievement Award on her mother's behalf. Cara shoved open the double doors, blazing a path towards the theatre full of her mother's admirers.
"Cara, you are just the vision of loveliness tonight, exactly like your mother!"
Ignoring the compliment, Cara raged forward.
"Your mother was the smartest of us all, Miss!" The judge's laughter was loud and obnoxious. His red face bobbed in a pool of neck rolls, thick as sausages. He lifted his heavy arm and slapped her on the back, like one of the boys. "I could tell you a time or two where she saved my ass- that's for sure!" He waddled past her, out of breath and hurrying as fast as his thick, tree-trunk legs could carry him.
Agitated, but not deterred, Cara marched forth.
"She changed my life, Cara!" The emotional woman clung to Cara's hand, stopping her for a moment. "She was my angel, and I never got to tell her." The woman embraced her angel's daughter briefly before darting to take her seat.
Shivering from the touch, Cara moved onward.
High-pitched giggles hurried up on her right, before passing her. Red curls bounced as the mousy-faced woman twisted towards her. "You know, I never realized this! But you really aren't an only child! Your mom had cared so well for our Mission, those children thought of her as their mother." She giggled again before rushing to the stairs. "So if you ever want to meet your siblings, come stop by!"
Shaken, but no longer fuming, Cara stepped ahead.
"We all knew sides of her, but who could know the fullness of this woman better than her beautiful daughter. Please, Cara, come take the podium and relay the fullness of your mother to us all!"
Applause filled the hall, top to bottom, side to side. It was thunderous, overwhelming and staggering.
Invited to the stage, and astonished, Cara inched along.
Evaluating the beaming faces before her, she saw genuine admiration, love and respect for her extraordinary mother. Shame filled her again- this time for how quickly her own embarrassment had allowed insignificant factors of her mother's story to color her vision.
She realized with regret that her beloved mom's acceptance speech was in the trash, too far to retrieve. She opened the personal letter and once again smoothed the paper. Tracing her fingers over the gold letters of her mother's initials, she felt her throat tighten with emotion.
Her gaze followed the perfectly shaped words to the bottom of the page.
"Everything I did was for you, my treasure. My shaded past was for your brilliant future. Always and forever, Mom."
She wanted to cry. She needed to cry, but her mother had trained her better than that. Poise, elegance and grace. "No matter what is happening on the inside, you project poise, elegance and grace, Cara."
Cara inhaled deeply, straightened to her full height, and lifted her head. Scanning the crowd again, she found her equilibrium and flashed a brilliant smile.
"If I live twice as long as my mother, I hope to be even half of the woman she was."
Continuing her impromptu speech, she held every ounce of attention captive in her capable grasp. She discovered balance in the truth of her inherited, new role and recognized the irony of the revelation.
Her mother had removed her clothes and stripped naked as a young girl. As a mature woman, she had removed her fears and stripped herself of barriers. Both had taken determination and strength. To honor her mother's sacrifice, she too would become stripped down, bare, and be on display for others. And one day, Cara hoped that she would leave a stripper's legacy for her daughter to inherit as well.