Good day Skatehive!
Here is another skate photos for you guys! This day I skated with DJ in the new skate park. I really tried to do tricks this limited time. Hahaha. The results were fine, but I know in myself I could get more if I focused more.
First, I warmed up on the ledges. My goal today was to get more familiar with the flat bar here. I skated this park last week also so after this session I was more used to board sliding this thing. There were no lines yet as I was thinking more on getting my basic tricks locked in so that I may move forward on another trick which is more difficult like smith, crooks and noseslides. Patience is really the key here; I do not want to go hard then get hurt. So, I took it one by one. My mind wants to go hard but I know my body is not ready. It is better to take it patiently than go all out then get hurt and not skate the following week. I did that easily because kept reminding myself that I am not 19 years old anymore. haha
Here is the first photo, A five-0 on the ledge. This took a couple of tries. The difficult thing about this trick is that I had to ollie up the manual pad then ollie again to the ledge. Multiple ollies are tiring. Haha. That is why I had such respect for people who do so. Adjustments after the ollie setting up for the five-0 is the key. Because sometimes after the ollie on the manual pad, my foot is everywhere. Just need to keep it on a good position to ollie again and the five-0 is pretty much basic.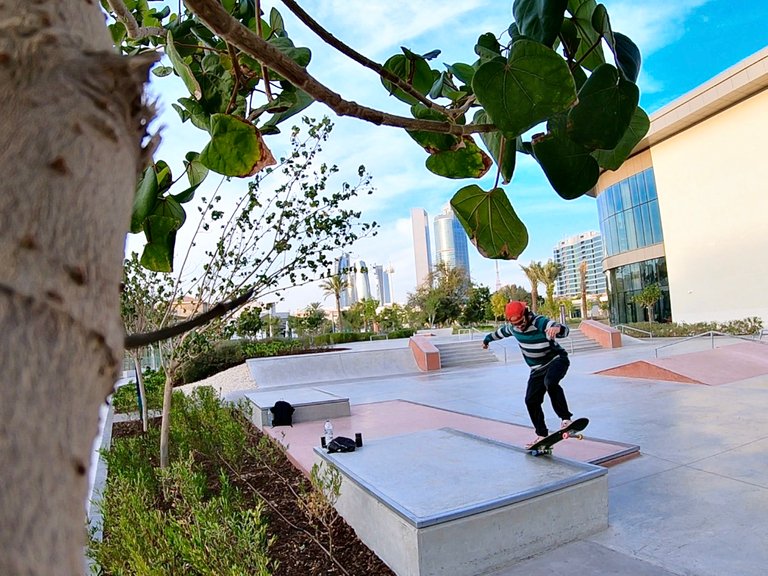 Now here are the tricks I did after warming up. The nollie board slide I could do easily before. I knew in myself I had it, but the fear of attacking the rail is the one that is making it hard. I was struggling because of that reason at first but when I started to feel the rail, I gained enough confidence to do it.
Processing this trick is easy because I have done this before on a different rail. It is just that the confidence so slide on the rail is not there anymore. That is why I really had to get back my boardslides on lock. Because once the nollie is popped and board is on the rail, it is basically a boardslide. Here are a few tries in GIF. You can notice one try I did not even ollie, I was just intimidated by the flat bar. Hahah, that is why when doing rails, make sure you have the basics locked in so that you will not lose your confidence when going for a new trick!
Here is the sequence of the made nollie boardslide. I do not know the exact name of the trick that is why I just said nollie board slide, on Youtube they call it nollie frontside lip slide. It is a boardslide anyway, only difference is the nollie pop.
This one is the fakie boardslide. I was thinking I had to do it on the same day, I was thinking these two tricks are identical. Hahha so I had to make it balanced. I did not leave the park until I made one.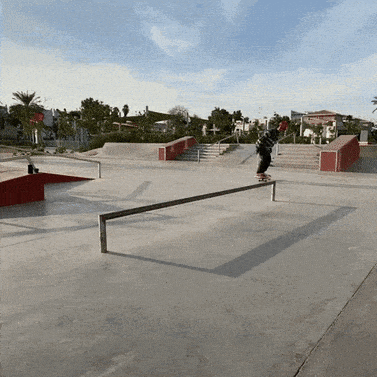 Thanks to my friend DJ, he was the one filming the tricks and had the patience to film until I did it. Hahah. Here he is practicing boardslide on the mini rail.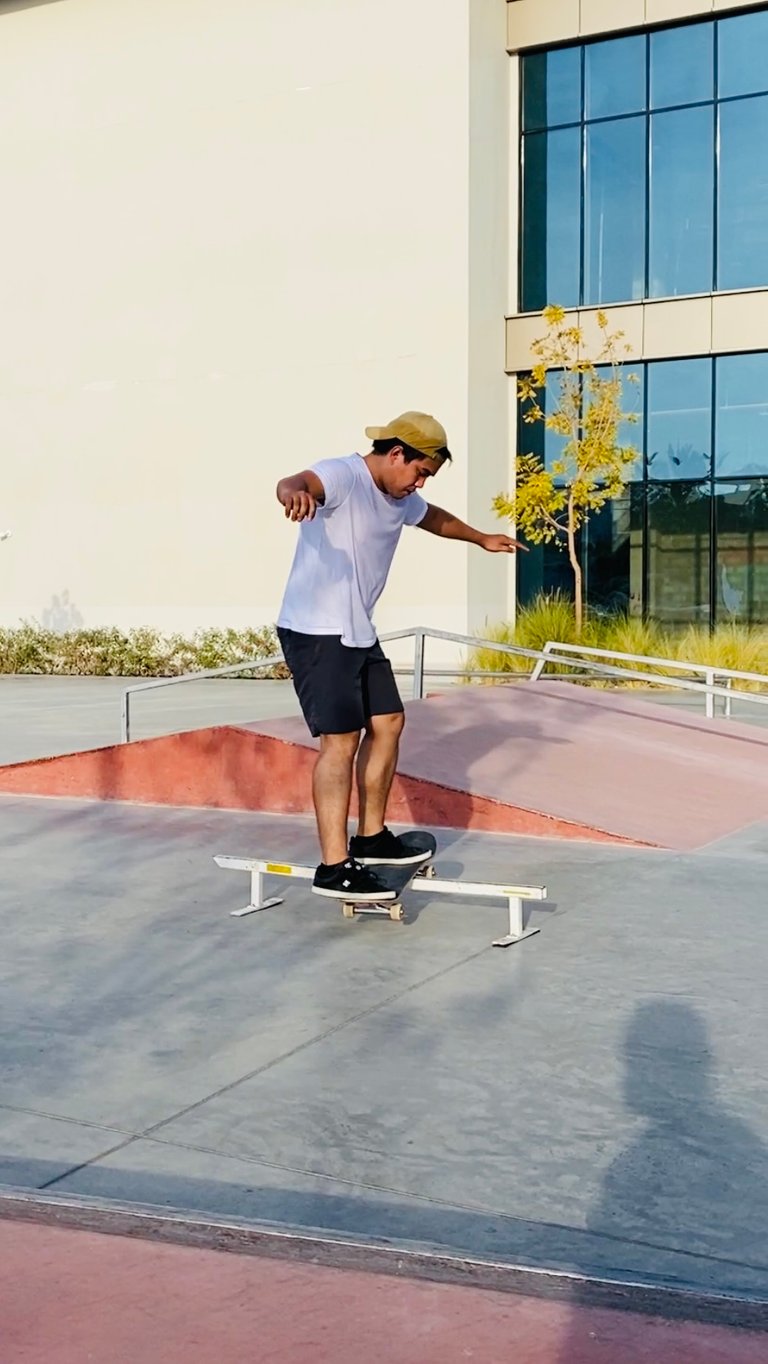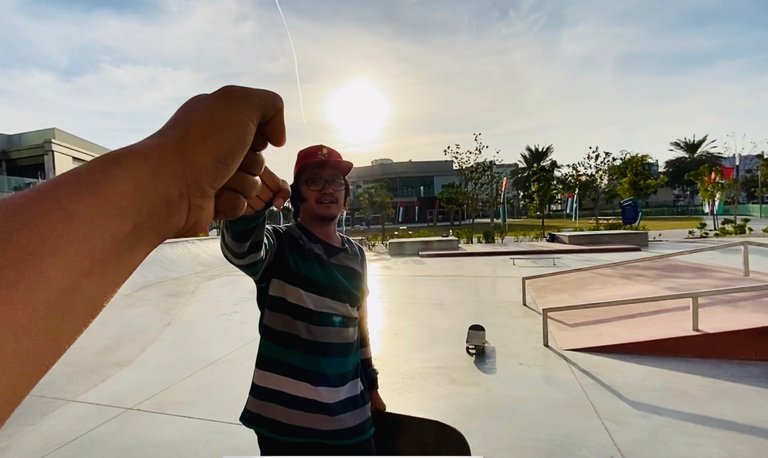 Thanks very much for viewing my photos and reading my blog. Let me know if I am ranting too much about getting old. Damn these excuses Hahaha.
Cheers!
@mark0318
P.S Get tricks and learn new ones while it's winter, because summer will be a headache literally!! haha Peace!
For more Content like Skateboarding, Photographs, Videos, Skate Blogs and Vlogs please visit my profile at https://hive.blog/@mark0318 I also have travel blogs and other stuff there, enjoy!