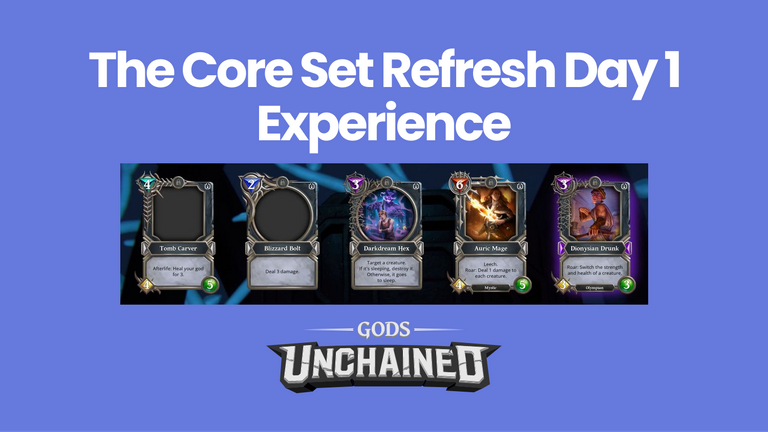 The Core Set Refresh just dropped today! And guess what that means: CHAOS. For the first couple of hours after the refresh dropped, there were a few bugs that came to the surface - revamped cards not showing in decks and faction cards being usable in other faction decks for a while. And while everyone was hyped about the changes (the devs sneakily threw in a Sage of Renewal nerf which all of us knew were coming anyway), we quickly realized that we actually had to grind for those new cards.
First-Hour Bugs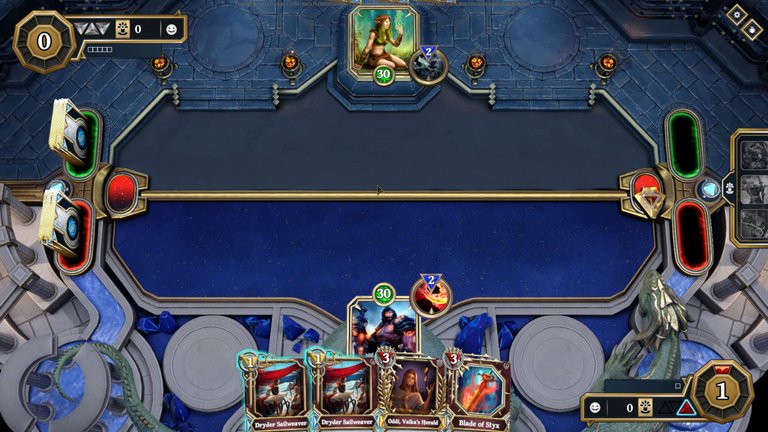 Do you see what's wrong with the screenshot?
Those Dryder Sailweavers are meant to be Light cards and don't belong in a War deck. Didn't stop me from bashing a few opponents in with my bugged War deck for a bit 😆

A screenshot from the Gods Unchained Discord
Well, turns out most decks were bugged once the patch was released and you had to rebuild your decks from scratch since you couldn't remove those bugged cards for a bit. Not very poggers.
The Pack Grind
With 70 new cards, the only way you could get them early was to grind for them - play a bunch of games, level up, open your packs and pray for a good new card. My first pack went pretty well and I opened two new cards (which had missing artwork, all part and parcel of the first-hour bugs).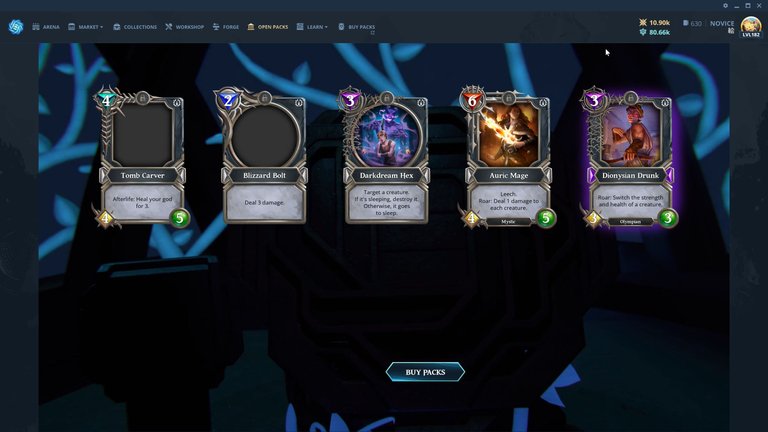 Pretty neat, Tombo Carver and Blizzard Bolt both seem like great cards.
Then, the realization struck as I grinded out a few more games, got two packs with no new cards in them - these new cards are not easy to obtain! At least on the day of release. You'd often get one new card in a pack, and honestly I got sick of grinding pretty quickly.

A pack-fresh PSA 10 Bag of... Cats
The best alternative to grinding? Paying your way out of it. So I visited TokenTrove and was greeted with... this.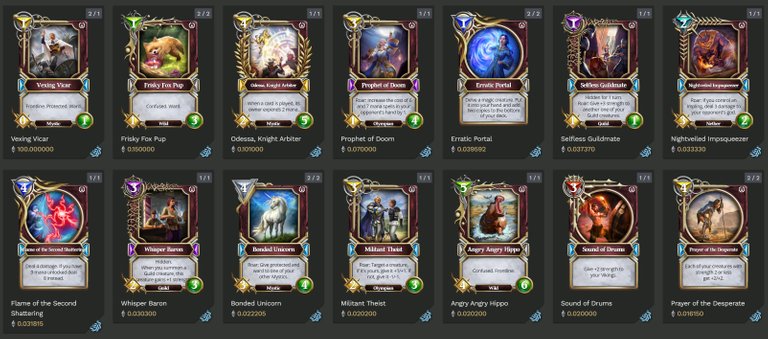 100 ETH for a Rare and 0.15 ETH for a Frisky Fox Pup? Holy mackerel. These prices were nuts! And these prices were after about 12 hours since the patch released. Even though I'd like to try out my theorycrafted Viking War, it seems like I won't be able to try it out soon. At least, until the pack-farming bots and grinders pump up the supply of these new cards.
Everyone's Grindin'
I played about 20 matches today and felt like a good chunk of my opponents were simply playing super aggro Nature/War decks (as was I, but a man's gotta do what he's gotta do to grind for them packs) mostly so games end faster and the XP bar increases faster. If you prefer more control/strategic gameplay you'll probably be frustrated with how fast these games end.
My Hopes Moving Forward
Since I'm unlikely to be able to sell some coveted new Core card for 100ETH as I won't be actively grinding for packs, my hope is for more people to forge and sell these new cards so that the prices will come down. It'll probably take a bit of time, especially with the higher rarity cards. With how many cards have changed (Skeleton Heavys being moved to Death being a big change), I'm also looking forward to how the Weekend Ranked Meta will change, although I'll probably have to play a stinky pre-CSR deck while everyone's trying out their flashy new builds this weekend.
How was your Core Set Refresh day 1 experience?