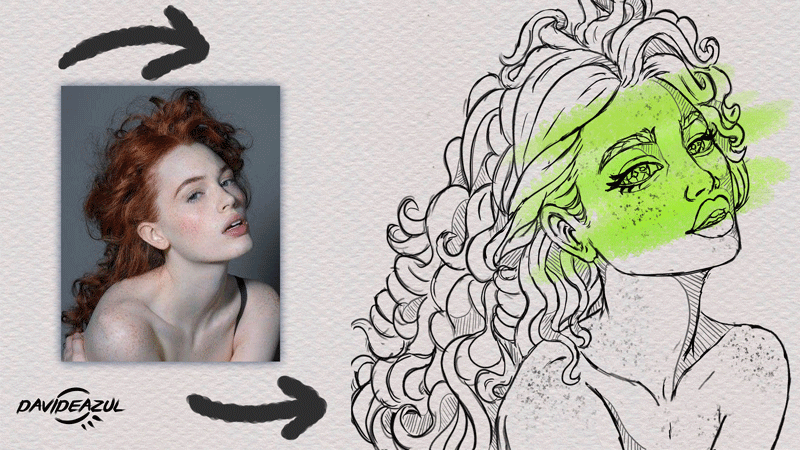 FACE PRACTICE #12 (Mint)



¡Hola a todos! Y aquí seguimos, después de unos días de descanso sin dibujar, de vuelta a esta hermosa práctica que cada día me ayuda más y más a mejorar. ¿Me acompañas a ver el proceso?
Hello everyone! And here we continue, after a few days of rest without drawing, back to this beautiful practice that helps me improve more and more every day. Would you accompany me to see the process?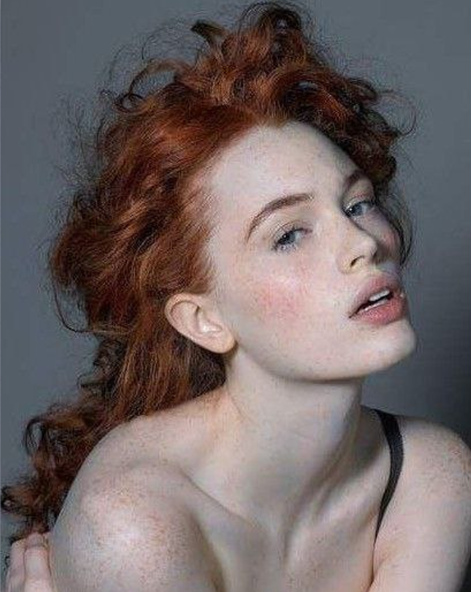 REFERENCE

BEGIN THE PROCESS! ♥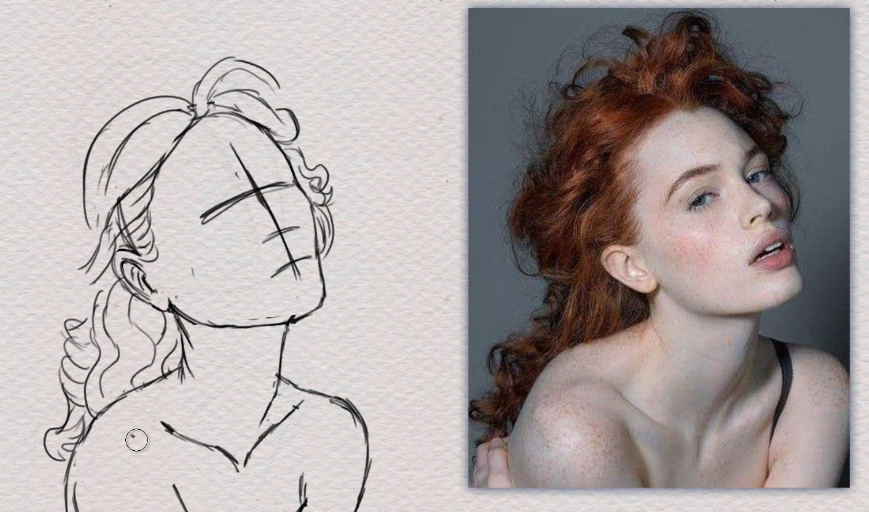 Anteriormente había practicado retratos con fotografías diferentes de esta modelo. Me encantó tanto su rostro y las expresiones que hacía para las fotografías que decidí dibujarla nuevamente, creo que es un boceto que más adelante lo pintaré ♥
He had previously practiced portraits with different photographs of this model. I loved her face so much and her expressions that she made of her for her photographs that I decided to draw her again, I think it's a sketch that I'll paint later ♥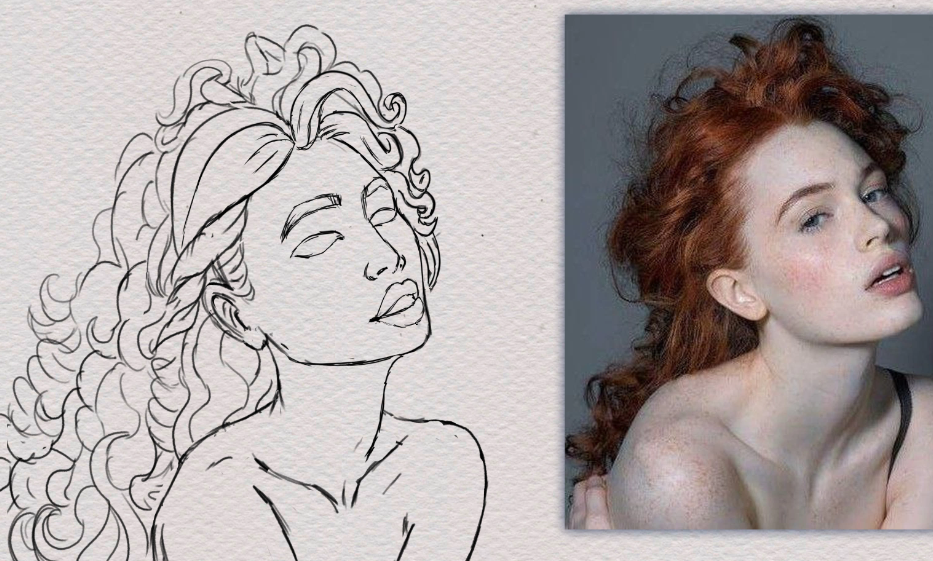 Esa misma mirada misteriosa y sensual fue la que me llevó a retratarla en una de mis tantas prácticas. Casi no me gusta dibujar personajes con el cabello liso, como en este caso, pero hice caso omiso a esto y de todas maneras la dibujé.
That same mysterious and sensual look was what led me to portray her in one of my many practices. I hardly like to draw characters with straight hair, like in this case, but I ignored this and drew her anyway.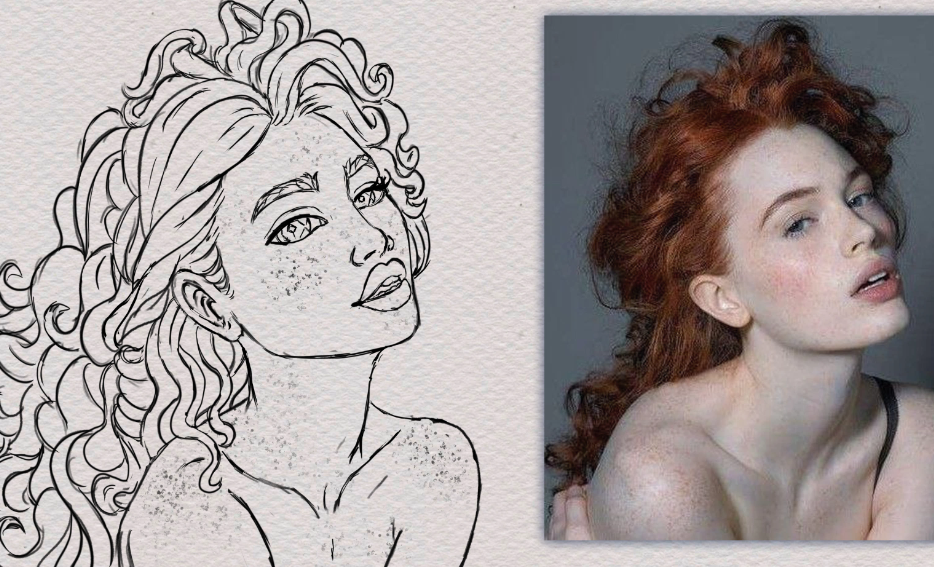 | | |
| --- | --- |
| Una de las cosas que más he emepzado a dibujar son los rizos en el cabello, algunas mujers que dibujo tienen el cabello más ondulado, otras un poco más liso. Pero siempre me ha parecido interesante el dinamismo visual que relfeja el cabello ondulado, obivamente es un poco más difícil de dibujar, pero creo que el resultado es muy satisfactorio para mi. ¿Qué opinan ustedes? | One of the things that I have started to draw the most is the curls in the hair, some women that I draw have wavy hair, others a little straighter. But I've always found the visual dynamism that wavy hair reflects interesting, obviously it's a bit more difficult to draw, but I think the result is very satisfying for me. What do you think? |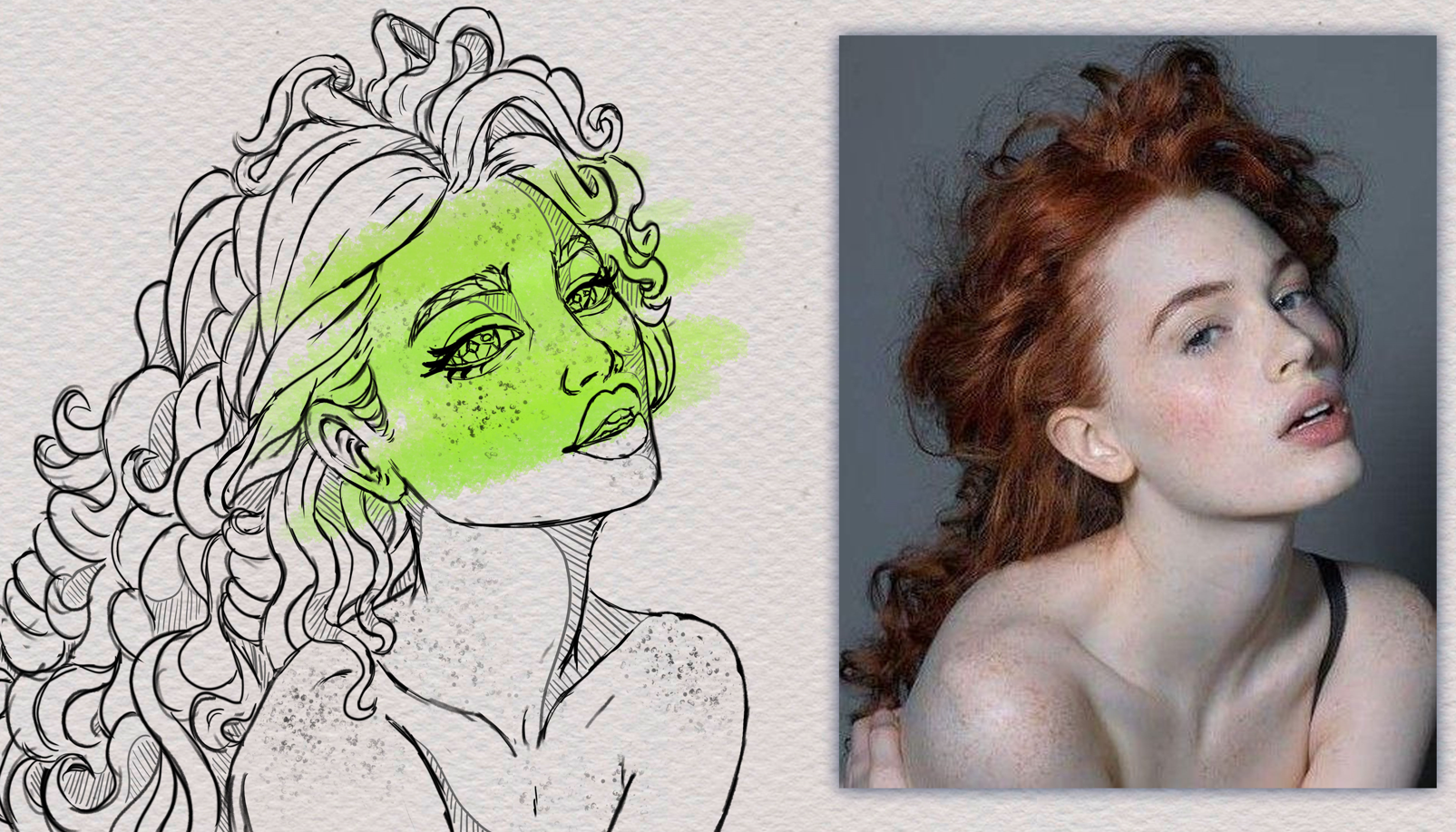 FACE PRACTICE #12 DONE!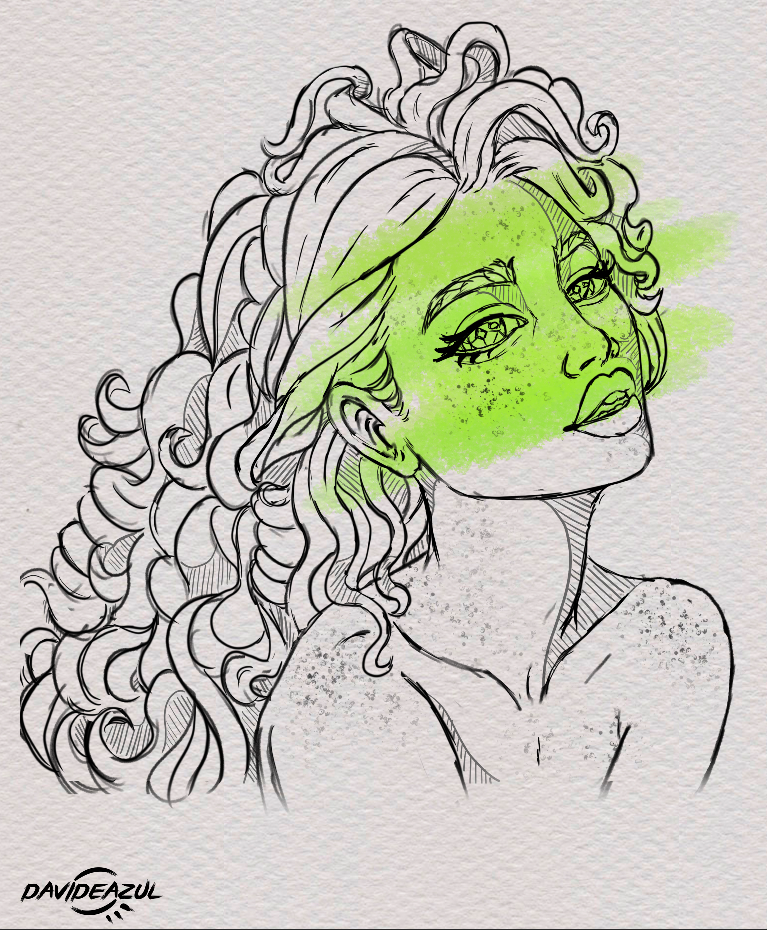 DURATION: 3 hours.
PROGRAM: Adobe Photoshop.
I used a graphic tablet: Kamvas 20"
Cada vez que retomo esta práctica, veo como me sumergo más y más en querer practicar de todo tipo de rostro. Muy pronto estaré publicando rostros de hombres.
Every time I take this practice, I see how I immerse myself more and more in wanting to practice all types of faces. Very soon I will be posting faces of men.
SPEEDPAINT!
THANK YOU AGAIN FOR TAKING THE TIME TO APPRECIATE MY ART! ♥

YOU CAN ALSO VISIT MY OTHER PUBLICATIONS:
MY ILLUSTRATIONS AVAILABLE ON RARIBLE! 💎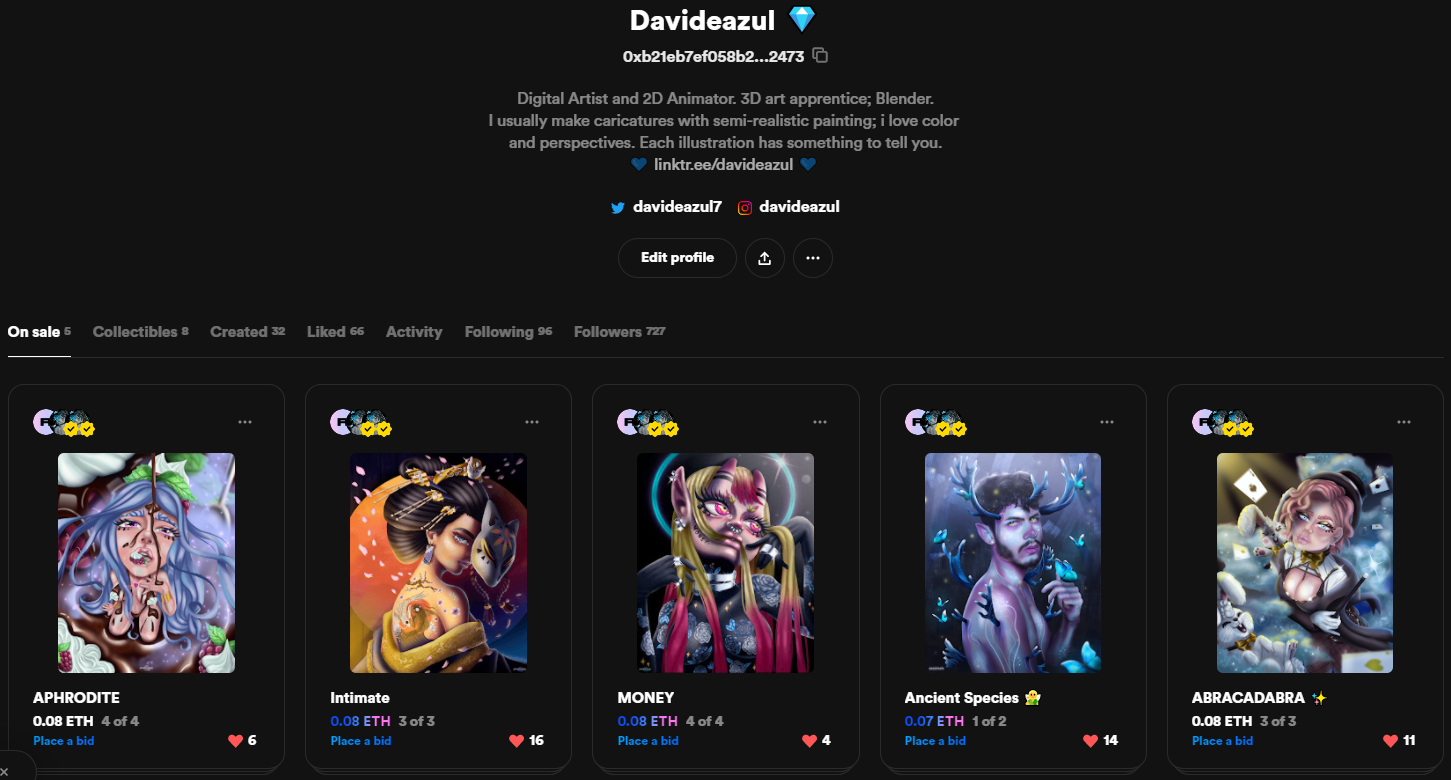 Click to buy my NFT
---

My social networks:
| About Davideazul... 💎 | INSTAGRAM! |
| --- | --- |
| Roger Duran, Venezuelan. He is a digital artist, his style is based on cartoons with semi-realistic painting. He is also a 2D animator, an element present in some of his artistic works. / Roger Durán, venezolano. Es un artista digital, su estilo se basa en caricaturas con pintado semi-realista. Además es animador 2D, elemento presente en algunos de sus trabajos artísticos. | |
Traducción/Translate
HAVE A GOOD DAY / AFTERNOON / NIGHT. SEE YOU IN THE NEXT ILLUSTRATION! ♥