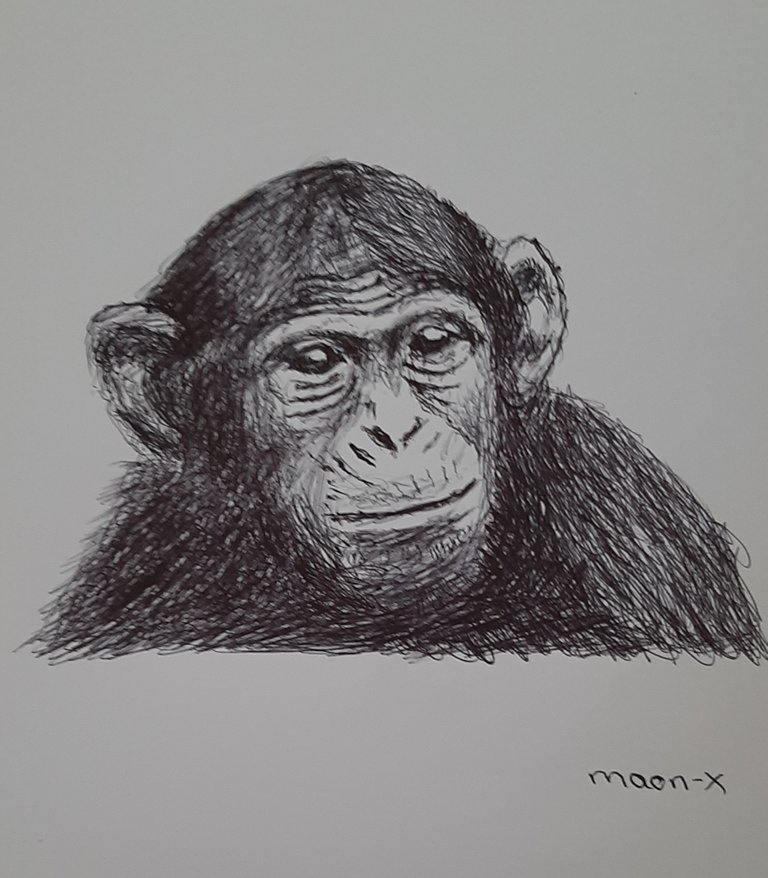 Hello friends,
Today I tried to draw a chimpanzee. Drawing is the best thing for me in this very hot time. I do not go out unless I have an important job.
Chimpanzees are very athletic animals. I wonder how is life for them? They can easily navigate the branches of trees, but I think they have difficulties like every living creature. For example, living spaces are getting smaller and smaller.
I drew this charismatic chimpanzee in my sketchbook using a ballpoint pen. I hope you like it.
Drawing Stages: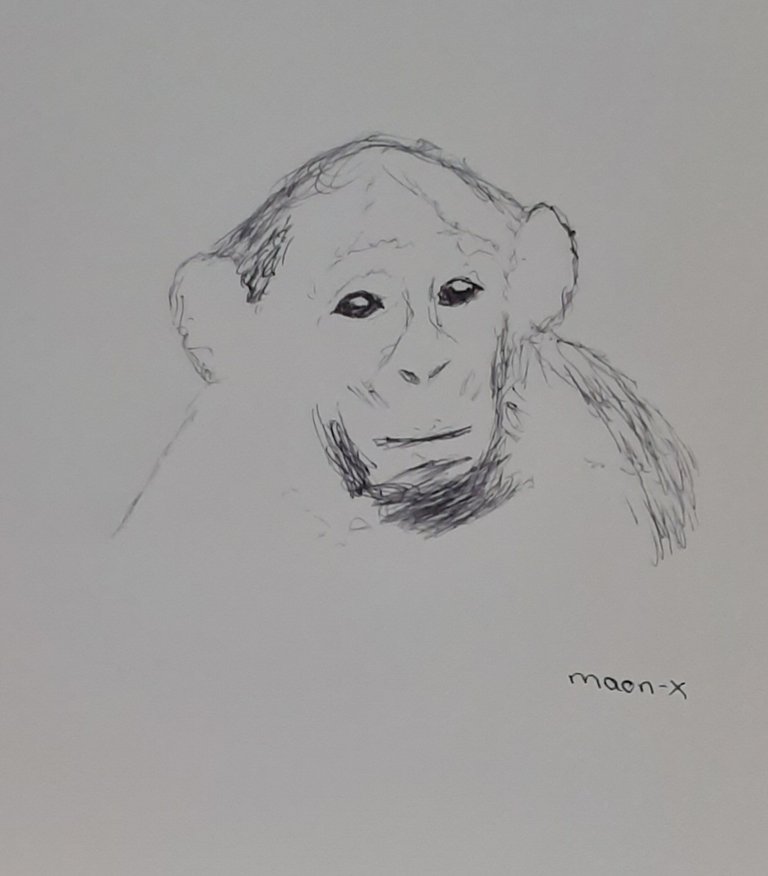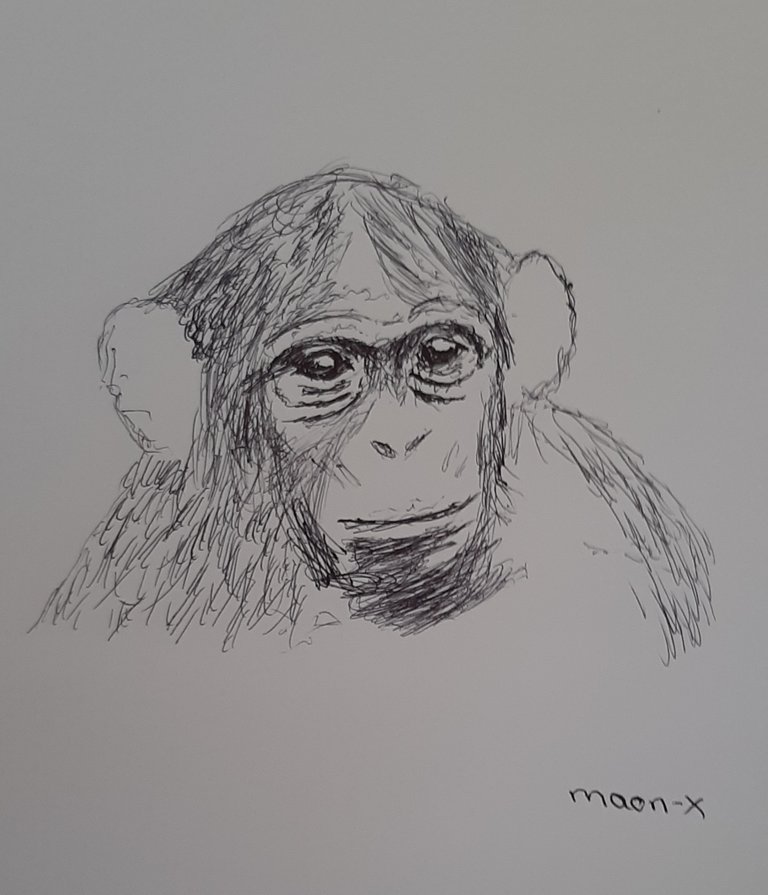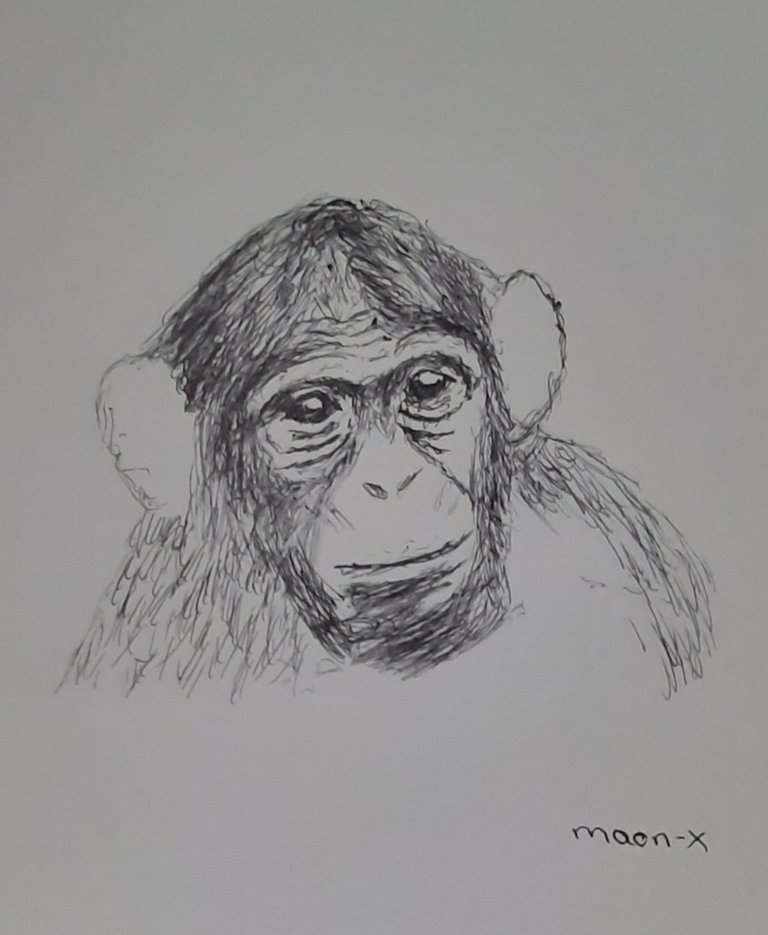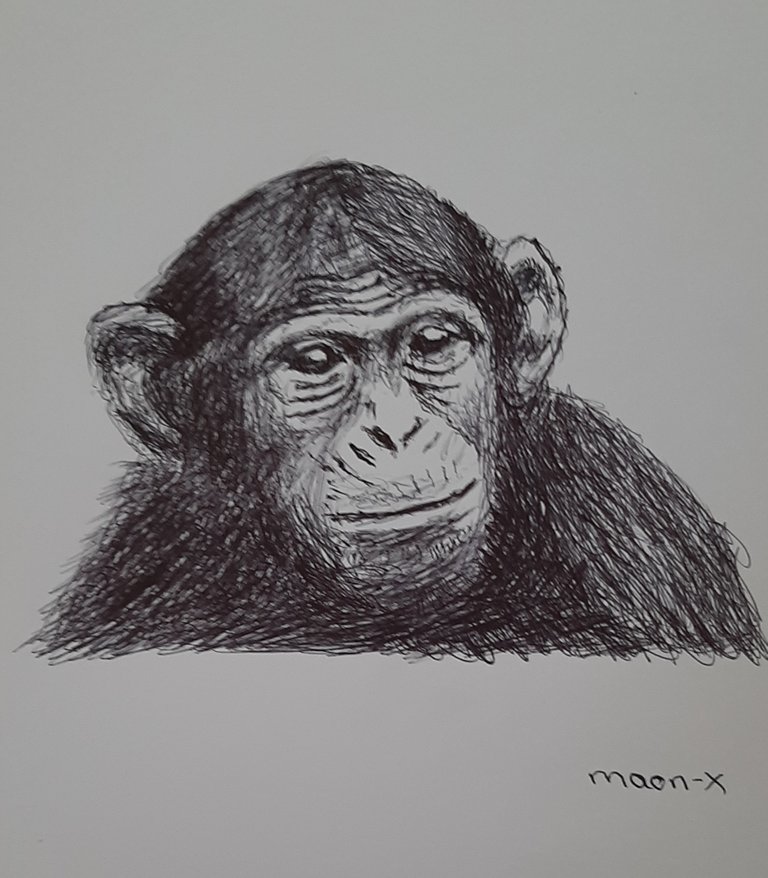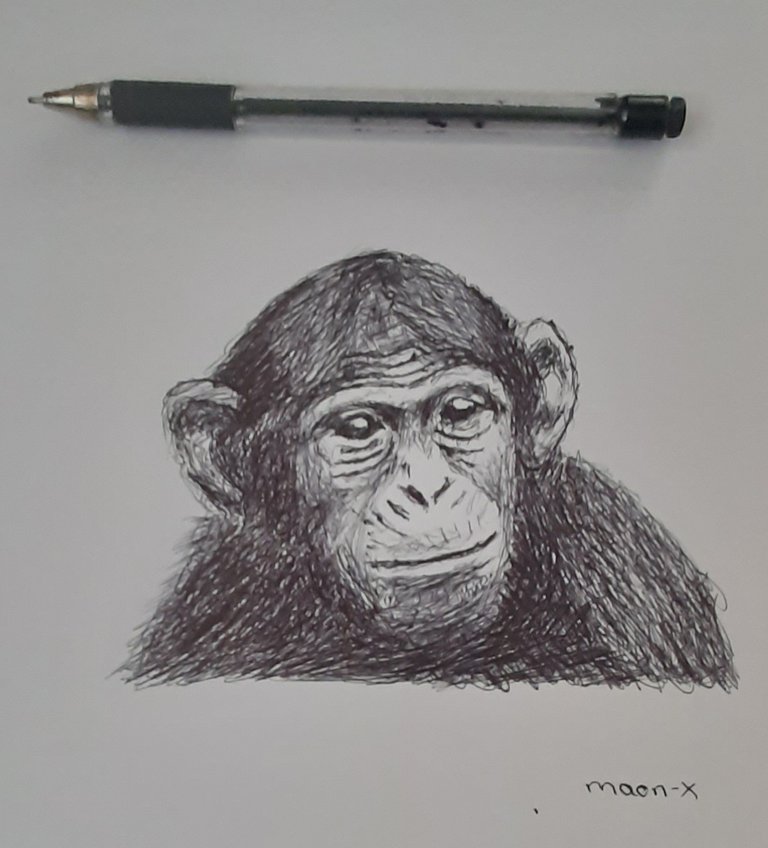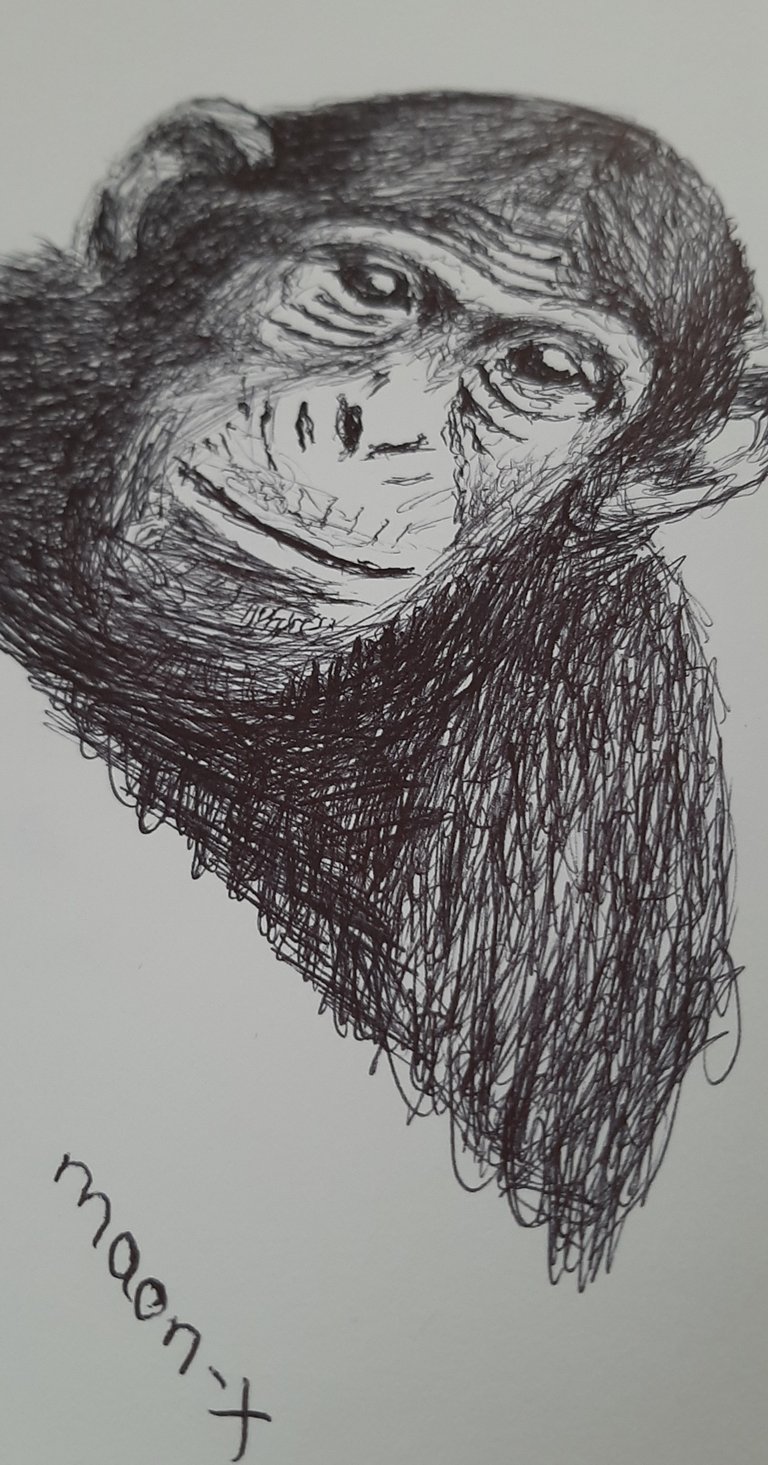 Merhaba Arkadaşlar,
Bugün bir şempanze çizmeyi denedim. Çizim yapmak havaların çok sıcak olduğu bu dönemde benim için en iyi uğraş. Önemli bir işim olmadıkça dışarı çıkmıyorum.
Şempanzeler çok atletik hayvanlar. Acaba onlar için yaşam nasıl? Ağaçların dallarında rahatlıkla geziniyorlar ama her canlıda olduğu gibi onlarında yaşadığı zorluklar vardır diye düşünüyorum. Örneğin yaşam alanları gittikçe daralıyor.
Bu karizmatik şempanzeyi eskiz defterime tükenmez kalem kullanarak çizdim. Umatım beğenirsiniz.

You can click the links below to see my previous drawings. If you like my drawings, you can follow me. Do not forget to comment your thoughts.
Daha önceki çizimlerimi de görmek için aşağıdaki linklere tıklayabilrsiniz. Eğer çizimlerimi beğendiyseniz, beni takip edebilirsiniz. Düşüncelerinizi yorum yazmayı unutmayın.
Beautiful Cat
Scribble Portrait
Drawing a Pit
Drawing A Man Portrait
Drawing a Rapunzel
Thank you. Hope to see you in another drawing. Goodbye.
Teşekkür ederim. Başka bir çizimde görüşmek dileğiyle. Hoşçakalın.