Hi! 👋
It's me, Shineko and I am kinda down today... so I decided to draw! The thing is, the reason that I'm down is that I don't like my current art style and I am having a hard time drawing in the style that I want. It has become a cycle of me drawing then getting frustraded with art then me deleting my grogress and starting from the start. It feels so draining and tiring. I just don't know what to do. Even as I write this blog right now, it feels so tough to be frustrated on the thing you love but I want to persevere so I decided to draw something, anything just to accomplish something today.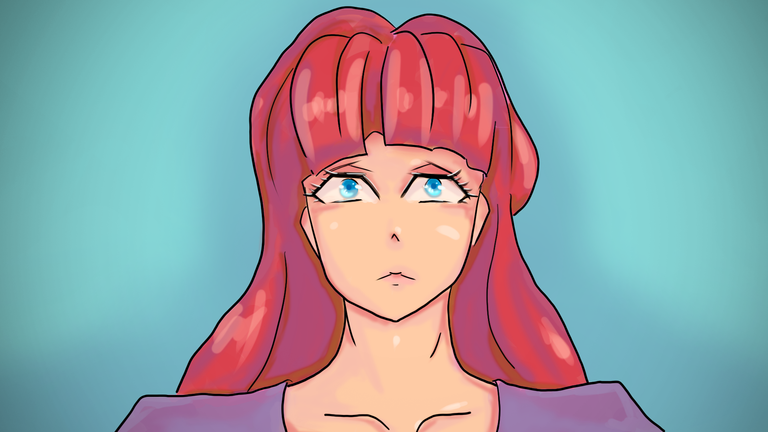 I still don't know the answer to this problem that I have and seeing beautiful art from another people just frustrates me even more because I am starting to envy them and I hate that feeling. Maybe I just need sleep but for now I wan't to vent out this my frustration and disappointment here on this blog!
Now, here are the steps that I followed in making this piece if there's anyone who's curious: ✔️

✨ Step 1 ✔️
First, did a quick sketch of the piece, I tried making the shape as curvy as possible.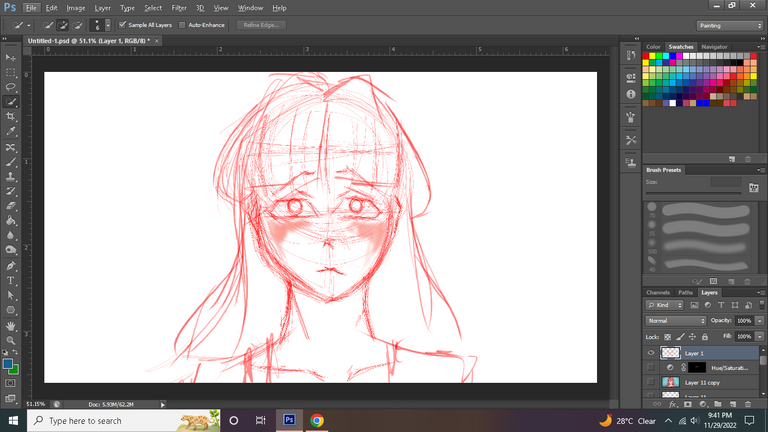 ✨ Step 2 ✔️
I then added the flat colors.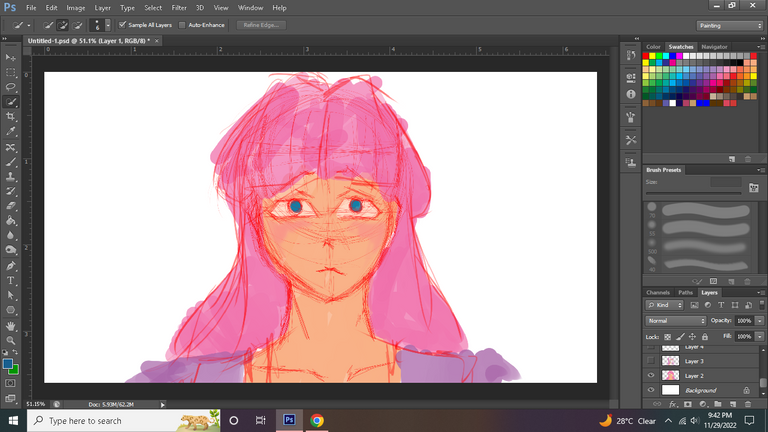 ✨ Step 3 ✔️
Next is the shadows.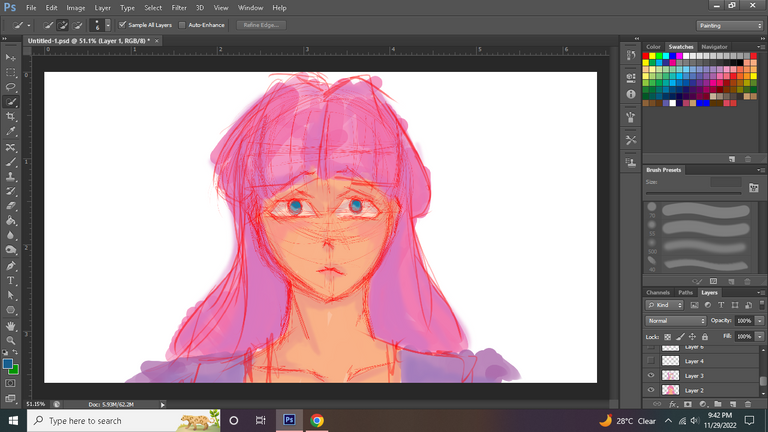 ✨ Step 4 ✔️
Then the highlights.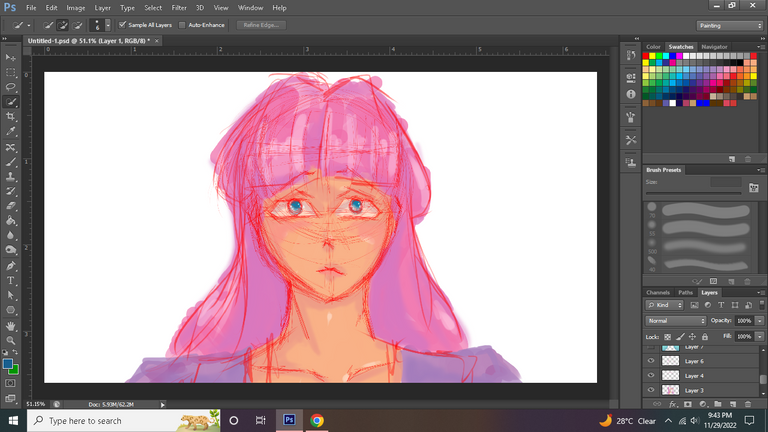 ✨ Step 5 ✔️
Then I added the lineart just to change things up. I also added blue for the background.


✨ Step 6 ✔️
Finally, I achanged the color to fix the value of the character.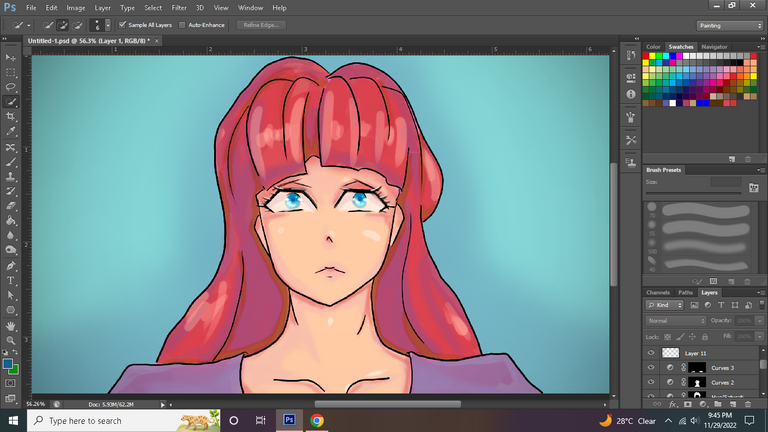 I hope you enjoyed this piece. ❤️

About Me
I am Shineko009 and I post Art, Spinterlands and sometimes Writing here on HIVE. I love watching Anime and Vtubers and I also enjoy listening to TWICE that is why I always reference them in my blogs. 🤣 Feel free to follow me if you enjoy this kind of content! ❤️