Have a nice day! Today, after a break in my work, I will show you my new work, which is called urban landscape. Yes, this time I decided to draw an evening city in a mass of lights and illuminations, but judging by the result, something went wrong as I would like and the picture turned out not quite so picturesque :-)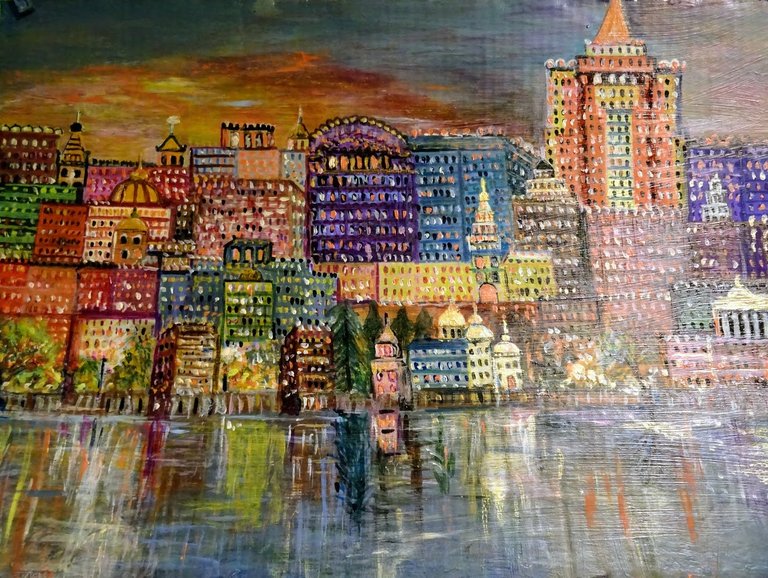 Probably overloaded the picture with an abundance of buildings and windows in them, it was necessary to write a perspective differently. However, what's done is done, I'm still just learning... And it all started like this.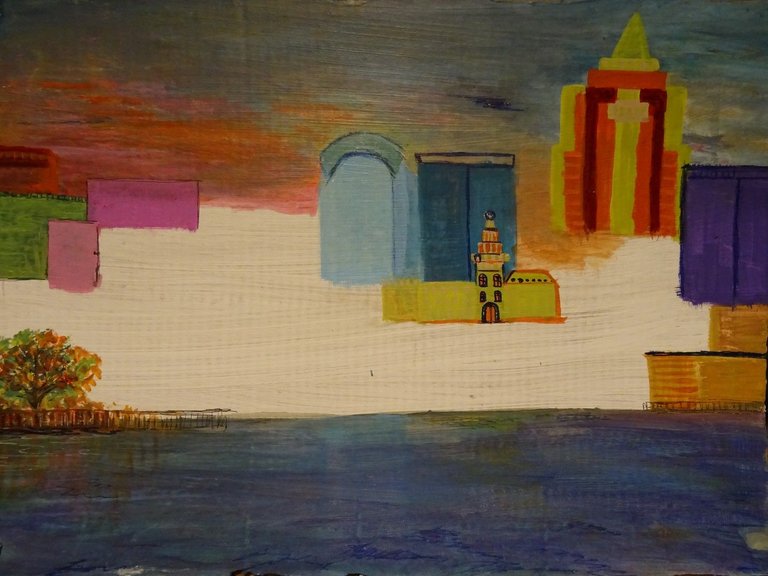 First of all, I applied a background for the sky and began to plan color spots on the site of the proposed buildings...
Then I took turns prescribing at home. And at the same time their reflection in the water...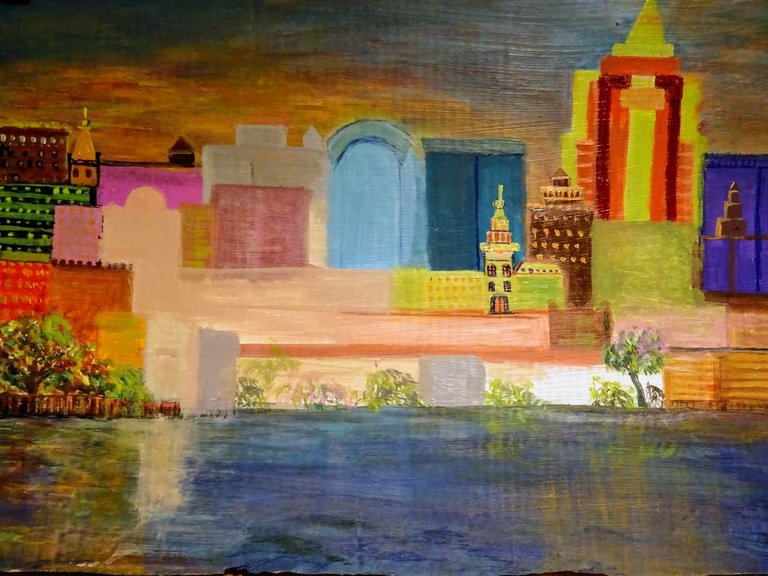 Next, I decided that I needed to diversify the architecture of my buildings somewhat :-)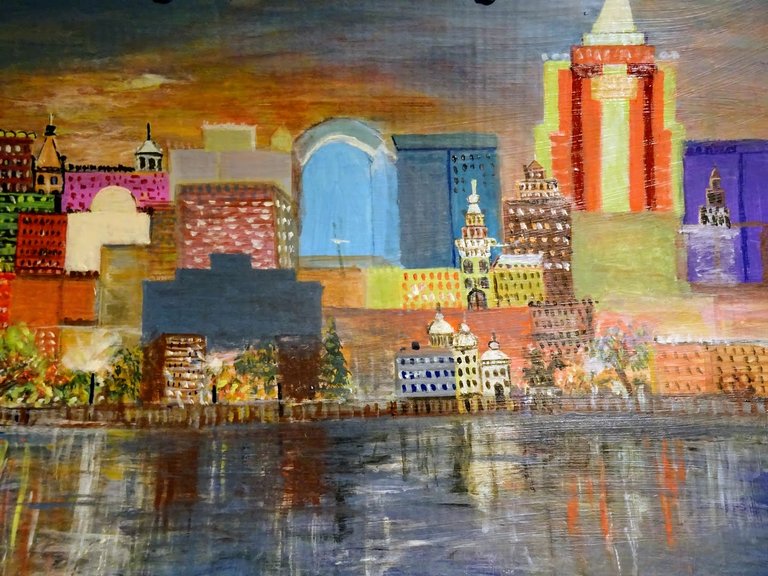 But as a result, I got what I got :-)
Of course, I have already learned to see my mistakes, but I am learning from my experience, and growing and every day as a professional artist. Did you like my new painting?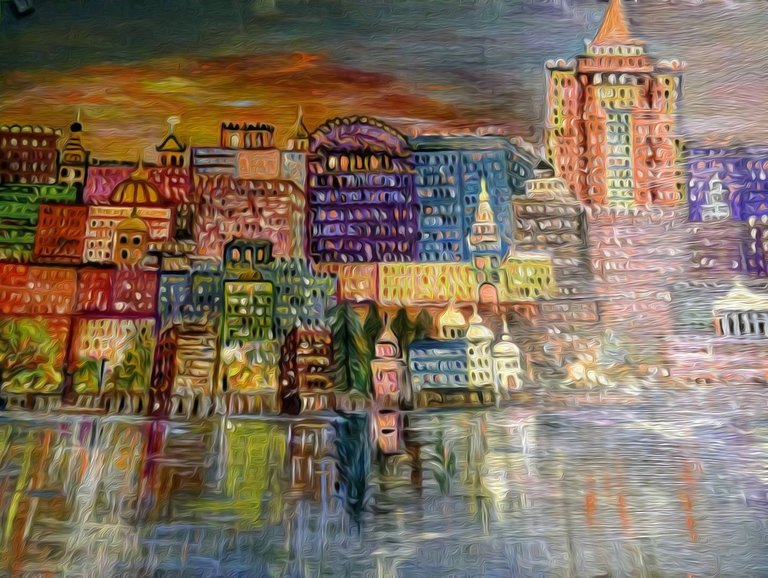 And here are some more photos of my creation in different editions :-)
---
1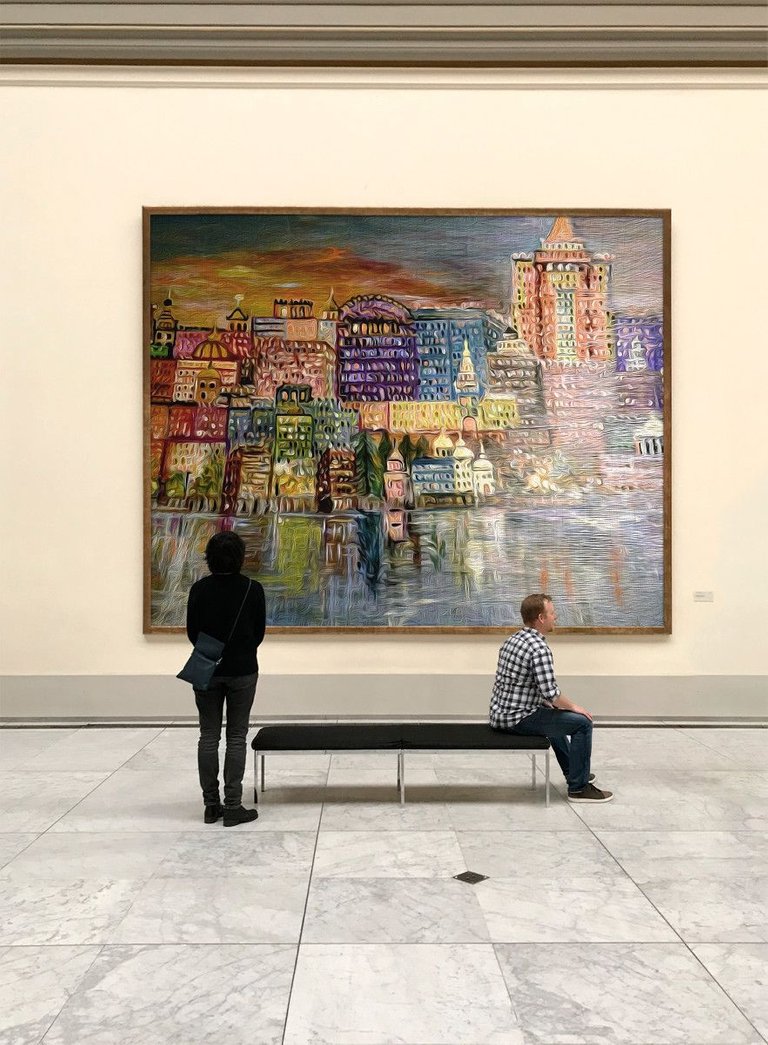 2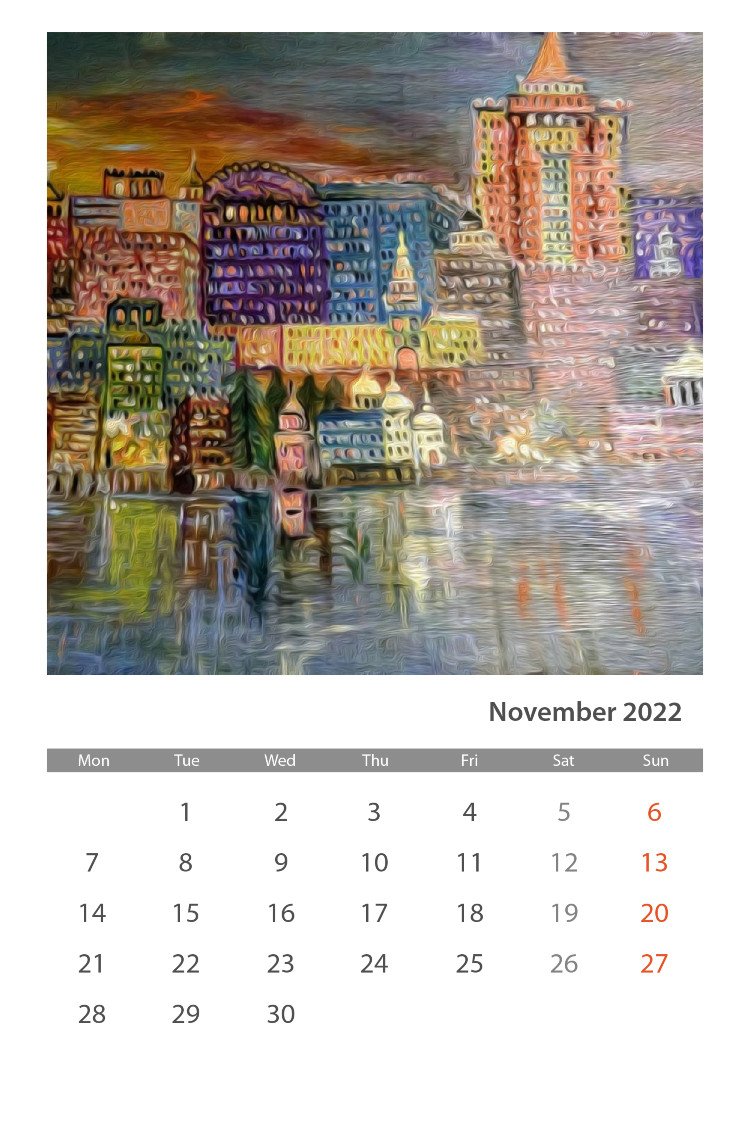 3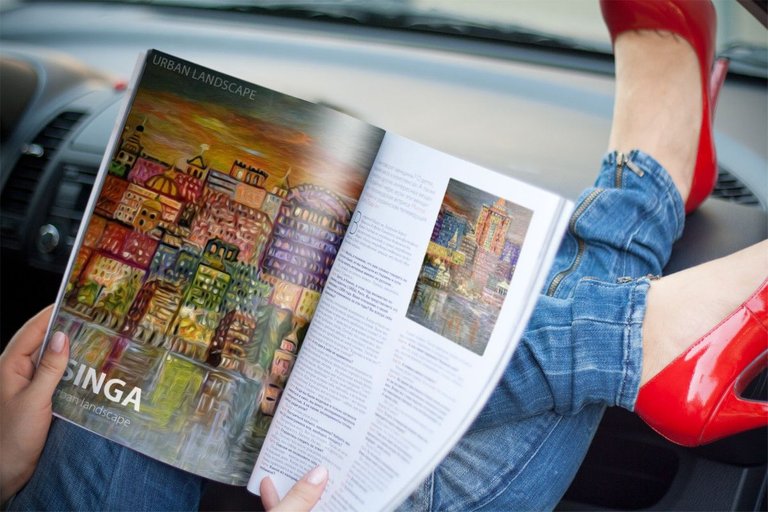 4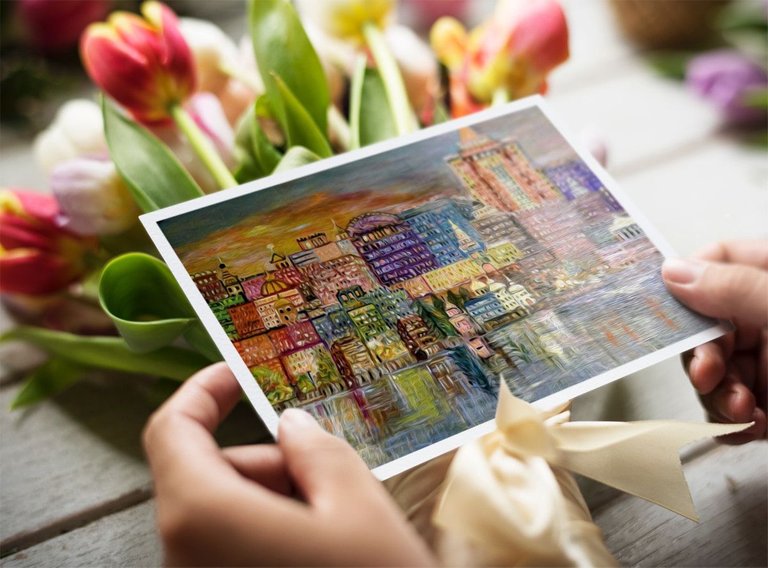 ---
If you like my drawings, then check them out here!
Thank you for supporting me in my work! Your advice helps me a lot!
I published many of my works in this portfolio on the website "Deviant Art", and in General, during the year of painting, I drew more than 100 paintings, of course some of them are just drawings, so to speak, a sample of the brush :-)
But there are also good paintings that have received approval even from professional masters of painting!
---
Thank you for Your attention and visit.
I appreciate Your feedback and comments.
I wish you luck and have a nice day!
Best wishes!