Meditate while you draw...
automatic drawing technique
images and post by @sketching
---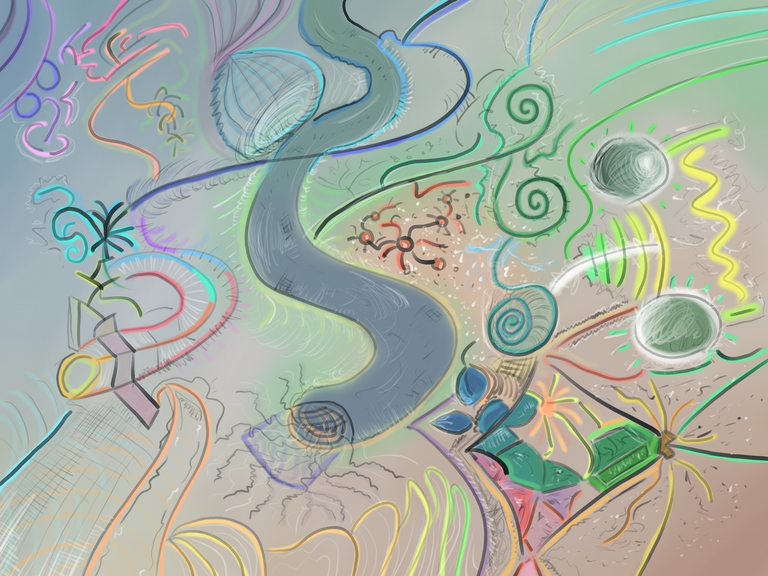 ---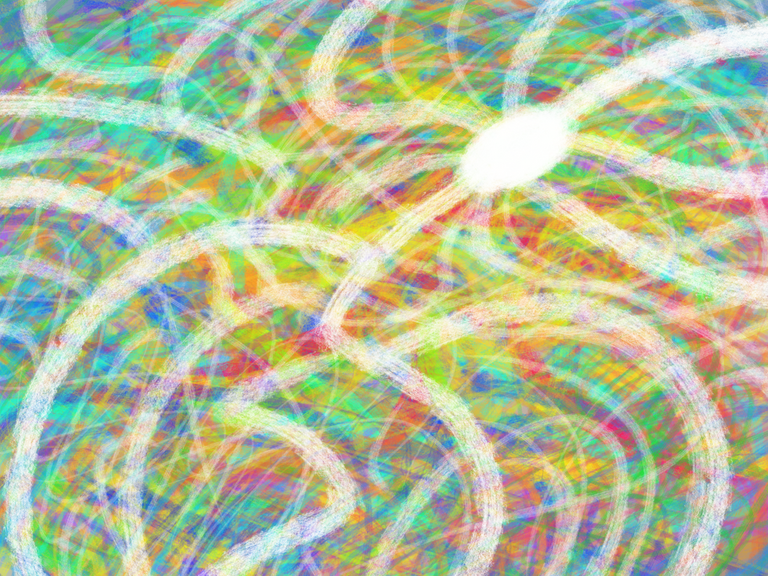 ---
Hi everyone! I have been @sketching and I came across a really interesting video on Proko's YouTube channel. It's a demo of Tim Gula doing automatic drawing, which is very similar to the mindless doodling than many people do spontaneously. In fact, it's virtually identical, but practiced purposely and mindfully. Basically, you don't try to draw anything in particular, and you just relax and enjoy watching whatever is being created effortlessly. The goal is not to create something "correct," "beautiful" or "good." The goal is simply to relax yourself by drawing calmly and nonconceptually.
Of course, I have doodled over the years, but I have never thought of doing this purposely as an exercise to become more relaxed as I create. I gave it a try and ended up spending about 5 hours making a few different "pieces" because I was really enjoying it. I thought it might be cool to share this exercise with all of you and show you my "masterpieces." (LOL)
It was actually three different creations, and then I decided to mash them all together to REALLY show the chaos of the subconcious.... anyway, I found this excercise quite pleasant, and I have the feeling it will help decrease drawing anxiety and increase both fluidity of strokes and thoughtlessness of getting into a flow state while illustrating. Why don't you try it and let me know how you like it?
---
final piece #3... around 6 layers, calmly drawn over 2 hours or so
---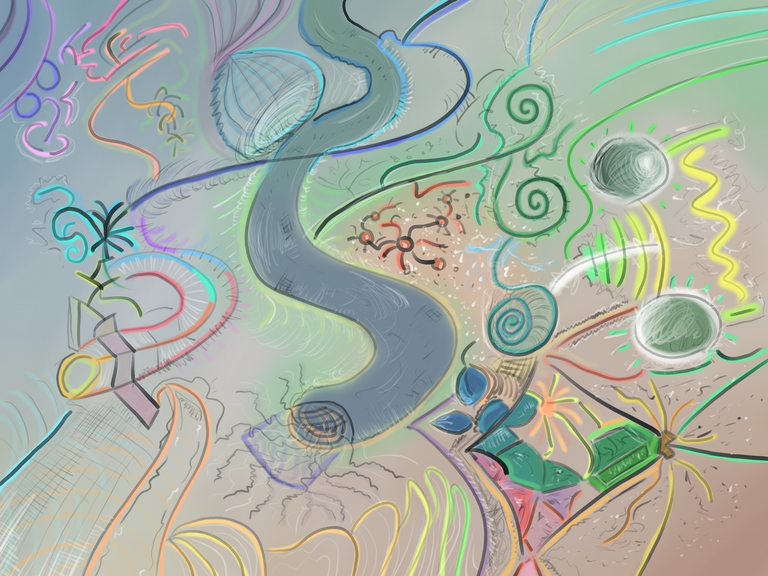 ---
very first meditative marks, made rapidly and freely
---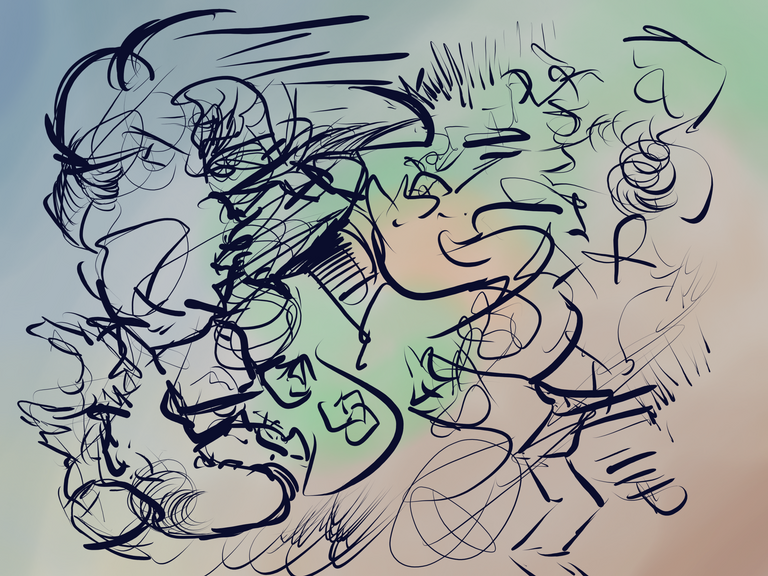 ---
adding colors on meditative marks #1 with a coarse textured brush
---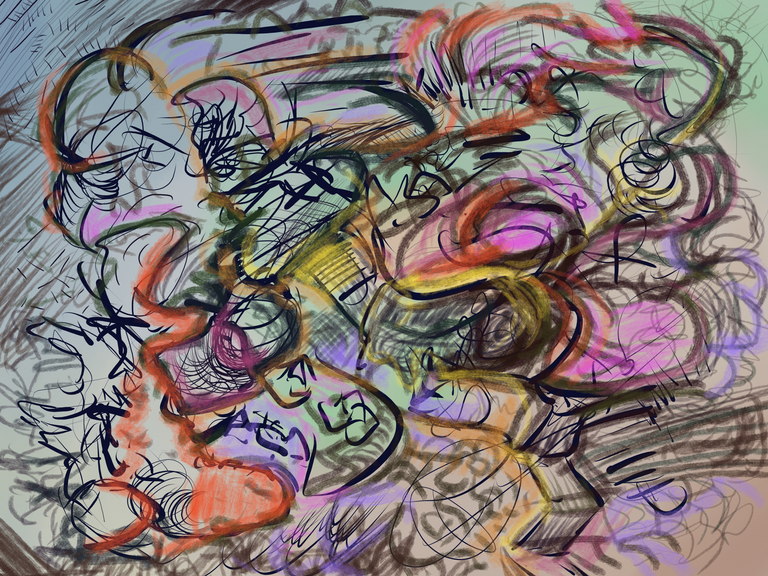 ---
meditation #2... just an hour of cycling the color wheel and doodling different shapes, curves, and straight lines. Used the same coarse textured paintbrush as above.
---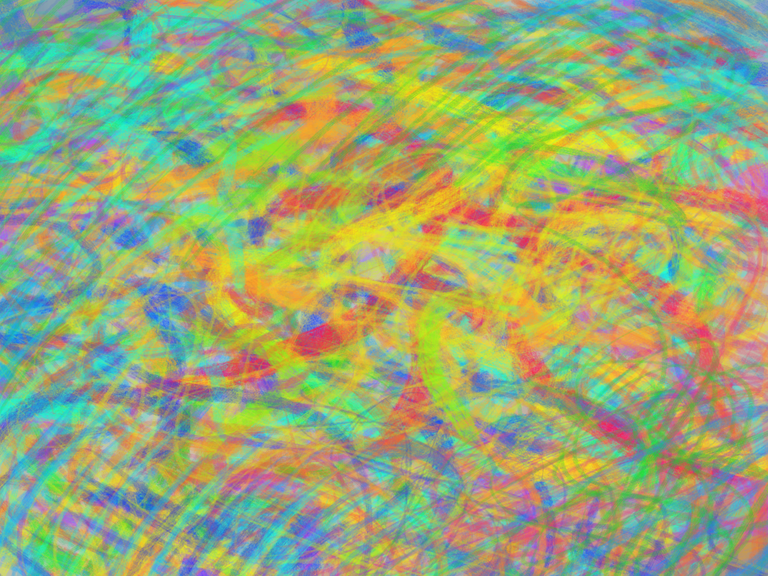 ---
adding negative space
---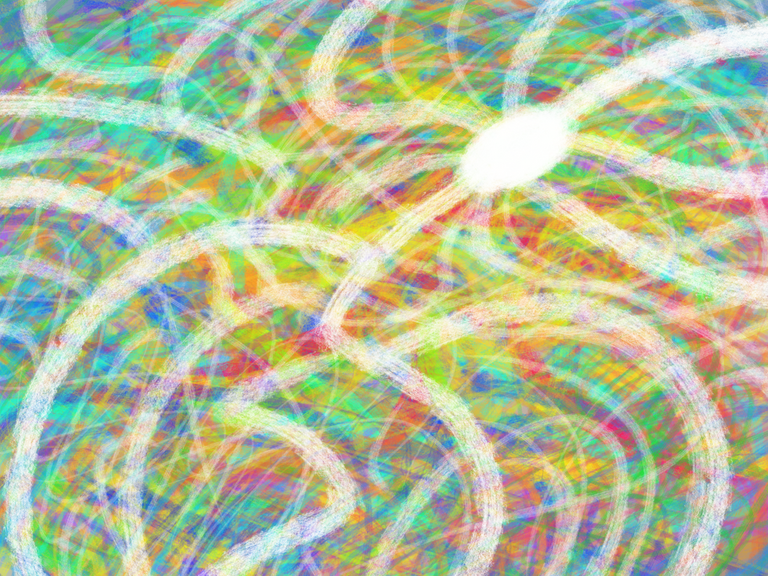 ---
adding darks, not caring how "ugly" it may become
---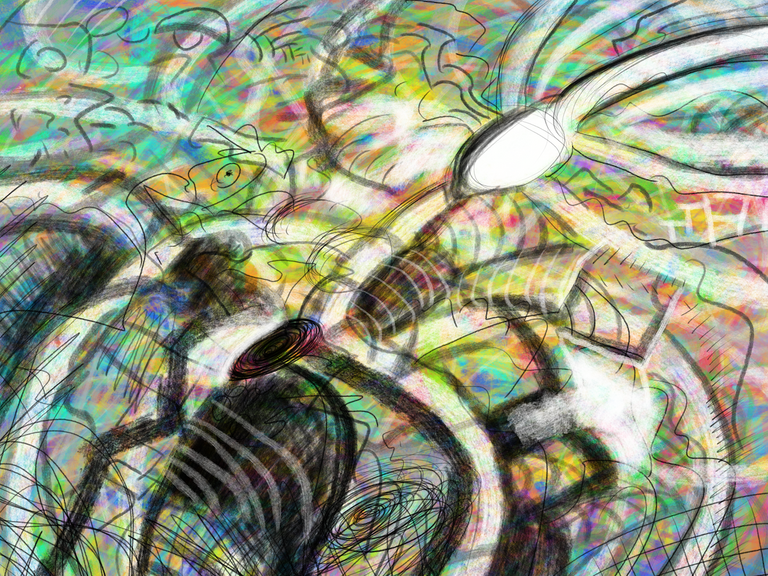 ---
final piece + background lights of #2
---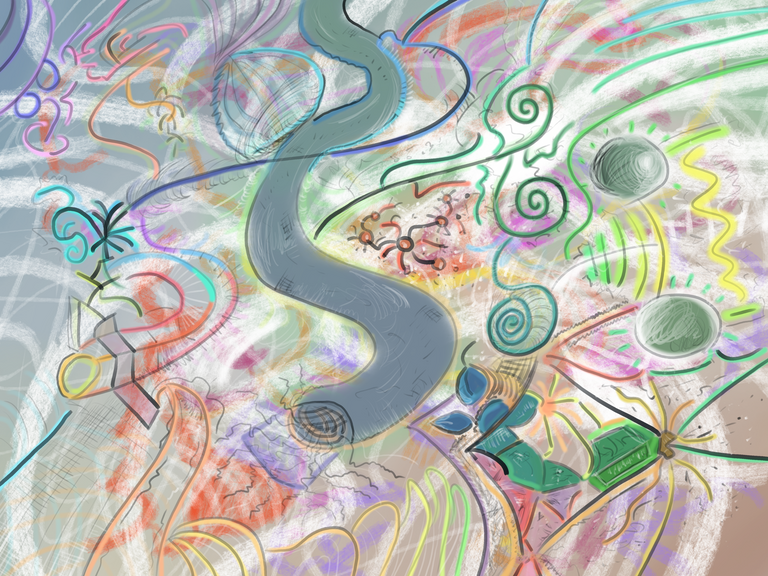 ---
mash almost everything together, minus the crazy colors
---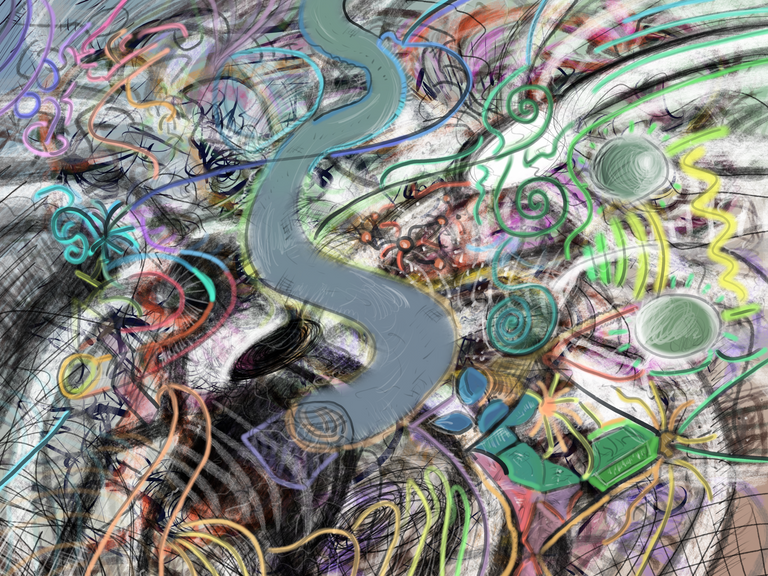 ---
now add dem colors, wow, such beautiful, much art
---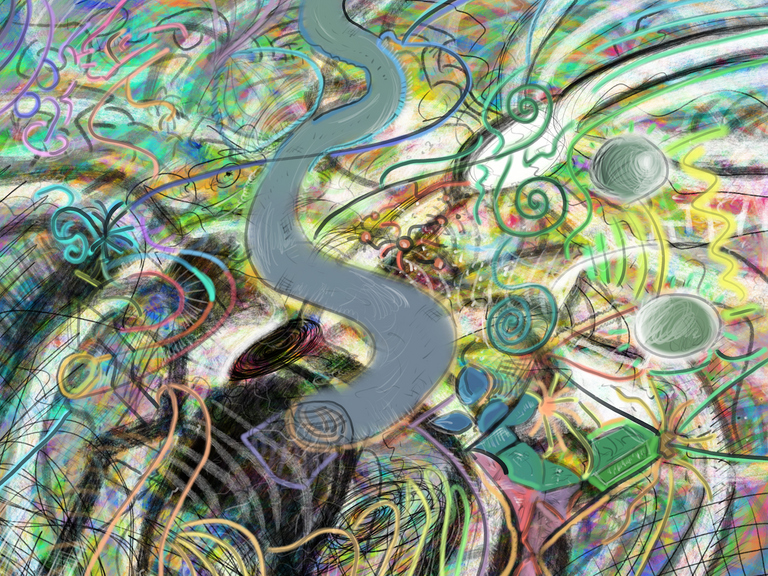 ---
All images made by @sketching in Krita
for the Sketchbook community on Hive.
.
The video is not created by me,
all credit goes to the original creators.
---