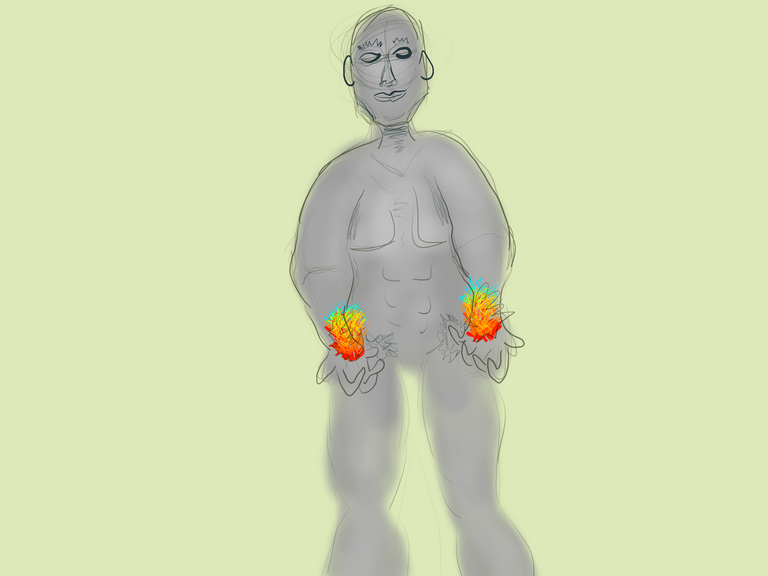 ---
Howdy. Well, the title is pretty self-explanatory. I realized yesterday I have no idea how to really draw hands and decided to dive into it. It turns out they are pretty tricky due to the fact that each of the digits can be moved into their own positions, not to mention all the different perspectives they can be seen from. I find this MUCH more frustrating than trying to draw skulls, but admittedly this has to do with the fact that I haven't practiced it much.
I really wanted to draw a close-up of an extended hand holding a flame, but compromised by drawing this scuffed grey firebender above. Yep. I'm gonna need a bunch more @sketching practice to take this anywhere! Anywho, I'll show a bunch of my scribblings trying to draw hands in different positions, and hopefully I'll have the motivation to keep practicing them, because right now I find them pretty tiresome.
---
some sketchy figures with mitten-hands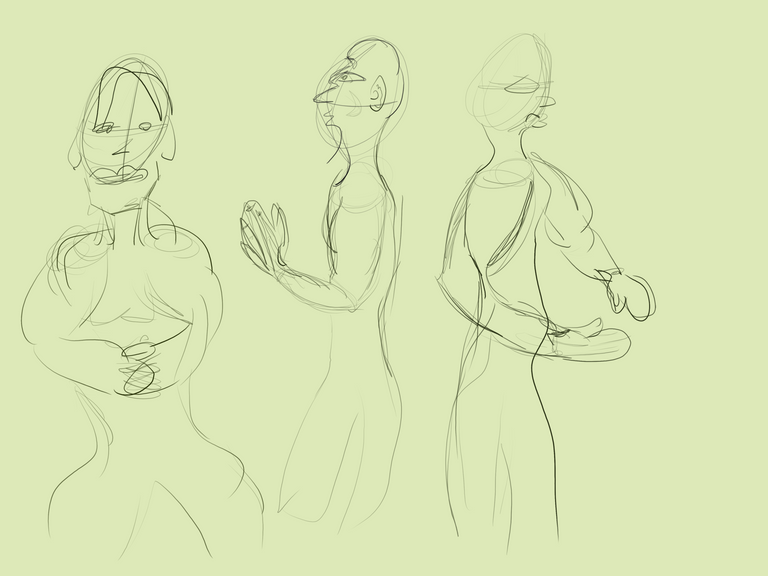 ---
hand going up back view (left) and palm extended (right)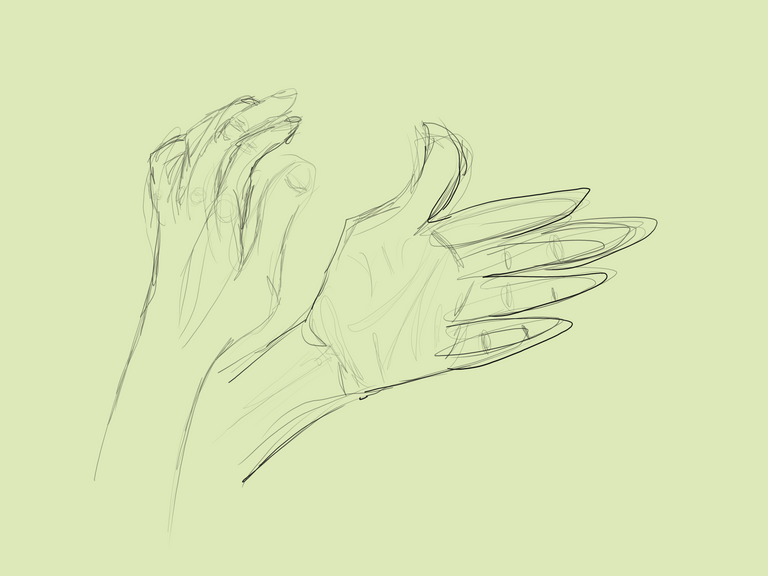 ---
third eye dude and another person shrugging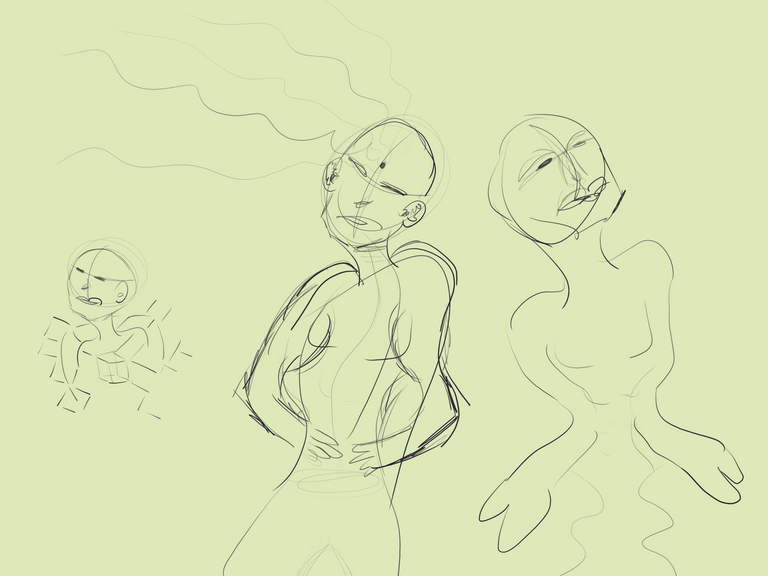 ---
some mitten-figures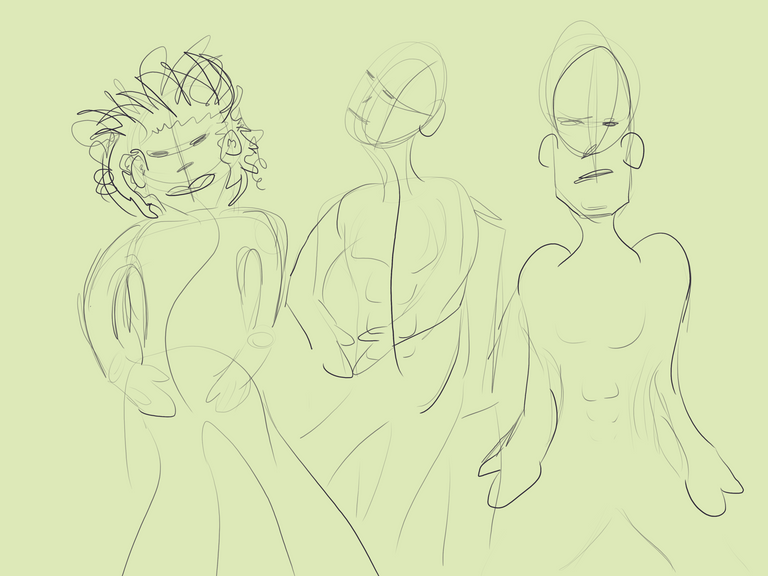 ---
bent-spine posing with hand on waist and in pocket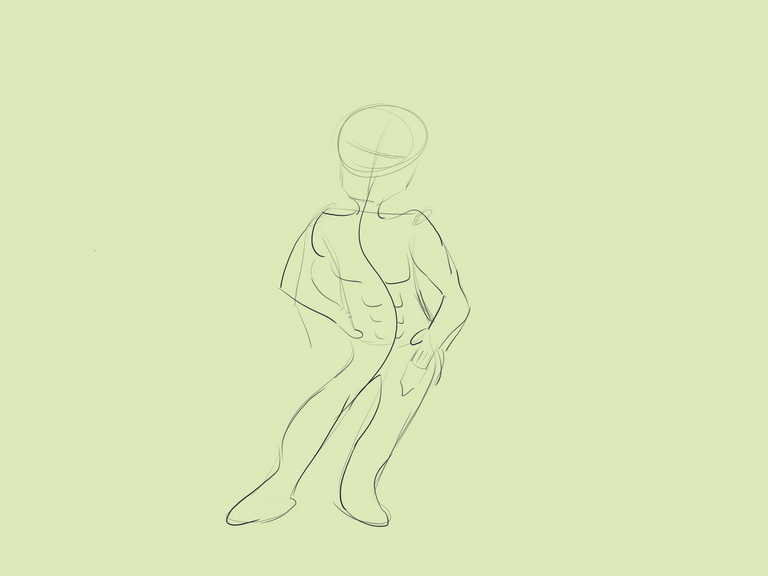 ---
shark-head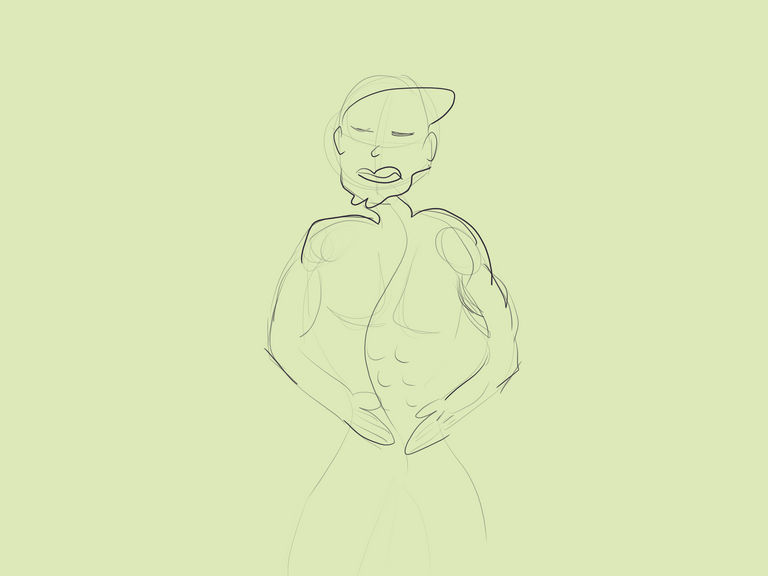 ---
palm-side up practice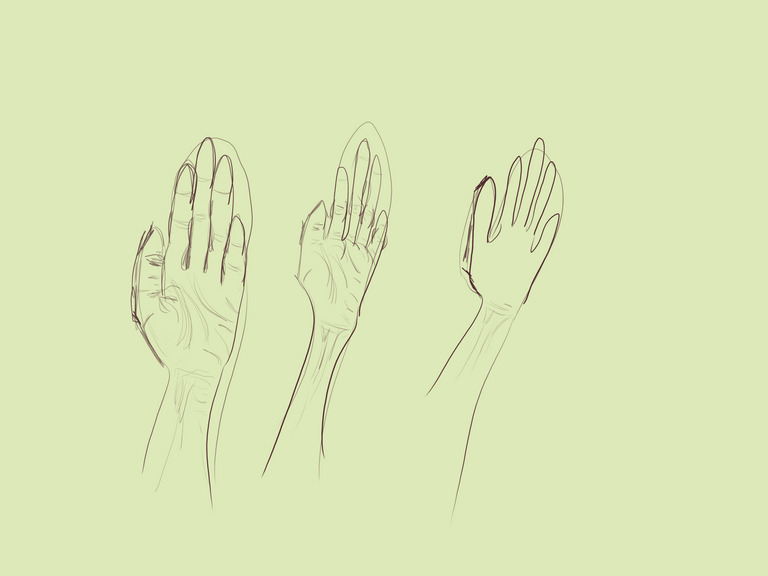 ---
palm-side down practice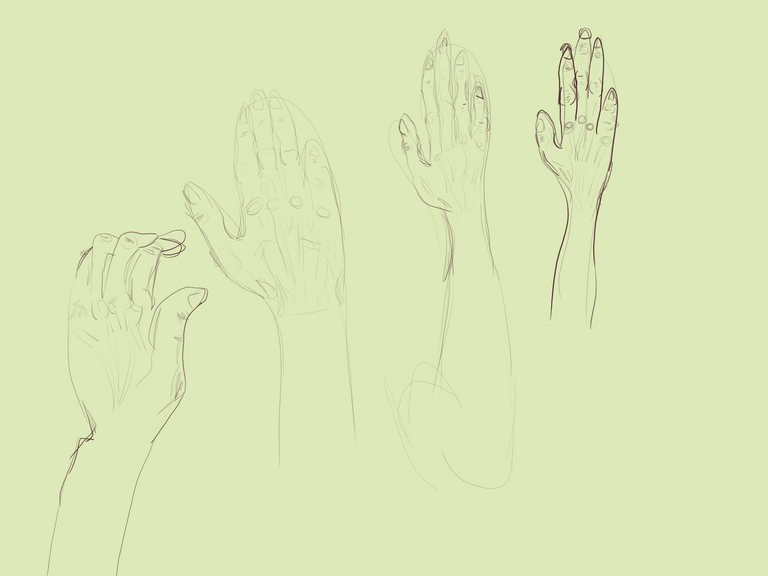 ---
more palm-side down practice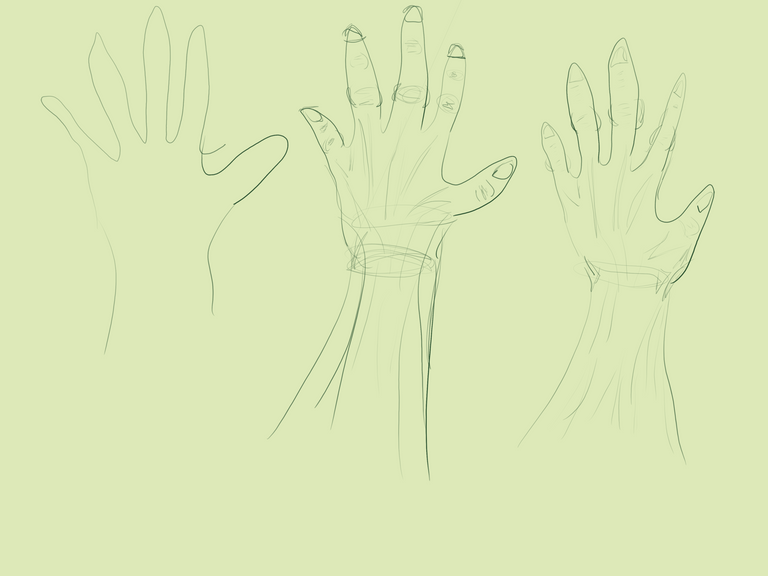 ---
alien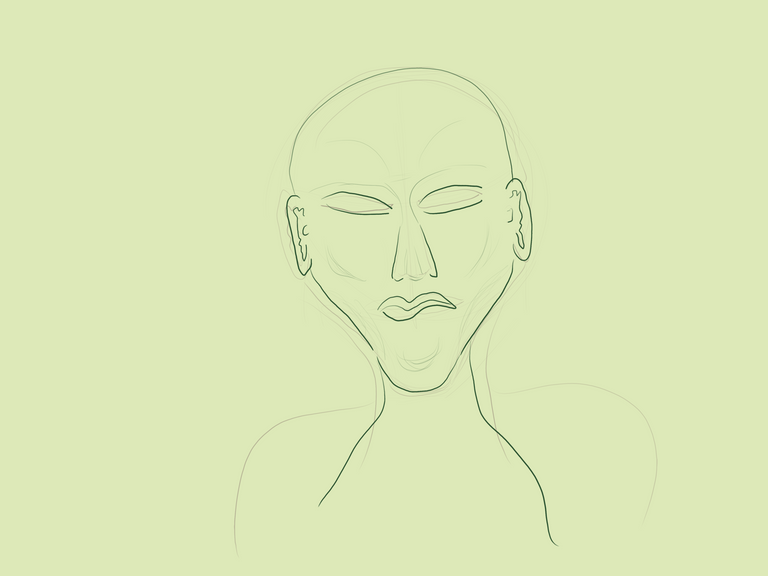 ---
palm-side up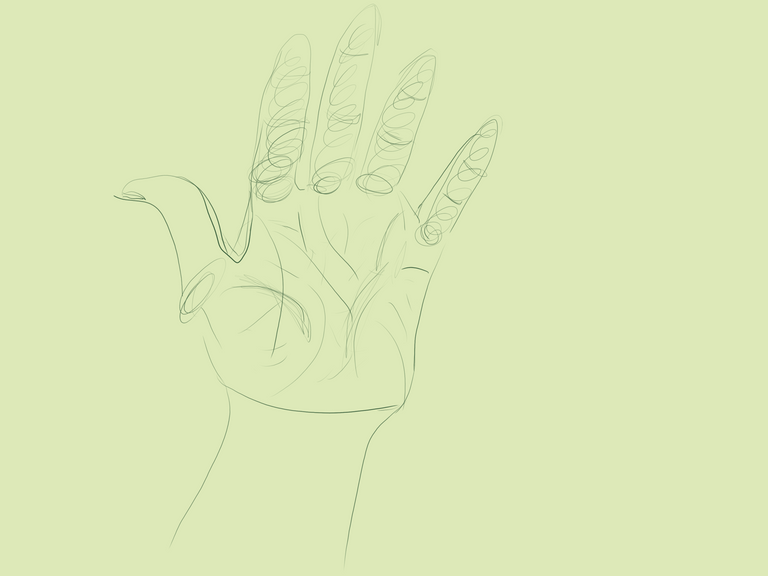 ---
I created this blog to fall deeper in love with digital @sketching. At the end of the day, whether or not I feel patient enough to make a more "finished" piece, I keep scribbling and looking at things, knowing that eventually the eye and hand will become trained. All art consists in being aware and attentive, and progressively broadening that capability. I am going to keep @sketching and I hope you do too!

scribbled in Krita by @sketching
posted to Hive on May 25, 2020.
 ___ 
keep your palms up
and hold the flame...
---