Easy technique to fill a page
---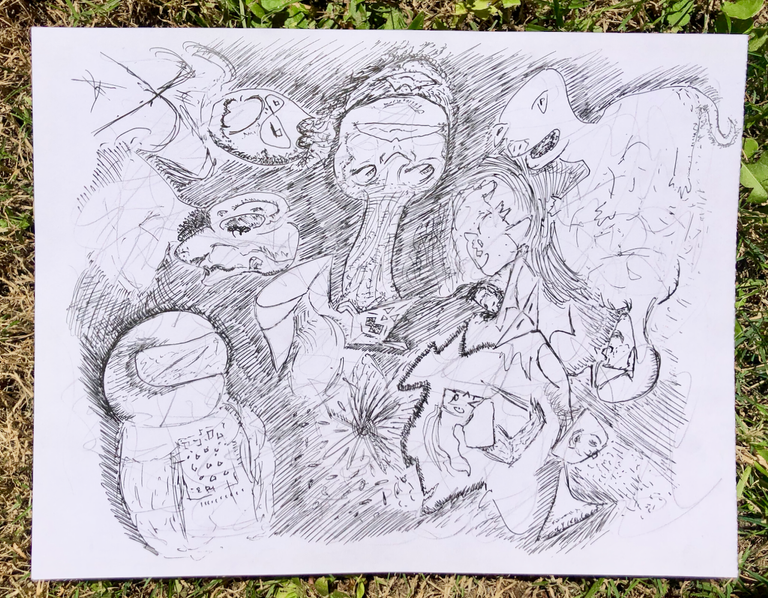 ---
Hello Hiveans. I am @sketching and today I want to show you a way to train your imagination when drawing. No need to ever say you don't have any ideas again!

All you need to do is get a pencil and a piece of paper and let your subconscious mind take over. Just make a bunch of lines and shapes that cover most of the page. It's not important what they look like.
---
Here is an example of a scribble-grid. I used this to make the piece in the thumbnail.
---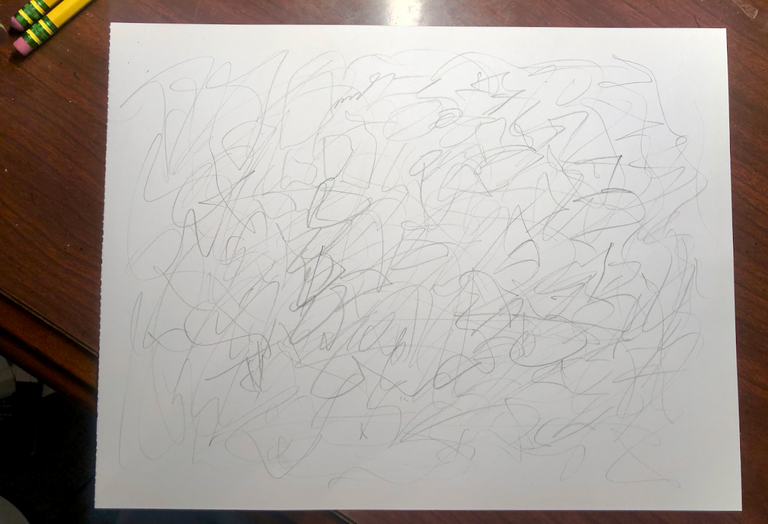 ---
Now that you have your grid of scribbles, take a darker drawing implement (I used black pen) and look for objects, faces, bodies, etc. in all the "random" lines. At first, you may not see much, but with time your imagination will become more active. It's similar to seeing animals in clouds.
Then, just have fun filling in and fleshing out the discoveries you make within the scribbles! I did this one early this morning, and I really enjoyed rotating the sheet a lot and putting chaotic characters everywhere. I am including different rotations of the sketch so you can see some of the characters better =)
---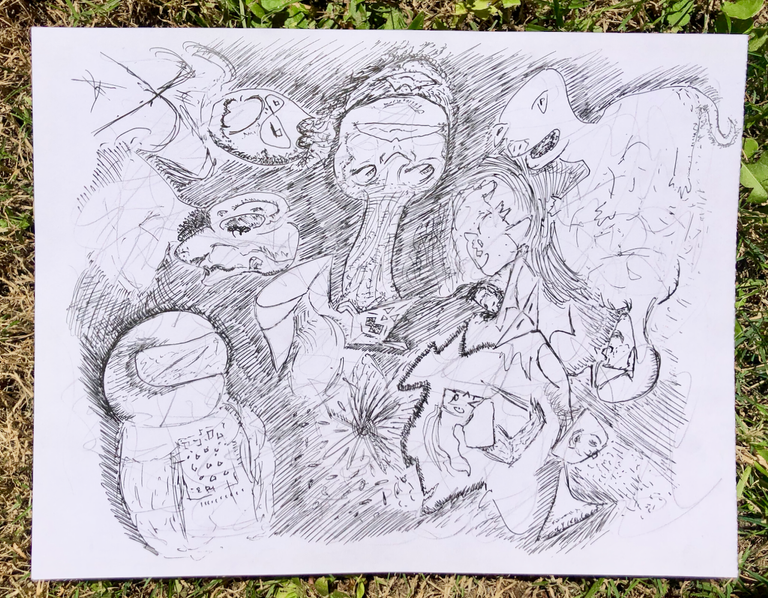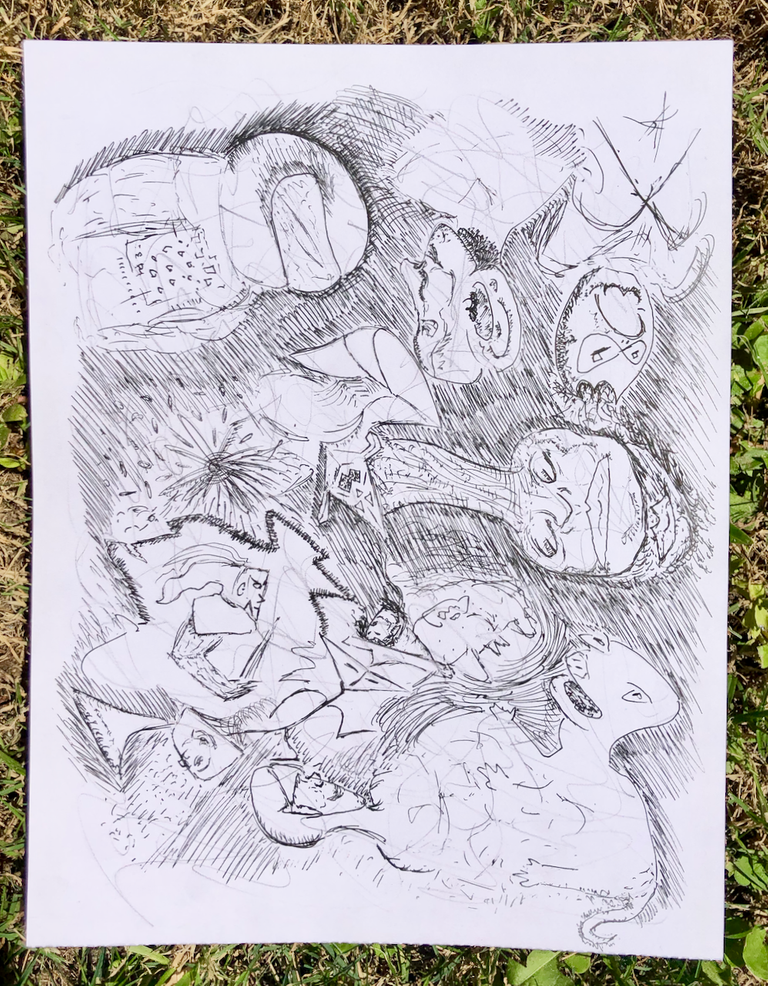 ---
Don't just look at my pictures... try it yourself! It's easy and fun.
---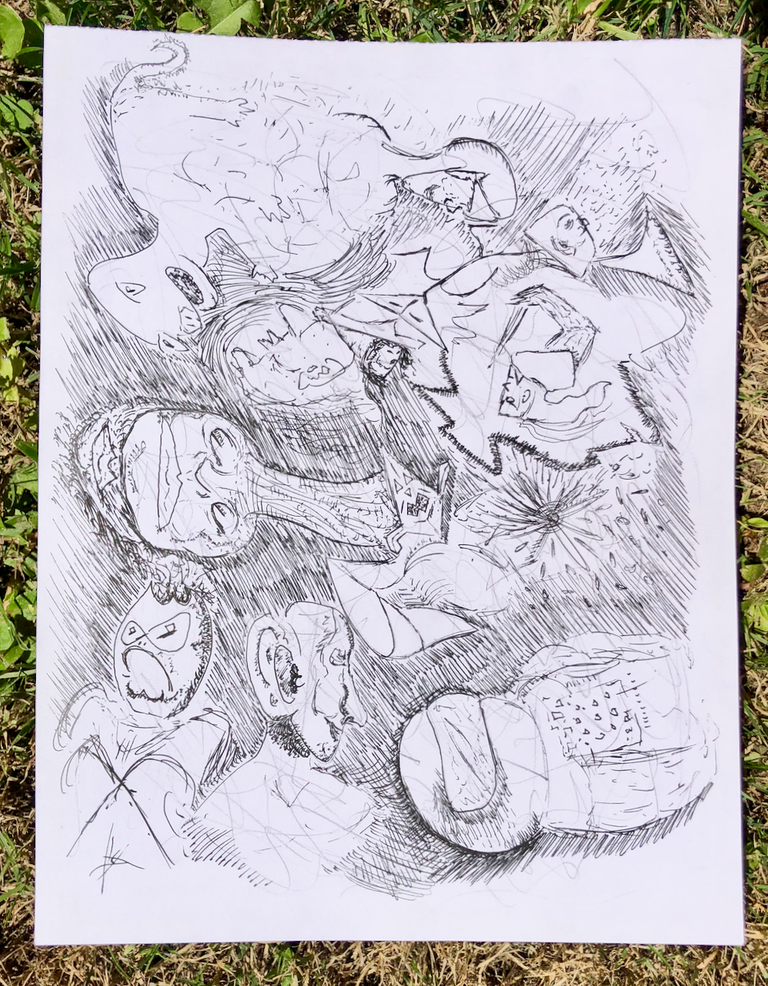 ---
These are my original drawings for Hive
by @sketching on June 4, 2020.
---